Exploring the Island of Aruba
Arikok National Park
Spanning approximately 18% of the island, Arikok National Park includes three primary geological formations: the Aruba lava formation, a quartz diorite formation, and a limestone formation that extends inward from the coast. These formations have directly influenced Aruba's human settlement, as well as its natural wonders. Rock outcroppings, located almost exclusively within the park, also create microclimatic conditions to support Aruba's unique plant and animal species. Inside the park are some of the island's oldest Arawak paintings, which have drawn attention from the government.
Aruba is home to several species that only live on the island, including two unique snake species and two bird species. The two snake species are the cascabel (Crotalus durissus unicolor) and the santanero (Leptodeira bakeri), also called the Aruban cat-eyed snake. Aruba's indigenous bird species are the shoco (Athene cunicularia arubensis), also known as the Aruban burrowing owl, and the prikichi (Aratinga pertinax arubensis), or Aruban parakeet. Another indigenous species is the kododo blauw (Cnemidophorus arubensis), or Aruban whiptail lizard.
First designated as an important national area in the 1980s, Arikok National Park is home to popular hiking trails winding through all kinds of terrain, as well as gold mines, aloe plantation ruins, and several caves.
Jeep Tours & Jeep Rentals
Discover Aruba on your own terms by renting a Jeep! Take along the complimentary cooler, snorkel set, and map we provide you with, and head out for your adventure along Aruba's northern shore and through Arikok National Park! Please note that Aruba's renowned Natural Pool can only be reached with 4x4 vehicles. The price for a one-day Jeep rental is approximately $95. Organized Jeep tours are also offered by Red Sail Sports Aruba. Departing at 7:50 am and returning at 1:20 pm, they cover the most popular island highlights. The price for the tour is $85 per adult, $50 per child (ages 6-12).
Horseback Riding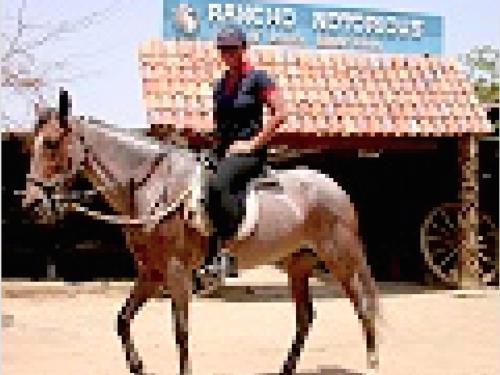 Rancho Notorious is specialized in small, personalized tours with friendly, attentive, multilingual guides who have your utmost safety and enjoyment in mind.

Rancho Notorious offers different tours. They all start through the beautiful "cunucu" (countryside), but then each wends its way to either the California Lighthouse (3.5 hours), Alto Vista Chapel (2.5 hours), or Malmok Beach (2.5 hours).
Butterfly Farm Aruba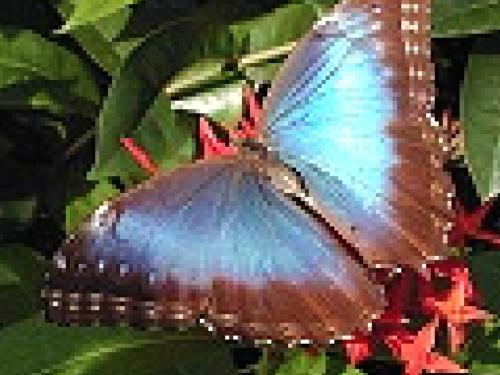 Step into the tropical gardens of the Butterfly Farm in Aruba, teeming with butterflies from around the globe, and prepare to meet some of the world's most colorful and unusual creatures. Observe the life cycle of these fascinating animals from egg to caterpillar to chrysalis to butterfly. Tour guides at the Butterfly Farm Aruba will entertain you with commentary on butterfly habits and the miracle of metamorphosis. The Butterfly Farm in Aruba is open all year from 9 am to 4:30 pm. The Butterfly Farm is located in the Palm Beach area across from the Divi Aruba Phoenix Beach Resort, just a short 5-minute drive from Boardwalk Small Hotel.
Carubbian Festival Aruba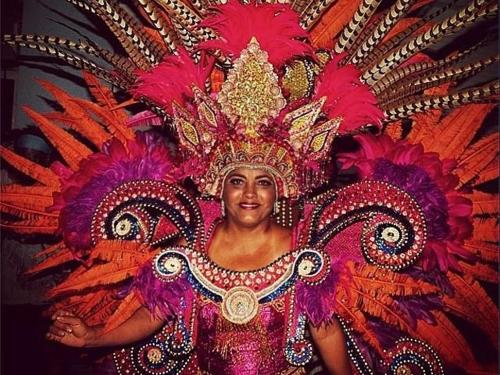 A celebration of Aruban and Caribbean cultures, the Carubbian Festival allows you to get a taste of what our famous Aruban Carnival has to offer. It takes place in San Nicolas Thursday nights from 6 pm until 10 pm. This weekly street event features locals selling Caribbean food, handicrafts, and souvenirs from their colorful booths, as well as local entertainers, who truly steal the show. The festival is easily accessible by car. Please visit us at the front desk for directions. Find more information here.