The Top 5 Romantic Hot Spots in Aruba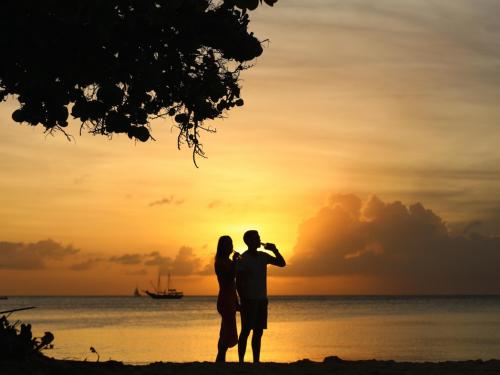 Looking for a romantic place to take your loved one in Aruba? Or do you want to surprise your loved one with a truly romantic moment in Aruba? These carefully selected tips for a truly romantic experience are meant to give you an idea of what possibilities the beautiful and romantic island of Aruba has to offer. There are of course many more ways to enjoy Aruba at its most romantic: a sunset sail, a private dinner on the beach, a horseback tour on the beach at sunset—the list of possibilities is endless!
1. Sunset Drinks at Miralamar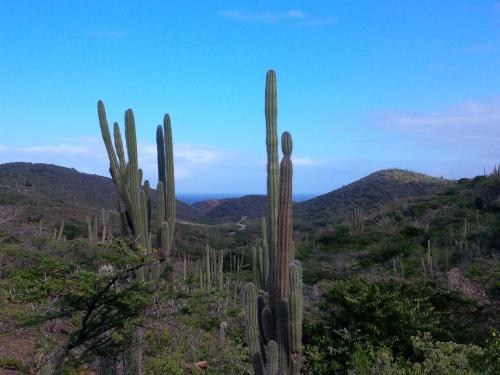 There are plenty of beaches, beach bars, viewpoints, and breathtaking coastlines in Aruba from which to take in the gorgeous sunset for a highly romantic start to your evening. Try a hidden gem off the beaten track and take a drive to Aruba's Arikok National Park. Just past the park's main entrance in San Fuego (Santa Cruz), drive some 100 meters uphill and you'll find stairs to Miralamar on your right-hand side. Bring a chilled bottle of wine, or any other beverage of your choice, and have a seat at the bench atop Miralamar Hill, overlooking the ocean and the breathtaking hilly countryside. For the ultimate romance, go here around sundown, between 6 and 7 pm. We recommend picking up complimentary folding chairs and a cooler at our front desk for the outing.
2. Massage for Two on the Water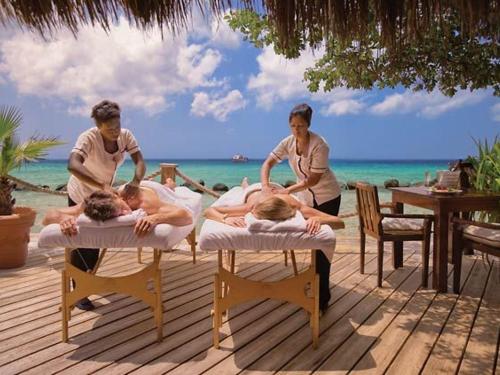 Aruba offers some of the most romantic settings for an indulgent couple's massage on the beach. The ultimate romance can be found during a relaxing morning or afternoon at the Spa Cove, part of Okeanos Spa, located on Renaissance Aruba Resort's private island. On a pier surrounded by the clear blue Caribbean Sea, you'll enjoy a massage for two in the privacy of a secluded cabana. After your treatment, you can explore and enjoy Renaissance Island's private beaches, featuring snow-white sand and parading flamingos. Starting at $290 for a 50-minute massage for two, including free ferry service to the private island.
3. Evening Beach Picnic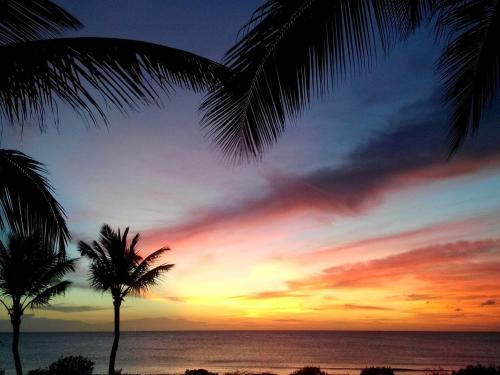 While Aruba's beaches can get busy during the day, they become soothingly quiet and almost mystical in the late evening. To get into the romantic mood, take a stroll on the paved boardwalk alongside the gardens of Palm Beach's high-rise hotels and marvel at the dramatic silhouettes of tall palm trees on the beach. Continue your journey (preferably by car) towards Eagle Beach or any of the smaller bays up north, such as Boca Catalina. Bring your beach towels, some chilled drinks, and plenty of snacks, and have the romantic beach picnic of a lifetime. Guests of Boardwalk Hotel can obtain beach towels and a cooler at the front desk.
4. After-Dinner Drink at the Lighthouse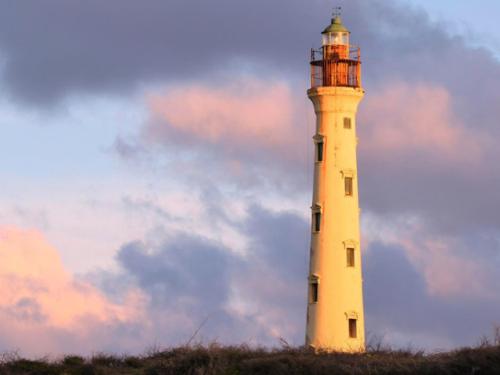 When in Aruba, do as the Arubans do and drive up to the California Lighthouse for some romance. Especially at night, this site attracts romantic couples that park their cars at this elevated area to enjoy the magnificent skyline of the well-lit Palm Beach high-rise area. Bring some chilled drinks and your favorite music, and transform your car into a romantic lounge with excellent views of the most northern tip of the island.
5. Barefoot Dining at Sunset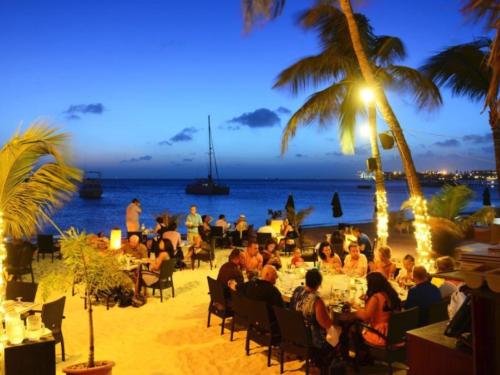 The soft sands of Aruba's famous beaches make for the most romantic setting to enjoy a sunset dinner under a starlit sky. There are various options to choose from as Aruba offers quite a few beachfront restaurants on both Eagle Beach and Palm Beach, as well as in the more remote fishing village of Savaneta, a 30-minute drive from the hotel area. Between downtown Oranjestad and Aruba's airport, you'll find the oceanfront Barefoot Restaurant, offering an excellent menu and wine selection. Make reservations in advance and try to get a table on the water's edge.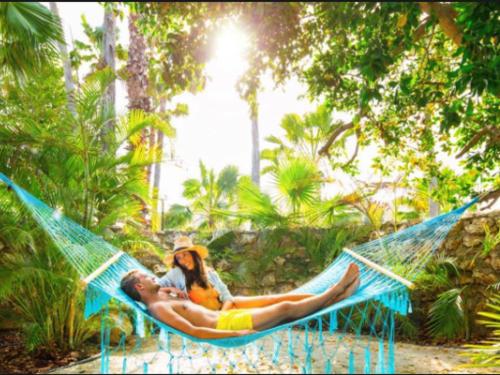 Boardwalk Small Hotel Aruba wishes you a lot of fun in exploring the romance options on the island. Make sure to also explore Boardwalk's Romance Package, offering a Champagne breakfast for two, a sunset sail or beachfront dinner, and a double hammock on your private patio, ideal for couples on a romantic holiday!