Boardwalk's Beach Area on Palm Beach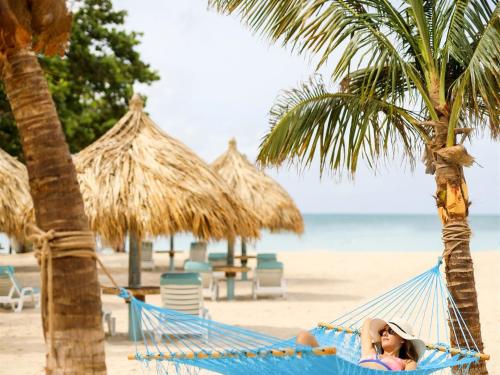 We now offer beach service for our guests at a designated beach area on Palm Beach, only 280 meters from Boardwalk Boutique Hotel!
Boardwalk Boutique Hotel is conveniently located just steps from the best beaches in Aruba. Palm Beach, merely a 3-minute walk from Boardwalk, is Aruba's most popular beach. Palm Beach offers the best beach experience for everyone. Tranquil and shallow waters await families with toddlers. The beach area reserved for Boardwalk Boutique Hotel guests is conveniently located next to The Ritz-Carlton and Aruba Marriott Resort, and within walking distance of dozens of restaurants and bars.
Beach Lounge & Beach Policy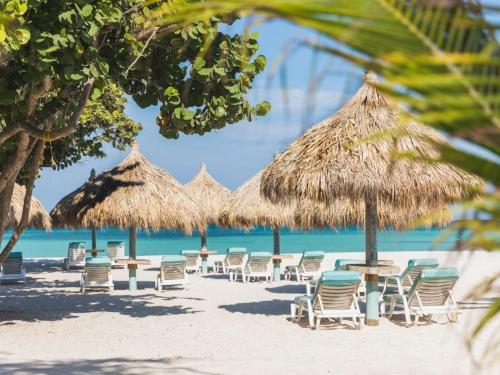 The Boardwalk now offers complimentary use of a palapa (beach hut) daily from 9 am to 5 pm. The palapas are equipped with beach lounge chairs and cushions. A maximum of one beach chair can be provided per guest. Complimentary beach towels, coolers, folded beach chairs, beach toys, and snorkel gear can be obtained at the hotel's front desk.

For your convenience, the beach area is equipped with a freshwater shower.
Palapa Reservations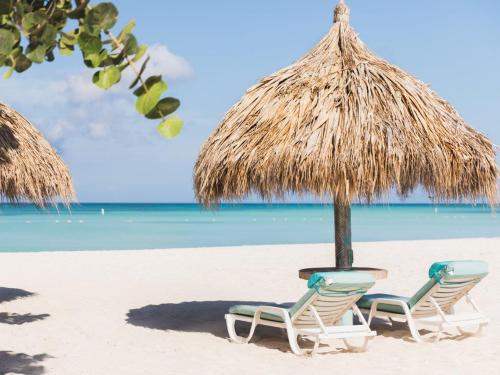 Palapas are very popular on Palm Beach and can be reserved in advance. This process is done on a first-come-first-serve basis. You can make reservations for your palapa one day in advance at the front desk during opening hours (9 am - 5 pm). A palapa will be randomly appointed to you.
Arriving guests and guests who prefer to email us instead of visiting the front desk can make reservations via [email protected], prior to 4:30 pm (EST), using the subject title "palapa reservations."

For use of palapas on Mondays, please make your reservation at the front desk on Saturday during opening hours.
If you have reserved a palapa, upon arrival at the beach please look for your name on one of the palapa poles. The palapa will be prepared with the amount of chairs you have requested. In case you haven't claimed your reserved palapa by 10:30 am, your name will be removed from the palapa, and it will be released for other guests to enjoy.

In general, two lounge chairs are provided at non-reserved beach huts.
Beach Towels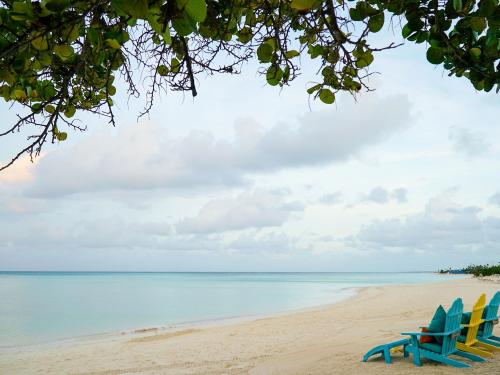 When using the lounge chairs on our beach area, we ask you to please ONLY use our beach towels, which distinguish Boardwalk's guests from others on Palm Beach. The same number of hotel towels received need to be returned to the front desk. Taking care of the towels is the guest's responsibility. Used towels can be returned to the front desk (9 am - 5 pm), where clean towels will be provided.
Hours of Beach Service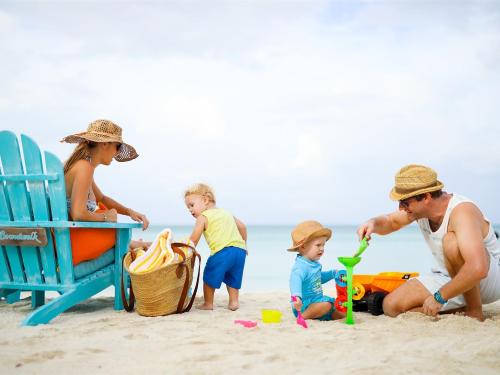 9:00 am: Boardwalk's beach area is open, and lounge chairs and cushions are in place. You will find your reserved palapa marked with a tag carrying your name.

5:00 pm: End of beach service. All lounge chairs and cushions will be collected and stored by our beach attendant. Should you not be present at 5 pm, please make sure you have taken your personal items with you beforehand. This includes items provided by the hotel, like towels, toys, folded chairs, and coolers.
F&B Service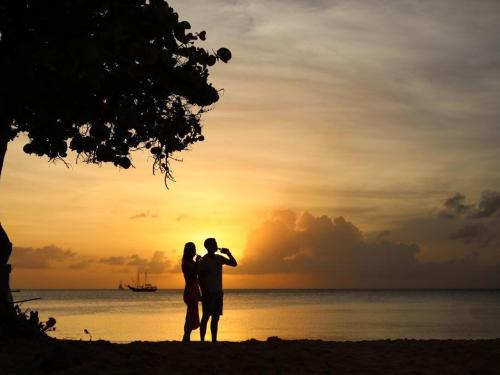 Boardwalk guests can make use of the F&B service provided by The Ritz-Carlton Aruba, with food and drink items conveniently delivered to your palapa or beach chair on Boardwalk's beach area by Segway. To be eligible for this service, our beach service card must be provided to the F&B staff member. This card will be provided to you upon check-in and will be valid for the duration of your stay with us.
General Information on Beaches in Aruba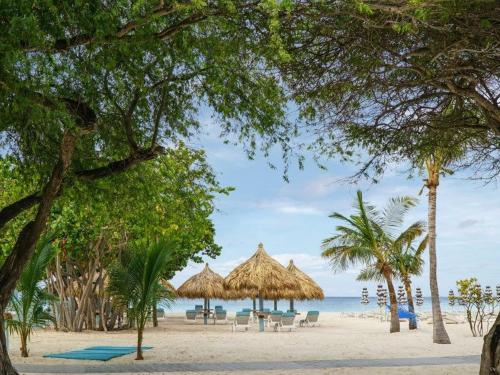 All beaches in Aruba are public and can be used by all local residents and visitors. Beach chairs and beach umbrellas provided by hotels are for the exclusive use of hotel guests. When making use of Boardwalk's beach area on Palm Beach, please bring the beach towels provided to you by our front desk so we can identify you as a Boardwalk guest. You are free to make use of all other beaches in Aruba, and feel free to take the complimentary folded beach chairs and cooler provided to you by Boardwalk.
Swimming and taking part in any kind of water activity is at your own risk. There are no lifeguards on duty at Aruba's beaches.
Watersport Activities on Palm Beach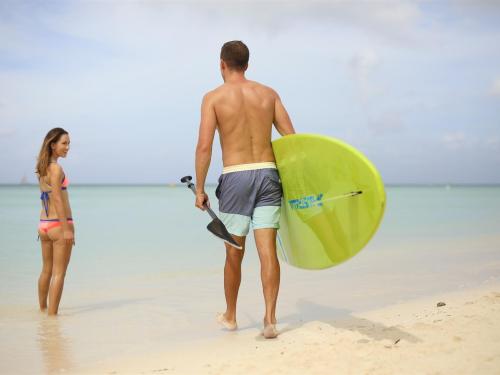 For your convenience, there are two watersports vendors located steps from your beach chair on Palm Beach. Vela Sports Aruba is the island's longest-existing windsurfing and kitesurfing school and offers a special 20% discount to Boardwalk guests on selected rentals.
Our guests typically enjoy Vela's SUP (standup paddleboard) yoga class in the ocean, morning yoga on the beach, and SUP rentals for their own paddleboarding workouts. Vela provides lockers for your valuables, hammocks, a lounge area, and infused water, free of charge. Vela also sells soft drinks, beachwear, accessories, and small souvenirs.
Safety & Cleanliness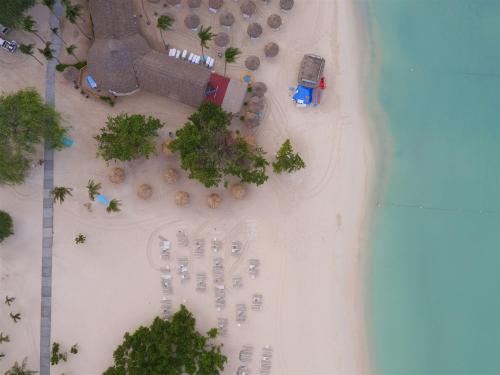 We ask all of Boardwalk's guests to help keep Aruba's beaches clean. Please do not litter, and it is forbidden to BBQ on the beach. Please don't bring valuables to the beach and don't leave belongings unattended. At Vela Sports Aruba, you can store valuables in a locker, free of charge for Boardwalk guests, daily from 9 am to 5 pm.