Why vacation at Boardwalk Small Hotel in Aruba?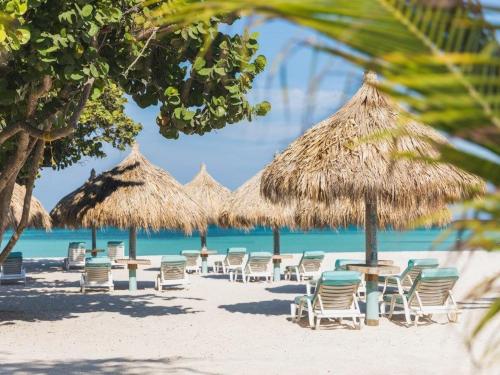 Caribbean "casitas"
tucked away on a romantic
coconut plantation
Ranked 2 out of 24 hotels of Aruba on TripAdvisor
Full kitchens,
modern bathrooms and
private patios
with BBQs & hammocks
Indulging
beach service on Palm Beach
with FREE beach huts & lounge chairs
Prime location
steps from Aruba's most
beautiful beaches
Only hotel in Aruba offering the
best local scoop
with the
exclusive Aruba Treasure Box
On an historic coconut plantation...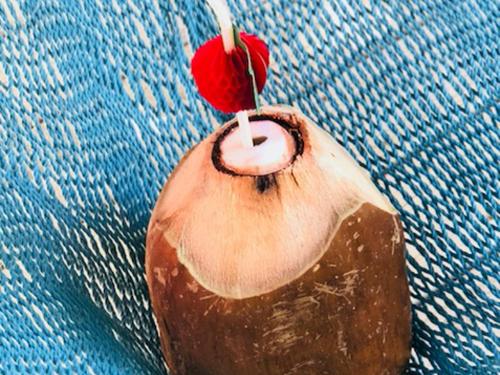 Set amid a coconut grove, Boardwalk Small Hotel Aruba is a three-minute walk to the white sandy beaches and turquoise waters of the Caribbean Sea. Another five-minute walk and you have access to all of Aruba's exciting nightlife, restaurants and activities in Palm Beach.
Privacy, intimacy and relaxation kick in from the moment you walk into this tropical oasis where an authentic Caribbean ambiance reigns. Fourteen spacious Aruban casitas are spread out in the lush palm gardens of a former coco plantation, with swimming pool and Jacuzzi, creating a very private and relaxing setting to unwind in.
Colorful casitas in Aruba, just steps from Palm Beach!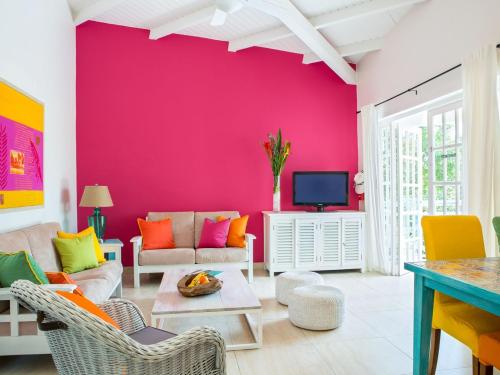 Each of the spacious and fully air-conditioned Aruban casitas is foreseen of all modern comforts; from large living rooms and fully equipped kitchens to hammocks and charcoal BBQs on private oversized shaded patios. Our friendly housekeepers will make sure to keep your Casita spic and splendid whilst you enjoy your vacation in Aruba!
Boardwalk Small Hotel Aruba offers a complimentary beach area oceanfront on a tranquil and most relaxing part of Palm Beach (located next to Ritz Carlton Hotel & Marriott Resort), providing beach lounge chairs with plush cushions and palapas (beach huts) that can be reserved daily.
Beach Service on a tranquil part of Palm Beach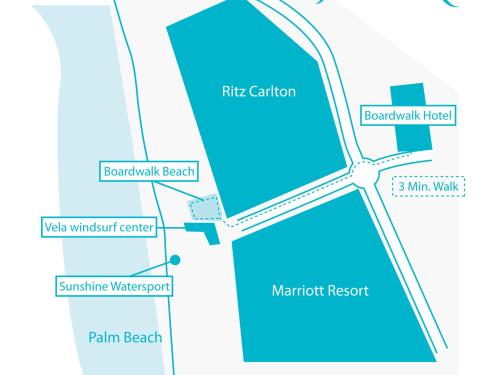 Guests that want to explore Palm Beach have free access to the Boardwalk Beach Area (across the street from our hotel on a mere 5 minute walk ), where cushioned lounge chairs and FREE beach huts (palapas) are available. Complimentary beach towels, snorkeling equipment, beach chairs, coolers and beach toys are also available to our guests. Daily F&B service can be obtained at The Ritz-Carlton at a discount upon showing your Boardwalk Beach Service Card. Watersports rentals and lessons are available right next door, at Vela Sports Aruba.
You can count on Boardwalk's management and staff to arrange your reservations, activities, car rental and to provide you with invaluable local information. Contact us today to find out how a small hotel in Aruba can offer you a grand experience!