Boardwalk's Eco-friendly & Sustainability Practice
Boardwalk's mission goes hand in hand with our sustainability efforts and social responsibility. We are one with our Island and our people, our community, and we want to protect and uplift our Aruban nature and heritage. 
 In April 2021 Boardwalk Boutique Hotel Aruba received the Gold Certification status for its green hotel operations by TraveLife, an internationally recognized sustainability certification program.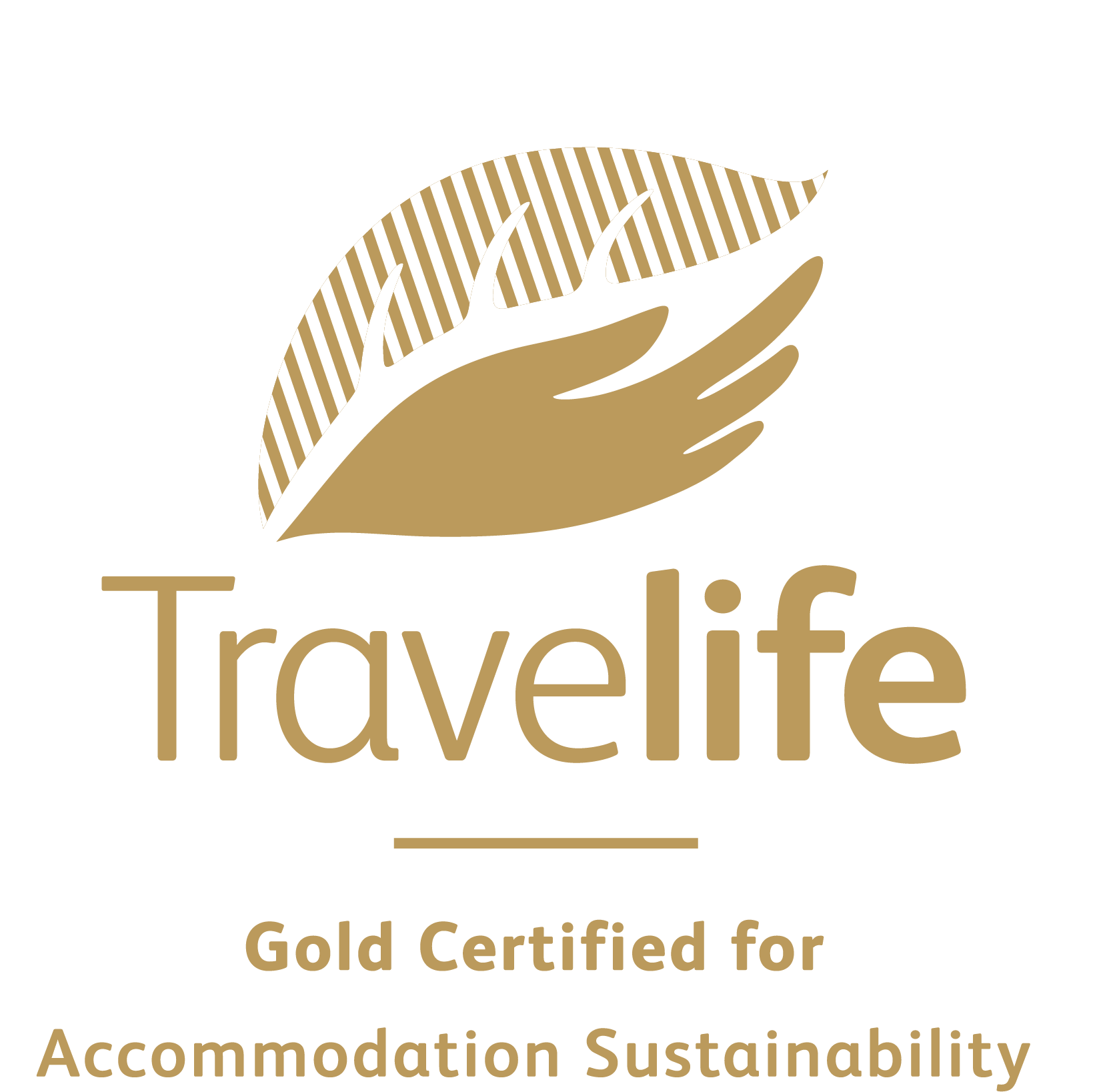 Eco friendly operations
Paperless office + operations
Mobile check in (instead of plastic key card)
Soap dispensers (instead of individual plastic mini bottles)
Towel and linen reuse program
Water-saving toilets and water reducers in all showerheads and faucets
Using biodegradable and environmentally friendly detergents and ECOLAB cleaning products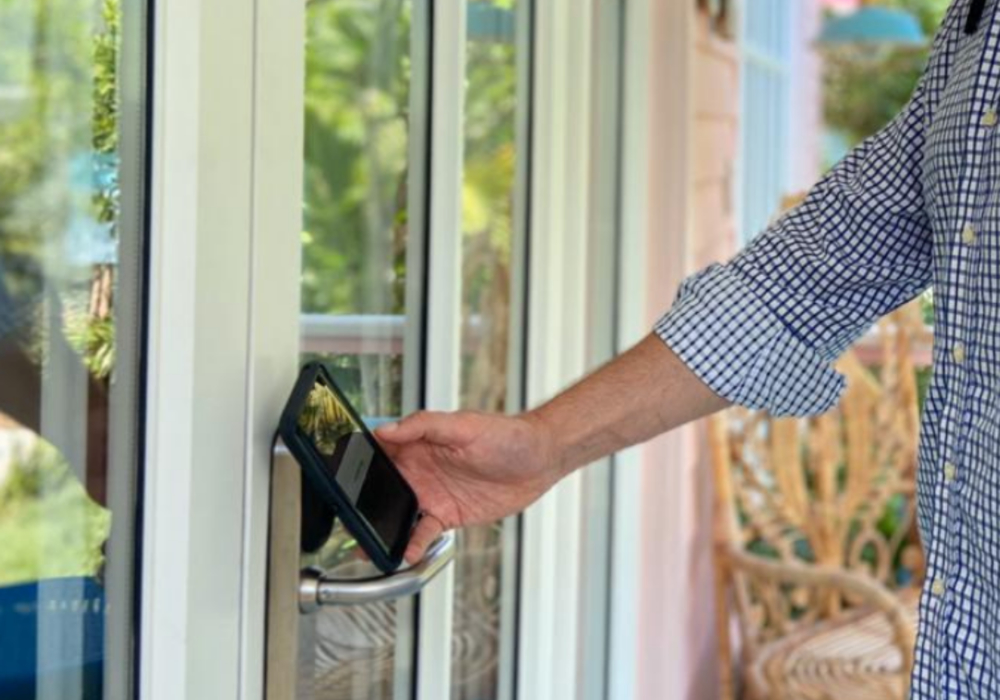 Green investments
Fully insulated green casitas (walls, roofs, doors & windows)
100% LED lighting
Solar panels delivering all energy to green casitas
Salt solution in two pools (instead of chlorine)
Water filtration system for watering gardens and flushing toilets
Ultra inverter airconditioning units
Newest technologies in hotel operations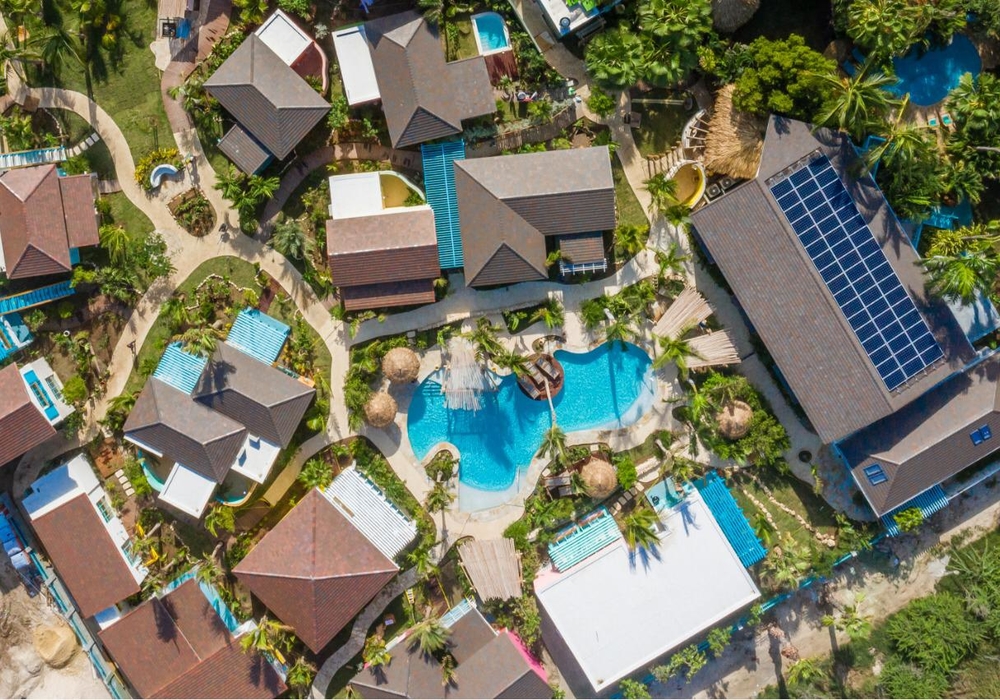 Protecting and preserving Aruba's nature & heritage
Explaining code of conduct in regards to nature protection: don't drive on beaches, nor take shells home, nor disturb wildlife
Not promoting activities that can disturb/damage nature (ATV's)
Promoting hike trails in nature close to Boardwalk
Promoting Arikok National Park
Adopting local trees for a 2nd life in our hotel gardens
Local artwork installed in every casita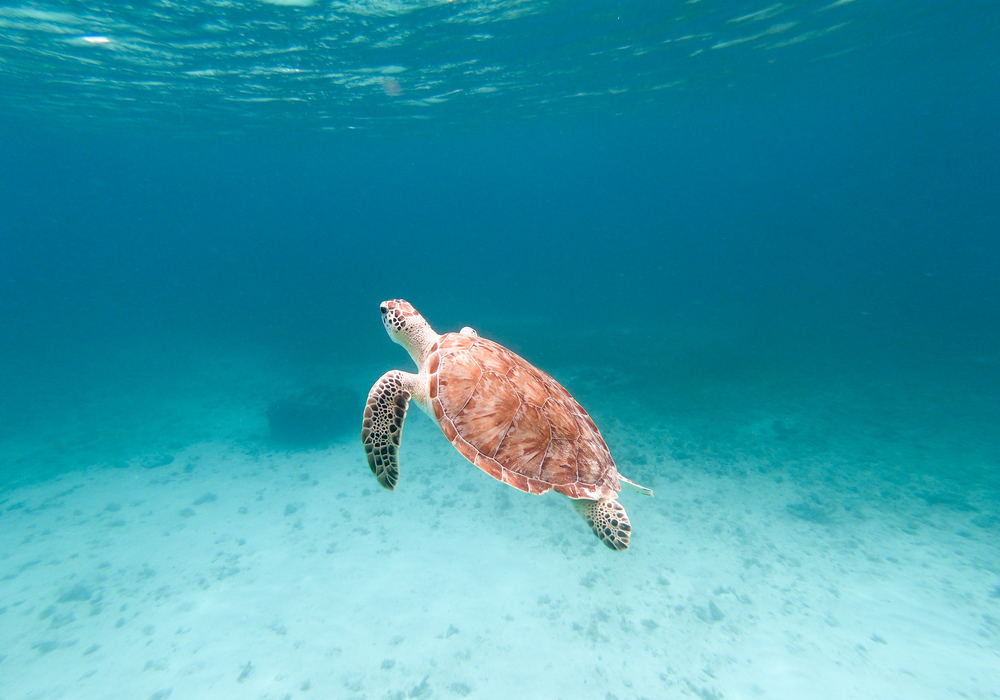 Local partnerships & support
All local bath products by Aruba Aloe
Local F&B partner Eduardo's on site
Local Spa partner Aruba Wellness Therapies
Promoting local eateries & addresses with Treasure Maps, web app, website and concierge team
Local art and artwork in all casitas & promoting local artists
Sourcing local products and services when possible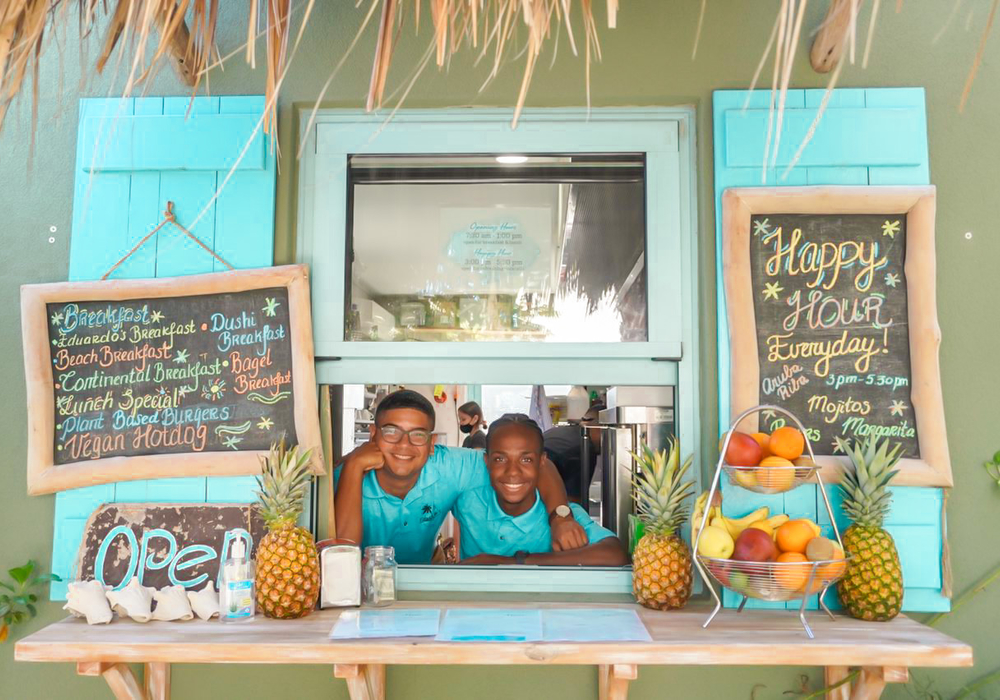 Promoting volunteerism
Food donation program benefiting Aruba's Foodbank
Support local fundraisers
Involving guests in volunteering activities at Donkey Sanctuary
Partake in beach clean ups
Promote environmental initiatives (Plastic Beach Party, Yellow Blocks etc)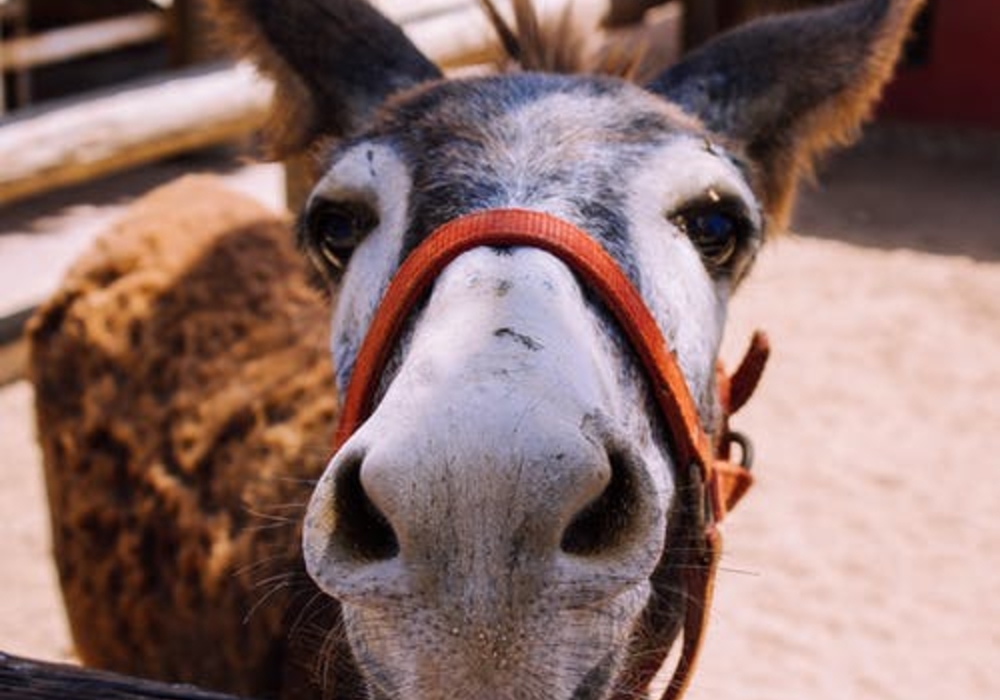 Supporting our people
Offering a safe & healthy work environment
Fair wages
Work-life balance
Safeguarding a big fun factor at work
Informing guests of sustainability standards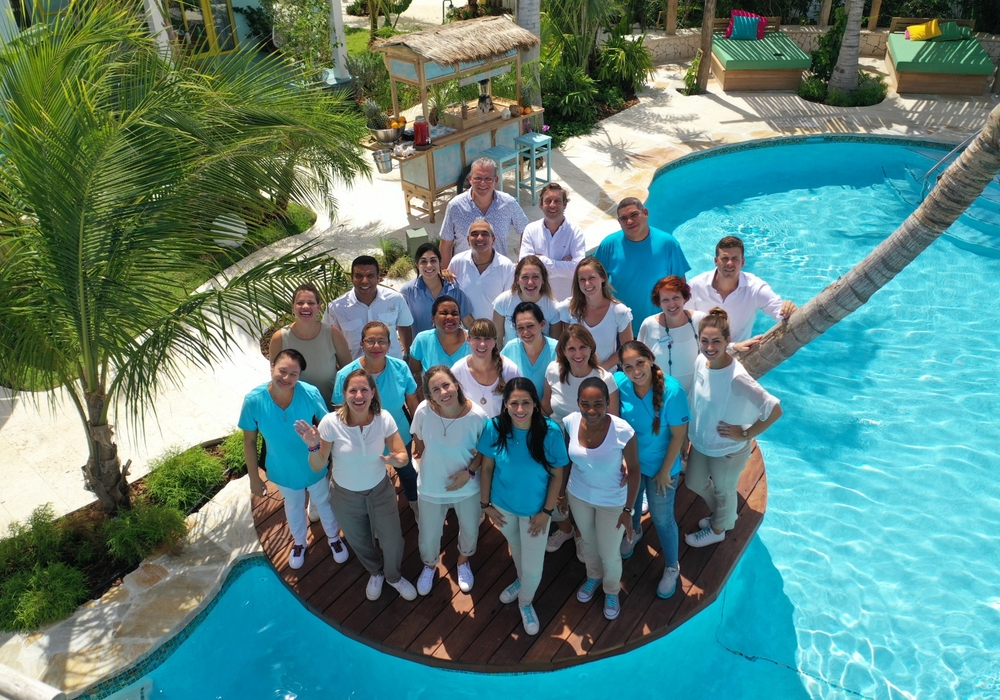 Using water-saving toilets and water reducers in all showerheads and faucets in all of our casitas, along with an extensive water filtration system to water the hotel's tropical gardens. All efforts combined are resulting in water savings of 60%
All lighting on the property, in all buildings, rooms and in our gardens is 100% LED, resulting in electricity savings of 90%
All air-conditioning units are ultra inverter A/Cs resulting in electricity savings by 60%
All 32 newly constructed casitas are Green Buildings, built with Insulated Concrete Forms (ICF) walls, insulated floor slabs and insulated sandwich panel roofs, resulting in savings on energy and overall high efficiency
80 solar panels were installed on our Lobby roof to provide green energy; all 32 new green buildings are 100% powered by solar energy
All bathrooms have in-room dispensers with locally made Aruba Aloe bath products, resulting in a steep reduction of plastic waste by not offering individual plastic soap bottle
Using biodegradable and environmentally friendly detergents and ECOLAB cleaning products which are proven to be better for the environment as well as the health of our housekeeping staff
Sourcing local suppliers and materials thus reducing our carbon footprint and contributing to a sustainable economic system in Aruba
Boardwalk Hotel Aruba's Guest Practices
In our efforts to maintain sustainable and eco-friendly hotel operations, we communicate with our guests in a variety of ways, making them aware of our efforts and ways they can contribute to a better environment and show support
Guests of Boardwalk Hotel Aruba:
Can have a nearly paperless & plastic-free stay at Boardwalk Hotel, using only their mobile key (instead of a plastic RFID key), online check-in (no papers needed!), online Concierge services and hotel web-app.
Are given the option not to have their linen & towels changed every other day, this way saving water and energy.
Are asked to close windows and doors when they have the air conditioning on.
Can donate their unopened leftover dry food and groceries in a dedicated box for charity; hotel staff distributes these donations to the local food bank.
Are made aware of the plastic ban in Aruba; are provided with coolers in every room that can be used as a bag to bring (chilled) food & beverages; reusable water bottles are promoted and available for purchase in the hotel lobby.
Are offered food and drink options from local partner Eduardo's and made aware of local small businesses through our website & social media communications.
Are made aware of the importance of Boardwalk's commitment to the environment on our website