Boardwalk's Sustainability Pledge and Do Good Program
Boardwalk's mission goes hand in hand with our sustainability efforts and social responsibility. We are one with our Island and our people, our community, and we want to protect and uplift our Aruban nature and heritage. 
 In April 2021 Boardwalk Boutique Hotel Aruba received the Gold Certification status for its green hotel operations by TraveLife, an internationally recognized sustainability certification program. We are thrilled to announce that Bowardwalk has received its second Travelife certification for 2023 and 2024.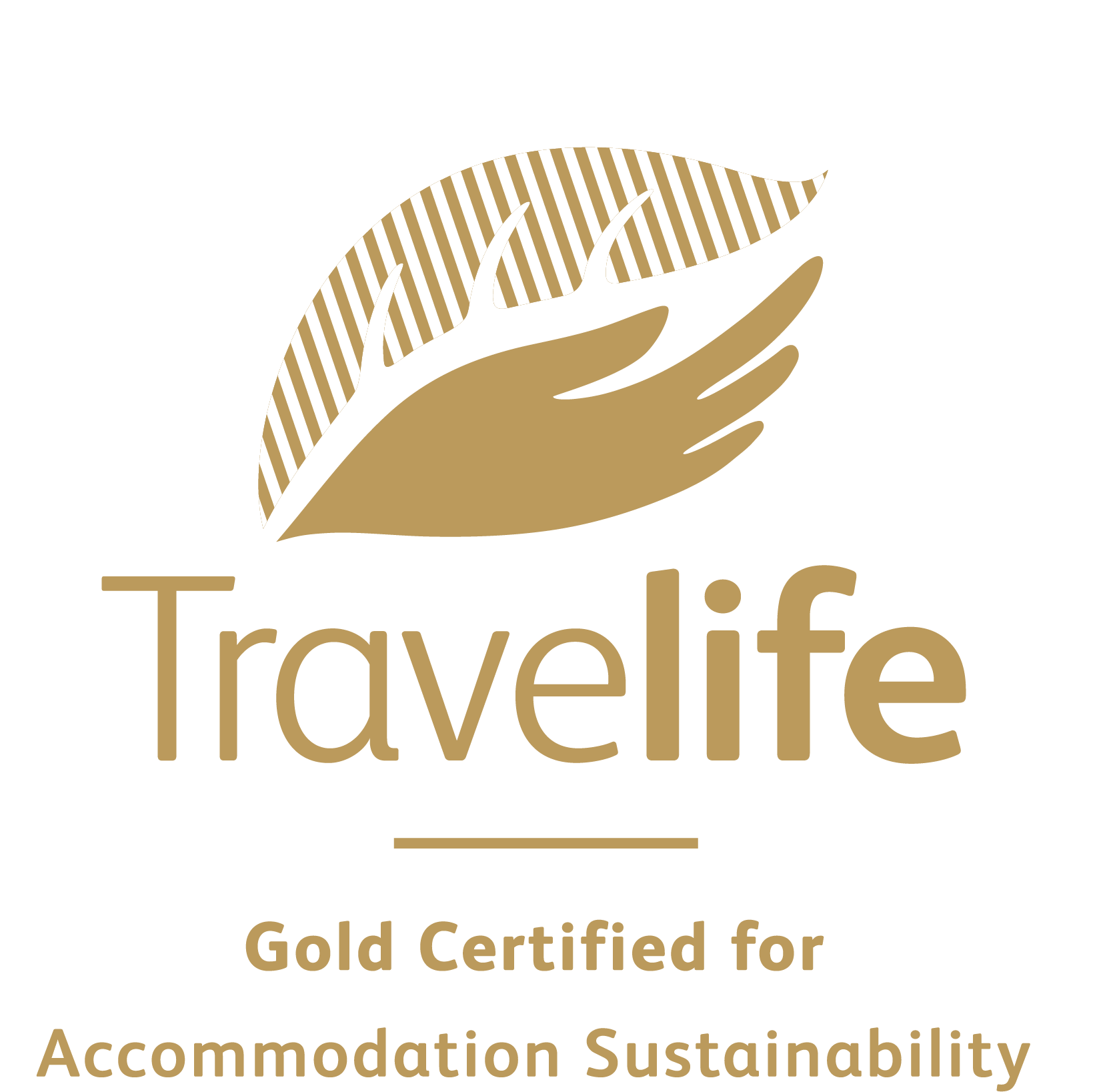 ECO FRIENDLY OPERATIONS
Paperless office & operations 
Mobile key cards instead of plastic key cards
Dispensers with locally made Aruba Aloe bath products
Linen and towel reuse program 
Biodegradable and environmentally friendly detergents
Sorting and recycling of plastics, paper & carton, glassware & converting garden green waste into compost
Green Buildings with 100% LED lighting & ultra-inverter air-conditioning units running on 80 solar panels
Eco-friendly salt solution in our pools 
Water-saving toilets, showerheads and faucets
Water filtration system to water the hotel's tropical gardens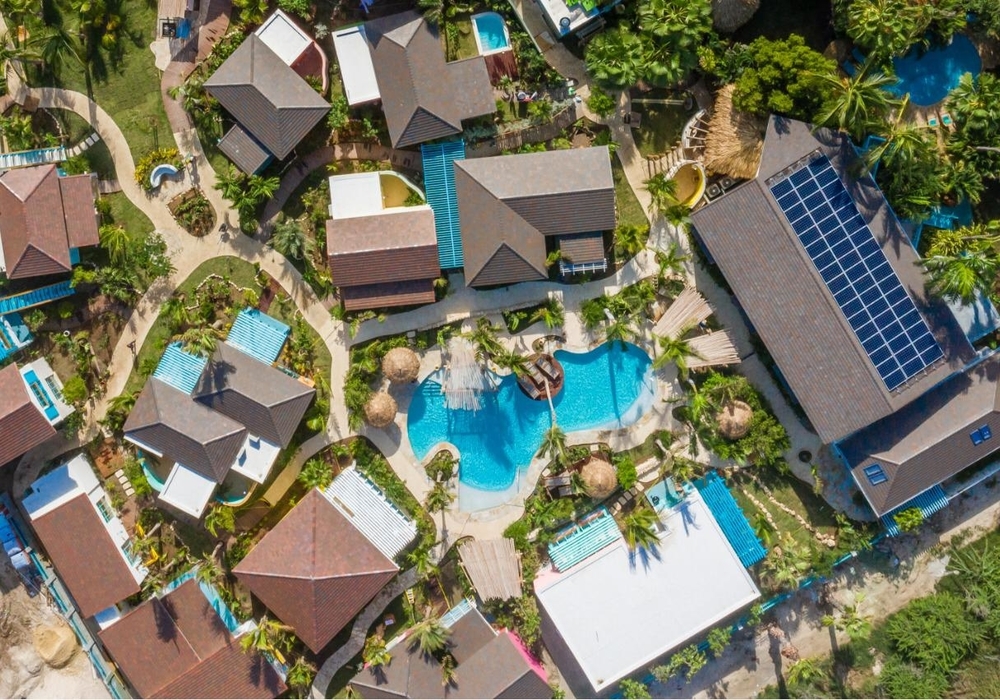 SUPPORTING THE LOCAL COMMUNITY
Sourcing locally whenever possible
Promoting local restaurants, activities, artists, cultural events, traditions, initiatives
Food donation program benefiting Aruba's Foodbank 
Support local fundraisers 
Offering a safe & healthy work environment with fair wages and balance between work and personal life 
Safeguarding a big fun factor at work 
Promoting learning by offering regular training and courses 
Involving guests in sustainability with our Do-Good program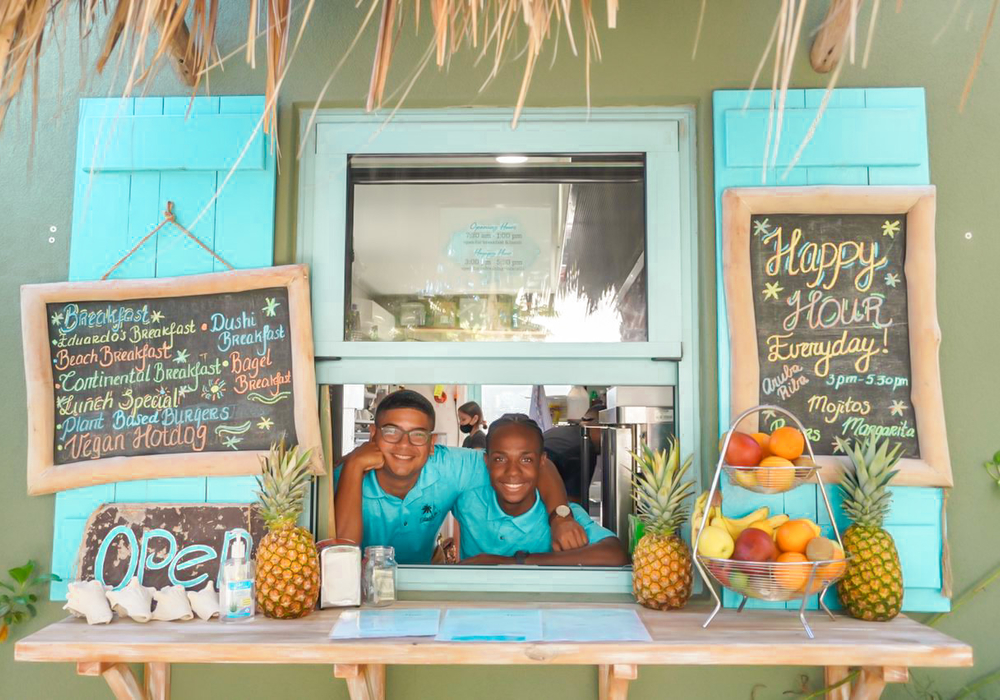 PROTECTING AND PRESERVING ARUBA'S NATURE & HERITAGE
Informing guests of our code of conduct in regards to nature protection: don't drive on beaches, nor take shells home, nor disturb wildlife
Not promoting activities that can disturb or damage nature such as ATV tours
Adopting local trees for a second life in our hotel gardens 
Maintaining hotels gardens to ensure a rich environment for local flora & fauna to live 
Participating in Beach cleanups
Promoting Aruba's heritage through treasure maps, social media history posts and recommending off the beaten path places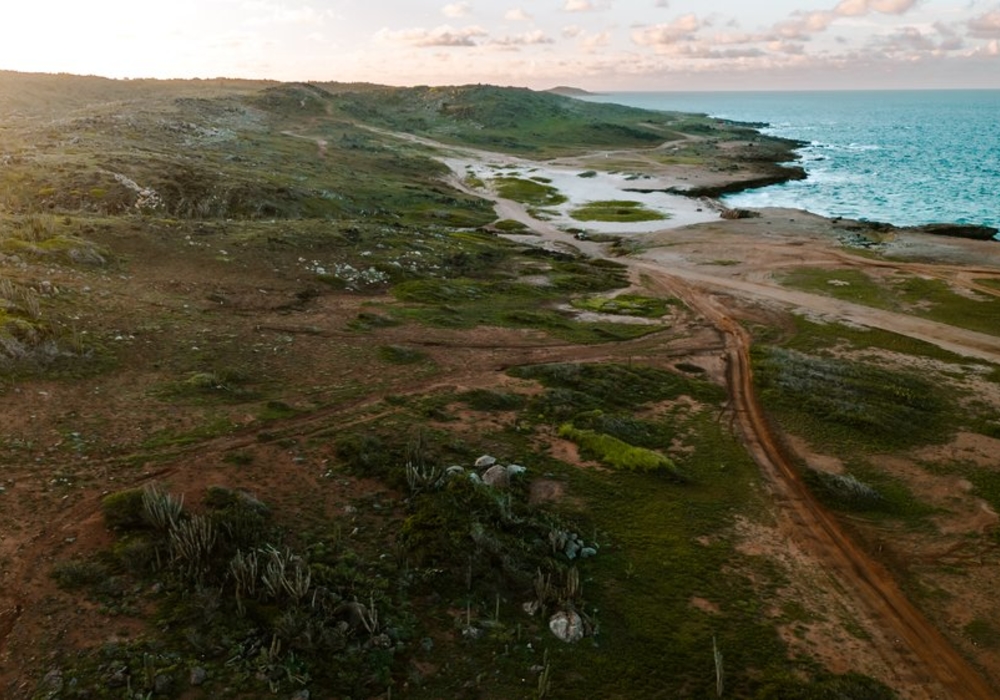 Want to do more?
Participate in our Do-Good program and make your vacation even more memorable!
Using water-saving toilets and water reducers in all showerheads and faucets in all of our casitas, along with an extensive water filtration system to water the hotel's tropical gardens. All efforts combined are resulting in water savings of 60%
All lighting on the property, in all buildings, rooms and in our gardens is 100% LED, resulting in electricity savings of 90%
All air-conditioning units are ultra inverter A/Cs resulting in electricity savings by 60%
All 32 newly constructed casitas are Green Buildings, built with Insulated Concrete Forms (ICF) walls, insulated floor slabs and insulated sandwich panel roofs, resulting in savings on energy and overall high efficiency
80 solar panels were installed on our Lobby roof to provide green energy; all 32 new green buildings are 100% powered by solar energy
All bathrooms have in-room dispensers with locally made Aruba Aloe bath products, resulting in a steep reduction of plastic waste by not offering individual plastic soap bottle
Using biodegradable and environmentally friendly detergents and ECOLAB cleaning products which are proven to be better for the environment as well as the health of our housekeeping staff
Sourcing local suppliers and materials thus reducing our carbon footprint and contributing to a sustainable economic system in Aruba
Using an eco-friendly salt solution in our pools that meet high quality standards, resulting in a greener way to keep the pool water clean than using other chemicals and chlorine-based solutions 
All employees receive regular training and support on how they can help the hotel manage its environmental issues
Sorting and recycling of plastics, paper & carton, glassware 
Garden's green waste is converted into compost, generating ca. 700 kg of compost per year
Hotel's lush gardens generate approximately 100 tons of oxygen per year, a nice addition to Aruba's desert climate