Specials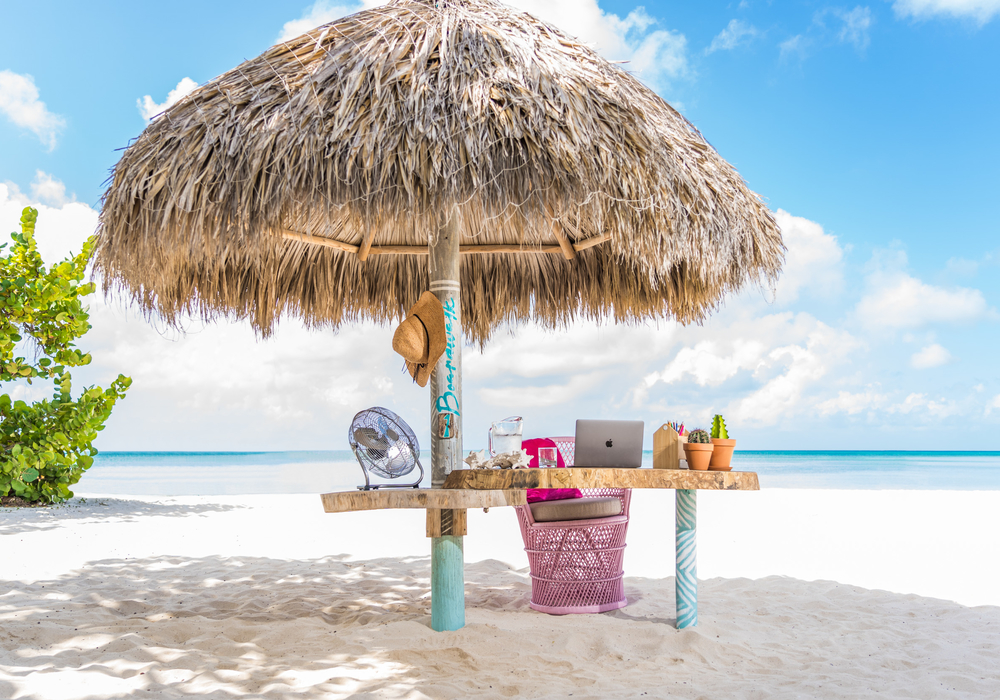 Long Term Stay or Workation
Escape to happiness and receive steep discounts on longer term stays in paradise! 
Boardwalk offers high speed fiber internet and a computer display, keyboard and mouse can be installed in your casita upon request. In addition two dedicated outdoor work stations can be reserved, free of charge, with extended desk facilities provided on Boardwalk's dedicated beach area on Palm Beach, and pool-side on property. 
Only a limited number of casitas are available. Black out dates may apply.
Offer is valid for travel Jan 1 - Dec 20, 2021. 
Minimum length of stay 21 days and maximum 3 months*. 
Learn more about a workation at Boardwalk Hotel here.
Long Term Stay or Workation Rates
High Season ( Jan 4 - 5 April 2021 )
Coco casita: $1,155 per week
One Bedroom Casita: $1,575 per week
Two Bedroom Casita: $ 1,960 per week
Low Season 2021 ( April 6 - 20 Dec 2021 )
Coco casita: $945 per week
One Bedroom Casita: $ 1,155 per week
Two Bedroom Casita: $1,365 per week
* Rates are excluding taxes & fees.
* Note that as of September 15th, 2020 Aruba launched its One Happy Workation Program, inviting travelers to visit Aruba for up to 90 days without requiring a Visa. 
Boardwalk offers high speed internet on property. Internet on the Boardwalk beach will be available for workatioining guests as of February 15th, 2021.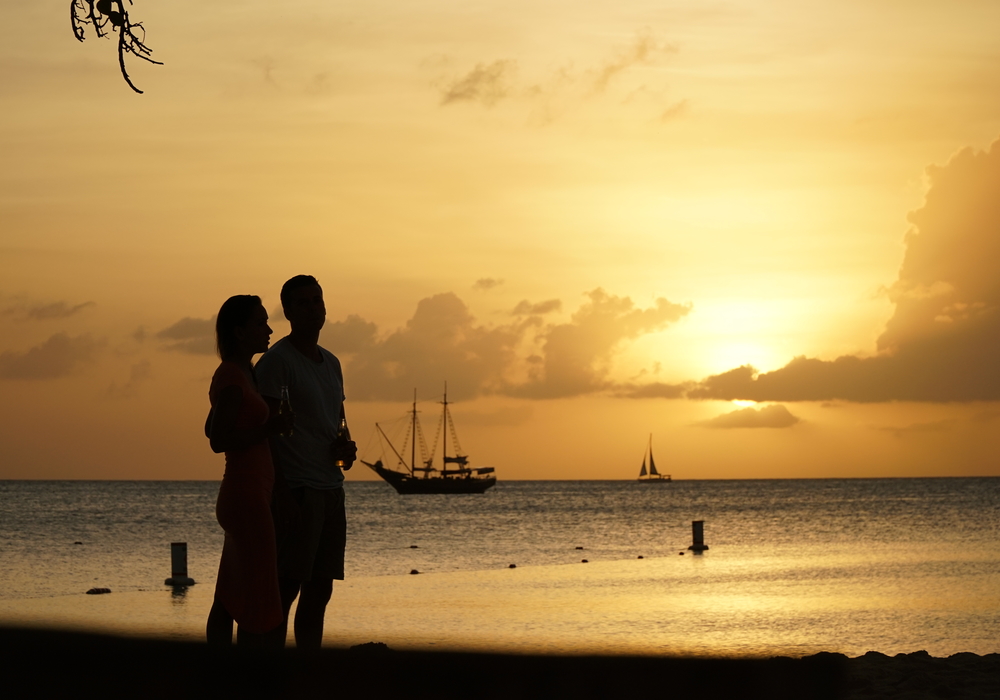 Romance Package
On the lush grounds of our former coconut plantation there is romance around every corner. Beach walks, endless fun in the sun, lounging in a double over-water hammock and dinner under a starlit sky are just some ways to add to your romantic vacation. The Ultimate Boardwalk Package includes the following, based on double occupancy
Romantic Breakfast with Mimosas on your patio by Eduardo (one of our breakfast packages)
Dinner for two at Barefoot or a Romantic Sunset Cruise 
Late check out 1pm 
Package price 230USD, excluding the taxes & fees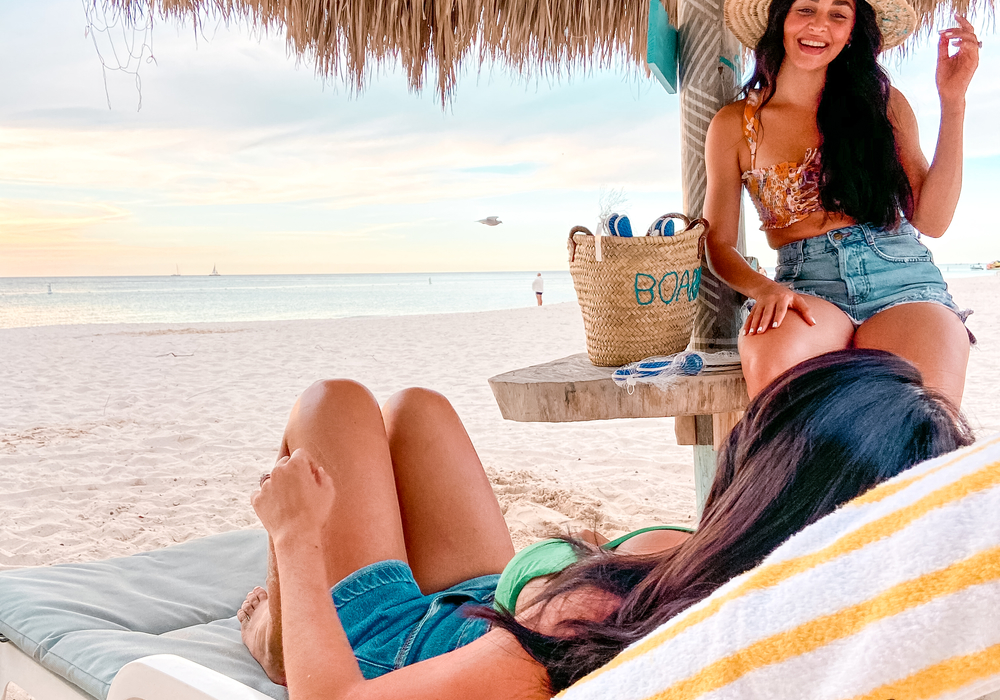 Besties Escape Package
Boardwalk Boutique Hotel spreads the love, especially amongst friends, with some extra TLC, Aruba's warm sunshine and some of our signature ingredients for a special barefoot luxury vacation in Aruba!
The Besties Escape Package includes the following:
Cheers Local Beers upon Arrival in your casita
Fruitalicious Pineapple Bowl from Eduardo's for two guests
Dinner for two at Lola – Taco's and Tequila! 
'Besties Trip to Aruba Guide' , an exclusively curated edition with the best places to visit on island
* casita based on double occupancy; bedding based on availability.
Price: $75,00 USD per person excluding taxes and fees