An authentic gem in Palm Beach
Privacy, intimacy and relaxation kick in from the moment you enter Boardwalk Boutique Hotel Aruba, a tropical oasis with an authentic Caribbean ambiance. Forty-six spacious casitas, two pools and an inviting lobby are spread out on our lush grounds, a former coconut plantation just steps from famous Palm Beach. 
Experience all modern comforts of our Caribbean casitas, each unique with tastefully appointed living areas, fully equipped kitchens and private patios with a hammock and BBQ grill.
Indulge at Boardwalk's brand new pool with overwater hammock and intimate pool decks, enjoy our comfortable beach area on Palm Beach with complimentary beach huts and lounge chairs, or add some wellness to your vacation at our gym with spa and yoga options.
Boardwalk Boutique Hotel at a glance
46 uniquely designed, Caribbean casitas
Top-ranked Best Aruba Hotels on Tripadvisor
Top 25 of Best Caribbean Hotels for Service
Family-owned and operated by local
twin sisters
Prime location on tranquil coco plantation
Steps from Aruba's most beautiful beaches
Indulgent beach service on famous Palm Beach
Best local scoop with the exclusive
Treasure Map 
Environment-friendly hotel operations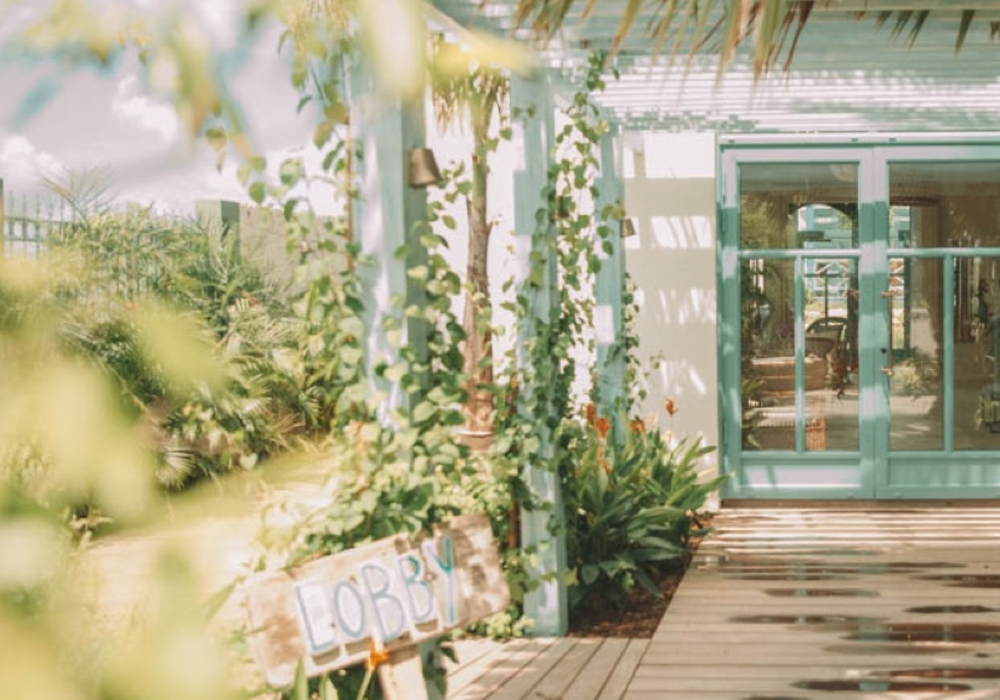 Sustainability at Boardwalk
At Boardwalk Boutique Hotel we continuously focus on improving our environmental footprint. In the daily operations of our eco-friendly hotel in Aruba we go beyond the typical towel-reuse and electricity-saving programs. For a summary of sustainability initiatives that are successfully implemented,
CLICK HERE.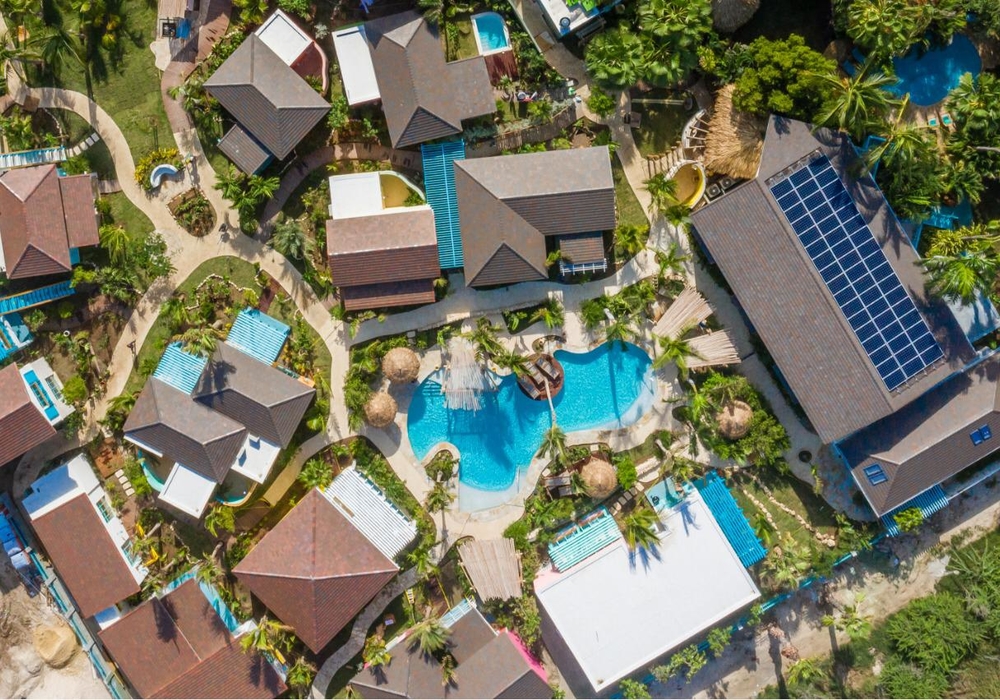 Our story
Boardwalk is locally owned and family-run by twin sisters Kimberly and Stephanie who were born and raised in Aruba. After spending the first six years of their lives on island, the young twins moved to Belgium yet they never skipped their yearly vacation to Aruba and always stayed in close connection with their native soil. 

In 2008, while on vacation kite boarding in Aruba, the sisters discovered a hidden gem across from the surfers' beach of Fisherman's Huts, Boardwalk Hotel Aruba. They instantly fell for this tropical oasis of what was once a working coconut plantation with a rich history dating back to the late 1800s.
When they learned the small property was up for sale, they knew that Aruba was calling them back. Kimberly and Stephanie bought the property in 2011 and an expansion followed in 2019, adding 32 new casitas, a second pool, oversized Lobby and cozy gym to the property. In November 2019, as the hotel celebrated its 30th anniversary, the property re-opened as Boardwalk Boutique Hotel Aruba.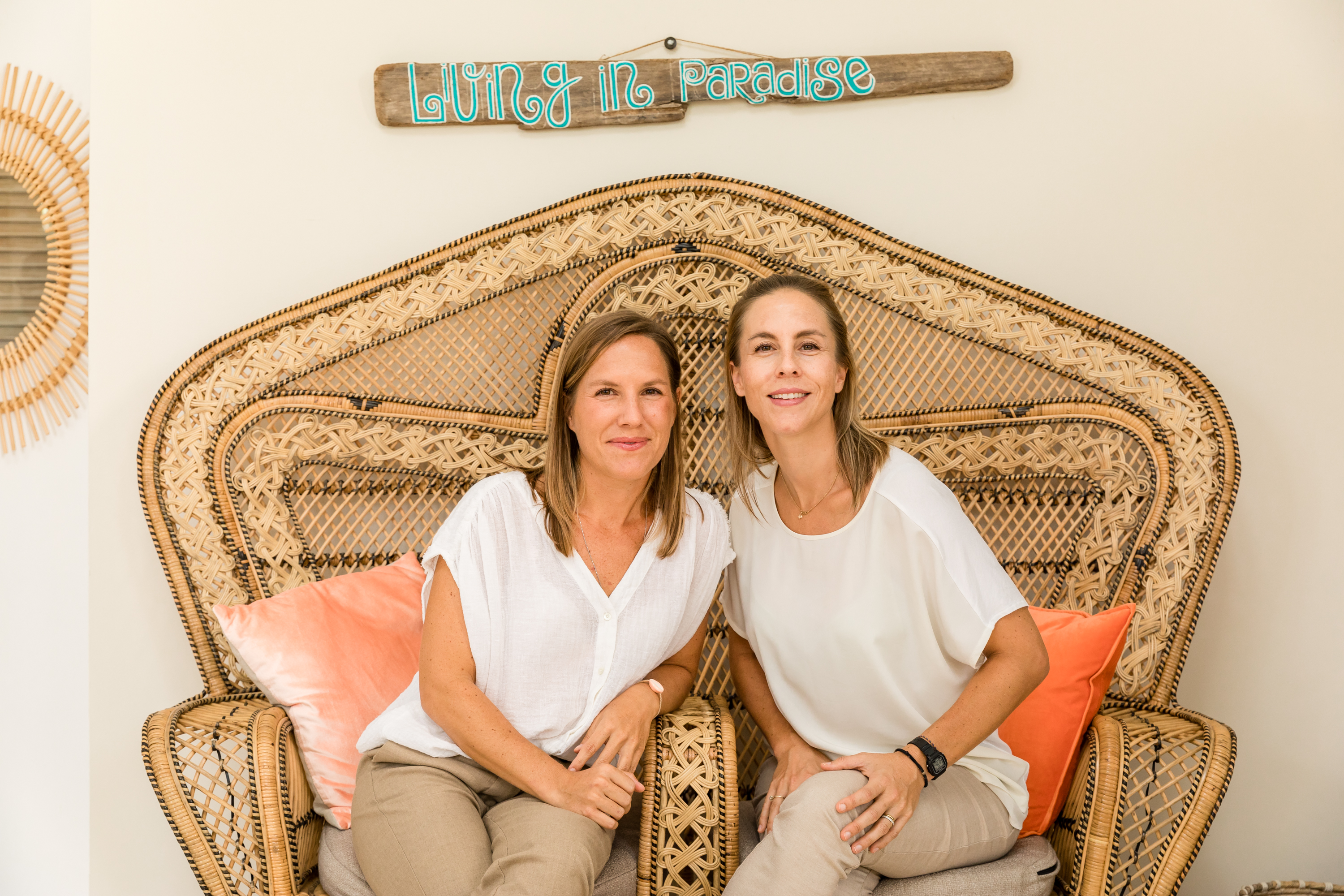 Sustainability
In the daily operations of our eco-friendly hotel in Aruba, Boardwalk Boutique Hotel implemented the following initiatives, contributing to our sustainable hotel operations. 
 
all lighting on property, in all buildings, rooms and in our gardens is 100% LED 
FACT: electricity savings by 90% 
using water reducers in all showers and faucets
FACT: water savings by 60%
all air-conditioning units are inverter A/Cs 
FACT: electricity savings by 60%
all 32 newly constructed casitas are Green Buildings, built with Insulated Concrete Forms (ICF)
FACT: savings on energy and overall high efficiency
80 solar panels are installed on our Lobby roof to provide green energy
FACT: all 32 new green buildings are 100% powered by solar energy
all bathrooms have in-room dispensers with locally made Aruba Aloe bath products
FACT: reducing plastic waste by not offering individual plastic soap bottles
using biodegradable and environmentally friendly detergents and cleaning products
FACT: better for the environment as well as the health of our housekeeping staff
using mostly local materials and products made on Aruba from local partners
FACT: by sourcing local suppliers and materials we are reducing our carbon footprint
using an eco-friendly salt solution in our pools that meet high quality standards
FACT: a greener way to keep the pool water clean than other chemicals and chlorine-based solutions
Environmental & Social Sustainability Policy
Boardwalk Boutique Hotel Aruba is committed to achieving best practice in environmental and social sustainability.

At Boardwalk Boutique Hotel, we recognize that activities of our hotel could potentially have a negative impact on the environment and our local community if not properly managed. 
We are committed to continuous improvements measured by annual benchmarking assessments and strives towards minimizing its carbon footprint by implementing sustainable initiatives aimed at improving the hotel's performance, reducing energy & water usage, and minimizing waste production.

Special consideration is given to using as many sustainable products and services as possible. Local vendors and products are used when applicable and in accordance with fair-trade principles. 
Moreover, it is Boardwalk Boutique Hotel's mission to offer guests of the hotel insights into the Aruban culture and direct them to local hangouts and less travelled spots so they can experience the many different faces of Aruba, meanwhile creating awareness to preserve the island's beauty. By doing so, Boardwalk Boutique Hotel Aruba hopes to stimulate the local ecosystem in a variety of ways.