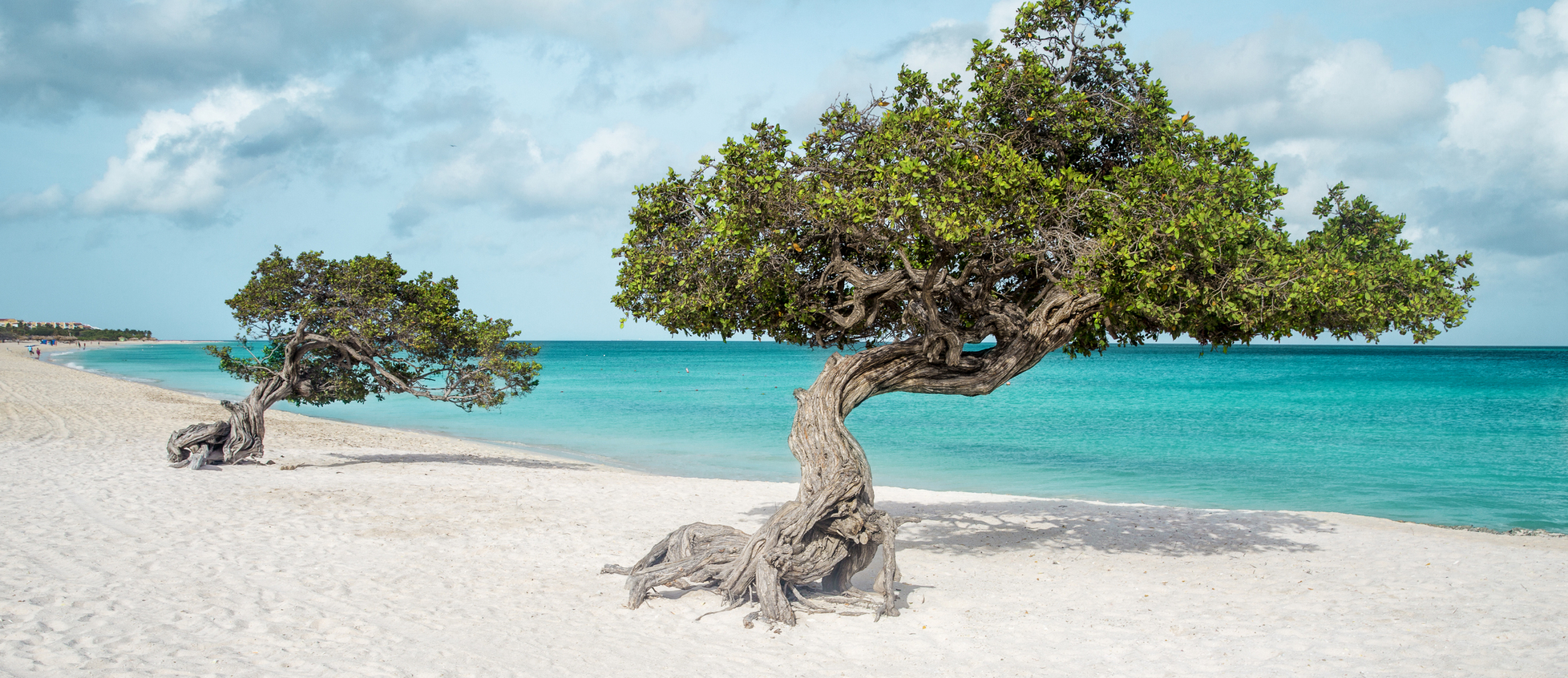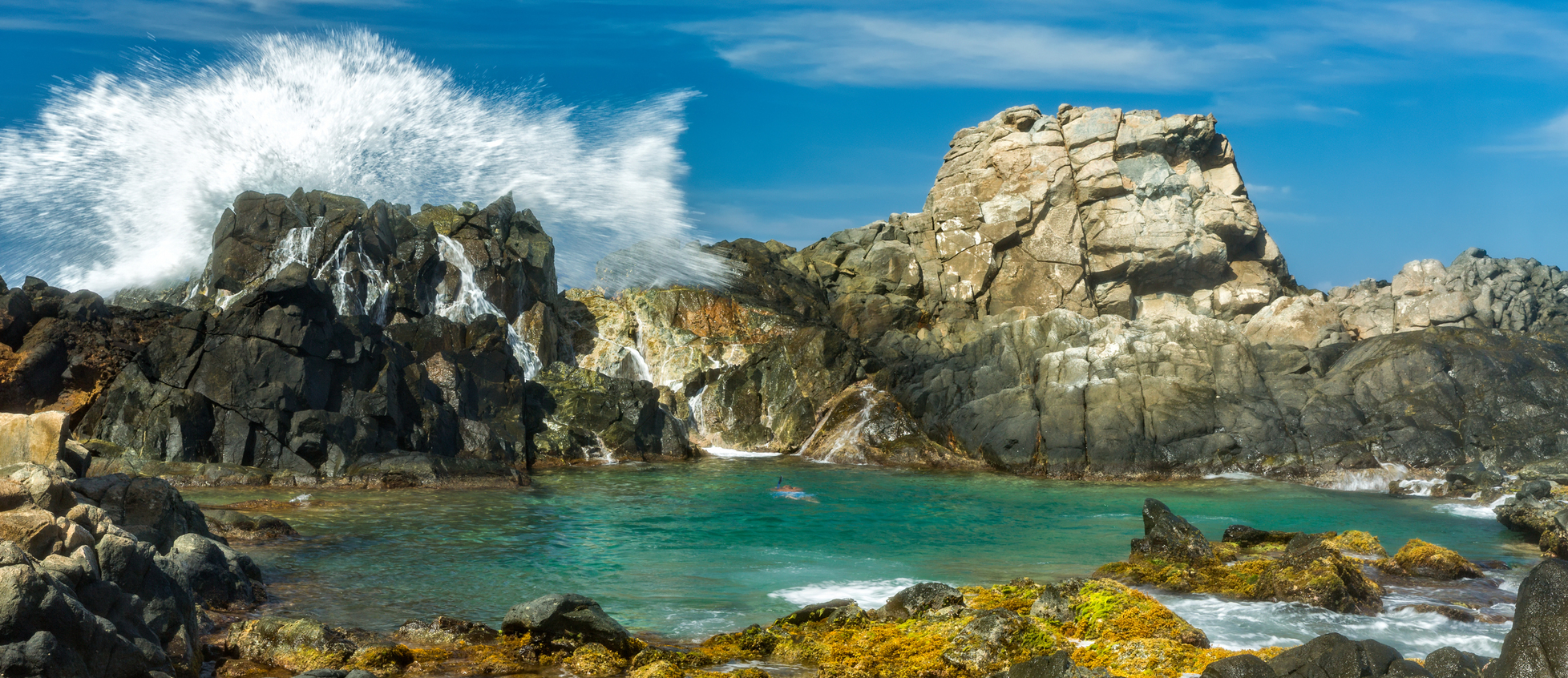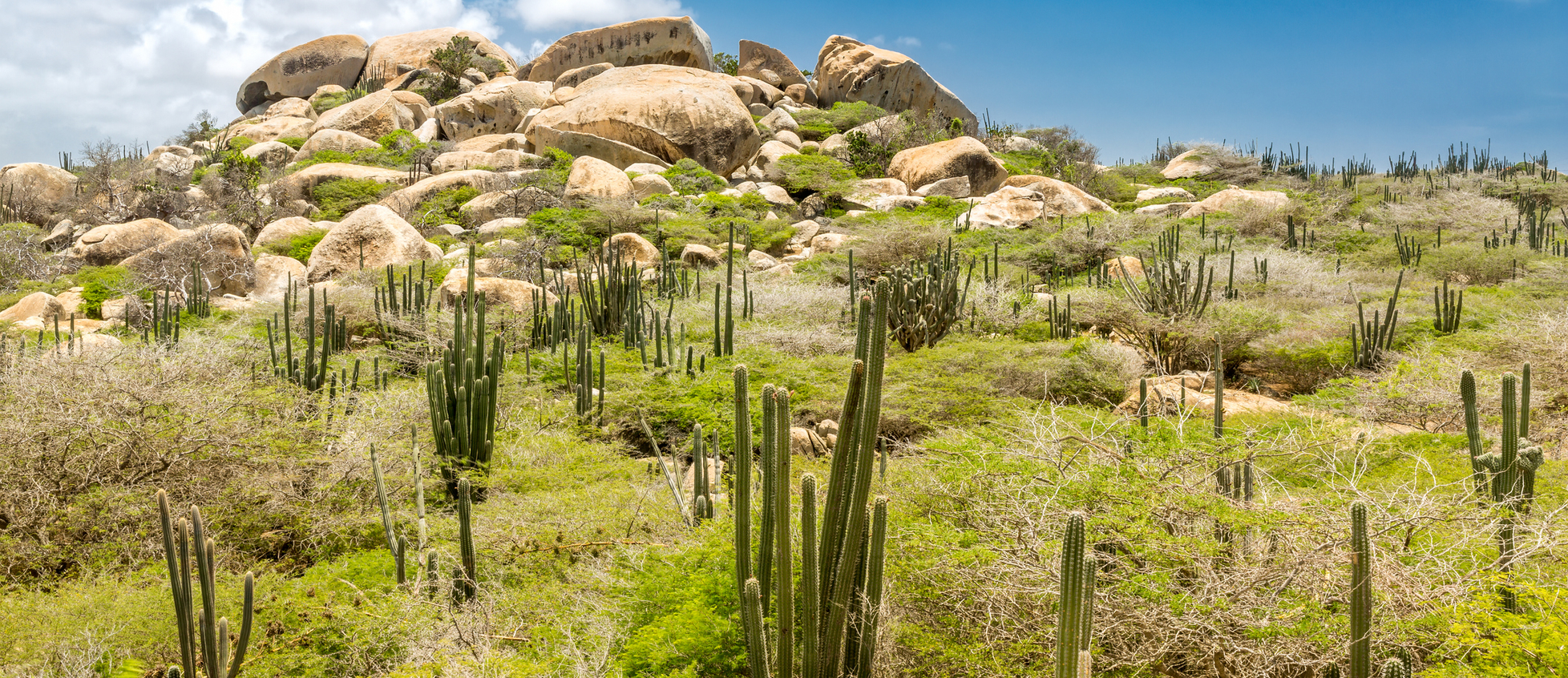 Interesting Areas & Landmarks
Alto Vista Chapel
The oldest site in Aruba dedicated to church services (the former chapel vanished, this is a newer one), attracts locals, worshipers and visitors year-round. The church, perched on a hilltop offering ocean views and cooling breezes, still offers services so be respectful of that when visiting. Behind the picturesque chapel, a peace labyrinth awaits those seeking solace and inner calm. From the parking lot of Alto Vista, a variety of hiking and biking trails lead through the cactus-studded landscape towards the ocean below.
Distance from Boardwalk: 10-minute car drive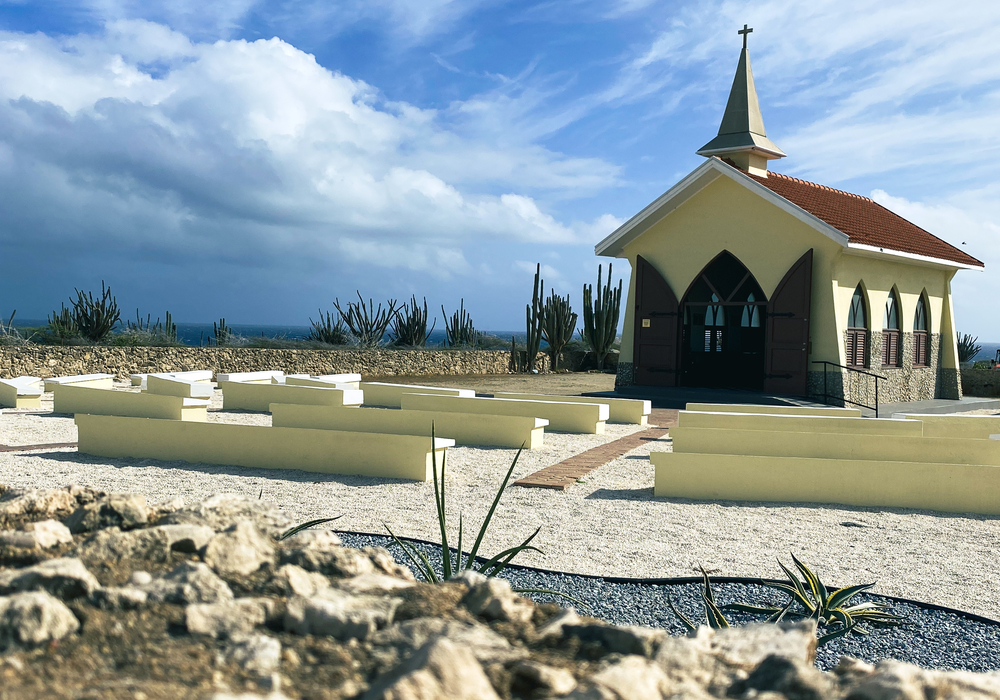 Casibari Rock Formations
When driving inland you will notice Aruba is home to huge boulders and rock formations, some of which turned into small parks that can be visited free of charge. While the largest rock formation Ayo is known for its more challenging climb and preserved Indian rock drawings, the smaller Casibari Rock Formations offer a fun outing for everyone, with easy steps to climb to the top of the rocks providing stunning 360 views. The surrounding park is small yet well-appointed with local flora and makes for fun photo ops. Across the park, a casual bar and eatery of the same name offer refreshments and bites after the moderate climb.
Distance from Boardwalk: 15-minute car drive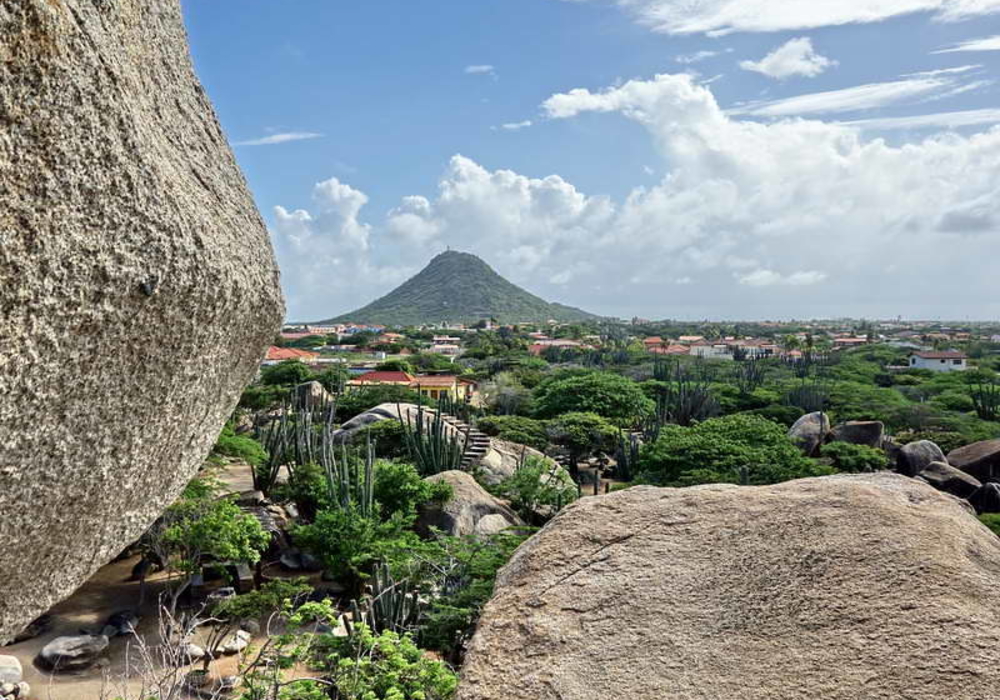 California Lighthouse
Named after a sunken ship, "The California" that prompted the need for a lighthouse in the most northern tip of the island, this landmark is an all-time favorite to visit. Sweeping views, a fresh coco stand, pristine sand dunes and of course the California Lighthouse itself make for great photos and fun experiences. Those not afraid of heights can visit the top of the tower.
Distance from Boardwalk: 5-minute car drive.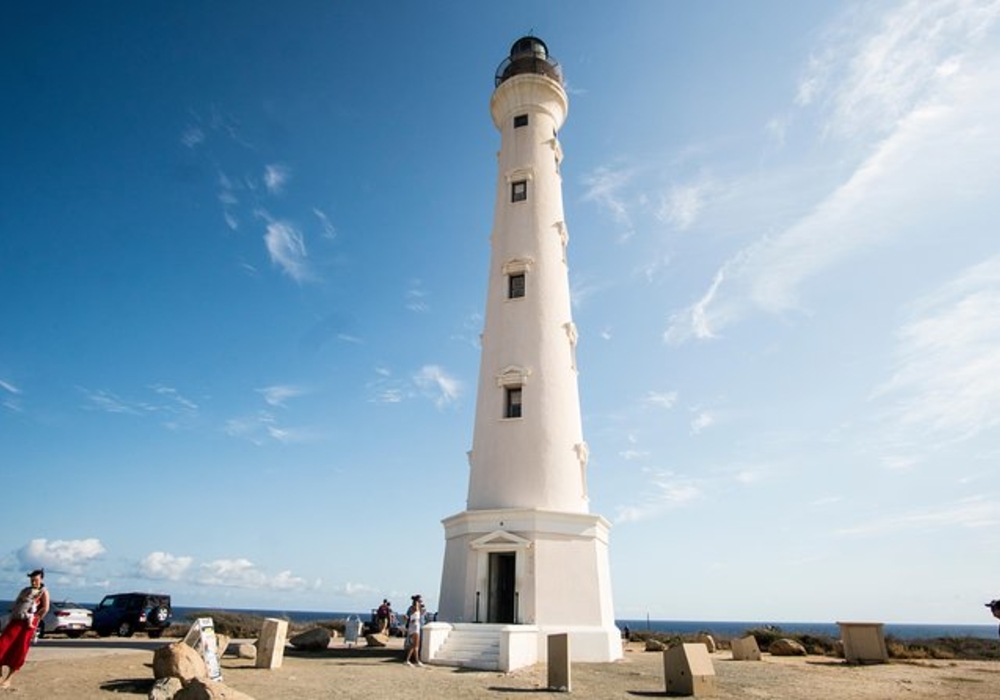 Bubali Bird Sanctuary
The main road through the highrise Palm Beach hotel area might look like Las Vegas and is often referred to as "The Strip" yet its far tip surprisingly houses a bird sanctuary, and a butterfly farm by the way. On the junction of Marriott's Courtyard property, RIU Antillas & Divi Phoenix, tucked away in the bushes across the street you will find a small dirt road that leads to a watchtower. From high up, you are treated to 360 views of the nature reserve Bubali Plas, a bird nesting and resting area that is home to dozens of bird species. If an avid bird lover, bring binoculars.
Distance from Boardwalk: 5-minute car drive.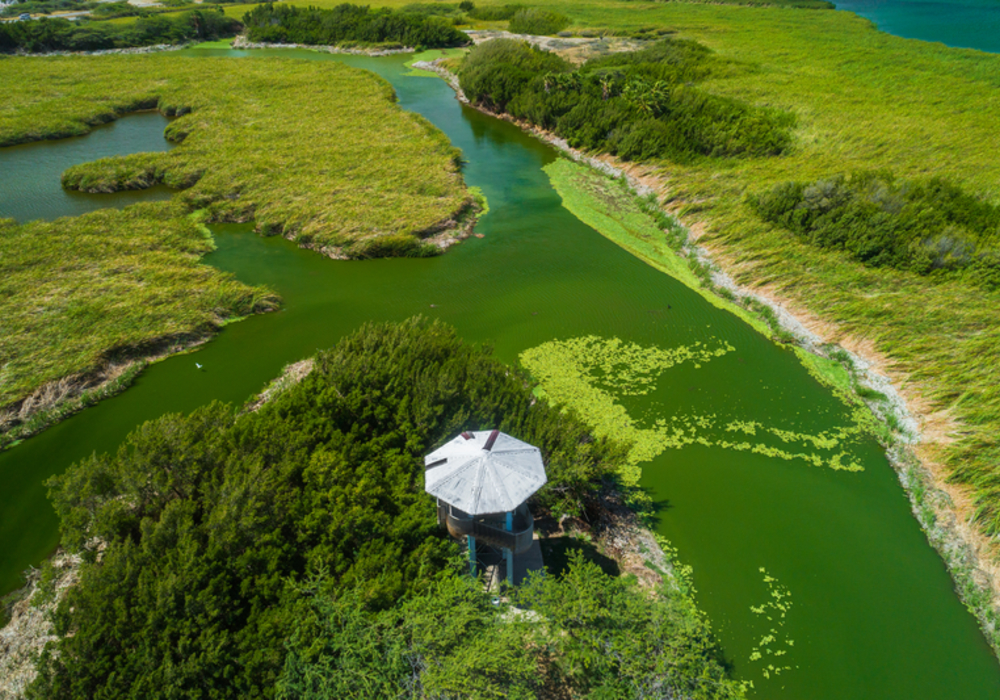 Hooiberg
Join the locals in their daily workout routine and climb all 572 paved steps to the top of Hooiberg, Aruba's third-highest hilltop. A refreshing breeze and 360 island views await at the top as a reward for your full-body workout. Tip: Avoid the hottest hours of the day (10 am - 4 pm) and wear proper footwear and sun protection. Note that most parts of the stairs don't have railings; be sure you are fit and up for this exercise in nature. Don't leave valuables in your car when parking at the bottom of the hill. 
Distance from Boardwalk: 20-minute car drive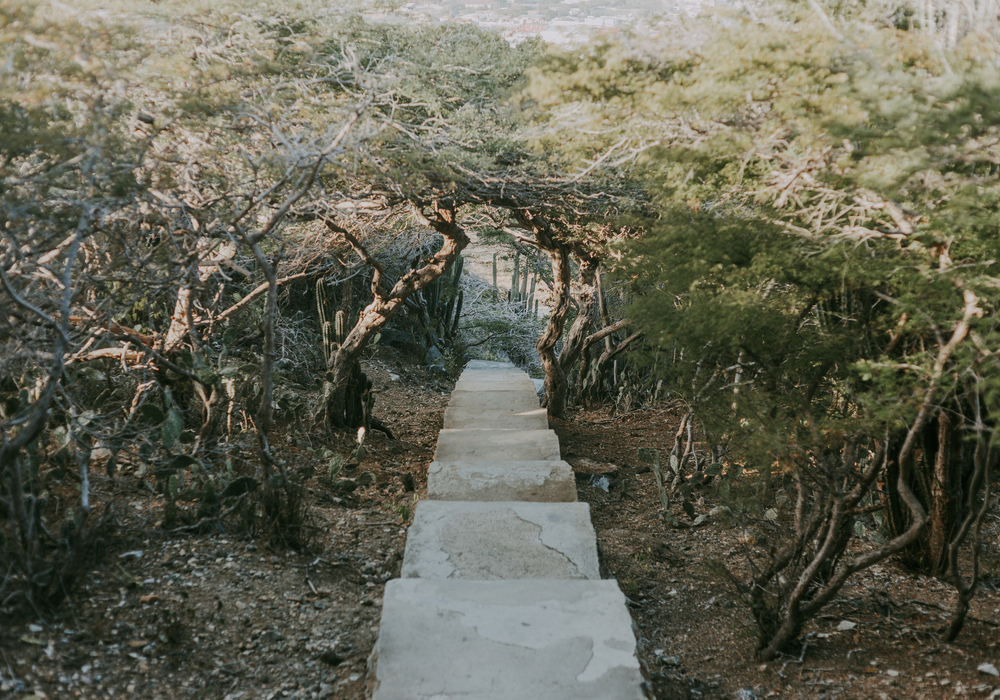 Arikok National Park
Comprising nearly 20% of Aruba's land area. Arikok National Park is a protected habitat for many wildlife species and features an incredibly varied landscape ripe for exploration. There are several marked and mapped trails for hiking. Stop at the Visitor's Center for a map of the park and to pay your entrance fee. Guided hikes with a local ranger are also available yet require reservations in advance. We recommend a hike to one of the most remotely situated beaches on the island, Moro or 'Little Aruba'. Right next to Moro, on a short 5-minute walk, lies one of Aruba's most popular attractions, the Natural Pool, a unique island experience in itself. Make sure to not swim or snorkel in open waters here. 
Another highlight of the park is the Guadirikiri and Fontein Caves; you can visit both caves during limited opening hours (usually 9 am - 3 pm); wear sturdy shoes, don't use flashlights and don't raise your voice inside the cave as this will disturb the bat population living inside the caves.