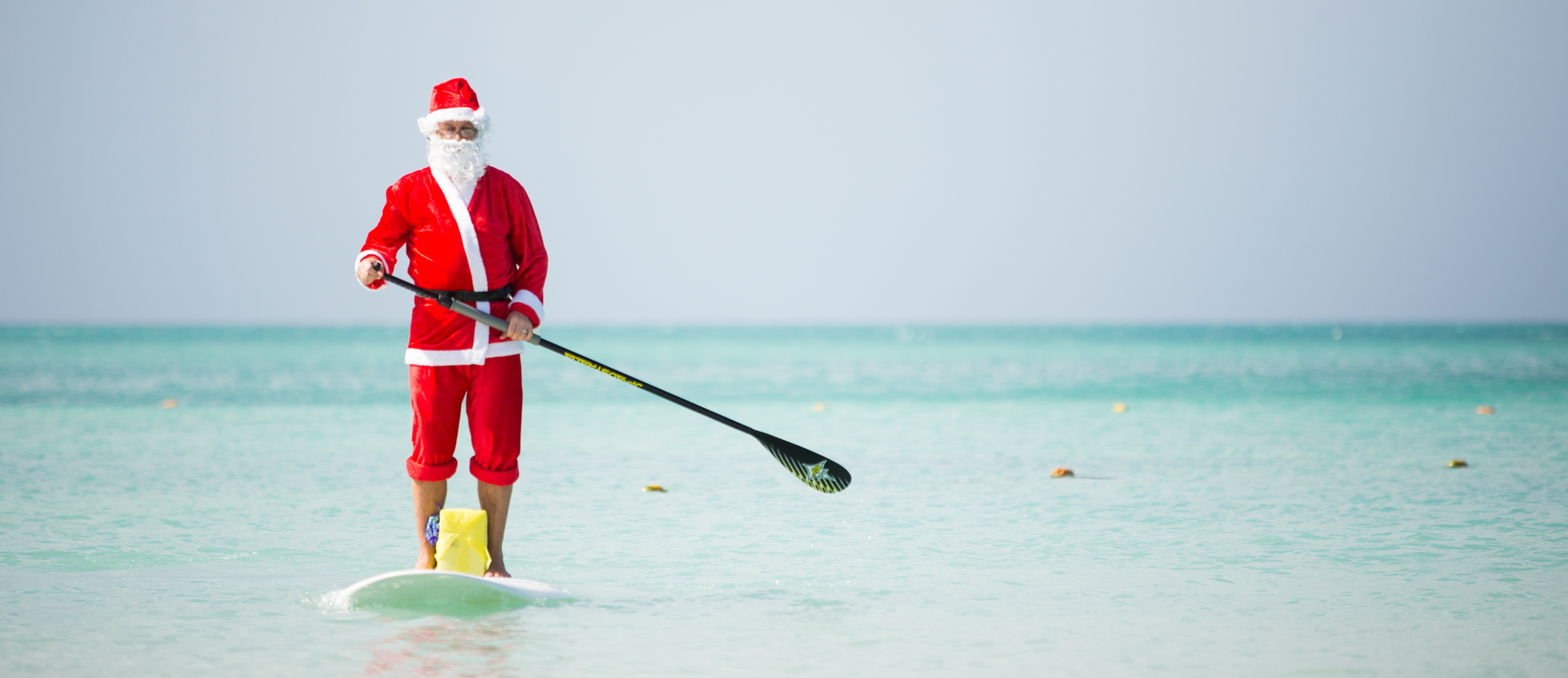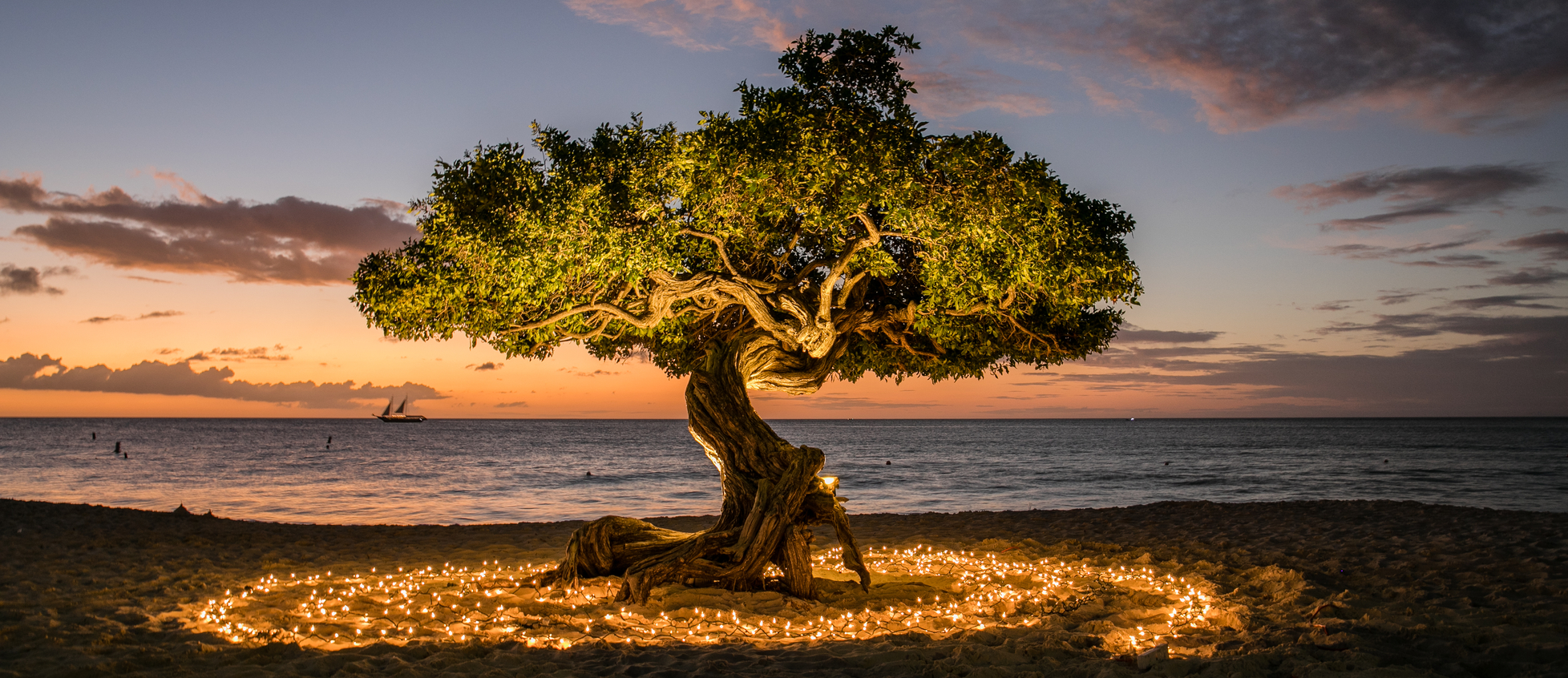 Spend an unforgettable holiday with us!
After spending your vacation in Aruba this Holiday season, the famous Christmas song by The Drifters will never have the same meaning again! Why? Most of Aruba's beaches are white, all year round and covered in powdery soft, white sands so why spend your Holidays in snow-covered surroundings and freezing temperatures if you can sit on a sun kissed, white sand beach with an ice-cold refreshment in your hand? So yes, may all your Christmases be white and spent on the beach in Aruba. It's a most magical way to spend the Holidays.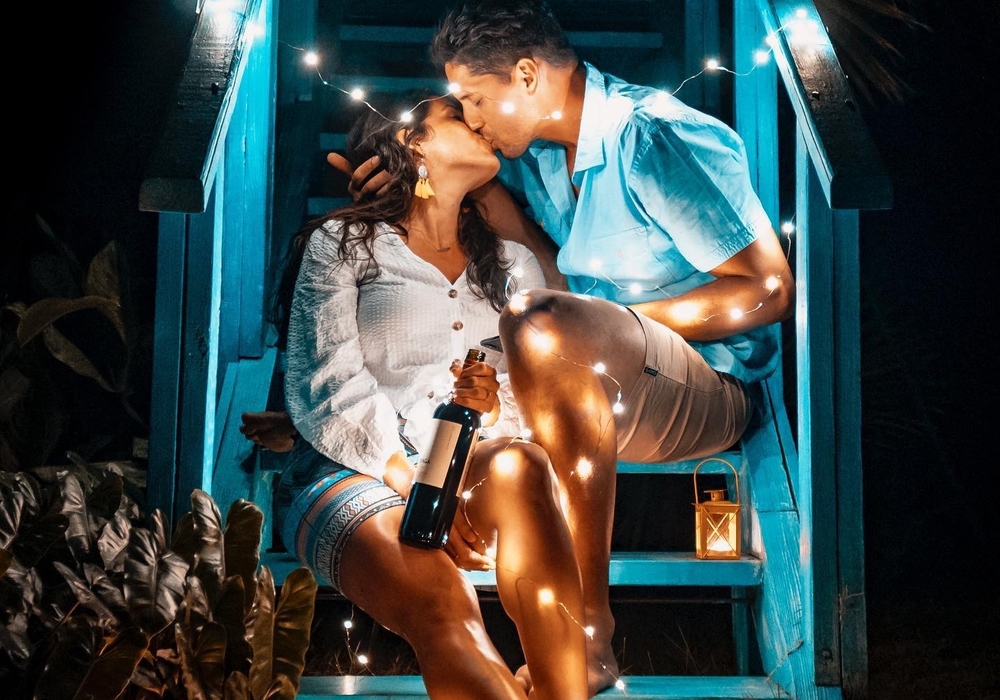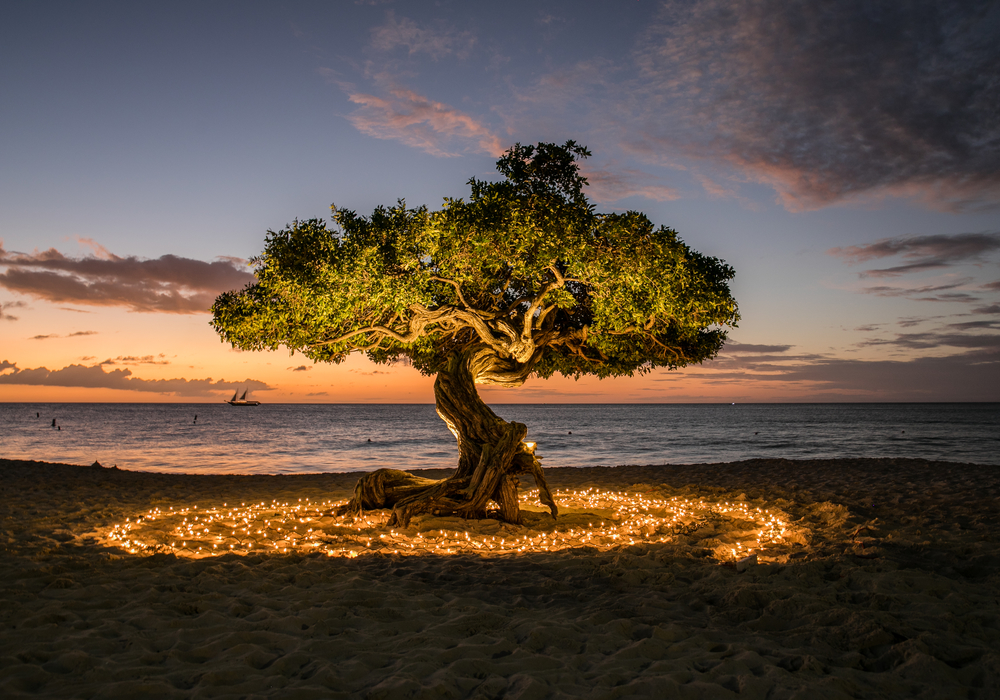 5 good reasons to spend the Holidays in Aruba at Boardwalk Boutique Hotel
December is a magical month and surely the most twinkling time of the year as the entire island is covered in Christmas lights. Make sure to plan for a nighttime tour and admire decorated roundabouts (yes, you read that correctly, it's a competition of neighborhoods), festively lit promenades and shopping malls and of course the famous 'village of lights' in Seroe Pretu on the outskirts of San Nicolas. Residents in this neighborhood build an entire village of Christmas lights often modeled after an Aruban landmark atop a small hill in Seroe Pretu. Entrance is free; a must visit with small children. 
Don't worry that you won't get an authentic sense of Christmas while spending the Holidays in the tropics, as you will literally smell the typical scent of Christmas everywhere on the island. Due to the warm temperatures in Aruba, Christmas trees release an extra strong fragrance which provides for the typical aromas on the island that are so linked to the Holidays. As a test, just pass by the Christmas tree in Boardwalk's lobby and take a deep breath, ahhhhhh.
In these unprecedented times some extra convenience and heightened level of comfort are warmly welcomed by any and all travelers. Aruba's got you covered as our small island is very well connected and receives hundreds of direct flights. Whether you from main gates in the USA, Canada or from Amsterdam, you can fly straight to Aruba, no need for layovers, additional tests, checks or forms. In addition, Aruba's Airport offers pre-clearance for travelers returning to the USA so you are all set upon departure! For flight information and schedules click here.
Aruba is blessed with a wonderful climate, ideal for a sunny and worry-free vacation. The island is located some 866 miles north of the equator and therefore receives warm weather year-round with an average temperature of 88 Fahrenheit (31 Celsius) accompanied by the cooling breeze of constant trade winds. Located outside the hurricane belt, Aruba is a safe vacation location with sunny days guaranteed, even mid-winter!
The Holiday season is synonym for cozy environs, snuggling, spending quality time with loved ones and family, and indulging in plenty of good food & drinks. Boardwalk Hotel is an intimate property, offering cozy nooks and lounge areas where you can enjoy the ultimate vacation. Private hammocks are ideal to snuggle up in while our local F&B partner Eduardo's along with our concierge team take care of all your wishes and needs.
What are you waiting for? The One happy island, and the team at Boardwalk Boutique Hotel Aruba awaits and will warmly welcome you this Holiday season! Check our availability here.