Job Opening: Social Media Content Creator
Apply for our month long residency program!
We are happy to announce the re-opening of our Social Media Content Creator residency program for 2023!!
This opportunity offers a unique chance for a passionate creator to stay at our boutique hotel for a month-long residency, with airfare, a rental car, and spending money included!
Following the tremendous success of last year's residency with Tess Gerdemann, a.k.a travelingxelmundo, we are once again looking for a talented creative to showcase the barefoot luxury experiences at the hotel and off-the-beaten-path adventurous in Aruba. The selected candidate will be emersed in all available amenities, including the various hotel room "casitas" featuring spacious patios equipped with a barbecue and hammock, the white sandy Palm Beach area dedicated to the hotel, two pools, a treatment room and even get a taste of the hotel's brand new on-site restaurant "The Coco Café"
Last year's resident: Tess Gerdemann
"Boardwalk was my home away from home for over a month where I really felt like a local grilling fish on the bbq on my patio, hanging out in my hammock while reading a good book or doing yoga and listening to the birds," Says Tess who tells the story of her summer residency at Boardwalk in this aftermovie.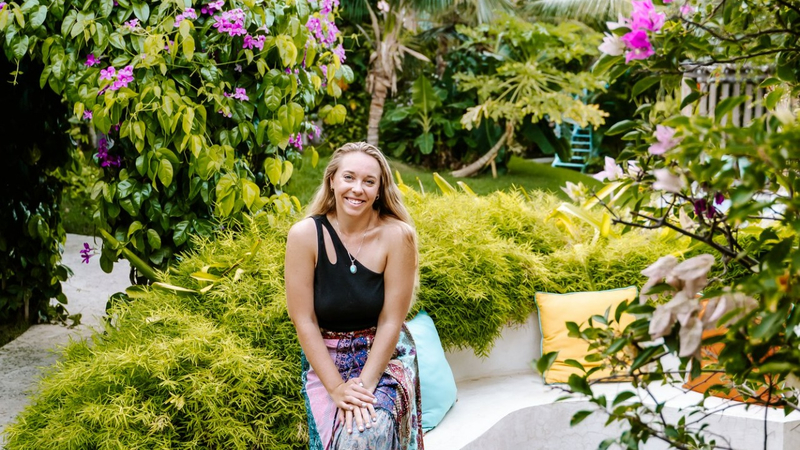 Perks & Deliverables
You are an experienced professional who is passionate about content creation and are able to work in Aruba for a minimum of one month.
We are Boardwalk Boutique Hotel Aruba, a locally owned and family-run property boosting 46 Caribbean-style casitas on a historic coco plantation.
What you get:
One-month residency at an authentic Caribbean boutique hotel
Airplane ticket to One Happy Island Aruba
Rental car to explore Aruba's hidden gems
Pocket money for your island expenses
One Happy Workation visa: play and stay on the island 
Workation desk on the beach, when desired
What we get:
High quality content of Boardwalk Boutique Hotel Aruba.
High quality content of Aruba and everything it has to offer
When: The application period is open until June 30, 2023. The selection announcement will be made on August 7th. The chosen candidate will be asked to commence the residency after the summer.
Gotten excited?! Fill out the form below to enter your application!
Get inspired! This is the type of content we are looking for our resident to create:
Special thanks to the creators of the content on this page:
@travelingxelmundo
@boyanoo
@lindawit_
@bukshots
@thenomadicpeople
@rachelnthecityy
@m_verhoeven
@wolffken