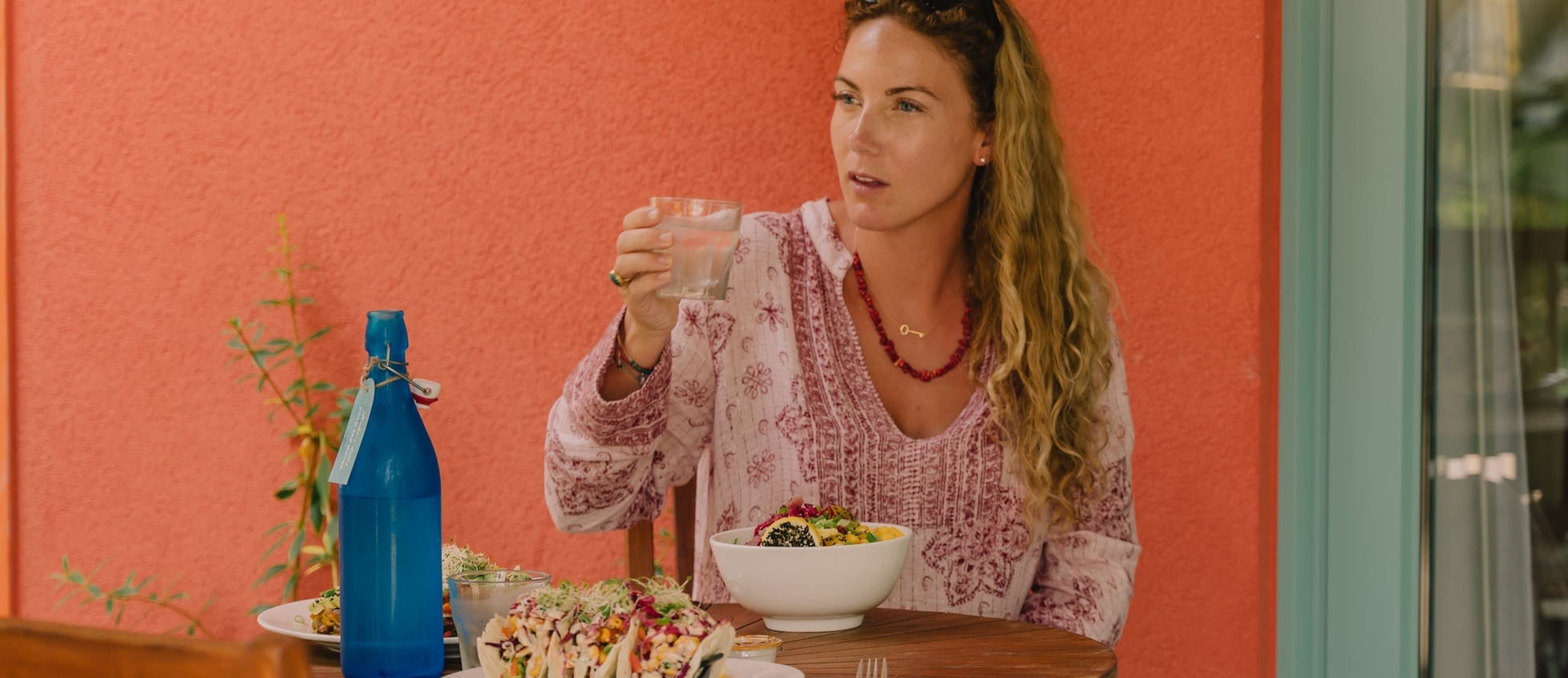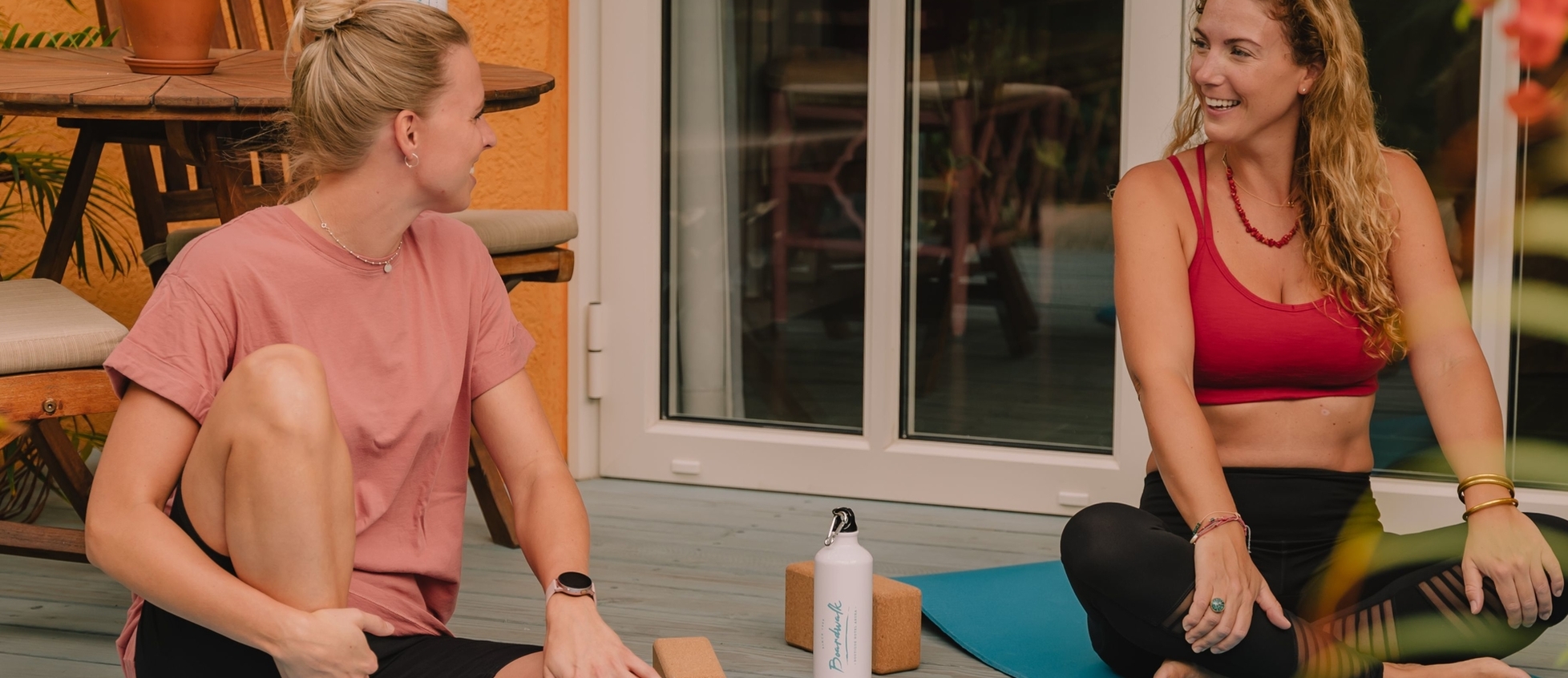 4 Ways to add wellness, wellbeing and mindfulness to your stay
1. Enjoy your selfcare-time
Take in plenty of vitamin "Sea" and D under the soothing shade of a private beach hut (palapa) on our dedicated beach area, retire poolside with a good book in an overwater hammock, and give your mind and body a full reset.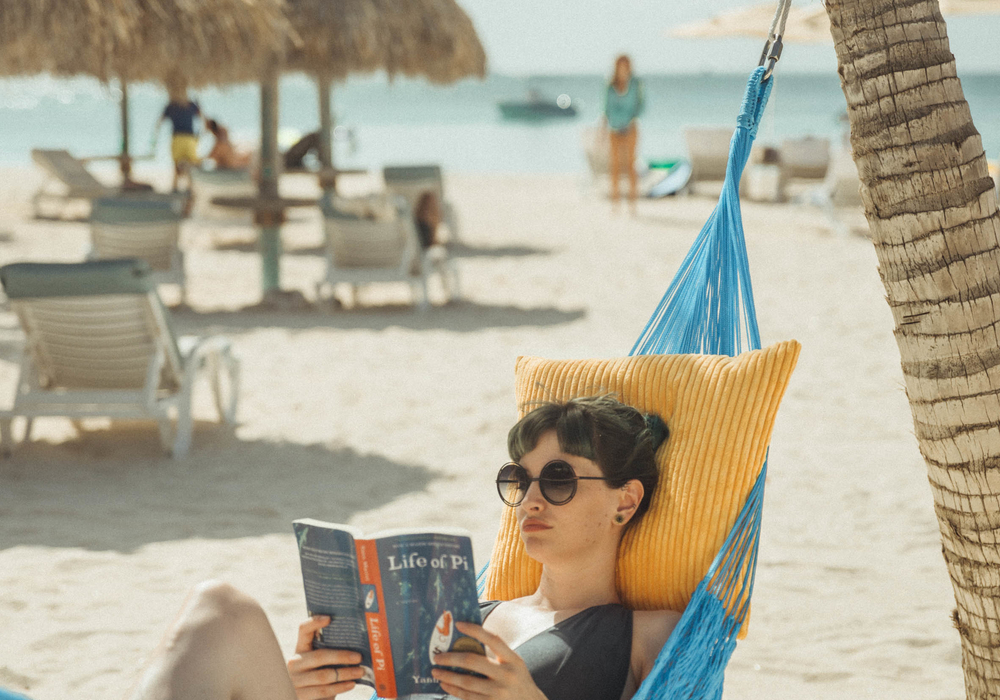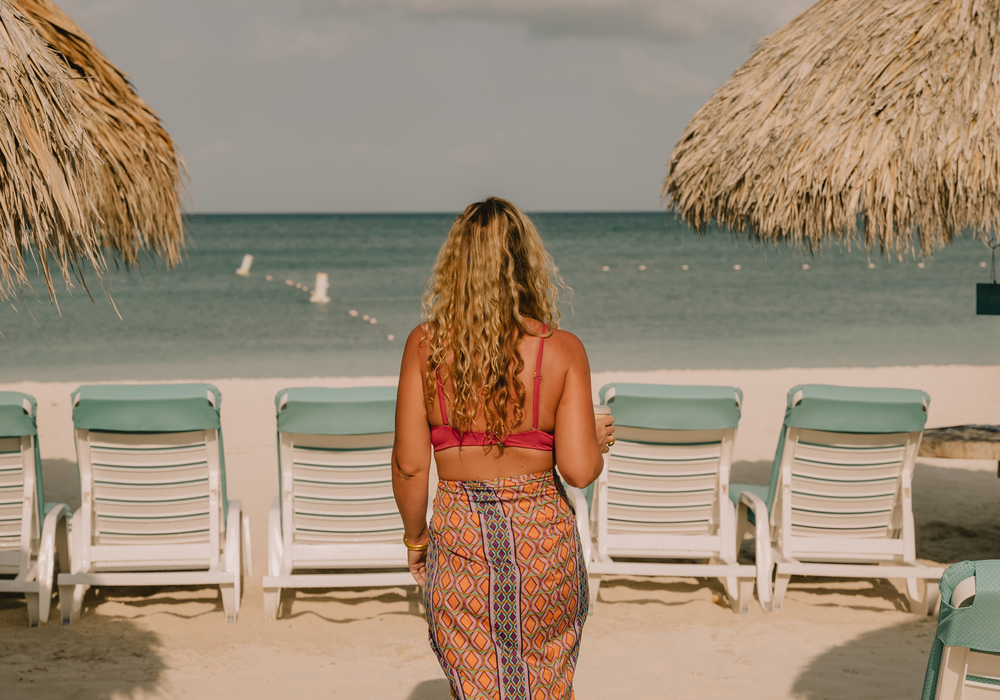 2. Enjoy your body
There are so many options to be fit and physical during your stay. Outdoors the beach with an array of watersports, from kite surfing to SUP yoga, awaits. You can rent a bike and explore the untouched, more rugged backlands of Aruba's north shore on a mere 10 minutes from the hotel. Excellent for hiking too. And a paved boardwalk (what's in a name) right in front of our hotel connects the Palm Beach high rise hotels to the popular local beaches of Malmok, Boca Catalina and Arashi. The entire oceanfront boardwalk offers sweeping views as you walk, run, bike, skate or practice any other workout.
A fully air-conditioned fitness room is located on property for hotel guests to use, on the ground floor of the Palapa Lodge building. Guests are free to use the exercise equipment, weights and can book this space for indoor, air-conditioned excersize and yoga sessions. The fitness room can be booked in advance, making sure all safety & health precautions are met and properly cleaned and ventilated in between workout sessions. An outdoor yoga deck complements this fitness room. Yoga can also be practiced in the privacy of your own patio; private yoga classes from a local yoga professional are available on request and can be booked through our concierge.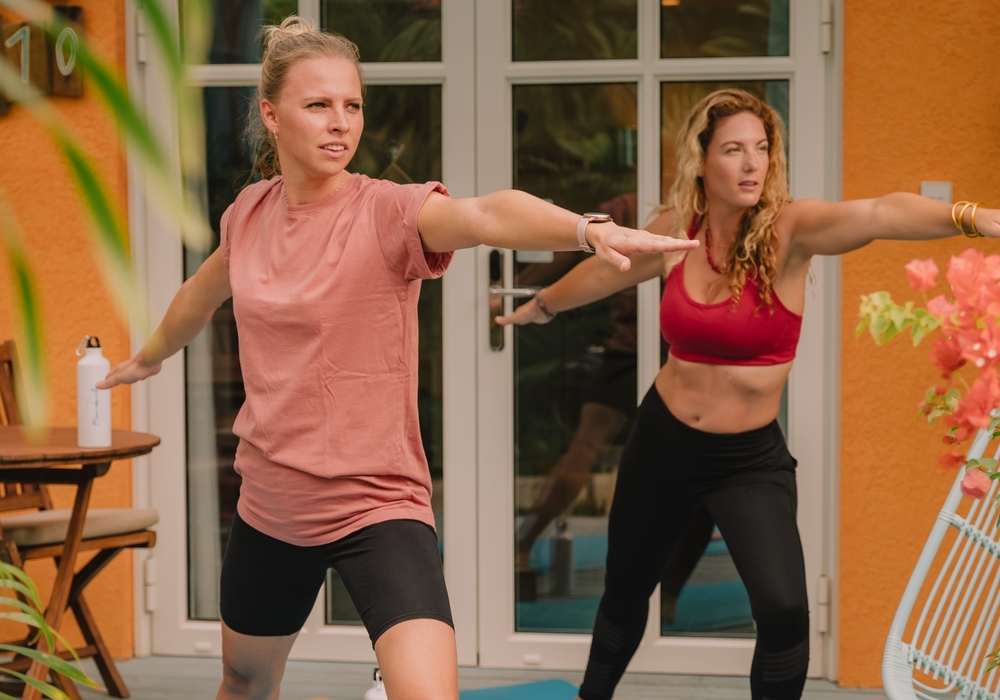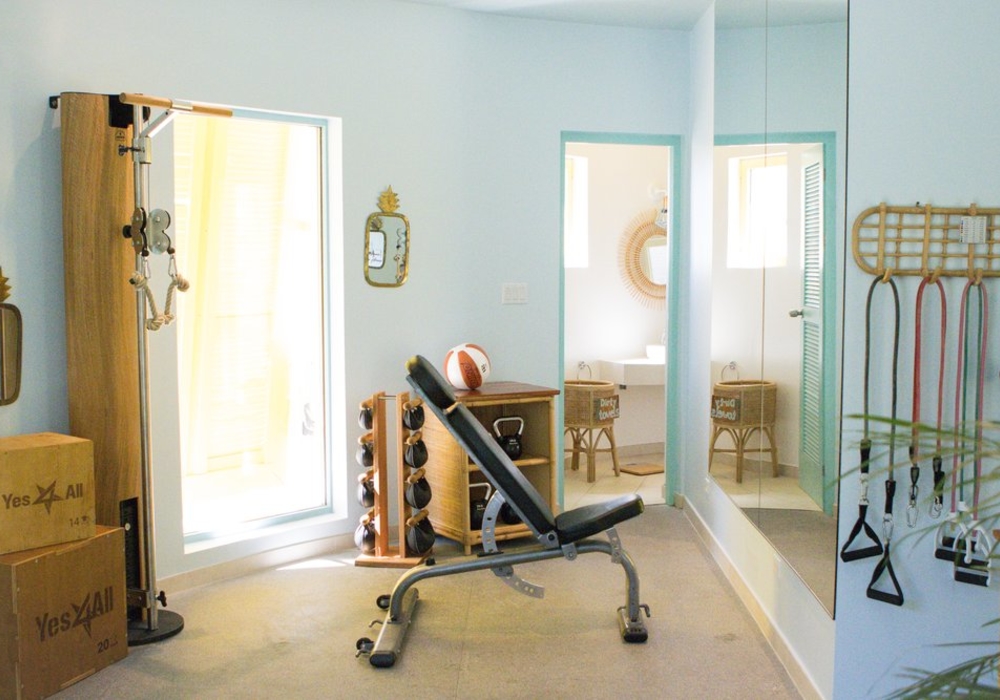 3. Enjoy your meal
Feeling good, healthy and satisfied is connected to a combination of a rested mind, a good nights' sleep, physical exercise, and a balanced intake of healthy food and drinks. At Boardwalk we offer just that. Our local partner, Eduardo's Beach Shack, offers an array of flavorful, fresh and even vegan offerings including acai bowls, fresh pressed juices, smoothies (the best in Aruba, that's not us bragging, it's actually their claim to fame) and tons of healthy breakfast options in tropical presentations for a colorful start to your next vacation day in Aruba. You can easily order a healthy breakfast, lunch, or mid-day snack, delivered at your casita with a big smile, or pick up a grab-and-go order at our poolside facility or Lobby.
Those in favor of their own food preparations can use their own cooking facilities at each casita. You can now also have your groceries delivered to your doorstep, just ask our Front Desk for details.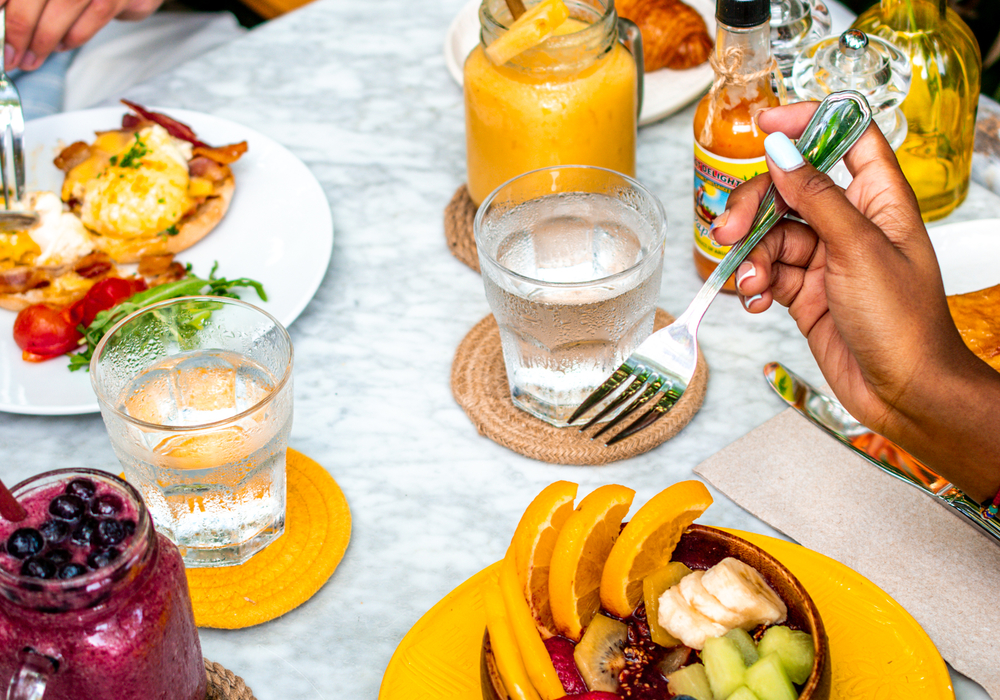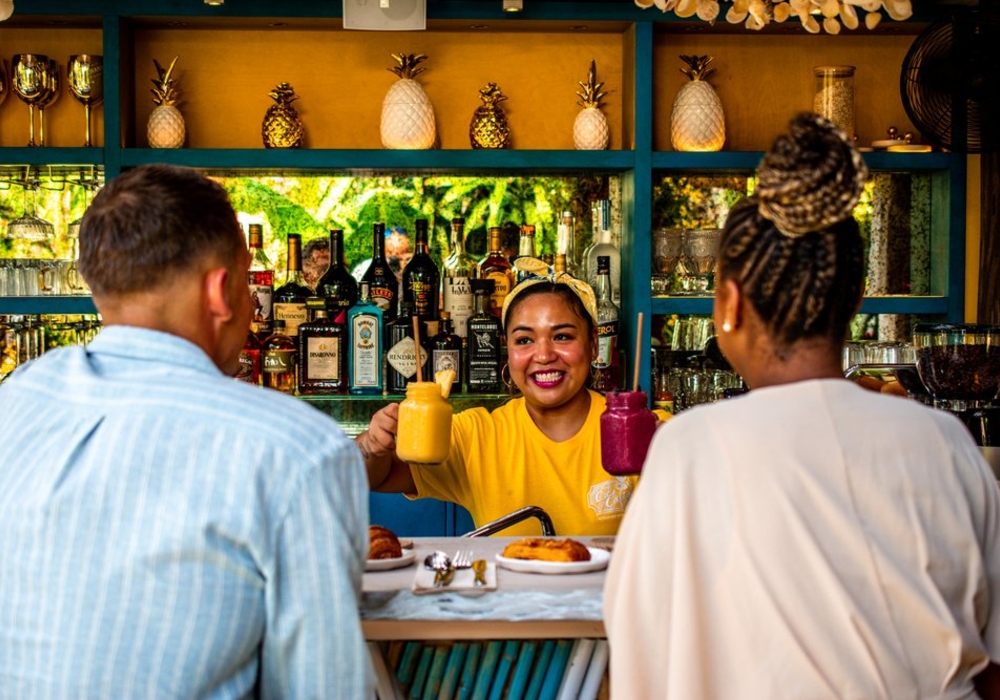 4. Enjoy a mind (re)set
Take advantage of the lush gardens, open spaces and fresh breeze passing through your casita, your private patio with swaying hammock and even through your mind. Our tranquil oasis offers your mind to go from 100 miles an hour to a soothing island pace that truly clears your mind. Various private seating areas on property invite you to just sit, relax, take in the warm sunrays and a breath of fresh air, palms swaying gently overhead.  Your Caribbean casita is equipped with a secluded patio, your own hammock and -if you're lucky- your own private plunge pool, surrounded by the most tropical greenery imaginable. Don't say we didn't warn you as you might never want to leave…