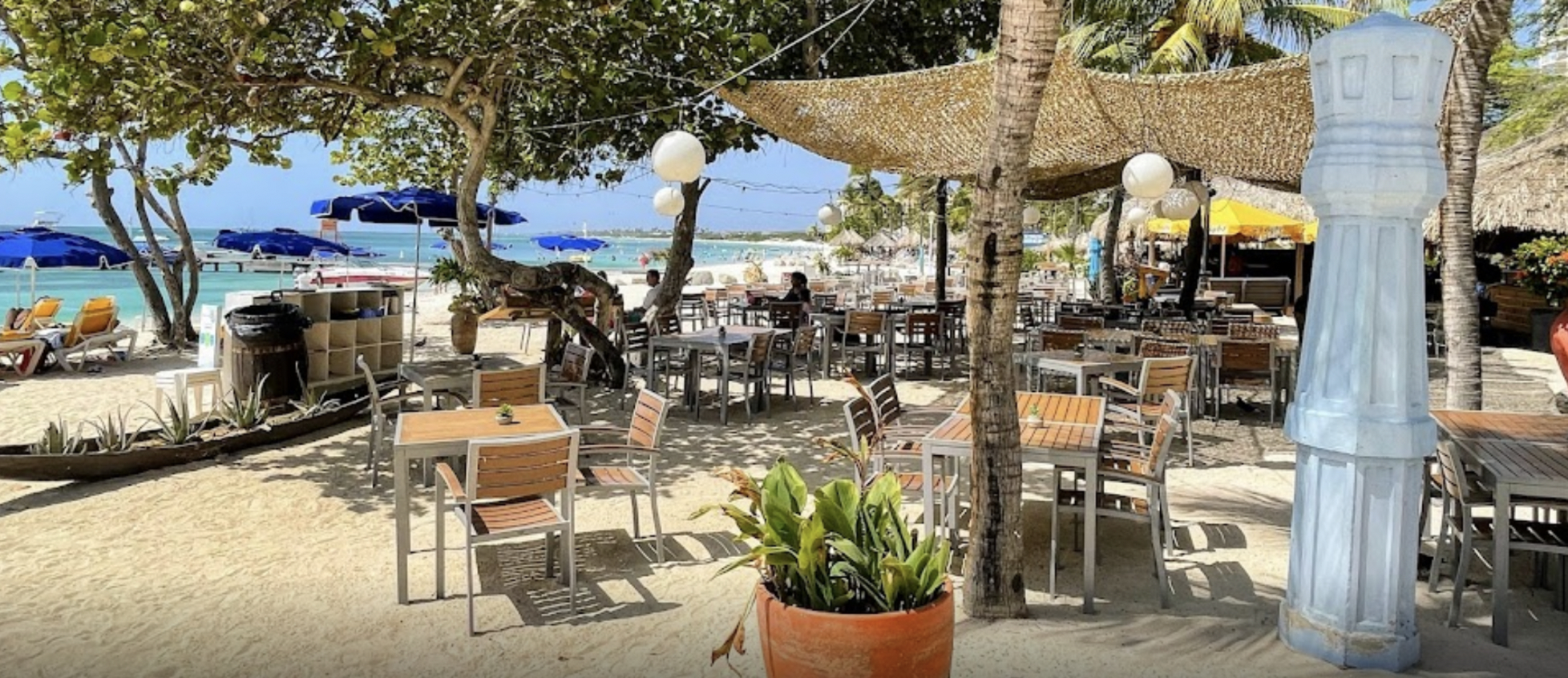 Barefoot by the Beach Dining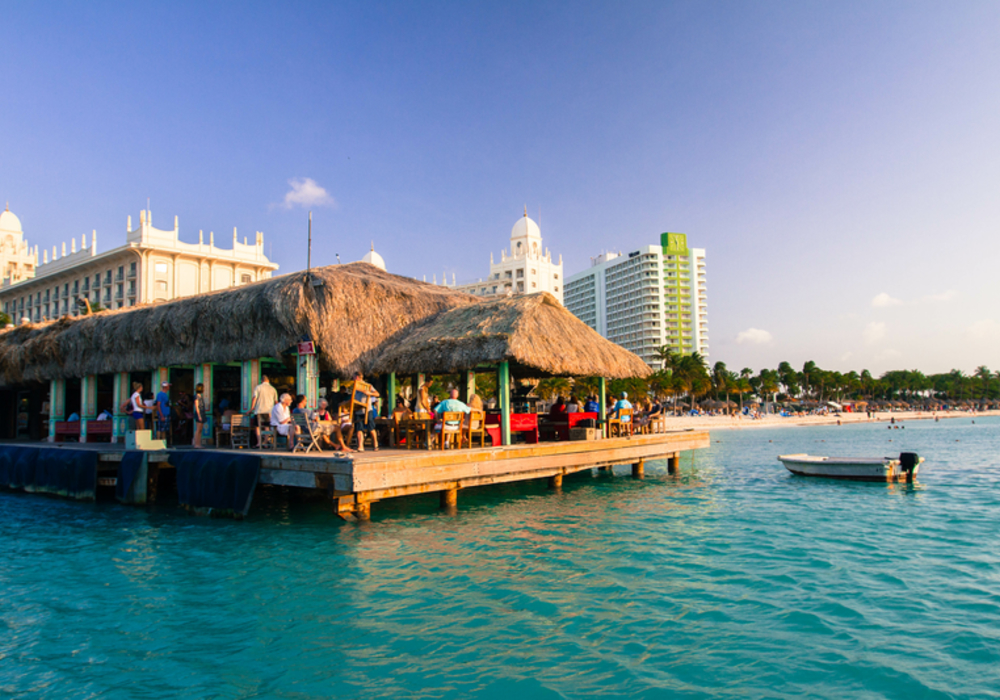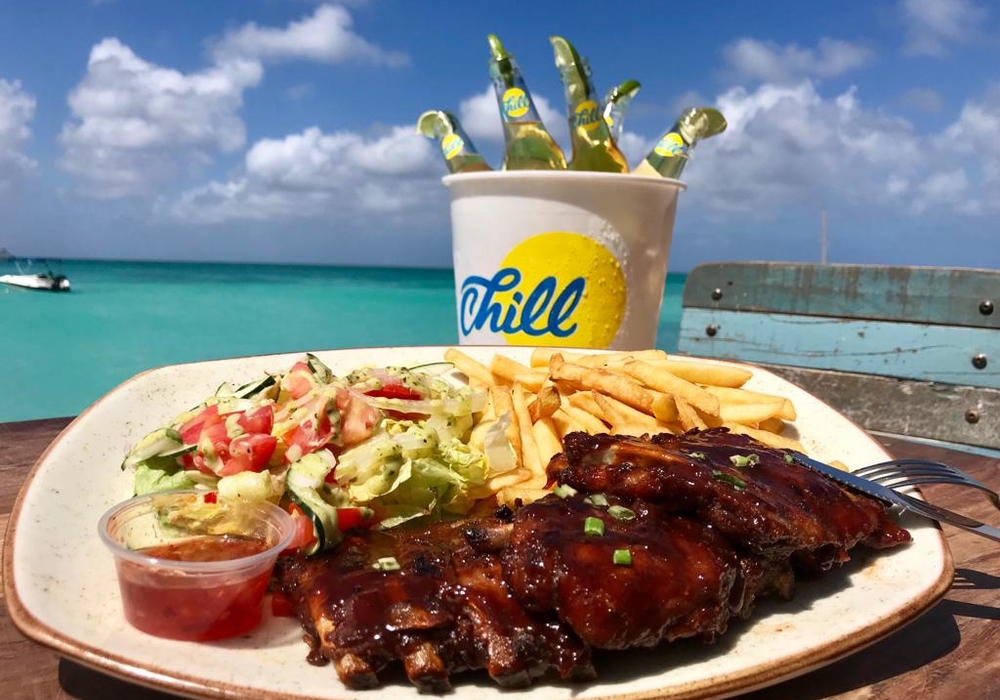 Bugaloe Beach Bar, drinks and snacks (In between Riu Palace & Hilton Hotel)
Bugaloe Beach Bar is located right on the water of Palm Beach and is the number one spot for fun, pleasure and entertainment! Bugaloe Beach Bar is host to some of the best live bands on the island, with breathtaking sunsets as the perfect backdrop!
Caribbean casual * drinks, lunch & dinner * 25-minute walk, 5-minute drive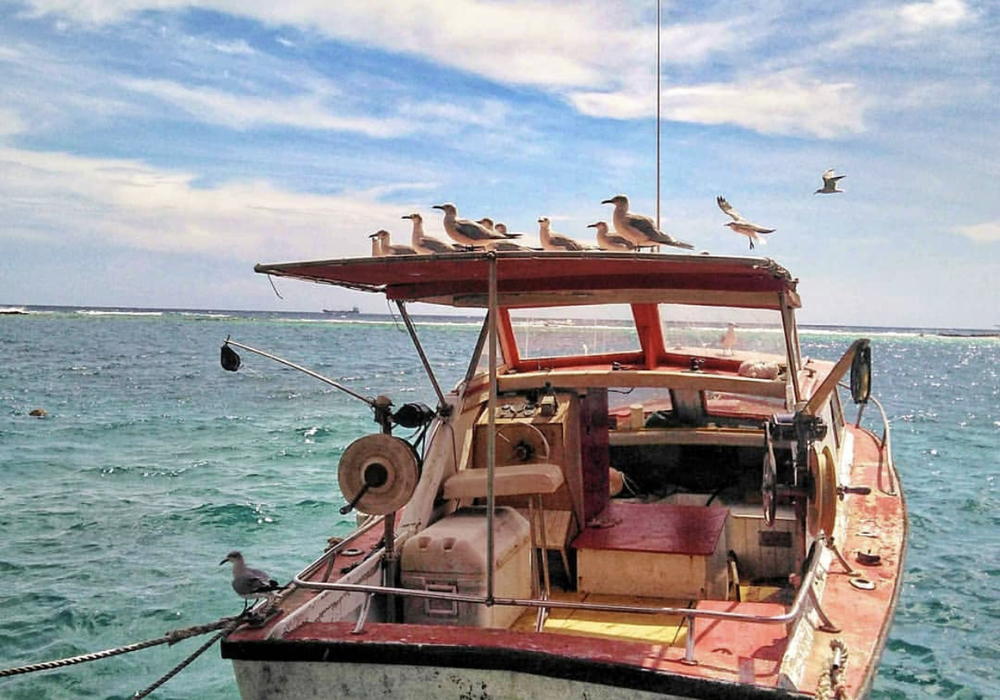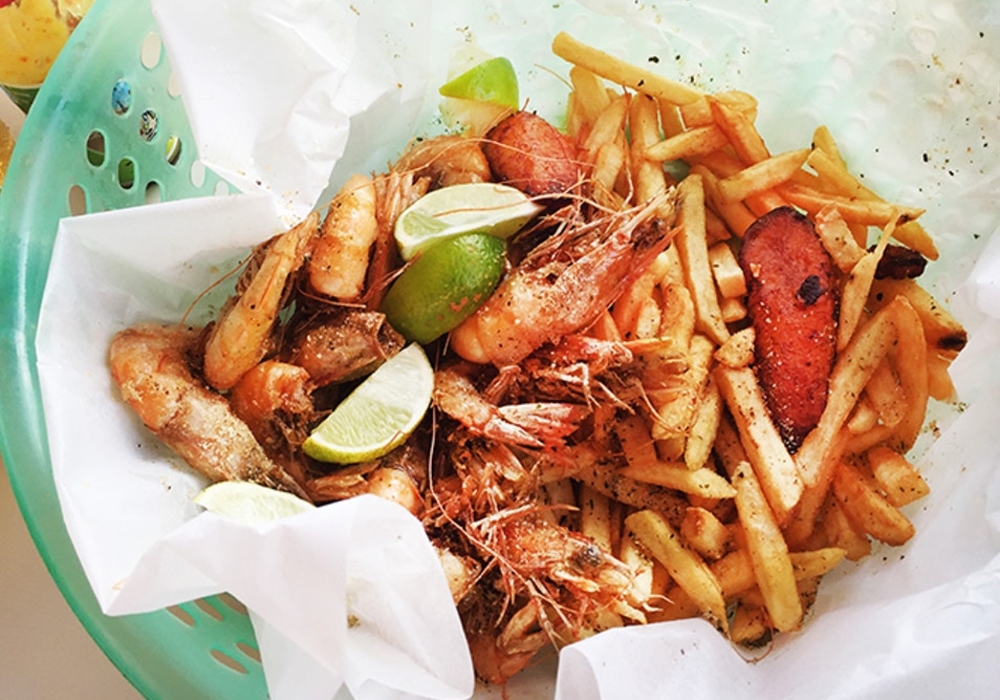 Zeerover, local fish hangout (Savaneta)
Located in the sleepy fishing town of Savaneta, Zeerovers is a fisherman's wharf‑cum‑roadhouse promising a heavy dose of local flavor. 
A counter near the entrance sells fresh‑caught fish to go at local prices. Patrons can also have the fish prepared on the premises and then enjoy it on the waterside deck among the seasoned locals playing dominoes and discussing the latest town news over a few ice‑cold Balashis. 
Caribbean casual * drinks, lunch & dinner * 25-minute drive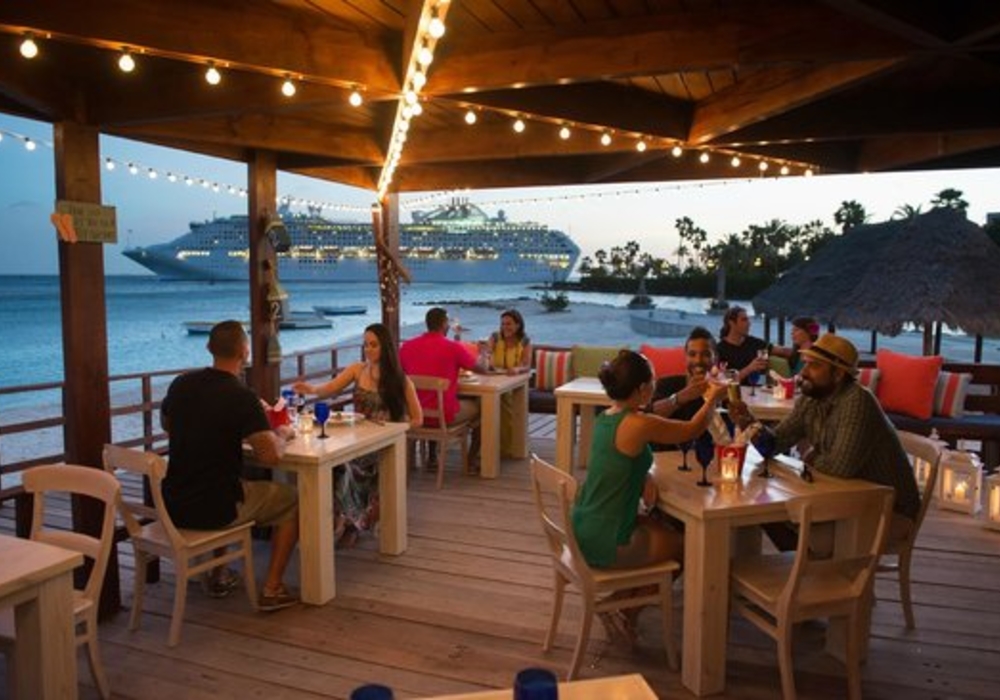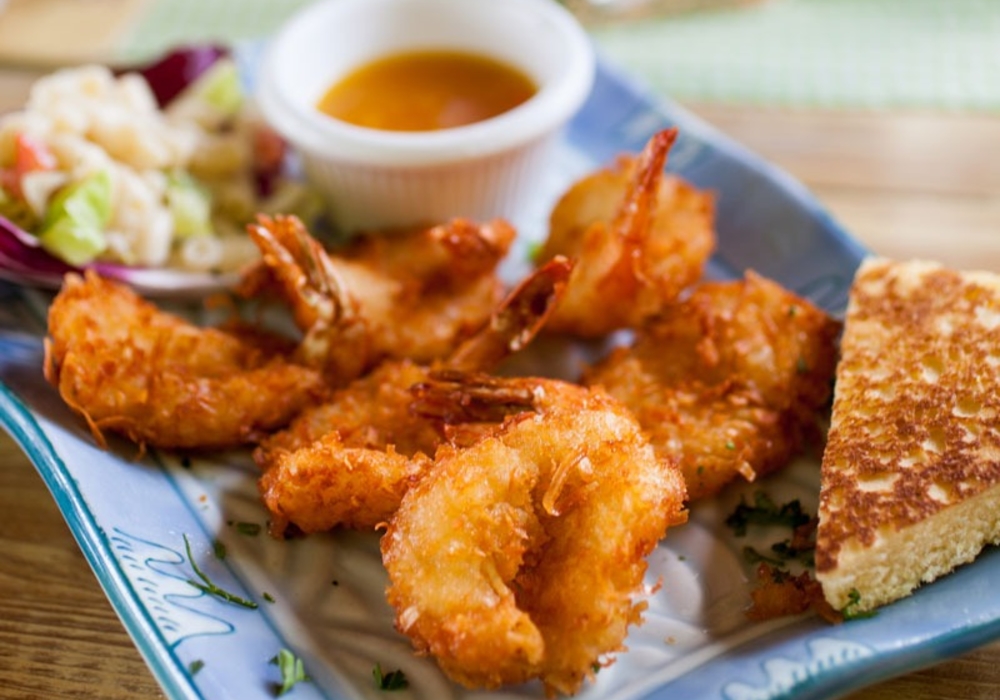 Westdeck, Caribbean cuisine (Oranjestad)
The West Deck is located on the brand new Linear Park of Aruba at the Governors Bay on the beach. The restaurant is set on a large wooden deck over the white sandy beach and right by the water's edge. All the tables have spectacular ocean views, view of the landing planes and a full up-close view of the cruise ships departing our island during cruise ship season.
Caribbean casual * drinks, lunch & dinner * 15-minute drive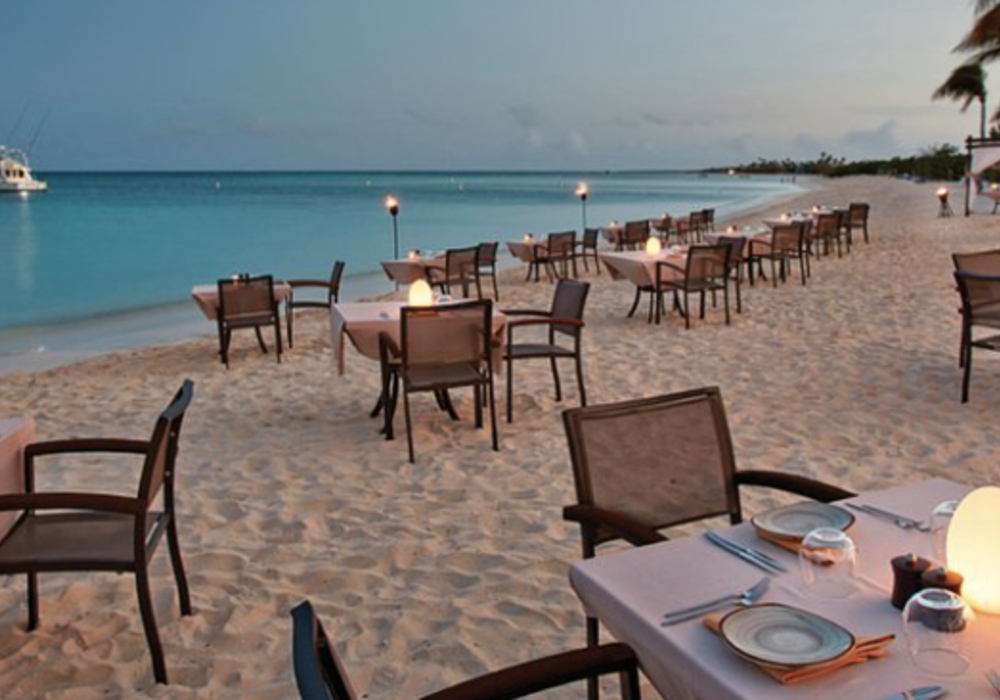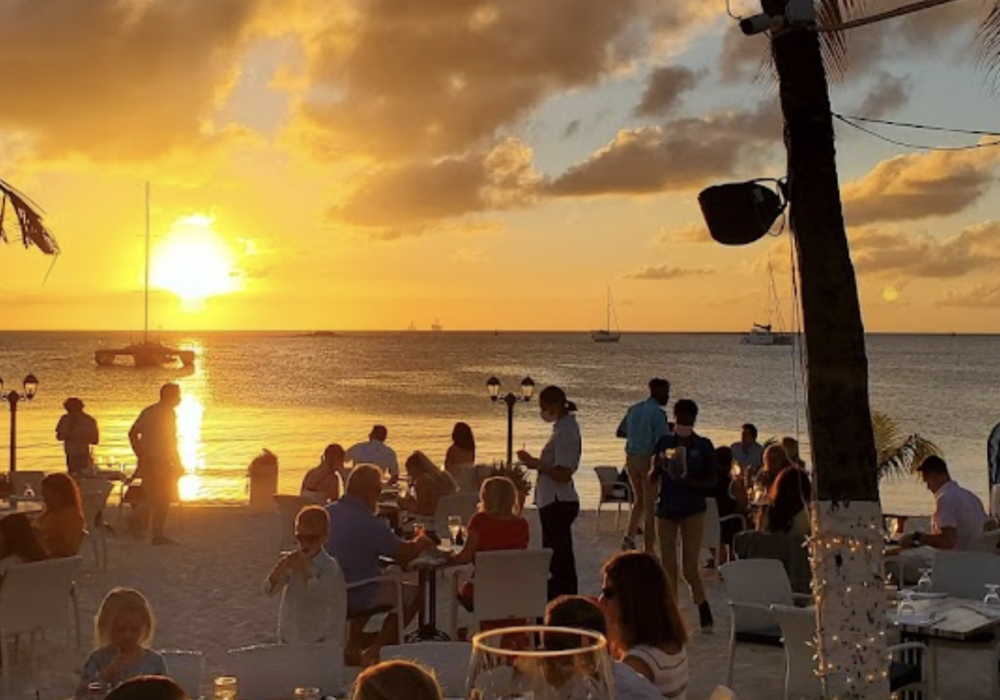 Barefoot (Oranjestad, Aruba)
There are plenty of options to choose from in Aruba to have a toe-in-sand, ocean-front dining experience, yet our favorite is Barefoot. 
Guests staying at Boardwalk on a Romance Package can choose to have dinner at this fabulous location. 
Insider tip: this is an excellent spot to enjoy the sunset; make sure you make reservations on time.
Caribbean elegant * Dinner * Ideal for romance * 15 min drive * Reservations recommended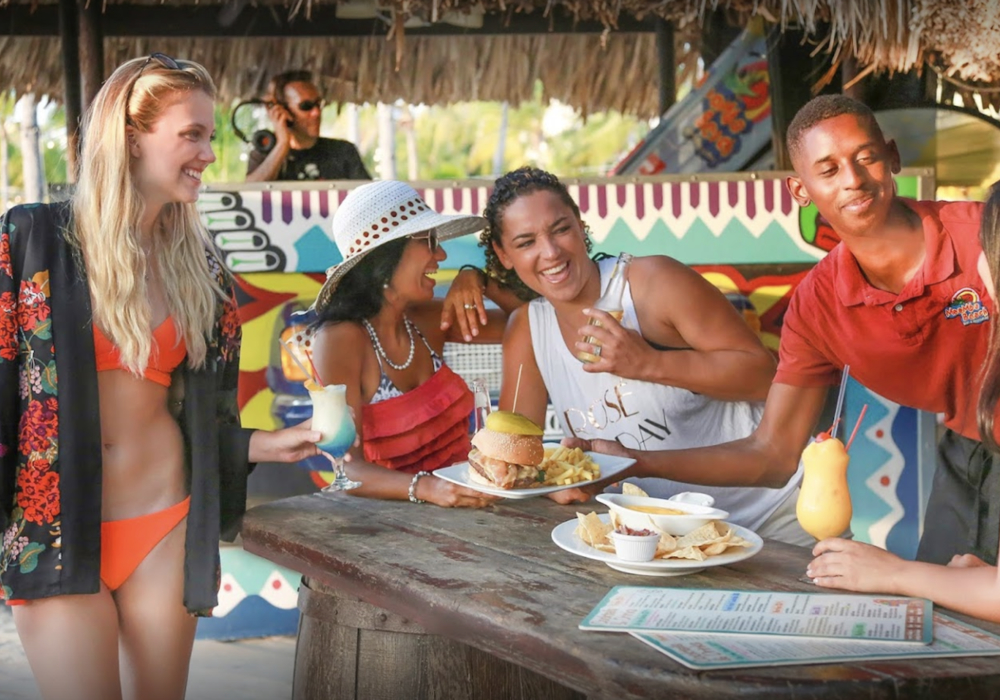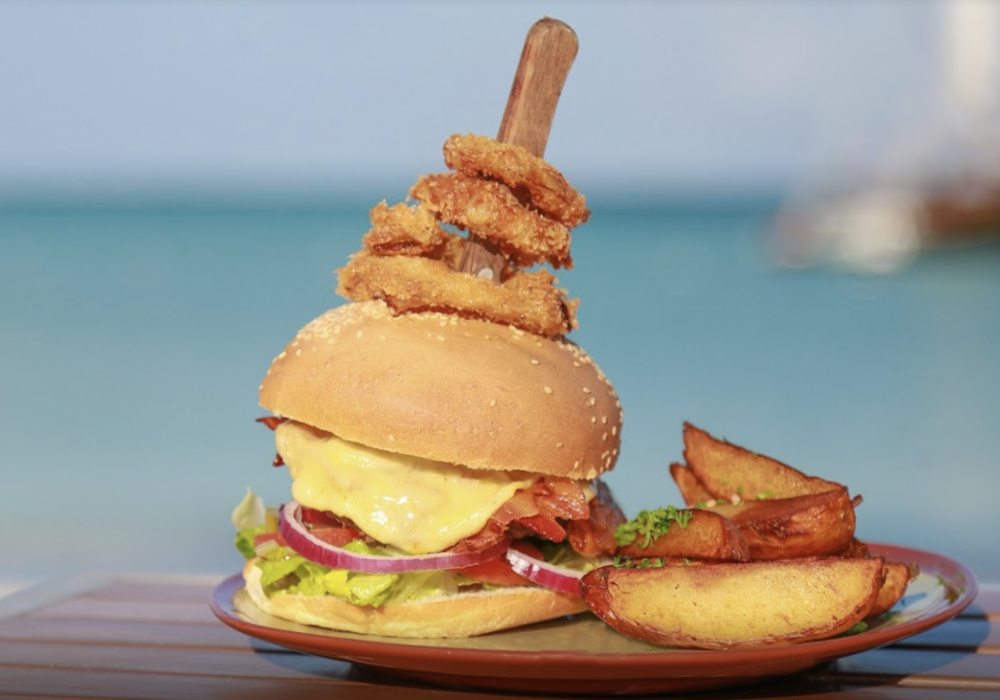 Moomba Beach (Noord)
Moomba Beach is a restaurant with two bars. Located on the beach between the Marriott and the Holiday Inn. The large outdoor bar features live music and DJs. The small bar is situated next to the restaurant, all perfectly located on the beach for having great cocktails or other drinks. 
An open-air seaside restaurant has countless breakfast, lunch, and dinner options, with a wonderful ocean view as your backdrop. 
Fun breakfast-lunch-dinner * Walking distance 10 mins * 4 min drive  *Dinner after dinner * Reservation recommended for restaurant area