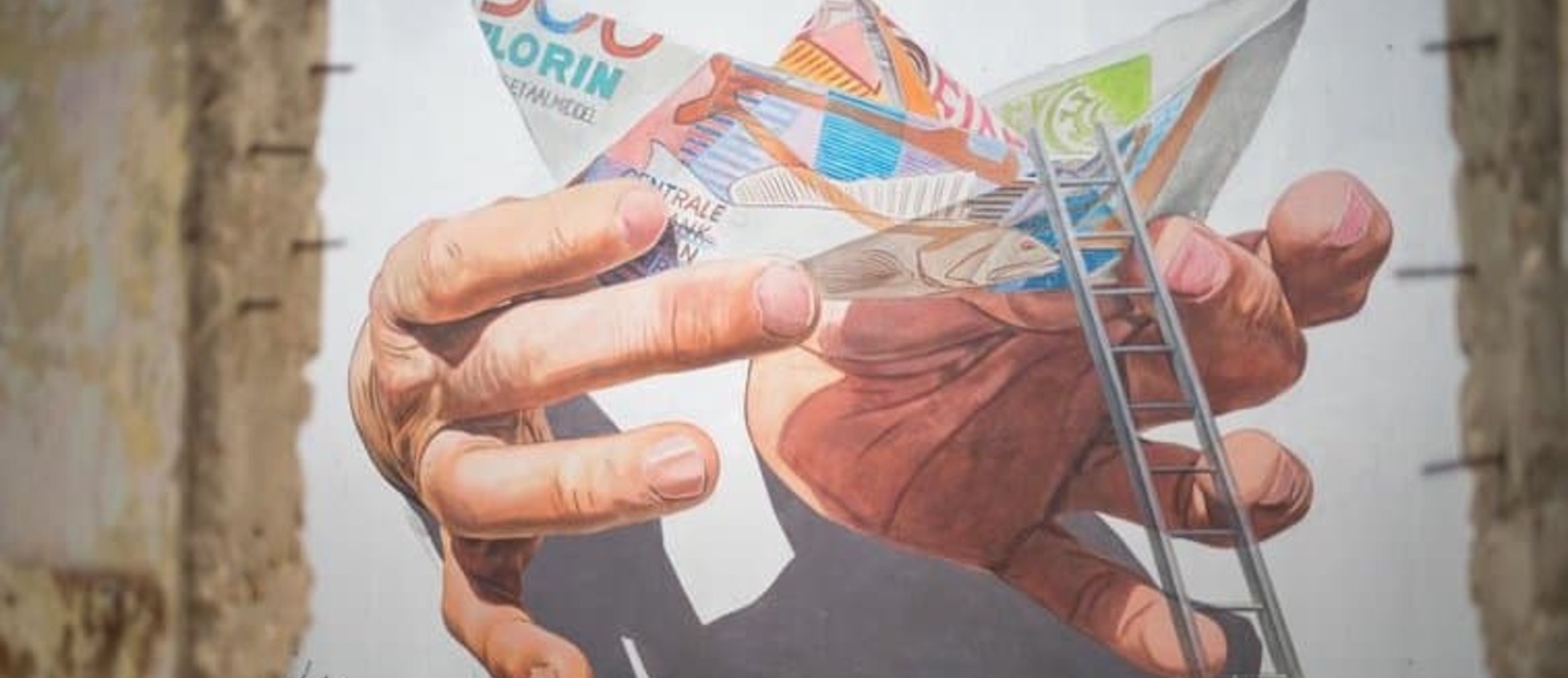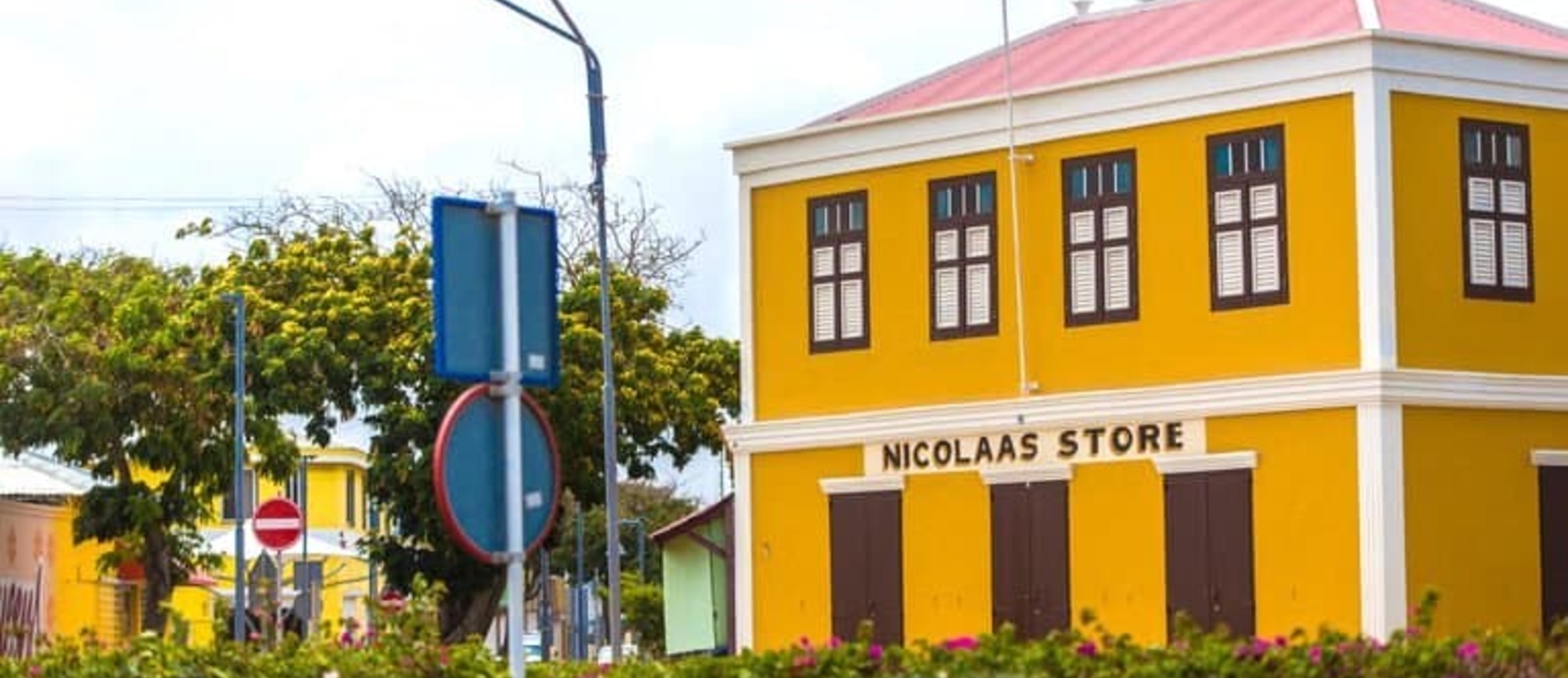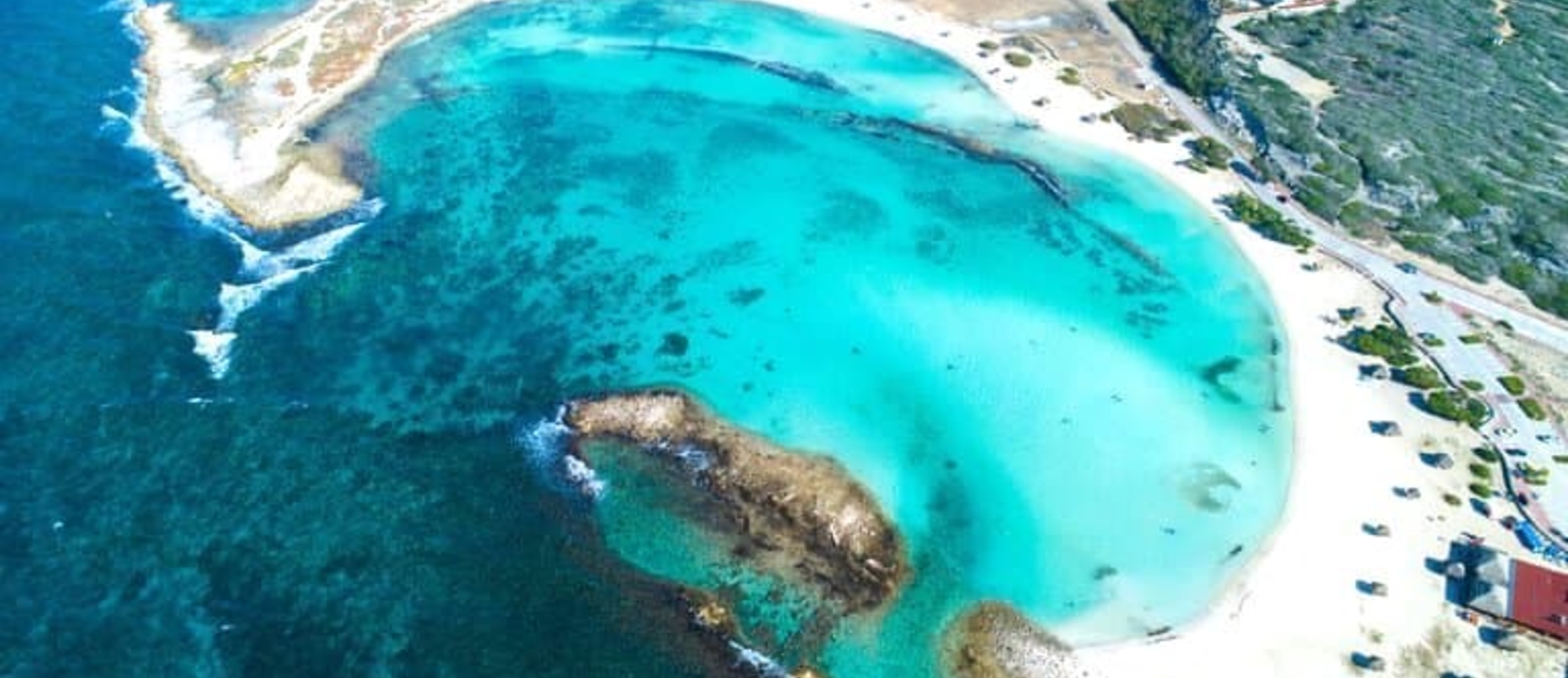 Connecting with Colorful San Nicolas
Boardwalk's local tips for a city visit
Most of our guests prefer visiting Aruba's beaches, the natural park, some shopping in Palm Beach and Oranjestad and venture out at night to close by restaurants and bars. At Boardwalk we will do our utmost to share the best insider tips and local addresses to discover on your vacation in Aruba, based on your interests and wishes. For those who are interested to fully connect with the locals, have an authentic meal, experience the deeper Caribbean DNA of the island and admire colorful art in all shapes and forms, San Nicolas comes highly recommended as a place to visit.
Today Aruba's second largest city, San Nicolas served as the islands economic beating heart and main city up until the mid-eighties. The 'sunrise city' was -back then- home to the world's largest oil refinery complete with (international) schools, a hospital, a compound for US refinery staff and attracting an array of workers from all surrounding Caribbean islands. With this heritage in mind, you will understand why a Caribbean English is still spoken in this city today, its authenticity with colorful, often make-shift houses in The Village and a strong influence in the local food offered in this southern part of the island.
After the refinery closed in the mid-eighties and the tourism industry developed in the northern part of the island, San Nicolas transformed into a sleepy town with not too much activity happening except for Aruba's annual carnival celebrations (which find their origin in San Nicolas). Some favorite beaches such as Baby Beach and the local watering-hole-turned-highly-instagrammable-attraction, Aruba's famous Charlie's Bar make it worth the trip for visitors to stop in San Nicolas, yet there is so much more to see and discover there.
Together with Kervens, who has lived on our happy island all his life, we have made a special San Nicolas guide. Kervens works at Eduardo's Beach Shack and provides Boardwalk guests with their breakfast from the take-away window on property. Read on and find out more from our local expert on his favorite must-see locations in San Nicolas!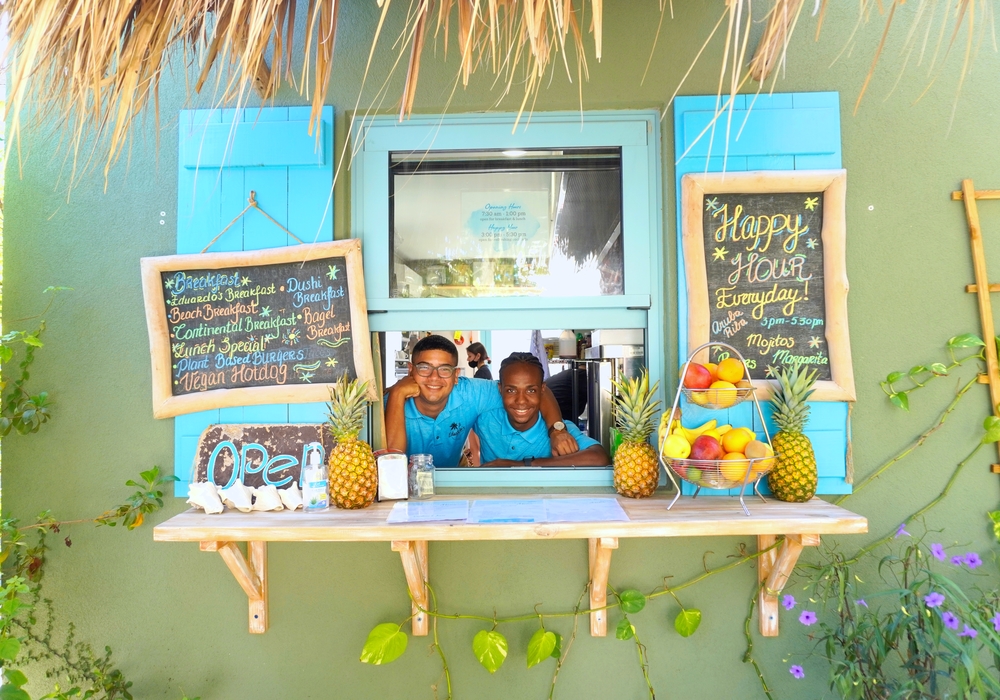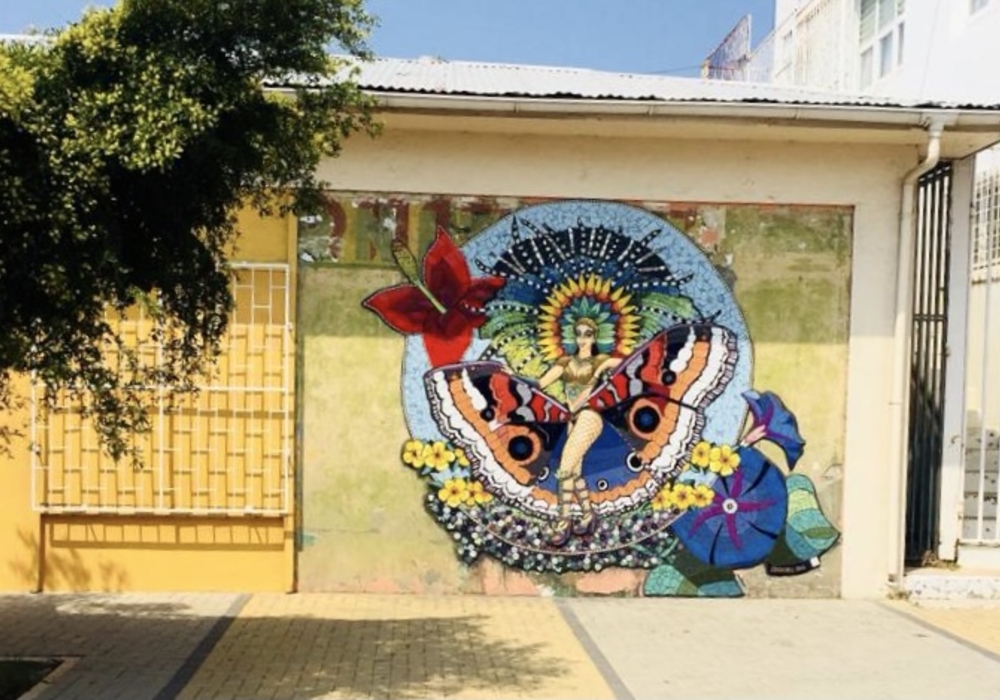 Aruba local guide – Top Ten Favorite Places in San Nicolas
Here's my San Nicolas Guide with some of the best things to see and do in Aruba's second largest city and the best addresses for a quick bite and restaurants in San Nicolas to experience the local cuisine:
O'Niel Caribbean Kitchen 
This restaurant combines the local and Caribbean/Jamaican kitchen and offers a unique menu offering mouthwatering dishes with lamb, ribs and jerk chicken, the latter dish being Kervens personal favorite.
O'Niel's has become a destination by itself in San Nicolas, with people all over the island coming to dine here. Portion sizes are generous, prices extremely decent. The restaurant is full of antique furniture which in combination with the music played and mixed patronage gives it a real Caribbean local vibe according to Kervens.
Kulture Café
Kulture Café is located inside the monumental, bright-yellow Nicolaas Store building (built around 1940) along with its cultural neighbor The Community Museum. Young local couple Nichols and Kedesha run the cafe. The menu offers a wide variety of breakfast options, sandwiches and wraps.
The family friendly restaurant offers vegetarian options as well. During the day, tourists and local families enjoy their lunch or coffee at the Kulture Café while at night the restaurant offers live music and hearty meals, set in an intimate space mimicking a Caribbean living room. Tip: watch the unique tile flooring inside and make sure to have a look at the many murals in the direct surroundings of this restaurant.
Rum Reef
Once a modest eatery offering some drinks and bites to hungry divers, Rum Reef expanded into a full restaurant with spectacular views. Rum Reef is the only bar and grill with an infinity pool offering sweeping views of the Baby Beach bay.
Rum Reef beach bar and grill is open to serve you breakfast, lunch and hand mixed cocktails from 10:30 am till 5:00 pm.
According to our local expert Kervens Rum Reef is the place to be for cocktails at Baby Beach. They have 18 delicious cocktails on their menu to choose from and Kervens recommendation is their Lychee Martini.
Charlie's Bar
Probably Aruba's most colorful and historic watering hole, Charlie's Bar is an island institution since 1941. The bar offers great food with a unique atmosphere and is decorated with international memorabilia, a collection that spans over eight decades and covers the walls from floor to ceiling. And that is no exaggeration. The bartenders have great island stories to tell you. The bar serves beers and bites for you to enjoy, including their famous scampi's.
Kervens said to us that the main reason he recommends people to go to Charlie's Bar is because of the outstanding personal touch the bar gives to their service. If you go by, make sure to leave a small personal item behind at the bar as part of their unique collection of international memorabilia.
Kamini's Kitchen
With it's bright green façade, this restaurant just off the main road to Baby Beach is hard to miss and a favorite address for local food. Often called a true gem and one of the best restaurants in Aruba, this modest eatery finds its hidden magic in a welcoming and colorful ambiance, tasty, homemade food (try one of their specialty-roti's, a Surinamese dish) and decent portions at very affordable prices. When on a road trip to the southern part of Aruba, or on your way to a fun-filled day at the beach, this is a highly recommended stop to 'fill your tank'.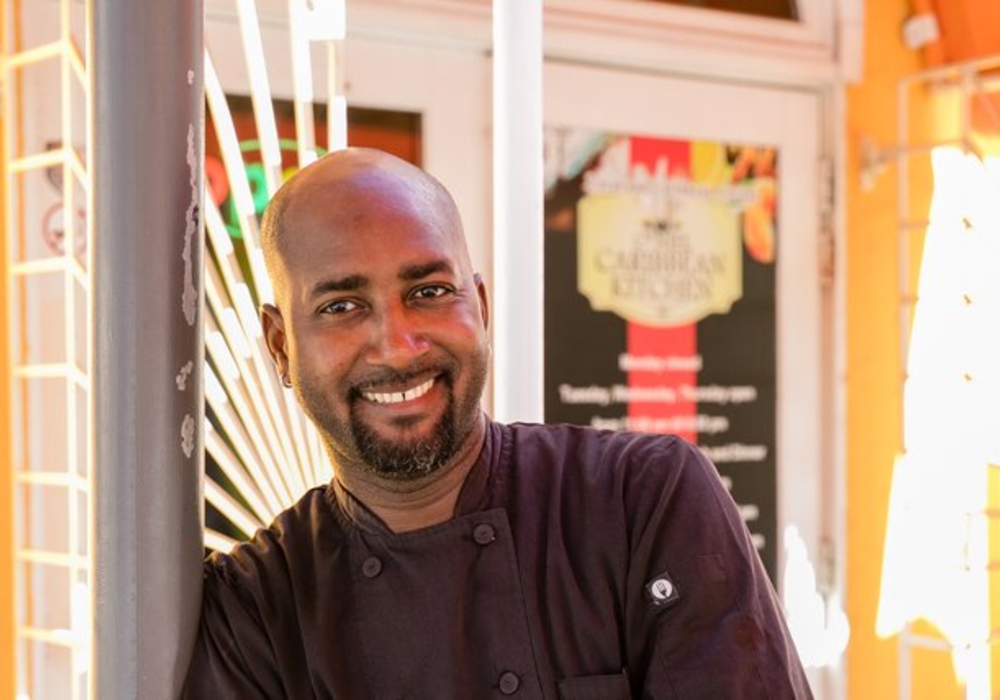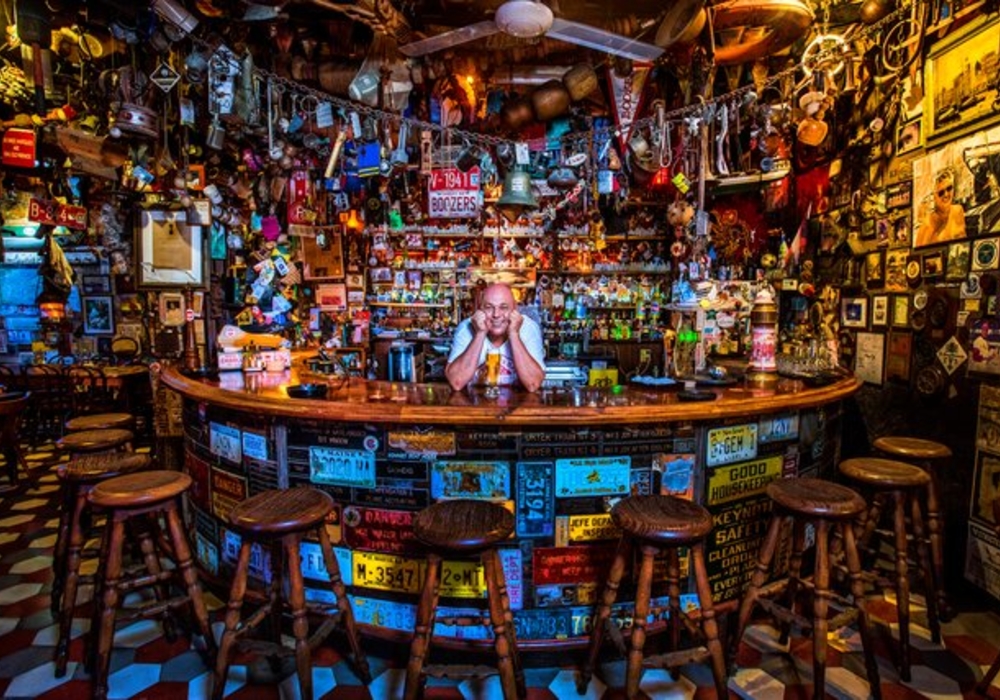 Places of interest in San Nicolas
I always recommend walking around the city center of San Nicolas to admire the street art and murals. There's even a walking tour you can join to get more information on each particular artwork
Lourdes Grotto
The southern part of the island is a true treasure trove and on your way to San Nicolas there are many stops worth a visit. One such unexpected island treasure on the outskirts of San Nicolas is the Lourdes Grotto.
The Lourdes Grotto is a Catholic shrine, created in the year 1958 and built into the rocks, just off the main road to San Nicolas. The grotto is home to a 700-kilo statue of the Virgin Mary and an annual procession is held on February 11 (the feast of Lady of Lourdes) from St Theresita Church in San Nicolas to the grotto (close to Seroe Preto) where a service is performed. The Lourdes Grotto is a place of worship for the local community and open to the public.
Baby Beach
The breathtaking shallow bay of Baby Beach is located in the most southern part of Aruba, near San Nicolas. At Baby Beach, you can enjoy a stunning view and crystal clear water. This beach is ideal for children since the water is calm and not very deep.
The beach offers a variety of food options from burgers to seafood platters, something for everyone. Enjoy your afternoon bites whilst mingling with the local community. Kervens recommended Big Mama Grill to taste some local food at Baby Beach.
Rodger's Beach
Rodger's beach is a true local hidden gem. The beach with white powdery sand is close to Baby Beach and has a more authentic feel as it is connected to its past as a gathering place for local fishermen. The fishermen used to anchor their beautiful colorful boats in the calm waters of Rodger's Beach.
During the week is the beach the perfect location to relax in the sun with a good book since it's very quiet. In the weekends, local families go to Rodger's Beach to spend their free time. This beach is a great and quieter alternative to Palm Beach or Baby Beach.
Rodger's Beach is Kervens favorite beach to go himself. "It is very calm and peaceful, you can really unwind here, away from the crowds."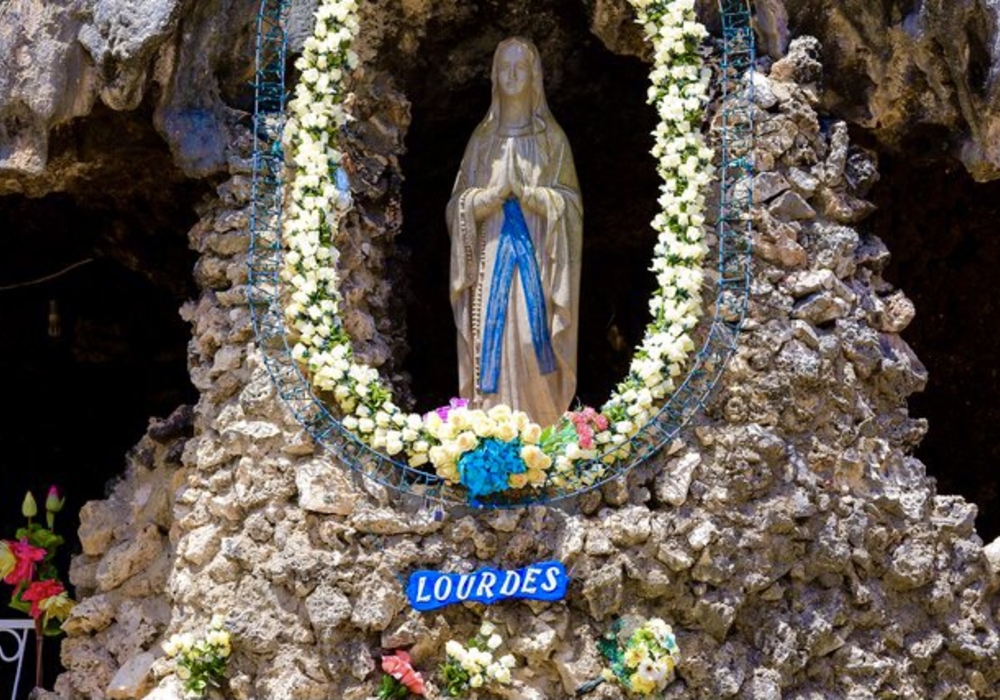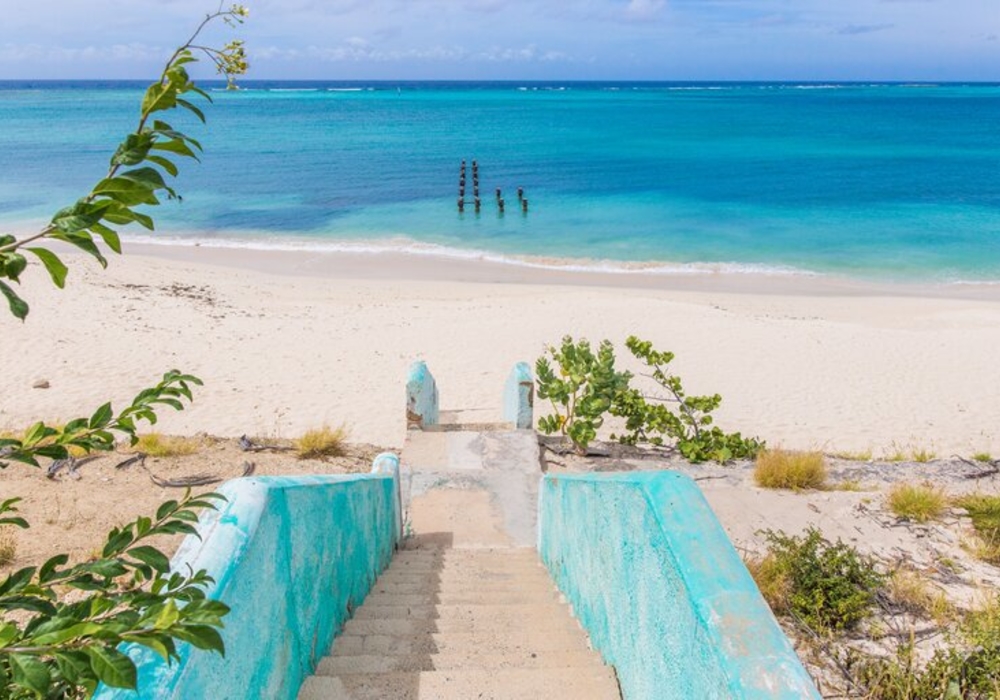 Museum of Industry San Nicolas
Located inside a national monument, San Nicolas' iconic Water Tower, the Museum of Industry might not sound like the sexiest address on your vacation hit list, yet it is a unique opportunity to learn more of the history of Aruba as well as the vibrant cultural heritage of this part of the island.
This museum presents the history of gold, aloe, phosphate, oil and tourism through elaborate displays and multimedia installations, with various local industry leaders and citizens sharing first-hand stories on the transformations Aruba experienced and what it was like to live in times when different industries dominated the local economy and society. Make sure to visit the top floor of this museum to get the scoop on these personal stories.
Colorful murals & street art
What started out as a one-off open air Aruba Art Fair event in 2018 with international and local artists collaborating in cultural events and literally painting the town red (and all sorts of other colors) in a first mural art project, transformed San Nicolas over the past years from sleepy town to 'art capitol of the Caribbean'.
Local guide Tito Bolivar, founder and organizer of the Aruba Art Fair, started his Aruba Mural Tours San Nicolas and takes you on a mesmerizing and highly photogenetic tour of 40+ murals and open-air art works in the downtown area of San Nicolas. Let Tito paint you the story of San Nicolas' rich (oil) history and the current transformation into a colorful canvas with a vibrant art scene.
You can also find this information on Boardwalk's Instagram Guide: