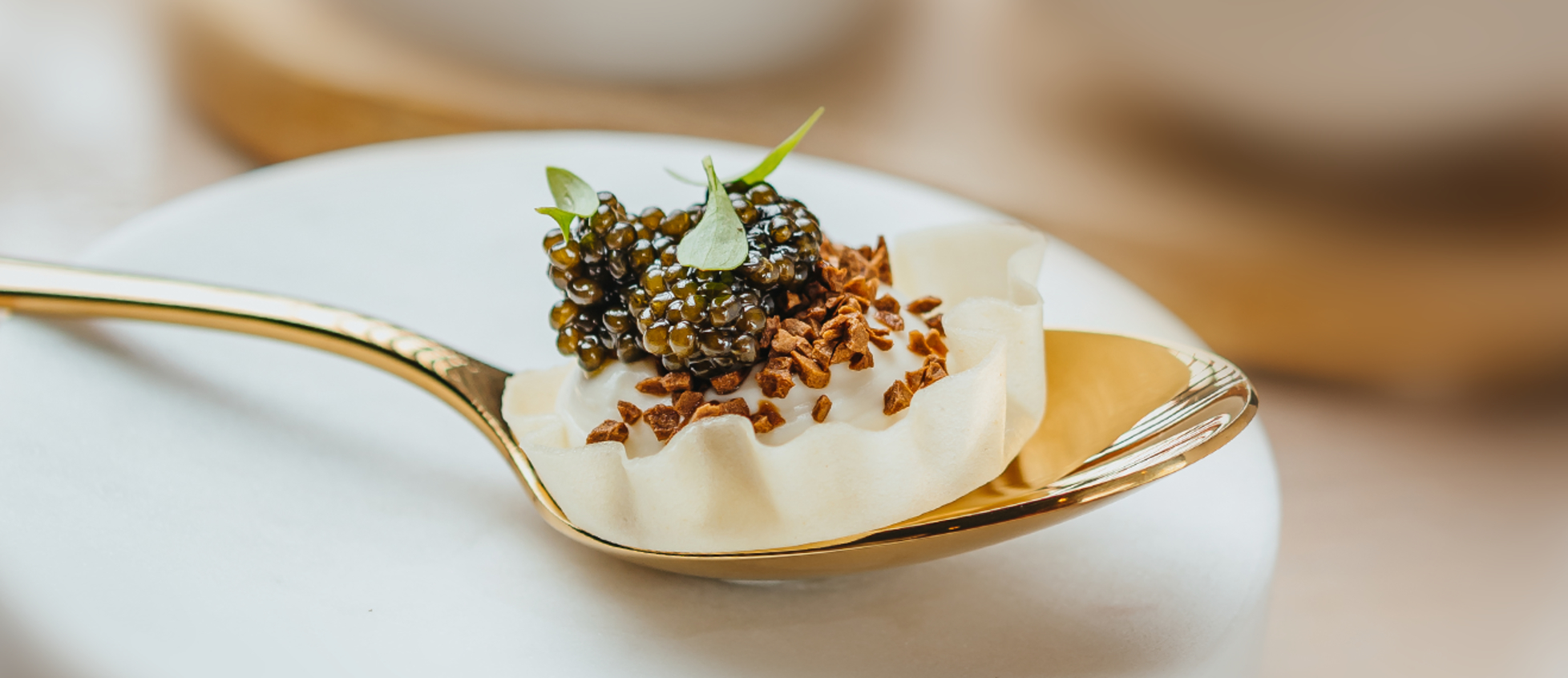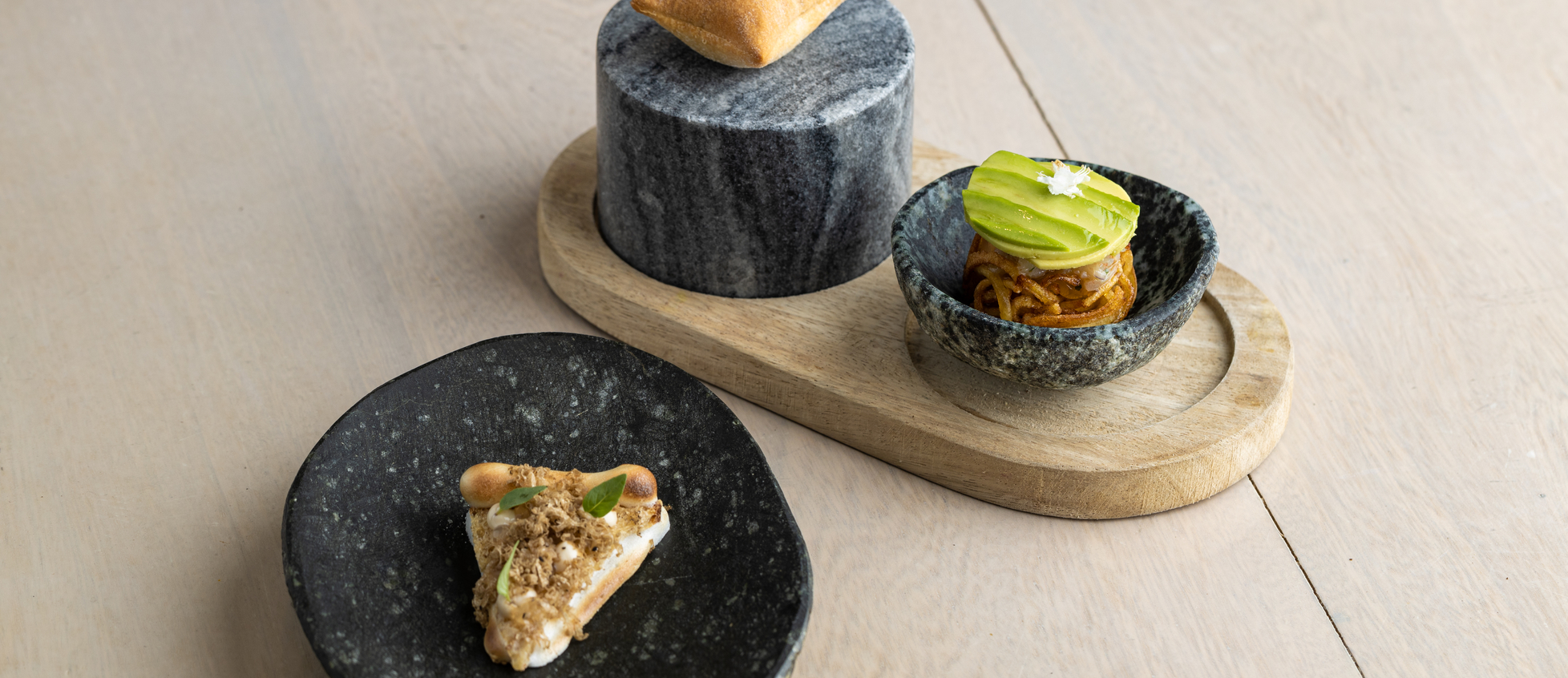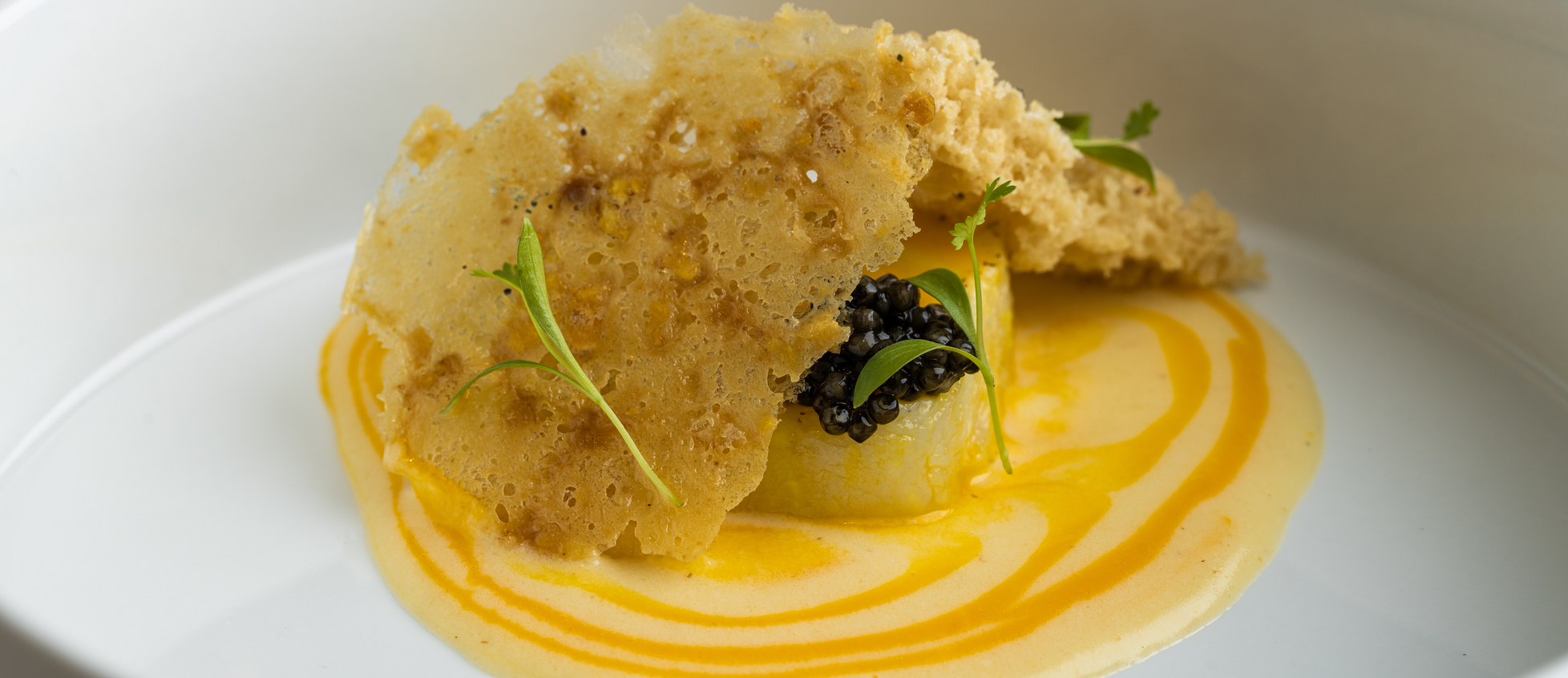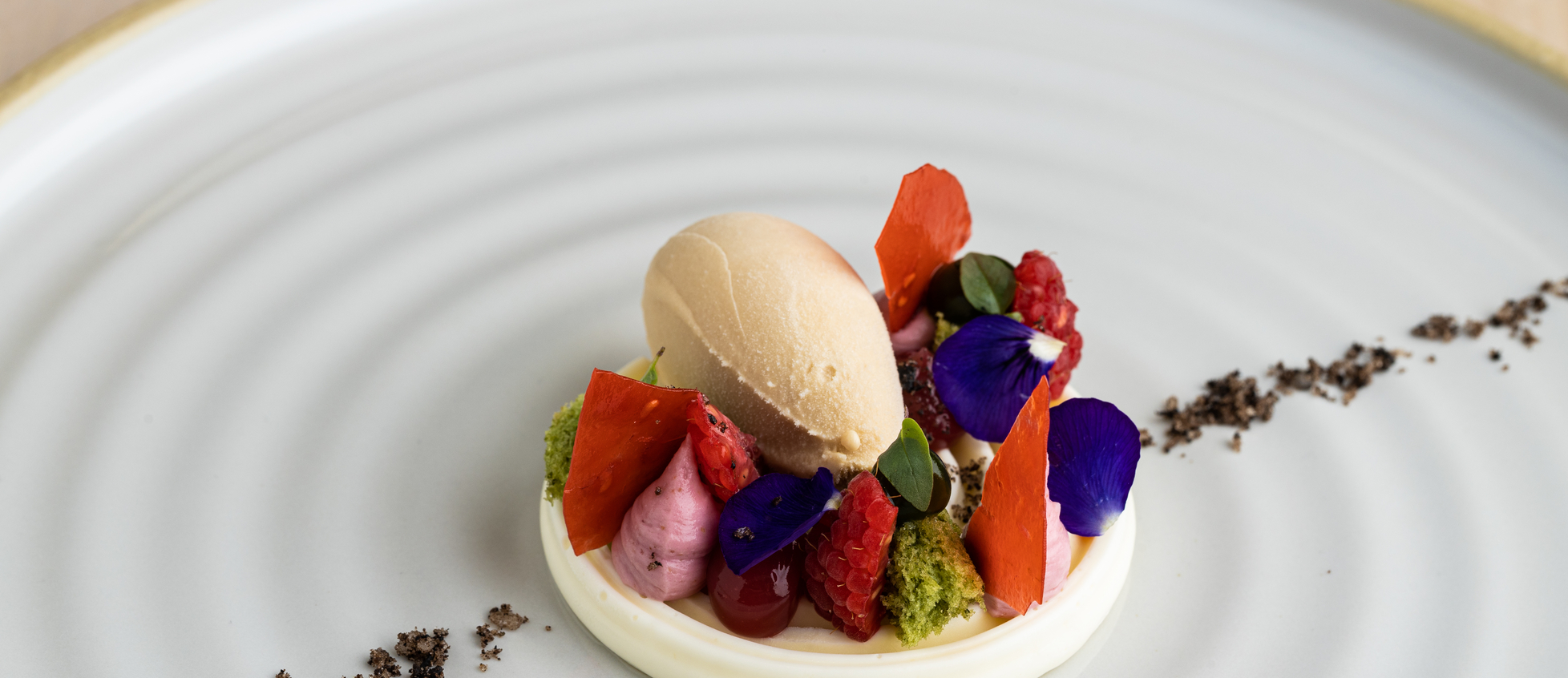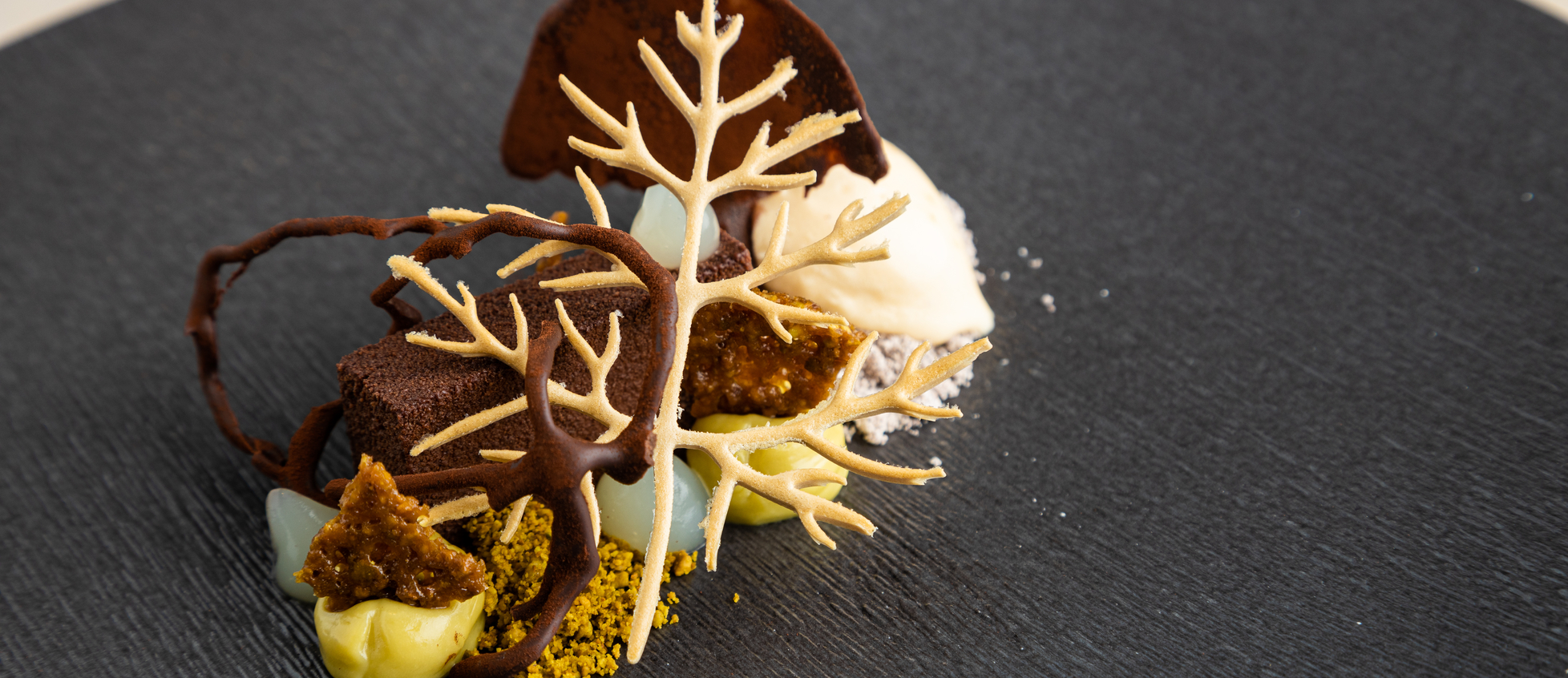 Culinary craftsmanship at the new kids on the block
You don't have to be Nostradamus in order to foresee a great future for two local chefs who recently opened their doors to the hottest-ticket-in-town restaurants, Lima Bistro and Infini.
Infini
To start with the latter – Infini is the new name of a restaurant in a familiar location, formally known as The Kitchen Table by White, run by Aruba-born master chef Urvin Croes. At Infini, the only thing that is limited is the seating (18 seats); other than that expect magic on your plate both in taste as well as presentation. With a passion for his craft and a desire to marry local flavors with all time favorites chef Urvin Croes serves an 8-course Chefs Impression and delivers limitless culinary experiences and an explosion of flavors as we would call it.
Please take your time for this unique dining experience as the evening will take approximately 3 hours, so sit back, relax and enjoy every bite and sip of a matching wine. The evening starts with a welcome drink on the outdoor terrace, poolside while the dining takes place indoors in a fully air-conditioned cosy setting with dimmed lights. Reservations in advance are needed.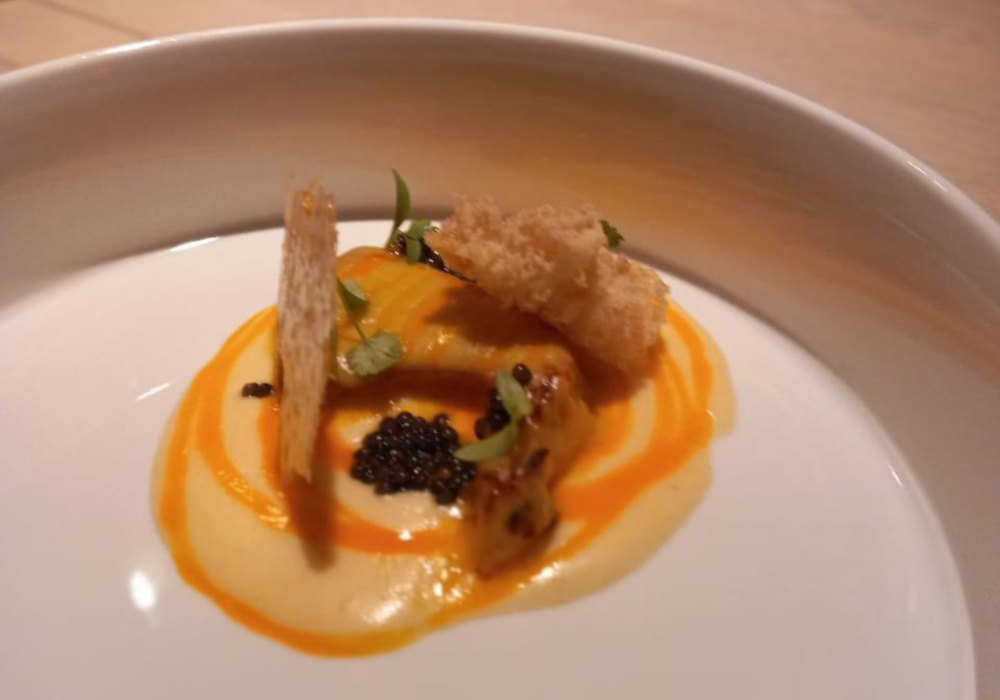 Boardwalk's Concierge personally tested the 'waters' at Infiny and here's some firsthand feedback:
What did you like?  I liked the different courses, and the creativity- each course made you more excited for the next.  It felt like a real experience, also the wine pairing is interesting.  Also, the creativity, young people working (you can see they like what they do)  
How was the food?  Food was very interesting, an explosion of taste, all new food items (They use seasonal products) Also the focus on sustainable products (Bread made locally) there goal is to become 100 % local.  
How was the ambiance? Personal and intimate 
Why would you recommend Infini to Boardwalk guests? A night of tasting new food, and you really enjoy the evening (no rushed feeling) and if you like to try something different, it is an amazing food experience!
Who would you recommend it to? People on a higher budget, who want to enjoy the evening together (people need to take their time), they even make pictures of guests with the sunset.  Any request and diet-restriction can be accommodated, also options for vegan and special requests, just let them know 24 hours in advance.  
What type of occasion? Special night out, Anniversary, Honeymoon 
How much does the menu cost? $169 per person + $110 wine paring per person + tax
How many people do they seat? 18 seats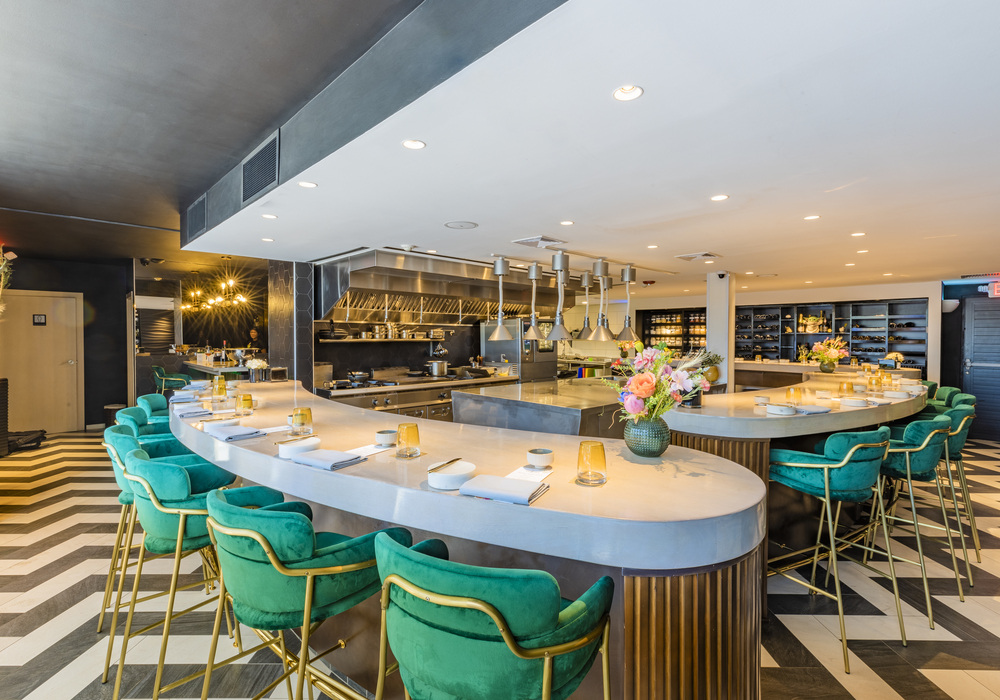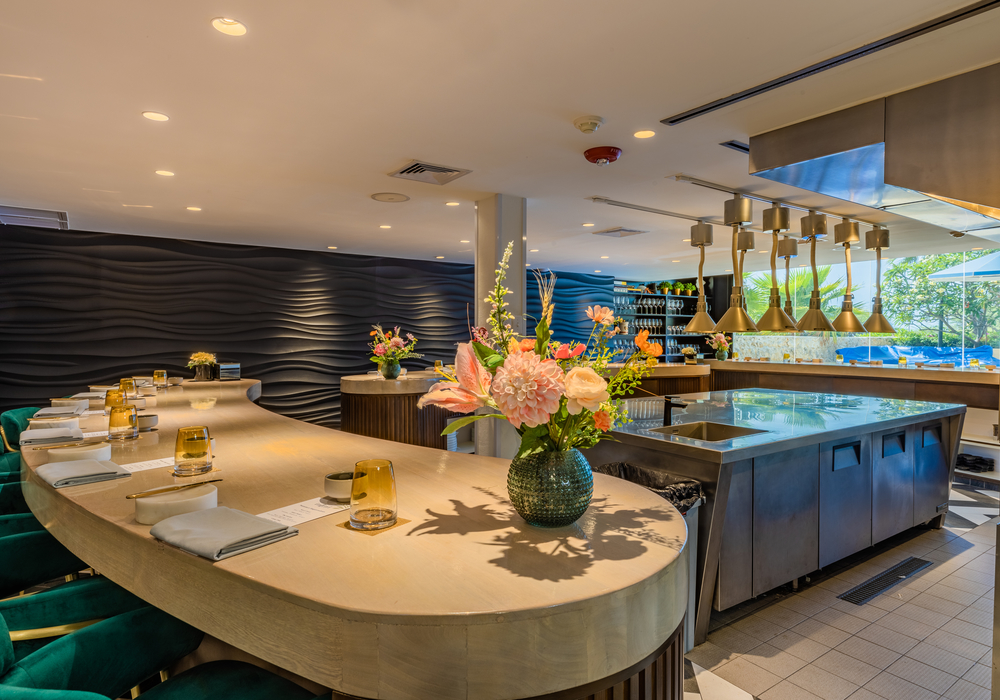 Lima Bistro
Lima Bistro is the newest kid on the block, opened in June 2021 and a must-try when in Aruba. Those of you that have been to Lima, Peru know that it is the culinary capital of the world. Well, Aruba is lucky to have top-notch Peruvian cuisine at their fingertips as Peruvian-born top chef Teddy Bouroncle, former Executive Chef at the Aruba Marriott Resort amongst others, opened his own restaurant Lima Bistro Aruba, honoring his roots.
Overlooking the marina at Harbour House (Paardenbaai) and cruise dock in downtown Oranjestad, the waterfront setting is dreamy and the interior very cozy and tasteful. And then there is the food! The menu includes mouthwatering starters that in all honesty could just be your entire meal, all so good. Try the octopus appetizer, tuna tartare and scallops.
Off course there are Peruvian classics on this menu like a fresh ceviche, lomo saltado and a Pisco Sour on the cocktail list. Dessert offerings include favorites with chocolate, a Pan Perdu (lost bread) with fresh berries and a combination of merengue, fudge and fruit (similar to sorsaka) that dances in your mouth.
All so good, go and try for yourself. Open daily except Sunday, from 5-11 pm. Reservations required.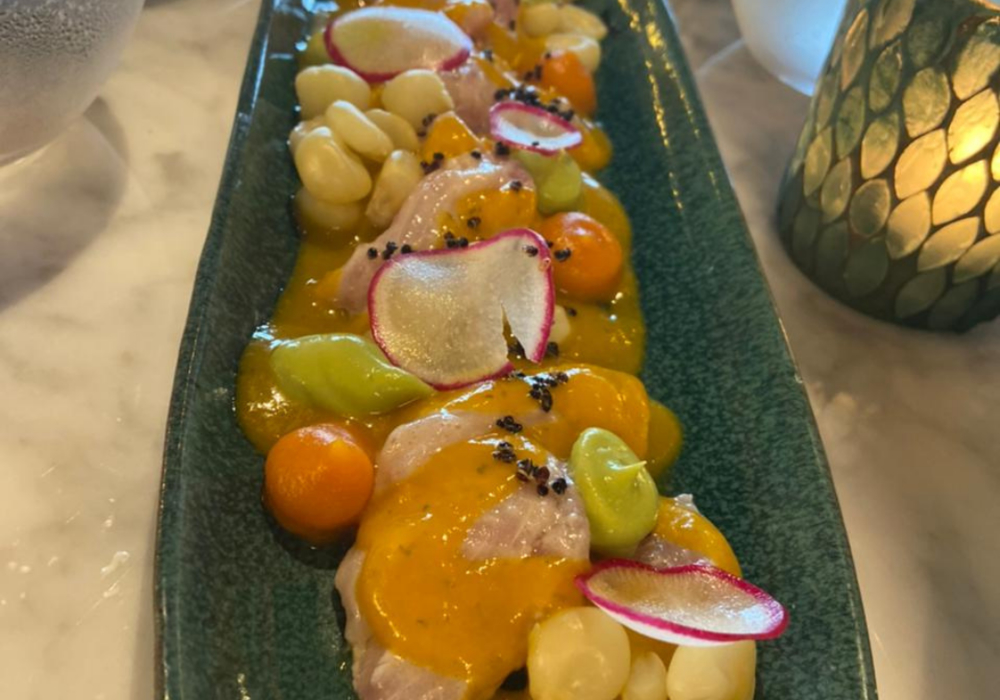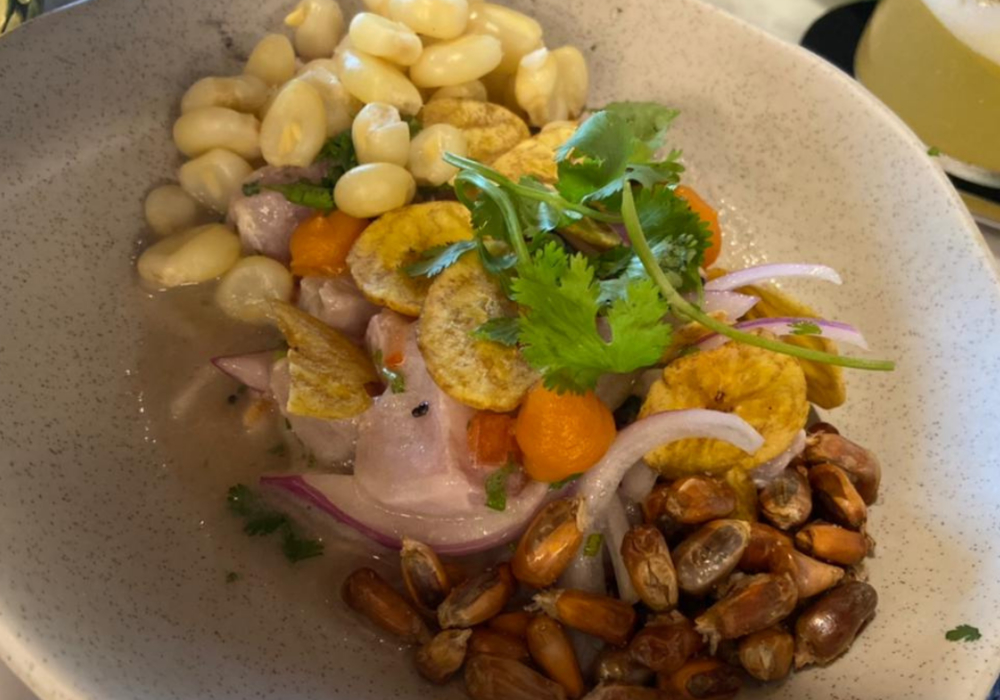 Boardwalk's hotel owners personally tested the 'waters' at Lima Bistro and here's some firsthand feedback:
What did you like? The taste of the food, so pure, so delicious  and the local young staff working with the master chef (it's an open kitchen)
How was the food?  Very fresh and beautifully presented 
How was the ambiance? Modern and cozy  
Why would you recommend Lima Bistro to Boardwalk guests? This is a perfect introduction to Peruvian food from some of the best chefs in Aruba and the location & view by the water is unique in Oranjestad's downtown area
Who would you recommend it to?  Anyone who loves great food, is looking for a cozy ambiance and wants to enjoy an indulging night out. Prices are very modest for the quality of food served here!
What type of occasion? Romantic night out, diner with friends or family
How much does it cost? $10-19 for appetizers; $20-$30 for main courses; cocktails like Pisco Sour $10  
How many people do they seat? Approx. 50 seats indoors; approx. 15 on outdoor terrace