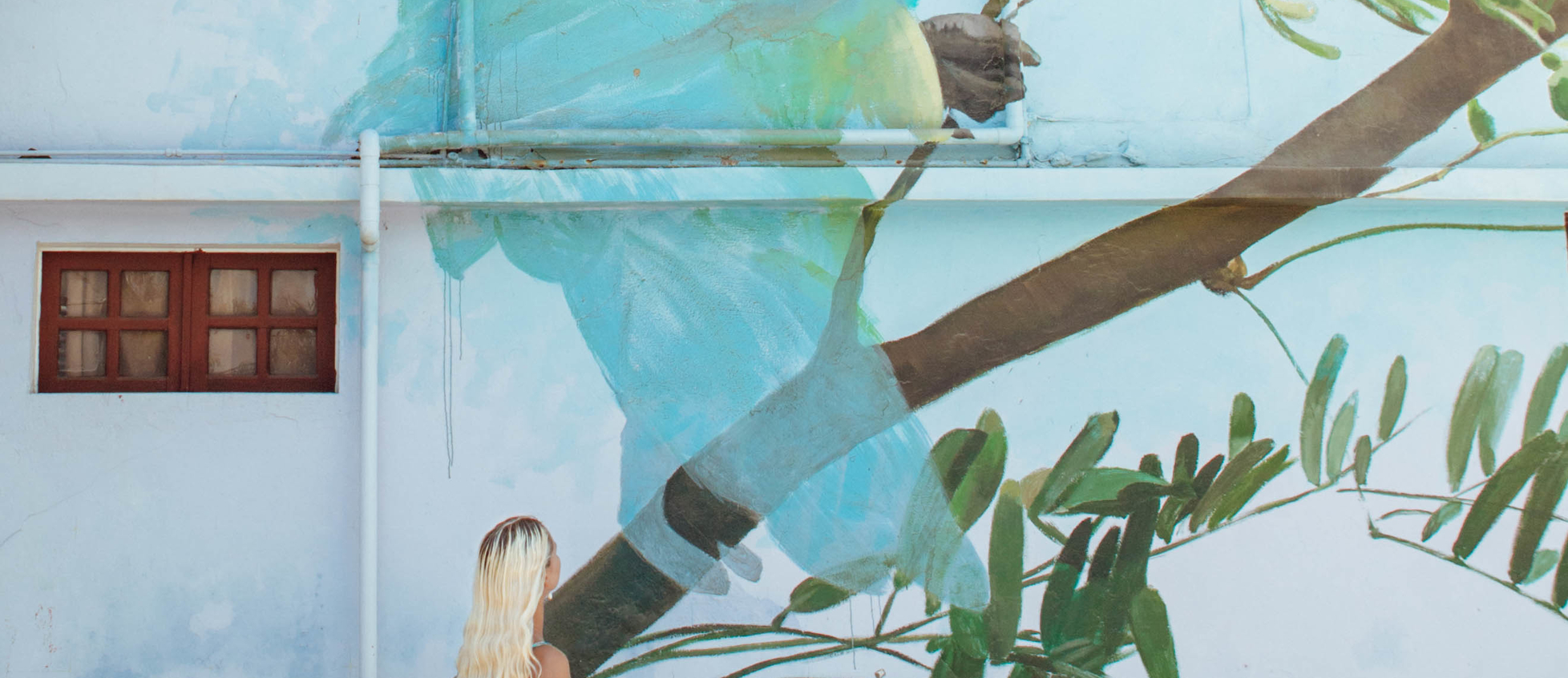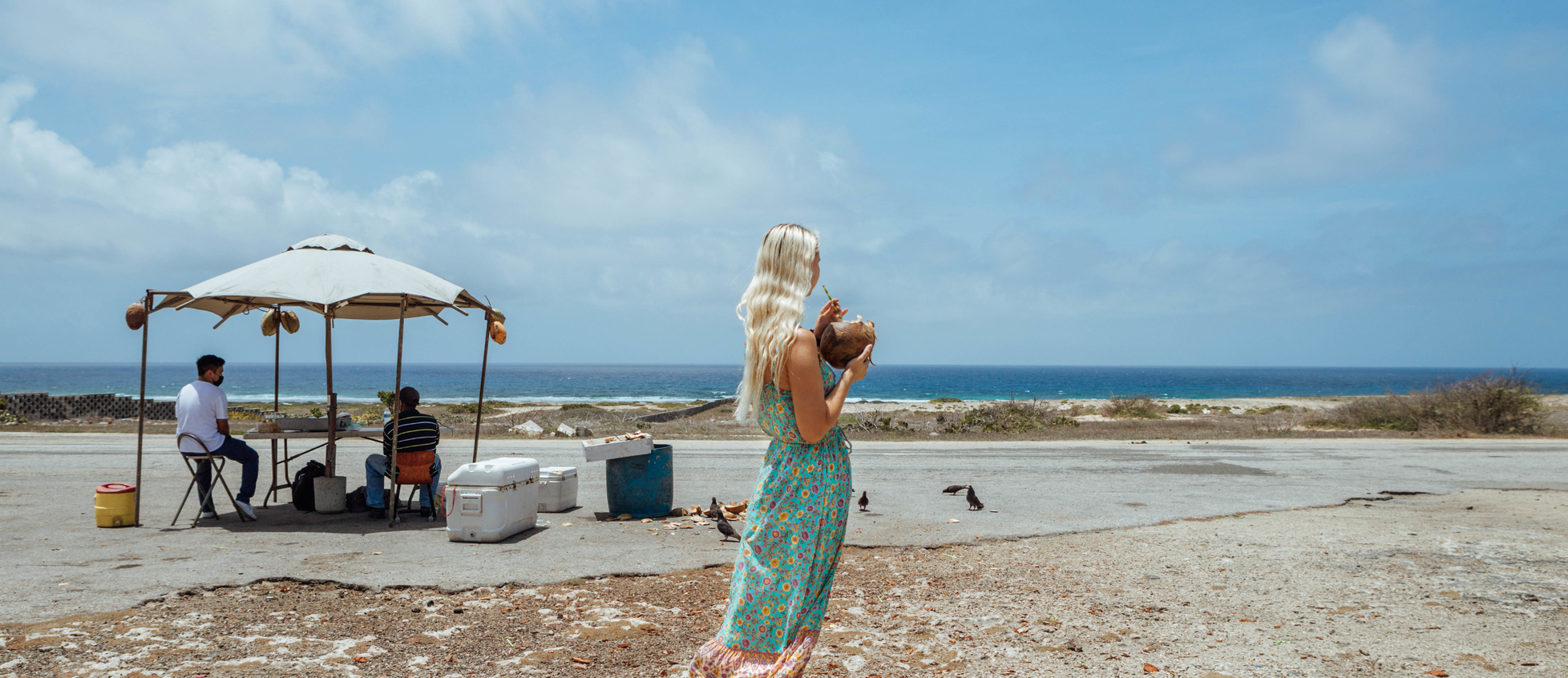 Jenna's Staycation Island Tour - Aruba in 5 stops
We recently invited island girl Jenna Silver, born and raised in Aruba with a great passion for her island and interest in nature conservation and sustainability, to Boardwalk for a short staycation. Jenna currently resides in The Netherlands for her studies and frequently travels to Aruba to visit family and friends. During her most recent island visit she reconnected with some of her favorite island spots and rediscovered the breathtaking beauty of her dushi tera, Aruba.  We collected Jenna's local island tips and favorite activities in Aruba for you here: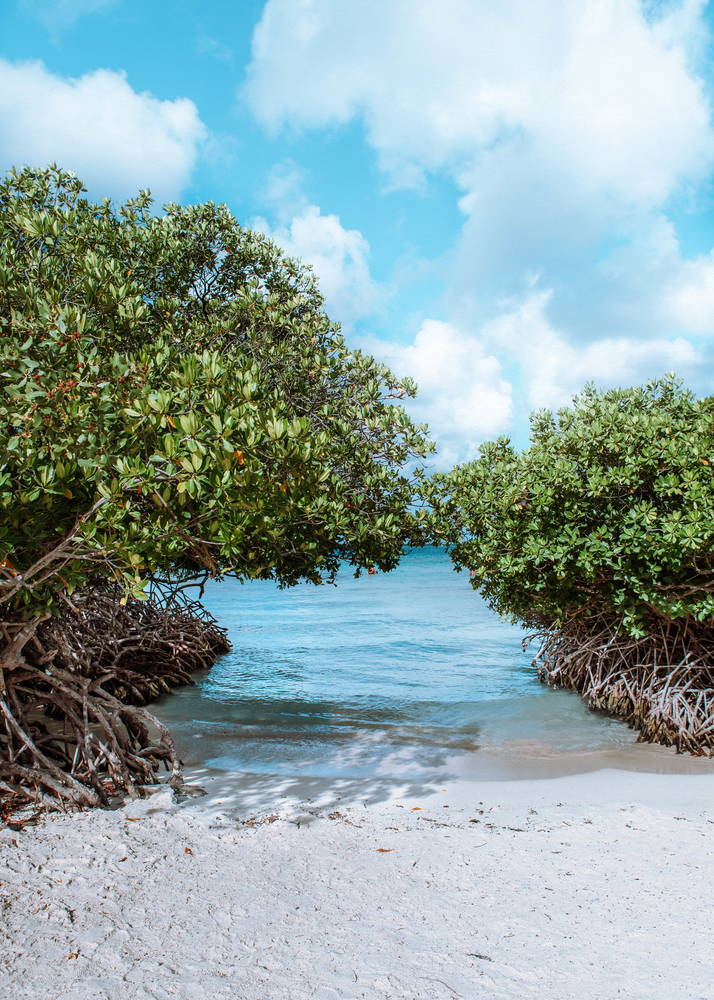 Mangel Halto
We decided to start our island tour at Mangel Halto in Savaneta, the Southeastern side of Aruba. The area of Mangel Halto is surrounded by mangroves that protect the environment and also happen to look beautiful. The lively coral and marine life of this area makes it one of my favorite snorkeling spots! There is even a sunken shipwreck here which lays on 12m depth where people often free dive. It is important to mention that this snorkeling spot is not for everyone as you need to swim quite a bit to reach the coral reefs. On some days the current can also be strong. Furthermore, do not touch any marine life or stand/walk on the coral as this will damage the environment. Take care of Aruba.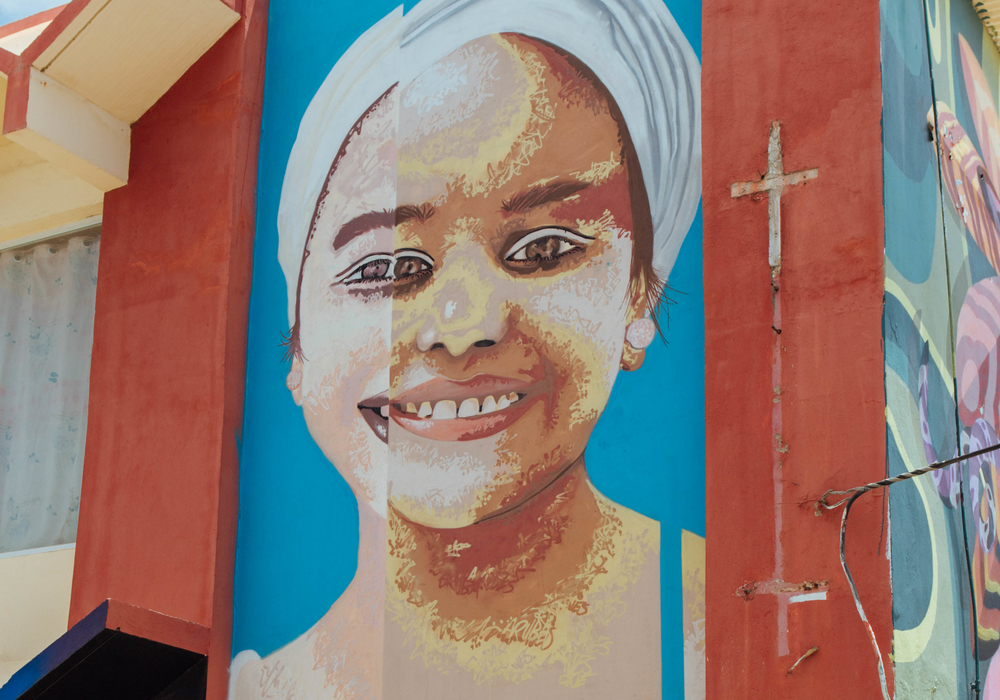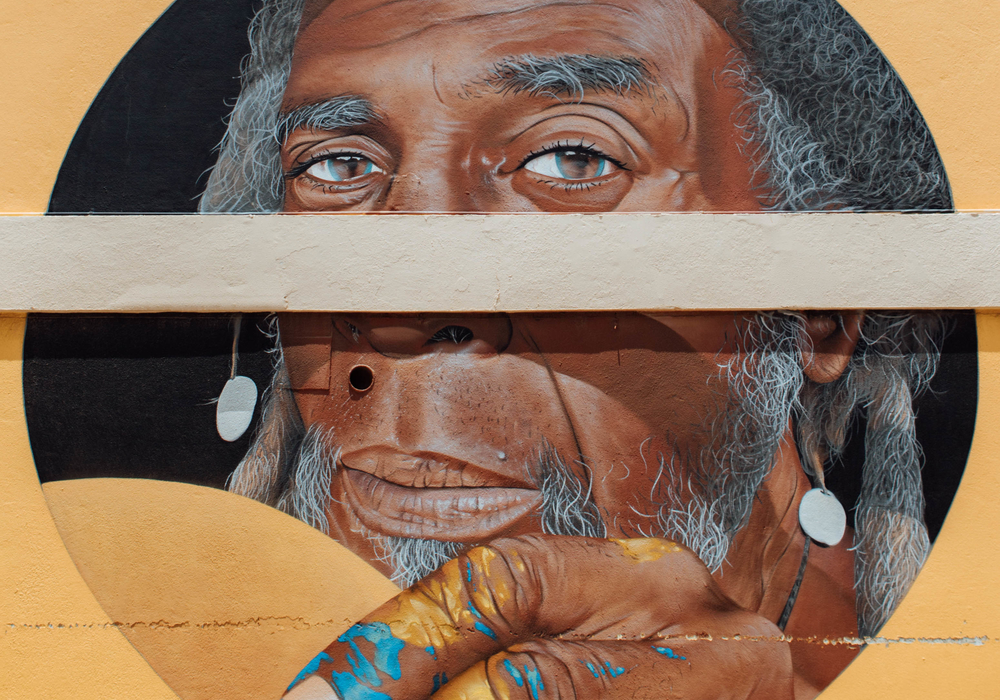 San Nicolas street art
We always stop in the center of San Nicolas on our way to Rodgers beach to admire the mural art made by different artists. You can walk around and discover them all and there are even walking tours to learn more about the history and culture. My favorite pieces are the nature ones such as the turtle, owl and iguana.
Right in the middle of all the mural art is a museum called San Nicolas community museum. Due to Covid the actual museum is closed and they now sell food & drinks. We had lunch here and couldn't help but admire the stunning views and historic elements in the restaurant. Definitely don't miss this spot when you're visiting San Nicolas, It's great for when you're taking a break from exploring the area.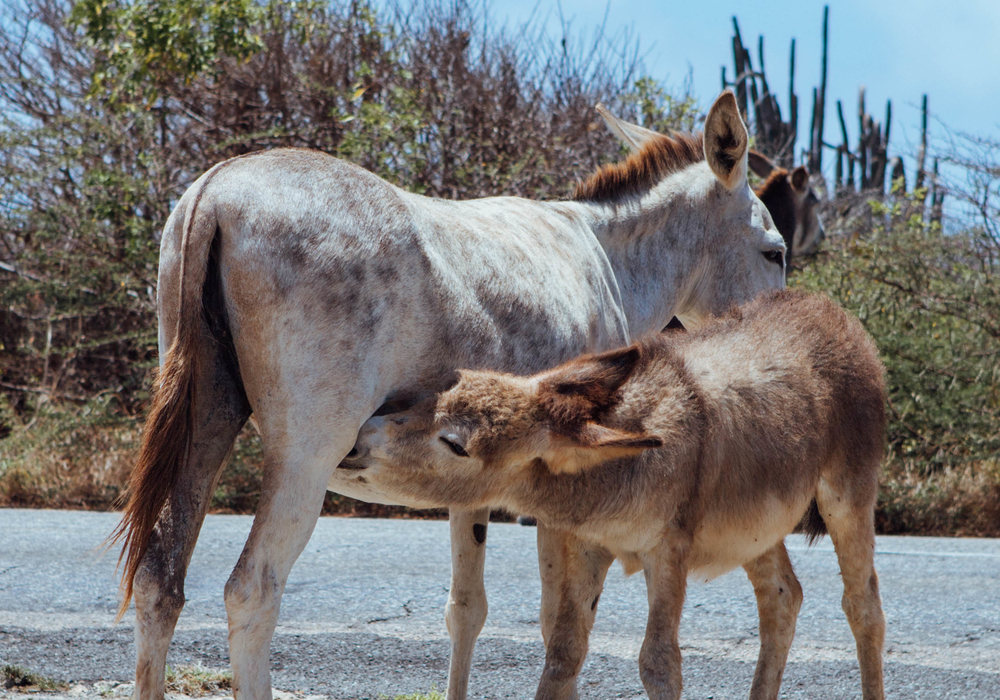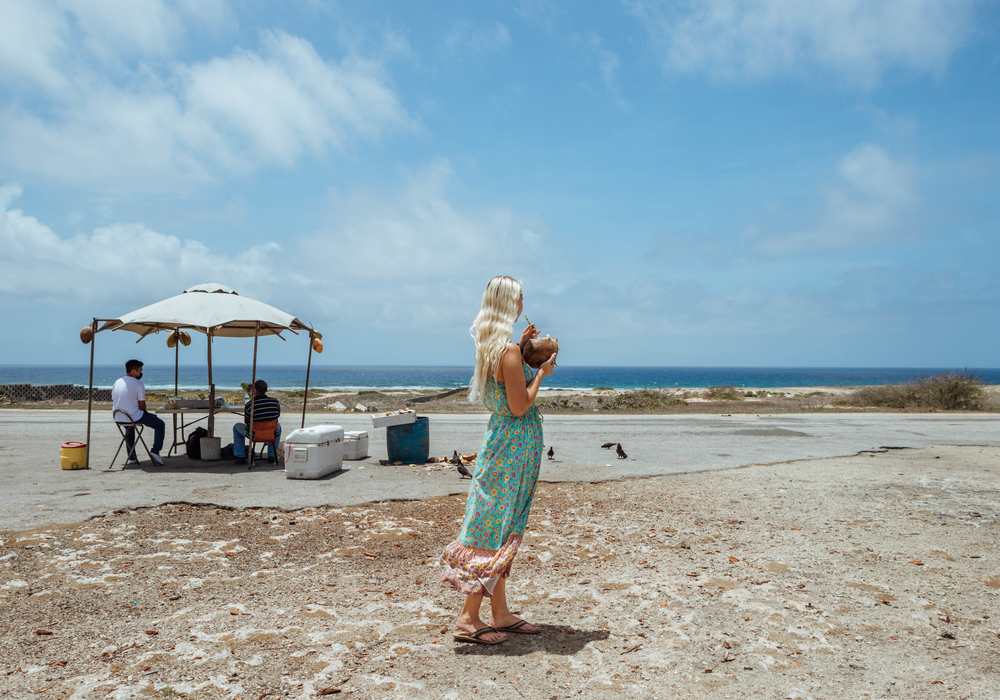 Wild Donkeys & Coconut Stand
On your way to Baby beach or Rodgers beach you will come across diverse groups of wild donkeys. These donkeys live in the wild, but are quite tame as they are used to being fed by everyone. I always bring some apples or carrots to feed them. Make sure you park your car next to the road so they don't stand in the middle. Also be careful as they are still wild animals and could be unpredictable. Please don't feed them anything outside of their diet such as bread or fries etc.
Close to the wild donkeys and the Red Anker is a coconut stand where you can get cold coconuts and snacks almost everyday of the week. The owner is a kind man from the Dominican Republic who makes a living from his stand.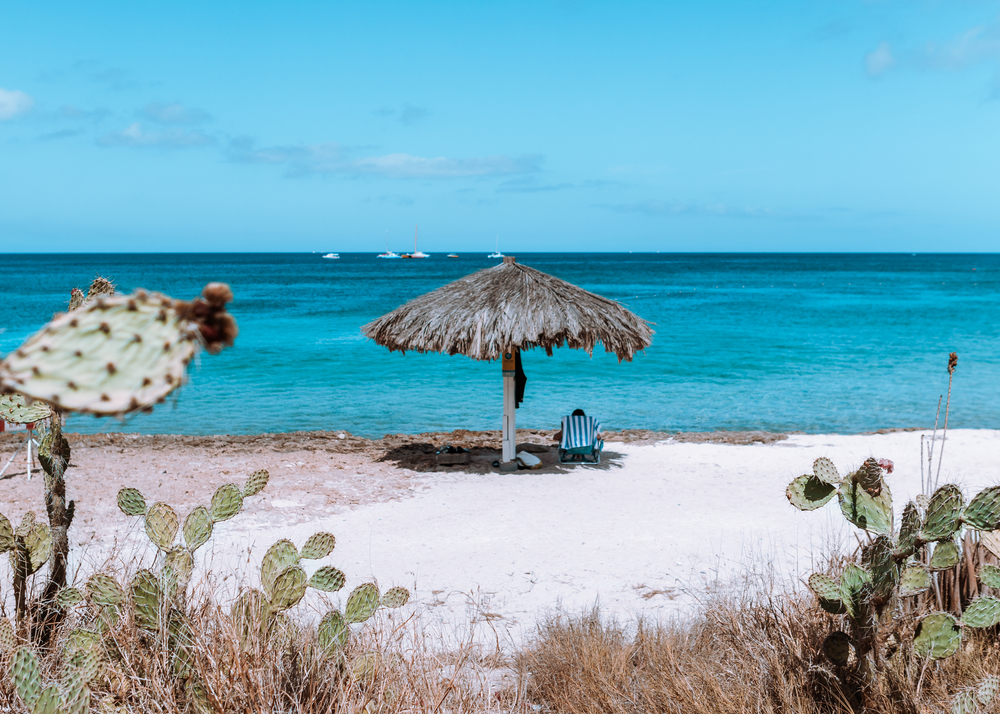 Rodgers beach
Lastly, we reach the last spot of our day trip, Rodgers beach. This is a beach I grew up at. I would spend almost every day here with my family when I used to live in San Nicolas as a kid. The beach has beautiful blue waters, is very quiet during the week and has two piers you could relax or jump off!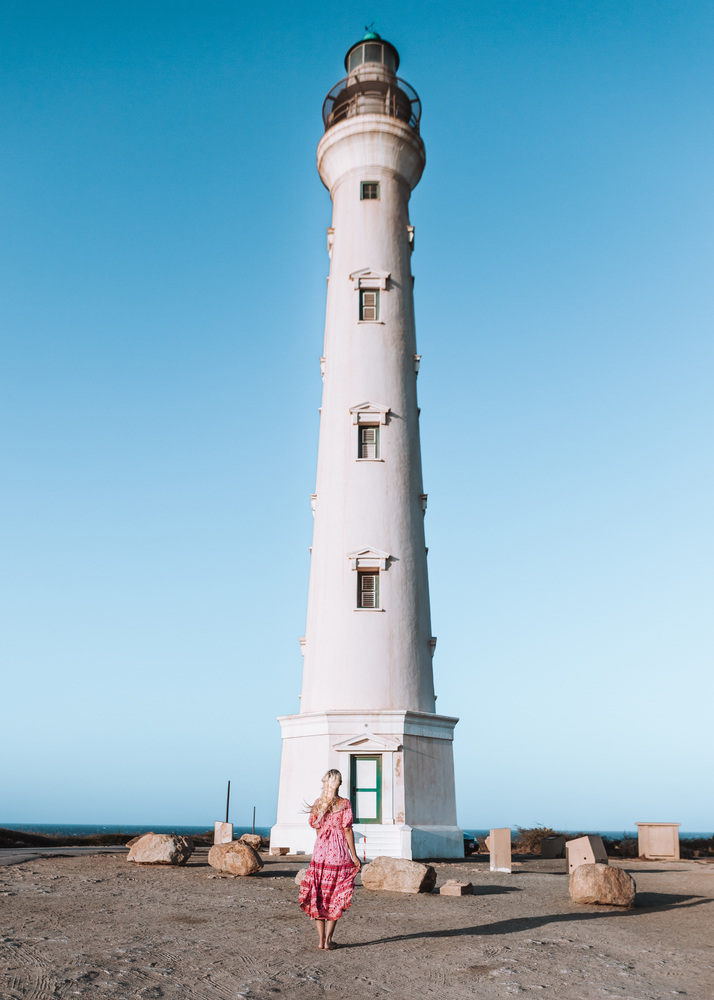 Boca Catalina & California Lighthouse
The next day after breakfast we headed to the beach for some relaxing and snorkeling. The waters of Boca Catalina are crystal clear and also contains lots of marine life such as turtles, sea stars and squids. If you come early you can get one of the beach palapas for free or walk a little further along the beach to find shade under the trees. Important to remember to never touch any sea turtles or pick up sea stars!
After Boca Catalina we made a stop at the California Lighthouse which is located at the Northwest tip of the island. It is situated on a small hill which gives it the perfect views over the island. For $5 you can even enter the lighthouse and climb the steps to the top for a breathtaking 360 view. Do note that the stairs are quite narrow to reach the top and there are around 160 steps. It also gets quite busy during the day with tours that stop here, If you want to beat the crowds get here early before 10 am or after 4 pm.