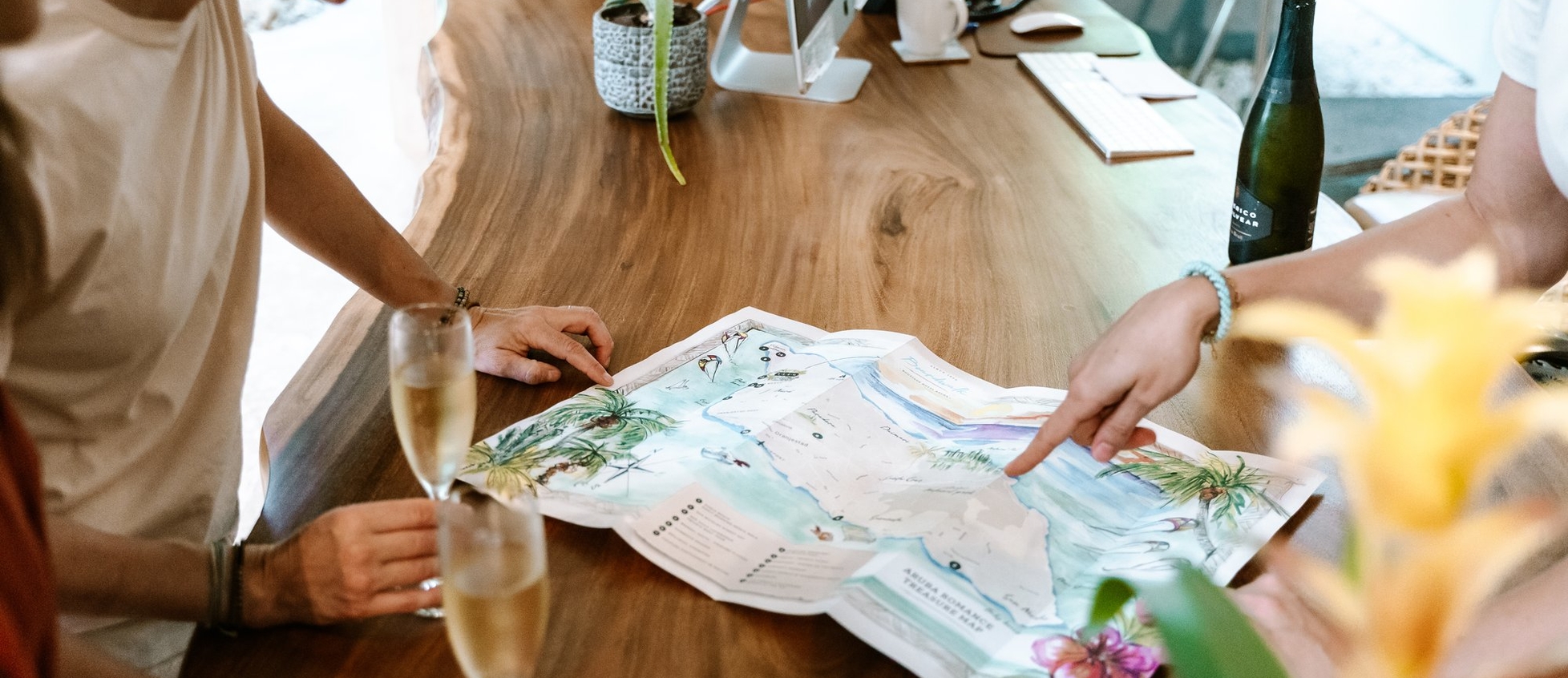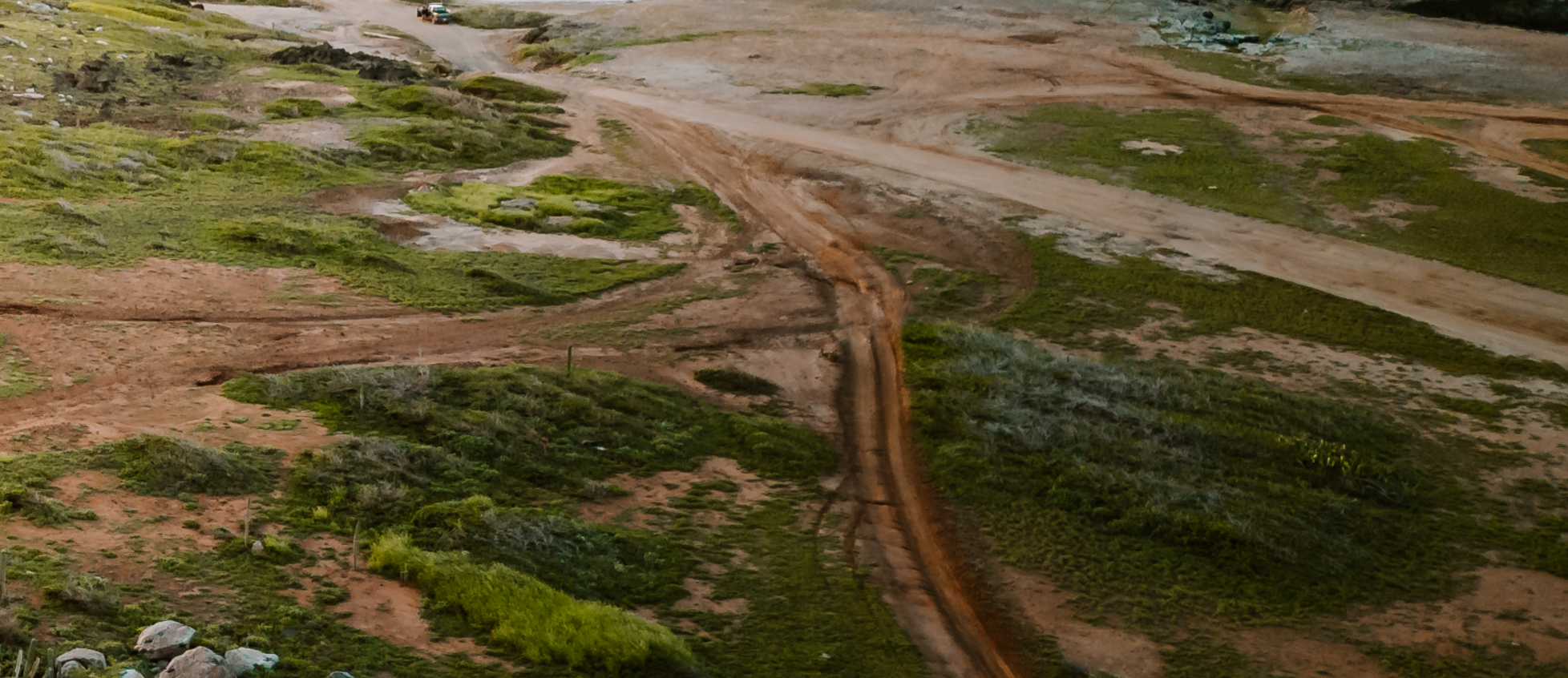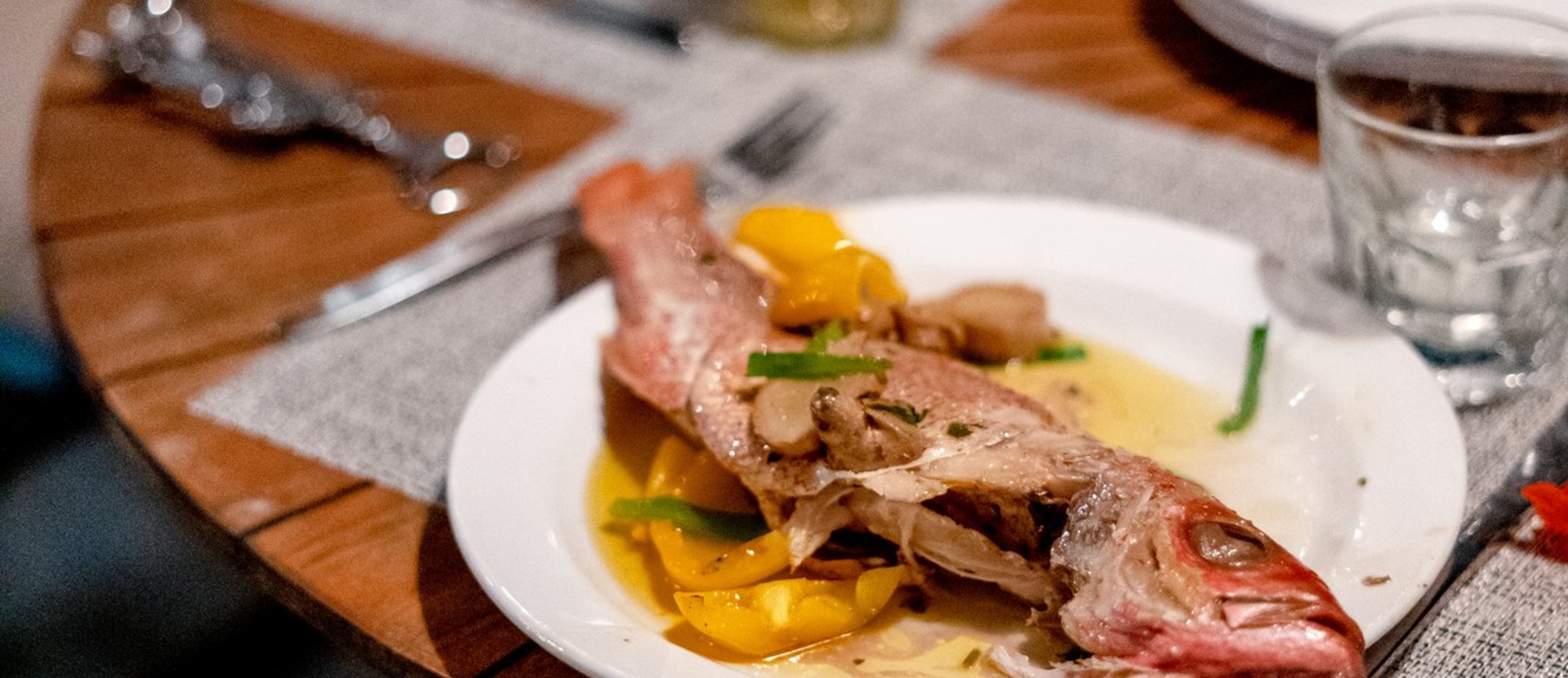 Live Like A Local - Boutique Experiences
Ever since current hotel owners Kimberly and Stephanie took over Boardwalk in 2011, and transformed it from a small vacation retreat to a barefoot luxury boutique hotel, one concept remained a constant factor at Boardwalk: for hotel guests to experience every aspect of the island from a more local and authentic perspective. Over the years the hotel team has gone out of their way to make hidden gems and local insights more accessible for visitors to the island. From introducing small wooden boxes in each room, filled with tips and directions on the best island experiences called Treasure Box, to front desk and concierge staff providing the best local addresses in Aruba.
Exploration under the sun
Why we think it's so important for hotel guests and island visitors to explore Aruba? Good question. Here's our answer! We believe the island has so much more to offer than the small sliver of white sand beach that most vacationers get to see when in Aruba. Oftentimes the main reason to come to Aruba is to have an excellent beach experience, soak in the sun, enjoy the sand & surf vibe and relax. Which is great, for sure, however, we find that other sides of the island are very worth exploring as well. From culinary adventures and excursions to the rugged coastline and cactus-filled countryside, Aruba has a lot to offer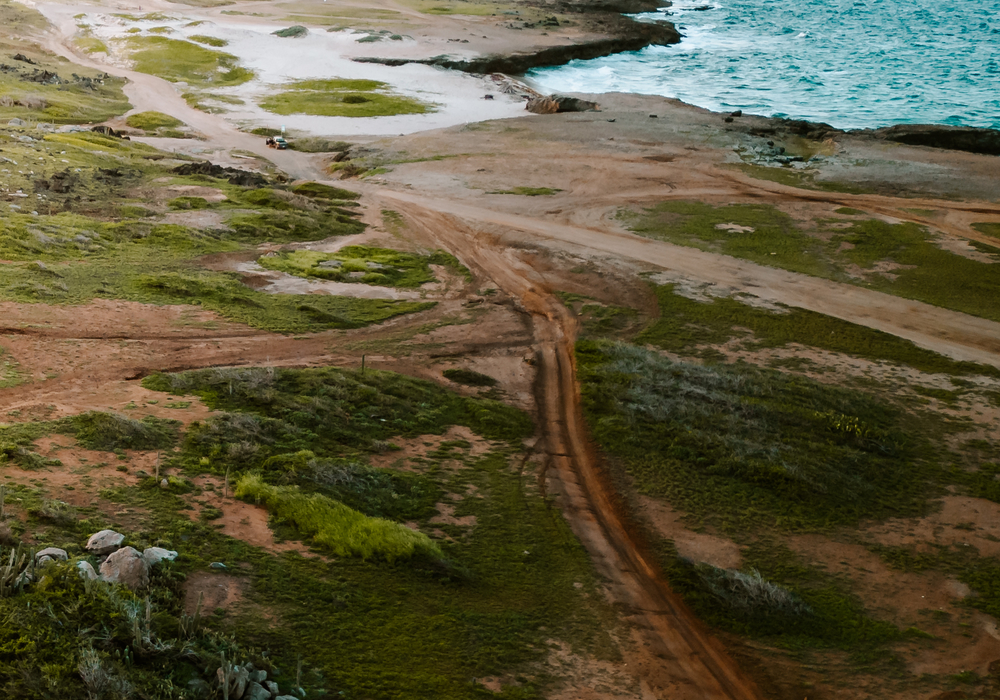 Local Favorites
Therefore, we provide local insights by means of a printed Treasure Map that is available in three different themes: Adventure, Romance and Wellness. The maps are free of charge for all hotel guests and can be obtained at the front desk. Not that much of a paper person? We collected all of our island gems and Aruba information in a WebApp as well. You can use this App on your phone to navigate the island and find inspiration during your stay. Online there are tons of local tips on Aruba experiences and hidden gems available on this blog as well, make sure to browse our archives.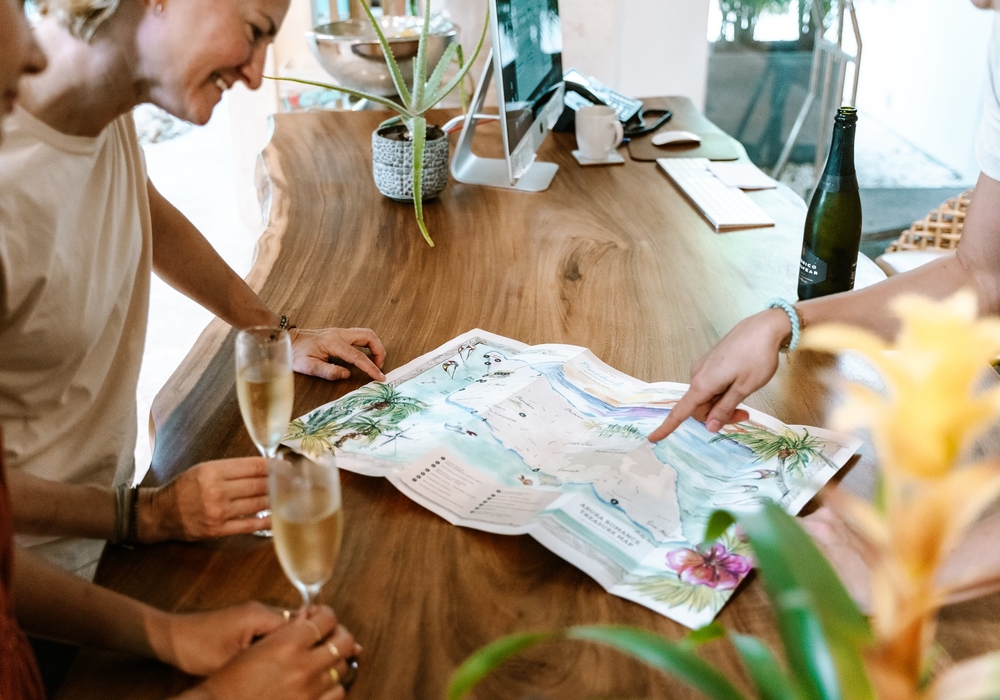 Foraging in Aruba
One of our signature experiences is a private foraging excursion with local chef and nature-expert Frank Kelly, aka Taki Aruba. Taki takes you on a foraging tour through Aruba's countryside and along the island's coastline, scouting for sea salt, eatable flowers and seaweed. In the early morning as nature awakes and the sun slowly rises, find yourself taking in gorgeous vistas. During the tour, Taki will share his knowledge about various local flowers and plants, their function and use. While the hike during the foraging excursion is already a feast, you'll also be able to enjoy the foraged finds afterward, through freshly prepared local snacks and refreshing cocktails and mocktails. Taki will cook at your casita at Boardwalk, using your locally sourced ingredients in meals and specialty drinks. Unique local vibes guaranteed!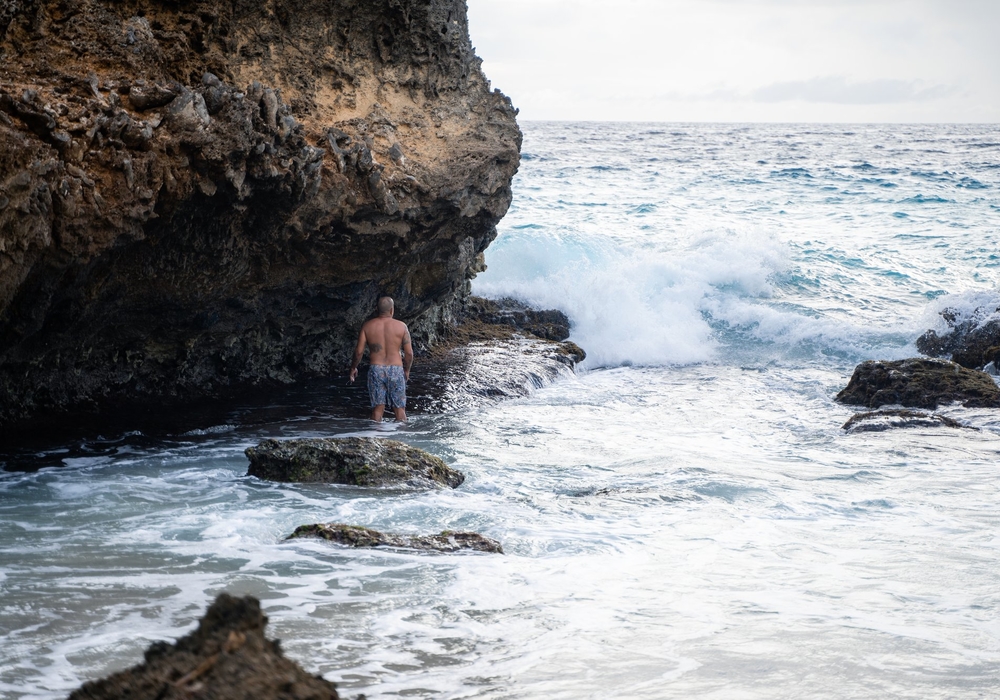 Private Dining
Make your stay-in dinner an authentic and unforgettable experience with Private Chef Taki. This Aruban chef serves up the freshest catch of the day while entertaining you with incredible storytelling. Chef Taki is best known for his fresh seafood, vegetarian and vegan specialties, all prepared on the barbecue grill at your private patio. It's a most authentic dining experience. Taki's sustainable fishing techniques are something else, as he catches all fresh fish and seafood himself. A fresh octopus on your grill is likely caught by hand earlier that day by Chef Taki himself, without other tools, hooks or rods involved. This local chef doesn't over-fish and rotates between various areas for his fishing expeditions, this way respecting the biodiversity of Aruba's underwater world.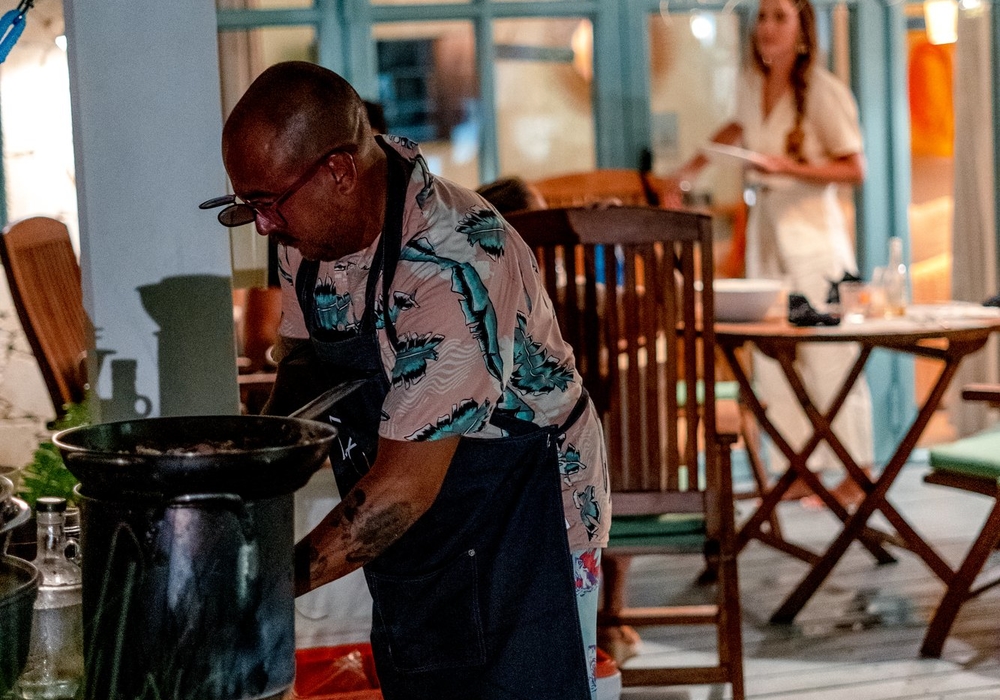 Fishy Favorites
Want to be served something truly special on your patio? Another amazing culinary option is to order the mouthwatering paella experience prepared by chef Vincent of Green Fish. You might want to make a note of that. Too good! And since you're on vacation, why not indulge in dining out quality, while staying in. Fishing lovers and adventurous at heart might even want to join a deep-sea fishing charter. Catch your own fresh fish in the morning and bring it back to Boardwalk for a barbecue feast later on in the day. It doesn't get more local than that! Our concierge and front desk staff can gladly hook you up with a local fishing charter. Just remember to bring your sea legs.
Grill Master
All private dining options aside, those who'd like to stay close to Boardwalk will enjoy the various local experiences and touches that are added for your convenience to each of the 46 Caribbean-style casitas on property. Each accommodation comes with a private patio, equipped with a barbecue grill, teak dining set, a hammock for lounging and an abundance of greenery for additional tropical vibes. All ingredients for your perfect BBQ night under the stars. Via your WebApp and our concierge service you can order delicious fresh catches of the day by local specialist Green Fish, and bring out your best grilling skills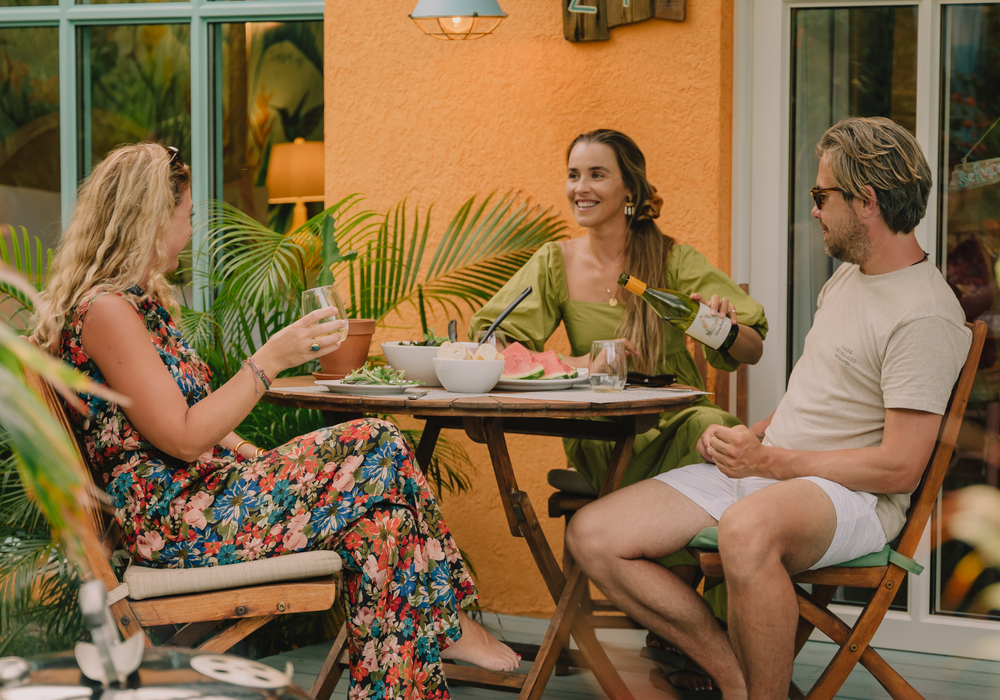 Local Art
Something we are incredibly proud of, is our long-standing collaboration with talented local artists in Aruba. Throughout our public spaces and inside all of our casitas you'll discover artworks by the hand of local artists. Some sourced by Artisano, a foundation working with artists that have a distance to the labor market or society, other art works commissioned especially for Boardwalk and depicting the historic background of the hotel's grounds as a coconut plantation. Hotel guests that would like to explore their inner artist and welcome a creative mindset, are encouraged to book a private art class with one of Aruba's most productive local artists at the Elisa Lejuez Art Studio in close-by Malmok (5 min drive).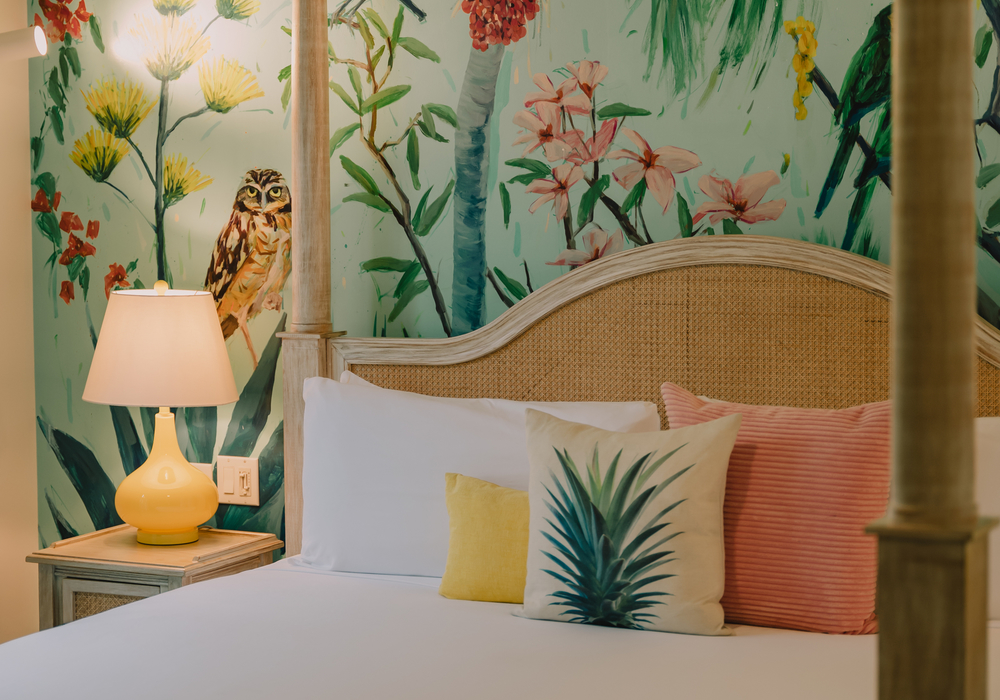 Do-Good Program
Lastly, Boardwalk encourages all hotel guests to explore the hotel's Do-Good Program consisting of a selection of local charities and volunteer programs that better the island. From joining clean-up programs, lending a hand at the Donkey Sanctuary or adopting a stray dog, to donating left over packaged food items to Aruba's Food Bank, the options to make a difference in the local community are endless! Our hotel team gladly provides you with more insights and opportunities to contribute to, or support these local initiatives. Find out all about it here. Doing good, feels good!