Join our Do-Good program!
Boardwalk's Do-Good program intends to inspire you to contribute to the local community and environment in Aruba.  
Participate in one or more of these initiatives to make your vacation even more memorable! 
With care and thoughtfulness, we attempt to run Boardwalk's hotel operations as sustainably as possible. Have ideas how we can do even better? We invite you to share any and all advice with our front desk team or via the post stay survey.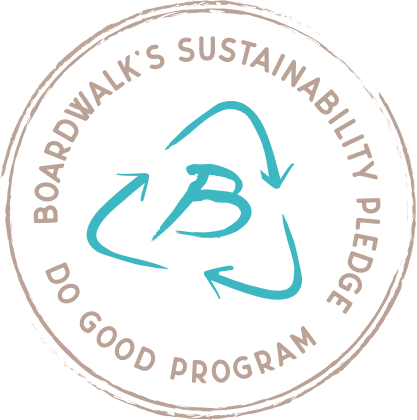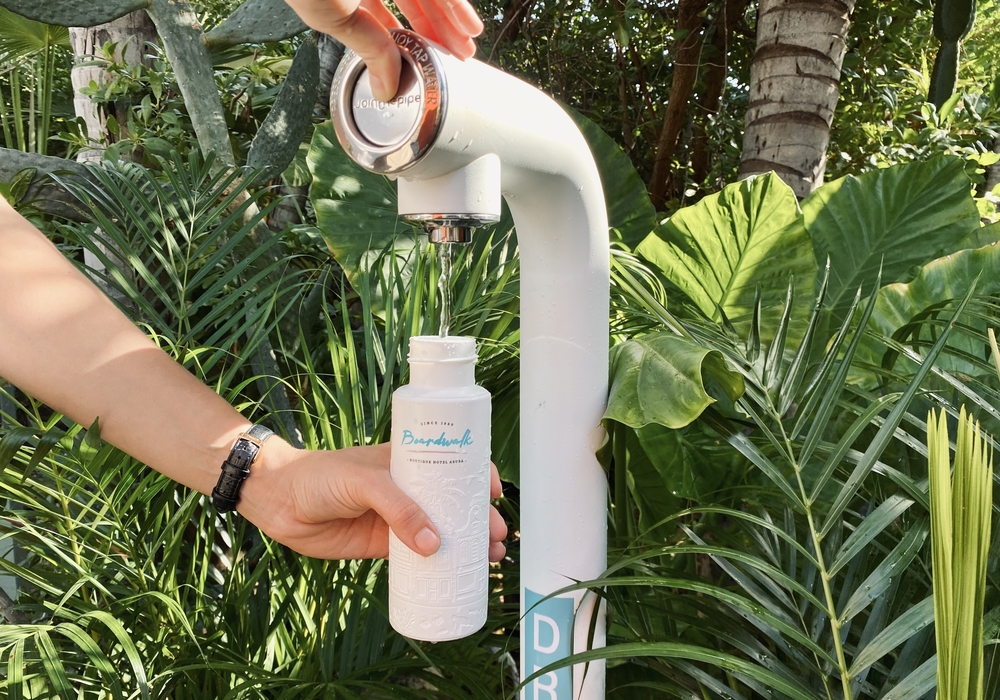 Join the pipe
How you can participate:
Use your complimentary, recycled water bottle during your stay to help us reduce our footprint
Fill up your bottle with dushi Aruban tap water in your casita or from the "pipe" near the gate
Aruba's Tap water meets the highest quality standards issued by the World Health Organization, so no need to purchase single-use water bottles. Just open the tap and refill your reusable bottle or cup! To reduce the footprint of our hotel, we provide every guest with a complimentary reusable water bottle from Join The Pipe.
Join the Pipe, just as Boardwalk, is committed to a world with less plastic waste. Join The Pipe uses their proceeds to set up drinking water and clean-up projects in developing countries. For clean drinking water, healthy living conditions and to tackle plastic pollution at its source.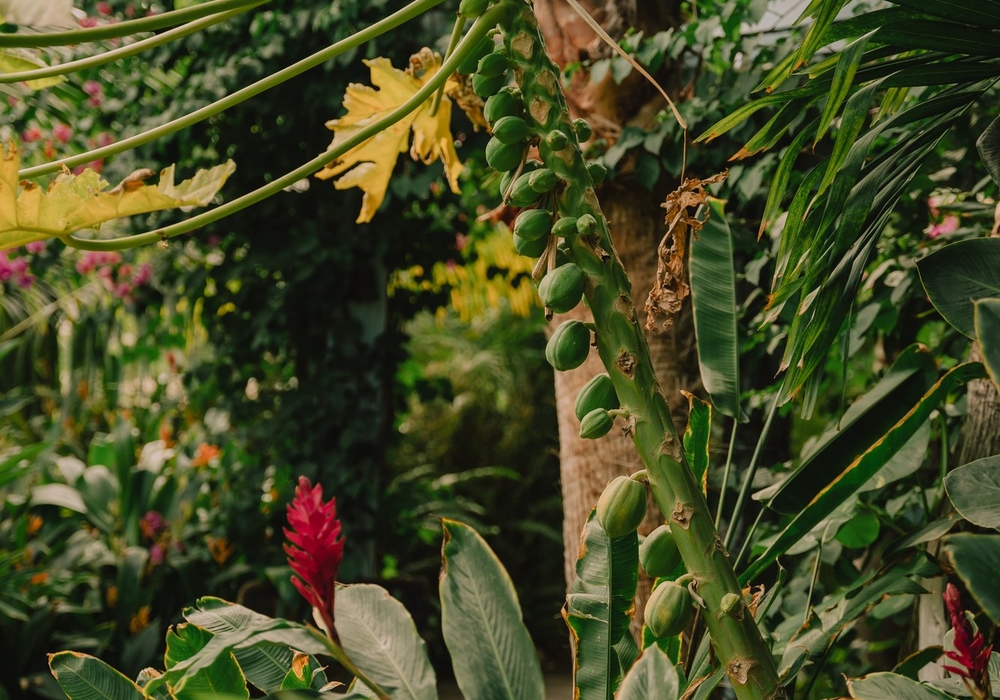 Compost while you vacation
How you can participate:
Follow the tips on the compost bin in your casita
Housekeeping will collect the compost during the daily service
We will deposit your compost in our big pink composter near the gate
You helped fertilize the Boardwalk garden!
Recycling food and other organic waste into compost provides a range of environmental benefits, including improving soil health, reducing greenhouse gas emissions, recycling nutrients, and mitigating the impact of droughts. Also, food scraps and garden waste combined make up more than 28 percent of what we throw away. Not only is food waste a significant burden on the environment, but processing it is costly.
Boardwalk has its own composting bins that recycle the organic waste made by staff members and guests. To help you help us, all casitas are equipped with a countertop composting bin for your food scraps. Housekeeping will pick up and deposit your waste in our bigger composting bins where it will sit for several weeks until we can use the compost for our gardens!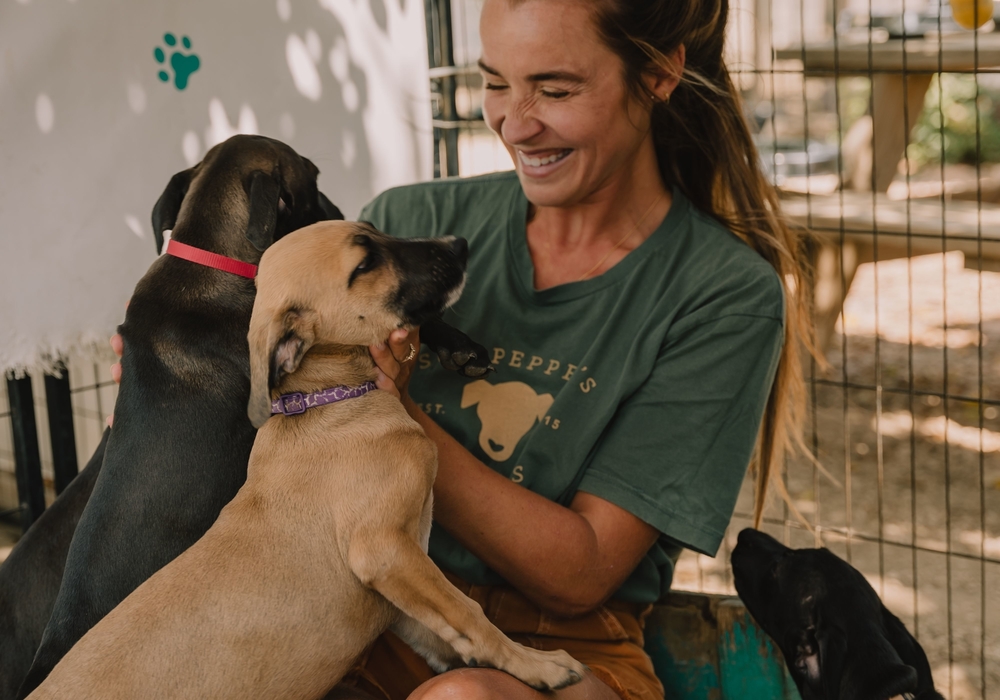 Walk, adopt or transport a stray
How you can participate:
Meet the dogs on the morning beach walks every Wednesday at 4:30 pm or Saturday at 9:30 am. You can bring a donation as well! 
Make an appointment (via DM) to volunteer at the rescue for a morning to care for, feed, clean, pet and play with the rescues.
Make a contribution through a donation (monetary/ food/ supplies)
Transport a dog or cat to their family on your flight home by signing up as a flight volunteer or adopt one yourself!
Sgt. Pepper's Friends is a non-profit animal rescue foundation in Aruba. The foundation is named after the founders beloved dog, keeping his legacy alive.
Through donations and the hard work of the volunteers and the adoptive families, Sgt. Pepper's is able to rescue many animals in need.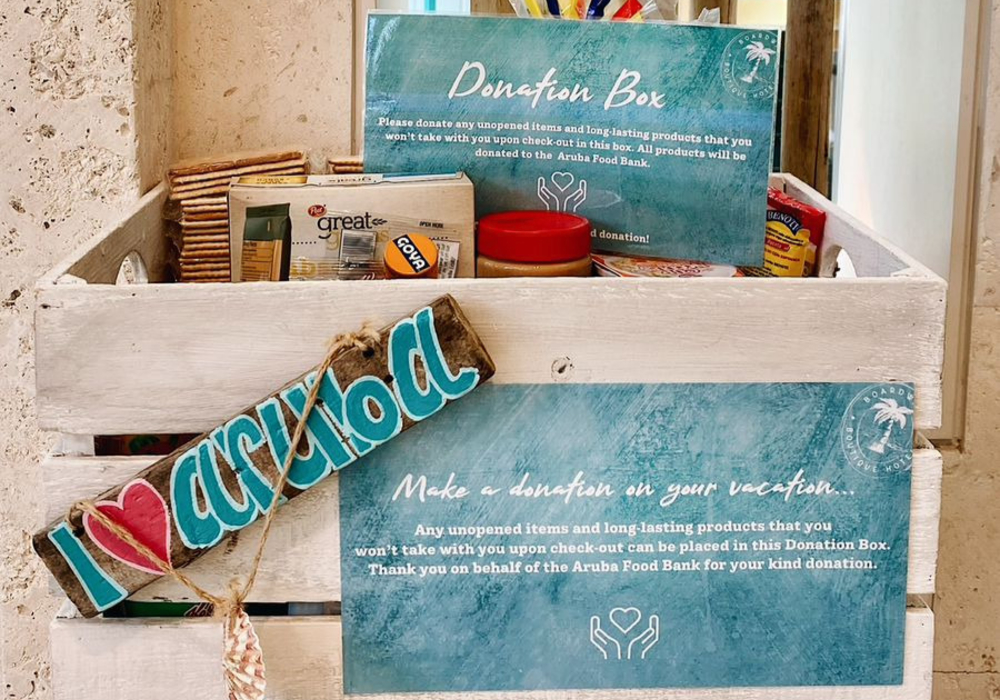 Donate your unopened food items
How you can participate:
Leave your unopened food items in our donation box (cereal, rice, canned items, crackers etc.)
Make a donation to Aruba's local food bank "Fundacion pa nos comunidad" (foundation for our community) 
Make a donation to "Ban uni man pa cria nos muchanan" (Let's unite to take care of our children)
Upon check-out from Boardwalk, you can leave unopened non-perishable food items in the donation box at the front desk. These items are taken weekly to Aruba's Food Bank for local distribution.
"Fundacion pa nos comunidad" is the official food bank in Aruba. The food bank supports approximately 150-200 Aruban families per month.
"Ban uni man pa cria nos muchanan" provides children from low-income families in kindergarten, primary and secondary schools with daily breakfast.
Beach cleanup
How you can participate:
Pick up your bucket at the bucket station on your way out the gate. Ask the front desk for a suggestion of beaches and do's & don'ts for helping to keep our beaches clean
Fill up your bucket with beach trash
Take a picture, post it on social media and use #Boardwalkbucketchallange
Hand over your bucket at the front desk so we can recycle what you found!
Aruba is known for its idyllic, picture-perfect, white sandy beaches and fifty shades of blue waters. We strive to protect this beautiful island not only because the local flora and fauna depend on us but also because it promotes tourism which is the main income for Aruba and its people.
Sadly however, people often leave more than just their footprints. So, on your way out to explore off-the-beaten-path beaches with your snorkel, beach chair and cool box in hand, don't forget to pick up a Boardwalk Bucket at the bucket station near the gate.
By cleaning up the beach you help save marine life, preserve nature, keep toxins out of the water, and create a safer environment!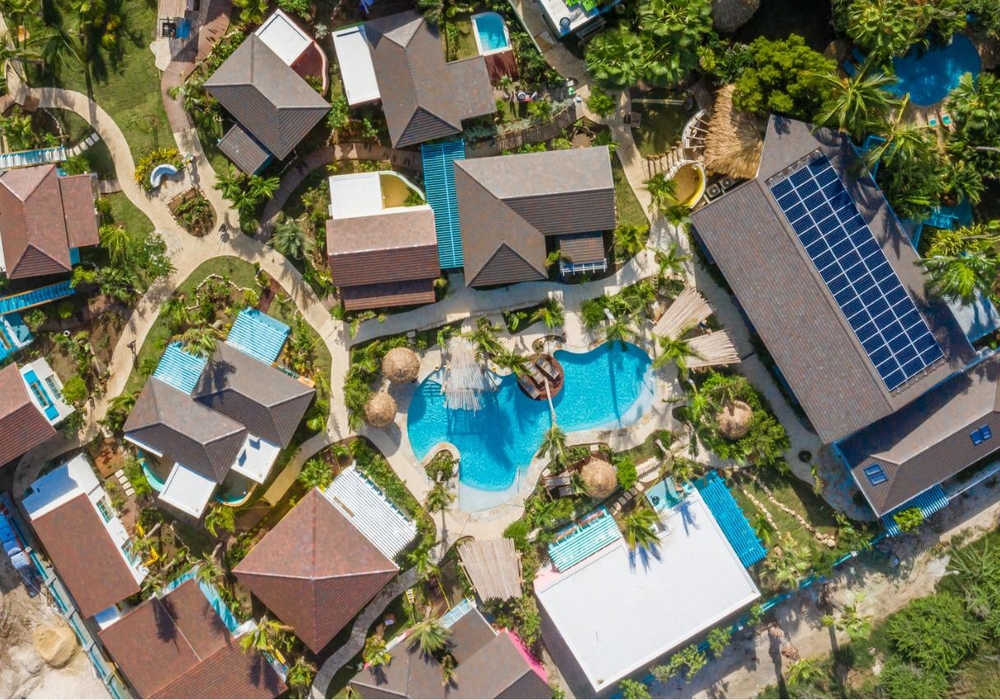 Save electricity & water
How you can participate:
Switch off the lights and TV when you are not in your casita
Unplug chargers when not in use
Close your doors and windows when the A/C is on
Don't leave the water running unnecessarily
Aruba has no natural freshwater source and therefore relies on its desalination plant to produce clean, high-quality drinking water while also producing energy. Although efforts are made to implement sustainability, desalination is not a sustainable way of production. Therefore, we make an effort to consciously use water and electricity and invite you to join us. 
So, although Boardwalks solar panels, ultra inverter A/C units and LED lighting already contribute to minimizing our footprint, take a minute to check your casita when you are heading out to make sure lights and A/C are turned off, windows are closed and the water tap is not running or trickling.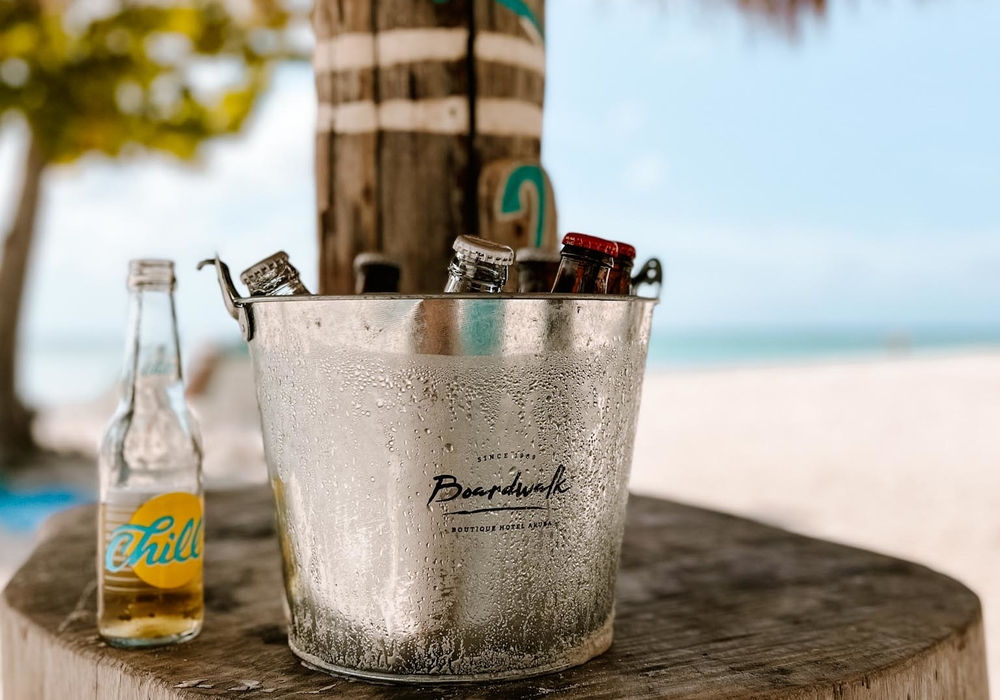 Help us recycle
How you can participate:
Separating your waste in the bins found around the Boardwalk grounds
In your room you will find a blue bin where you can deposit your clean and dry cardboard, plastic, aluminum and Balashi beer bottles.
At Boardwalk we recycle and repurpose; cardboard, plastic bottles, garden waste, aluminum cans and certain glass bottles. We work with various companies around Aruba to make this possible. 
Our cardboard is recycled by Ecotech, our plastic goes to Plastic Beach Party who melt and reuse this plastic to make all kinds of products (like the guest bundle clipboard you receive at check-in!), Daltra recycles our aluminum waste and Fantastic Gardens uses our garden waste to make mulch and soil, Tropical Bottling inspects and reuses all the Balashi Beer bottles an average of 5 times (Balashi, Chill, Mango and Orange).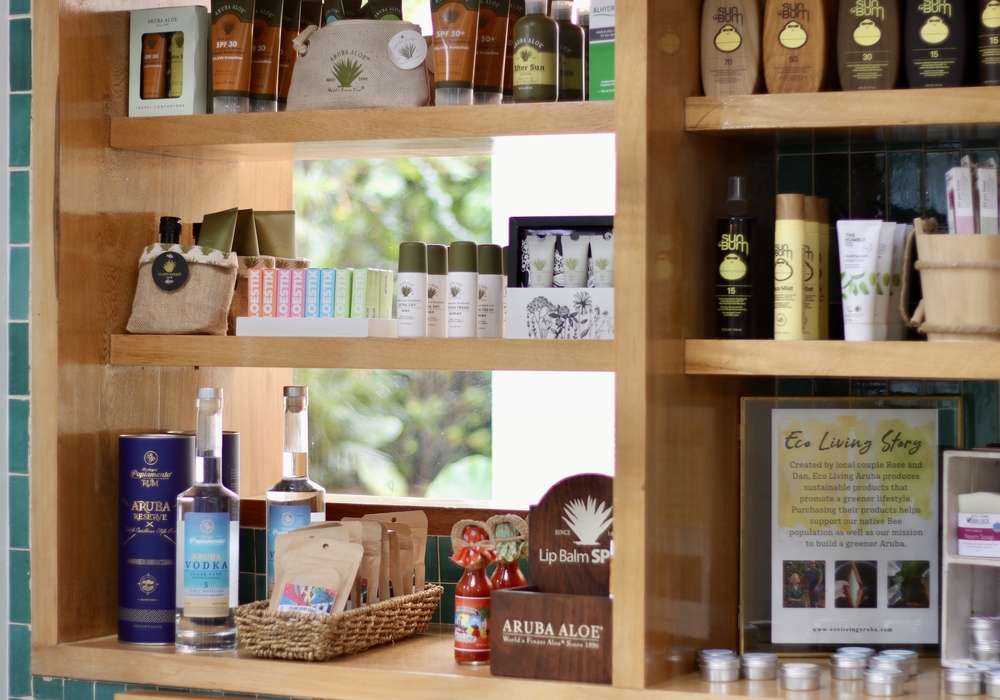 Buy locally made products
How you can participate:
Let us recommend you the best local spots!
Purchase locally made souvenirs from local suppliers or vendors (find our selection in the lobby shop)
Consider the front desk team your local friends, eager to share tips on where to eat & go on the island. Boardwalk has always been known as a leader in curating local experiences which we recommend from our heart. We want to support our local, off-the-beaten-path, mom-and-pop vendors who work hard at providing excellent warm Aruban service and quality products.
We happily assist in creating reservations for you. Our Front desk is open daily from 8 am to 8 pm.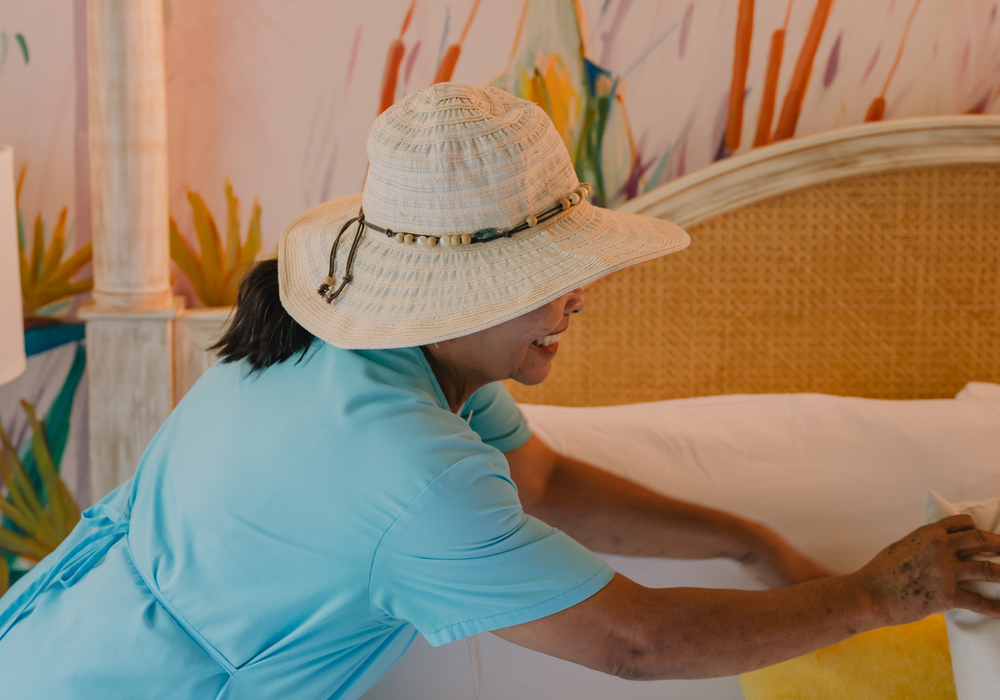 Reuse your towel or sheets
How you can participate:
Hang towels you wish to reuse
Place towels on the floor that need replacing
Do not wish to have your sheets changed daily? Inform a front desk team member!
Aruba has no natural fresh water source and therefore relies on its desalination plant to produce clean, high-quality drinking water while also producing energy. Although efforts are made to implement sustainability, desalination is not a sustainable way of production. Therefore, we make an effort to consciously use water and electricity and invite you to join us. 
In an effort to conserve water and reduce energy usage, kindly hang the towels you wish to reuse. If you would like your towels replaced, please place them on the floor in your room. Don't wish to have your sheets changed? Let one of our front desk team members know!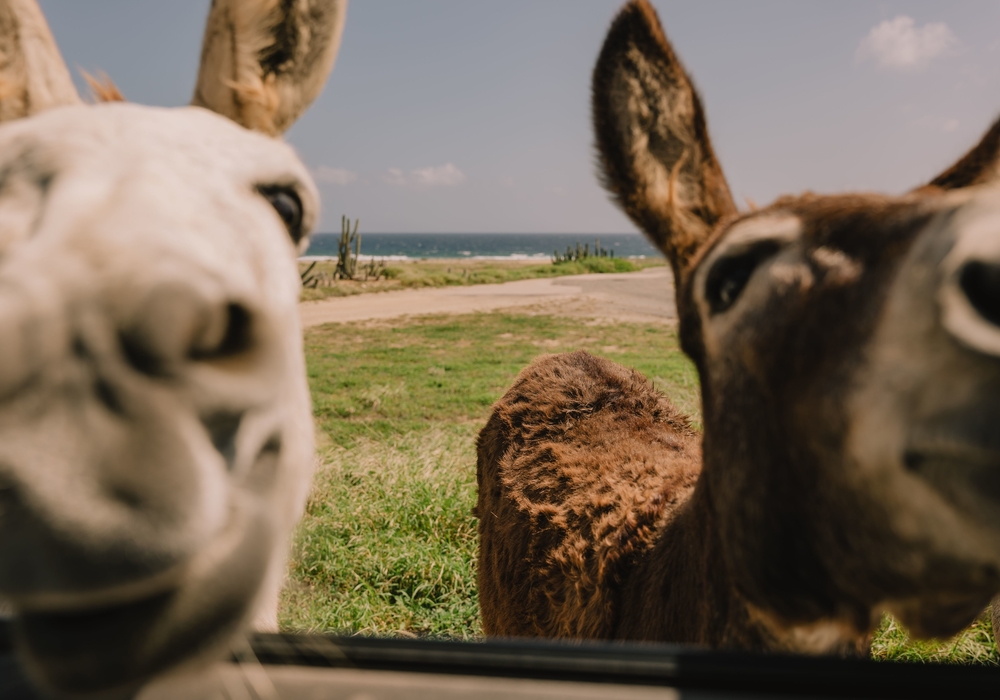 Adopt a Donkey
How you can participate:
Pay the donkey sanctuary a visit and help out with cleaning and feeding
Adopt a donkey for an annual fee
Make a donation
Although not originally native to Aruba, donkeys have existed here for 500 years as they were the primary mode of transportation until cars were introduced on the island. At that point, many Arubans no longer had the need for their formerly beloved donkey. Thankfully they now have a safe haven at the Donkey Sanctuary where each donkey is given a name and receives food and water, shelter, quality medical care and lots of love.
We encourage you to plan a visit to the Sanctuary and see for yourself what so many others have discovered, that there's more to a donkey than what you think you knew.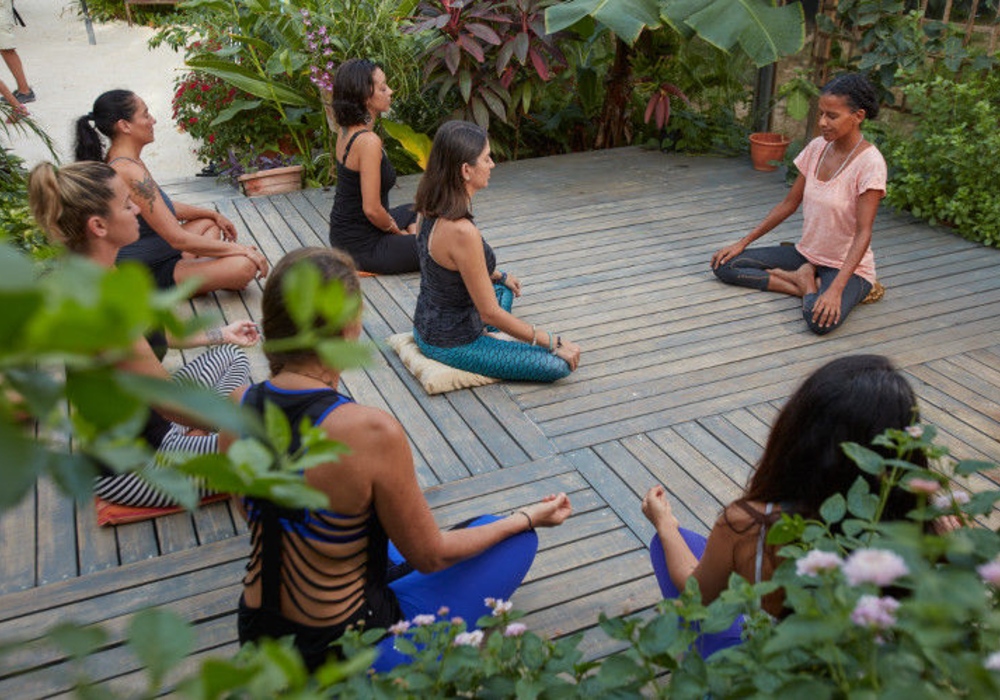 Meditate to donate
How you can participate:
Join the meditation session on Wednesday morning $15 (or however much you would like to donate)
Half of the proceeds go towards the upkeep of the Butterfly Farm
The Butterfly Farm Aruba has the same lush, tropical, tranquil vibes as Boardwalk. Shanti, a local yoga and meditation teacher who has worked on and off at the farm for 18 years, gives weekly meditation classes here.
Enjoy meditation and mindful walking while contributing to the upkeep of the farm that educates, protects and takes care of hundreds of species that are essential to the world's ecosystem.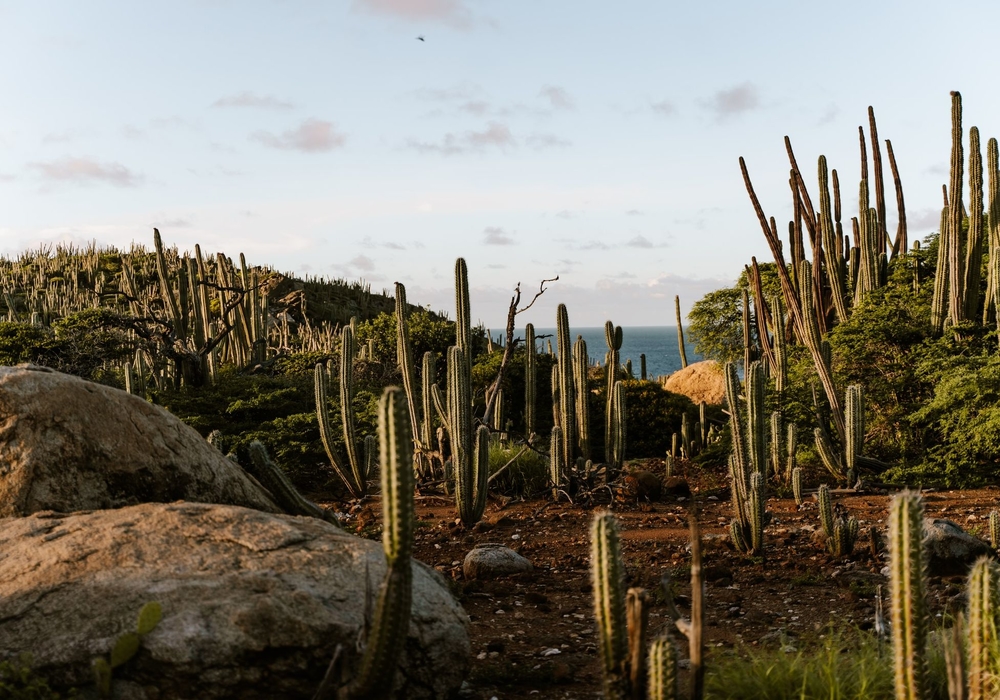 Pay a visit to the national park
How you can participate:
Pay tribute to true Aruban nature by visiting the National Park Arikok
Take a guided tour to learn even more about our heritage, flora and fauna
We highly recommend you pay a visit to Arikok National Park, not only to enjoy views of Aruba's rugged terrain, desert-like hills filled with tall cacti, a breathtaking coastline and protected native flora and fauna. By paying the Arikok admission fee you contribute to Aruba's nature conservation.
The National Park takes you on a memorable journey of the island's heritage offering unique geological, cultural and historical sites. These can all be enjoyed and explored either on your own or during guided tours. A wide variety of educational and informative programs and fun activities are available.
Visit the front desk for more information and to make arrangements for any of the above-mentioned Do-Good program initiatives.
Curious what we do to help reduce our footprint?