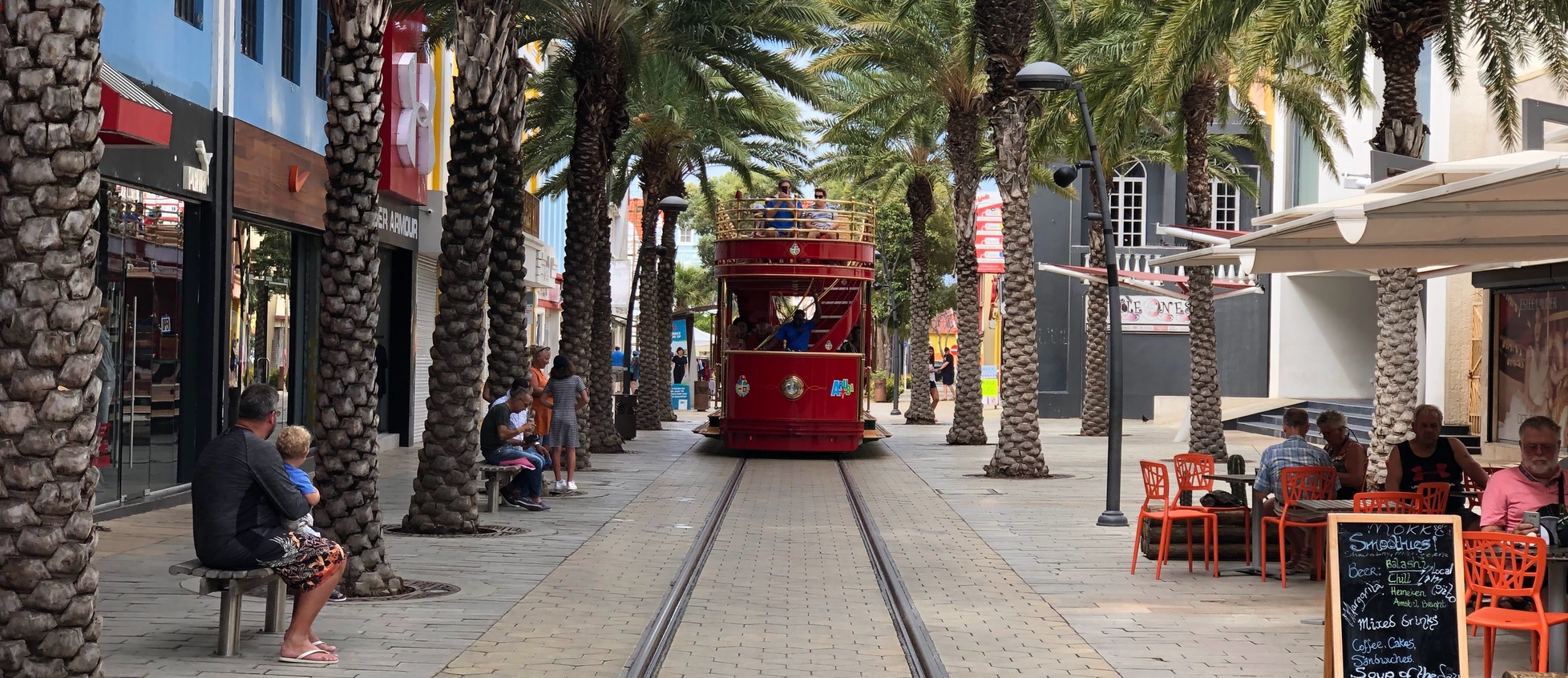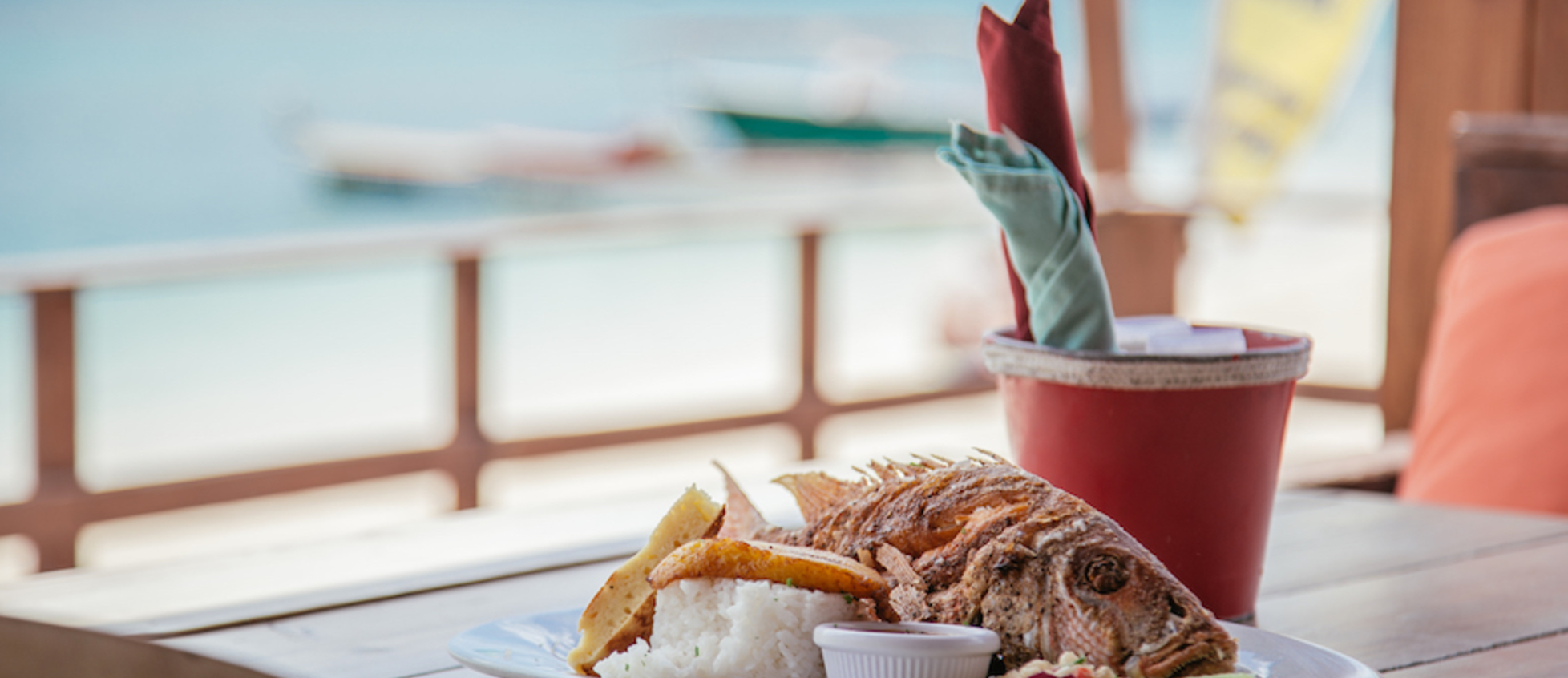 Local Food
Pastechi
(pronounced pastetjee)
This favorite island snack from the deep fryer can be eaten at any time of day; it's a breakfast item for many but also a popular mid-day pick-me-up and pass around snack at parties and events. They're filled with various ingredients such as ham, cheese, pulled pork and more. Go try them all! Here's some of our best addresses for pastechi in Aruba: Tia Rosa (also try their patacon sandwich!), Pastechi House, Welcome Snack, Prikibos
Johnny cakes
Derived from the original "journey cake", a cake that was enjoyed on the long walk or journey by donkey to work, Johnny Cakes are another island specialty and go-to snack for any time of day. The dough, made of flour, sugar, salt, butter and baking powder is stuffed with cheese, salt fish (bacao), ham or chicken. For the best, finger-licking johnny cakes, visit Grote Berg Snack in San Nicolas. Open daily 7 am – 3 pm. Sunday closed.
Dragon fruit
Is an exotic red fruit that grows on cactus plants, filled with powerful vitamins and antioxidants that speeds healing and boosts immunity. Who knew? Well, James Ramos did, the owner of local dragon fruit (and date palm) farm Cunucu di Jimmy. James grows up to five different dragon fruit types depending on the season. Want a taste? Make a stop at his road-side eatery Mi Boca Dushi on the main backroad in Ponton (a 5 minute car drive from Noord/Boardwalk). Open daily from 6:15 am – 2 pm; Sunday from 7:30 am – 2 pm.
Barbecue
Comfort food is abundantly available on Aruba and lighting up the barbecue is a favorite pastime amongst islanders, so much so that we provided all private patios at Boardwalk with a barbecue grill. Not in the mood to do it yourself, yet craving some of the best barbecue you ever had? Head out to San Nicolas (believe us, it's worth the drive) and pull over at Grill Twenty One for the best take-out specialties from the grill. Open Friday and Saturday 7 pm – 2 am; Sunday from 11:30 am – 3 pm. Boxed plates contain ribs, chicken, wings, pork, coleslaw, fries and Johnny cake. Yum!
Another grill specialty can be found at Baby Back Grill, at the far end of the Main Street in downtown Oranjestad for grilled, juicy baby racks. Open daily from 11 am – 6 pm. Closed on Tuesdays.
Saco
Which means 'bag' in Papiamento, is the name of a snack platted that is served in a brown paper bag and usually contains fries, ribs, chicken and a Johnny cake. Don't let the grease that soaks through the bag withhold you from digging in, as it is so good, especially as a late-night snack. Two addresses for excellent Saco can (both) be found in San Nicolas: Saco di Felipe, Aruba's most popular address for saco so expect lines, and Good Idea Snack, about 50 steps removed from Saco di Felipe, sold from the kitchen door of Maureen Richardson. Open 7 days a week, 6:30 pm – midnight; 
 
Fresh fish
Can be found close to Boardwalk at Nos Clubhuis – if you're lucky the local fishermen from Hadicurari (the pier across from Marriott's Surf Club and Nos Clubhuis) just brought in their fresh catch and you can order it from their menu. Nos Clubhuis (our clubhouse) was built for the local fishermen as their hangout, yet locals and visitors found their way in and you can enjoy fried fish over magnificent Palm Beach ocean views. Other great addresses to obtain a fresh catch from a local fisherman are the Renaissance Marina pier in Oranjestad and the overly popular eatery Zeerovers in Savaneta (long lines on most days; sit down dinner and take out are possible). An under the radar address is Aruba Nautical Club located in Balashi, right behind the airport, for fresh fish and encounters with -only- locals.