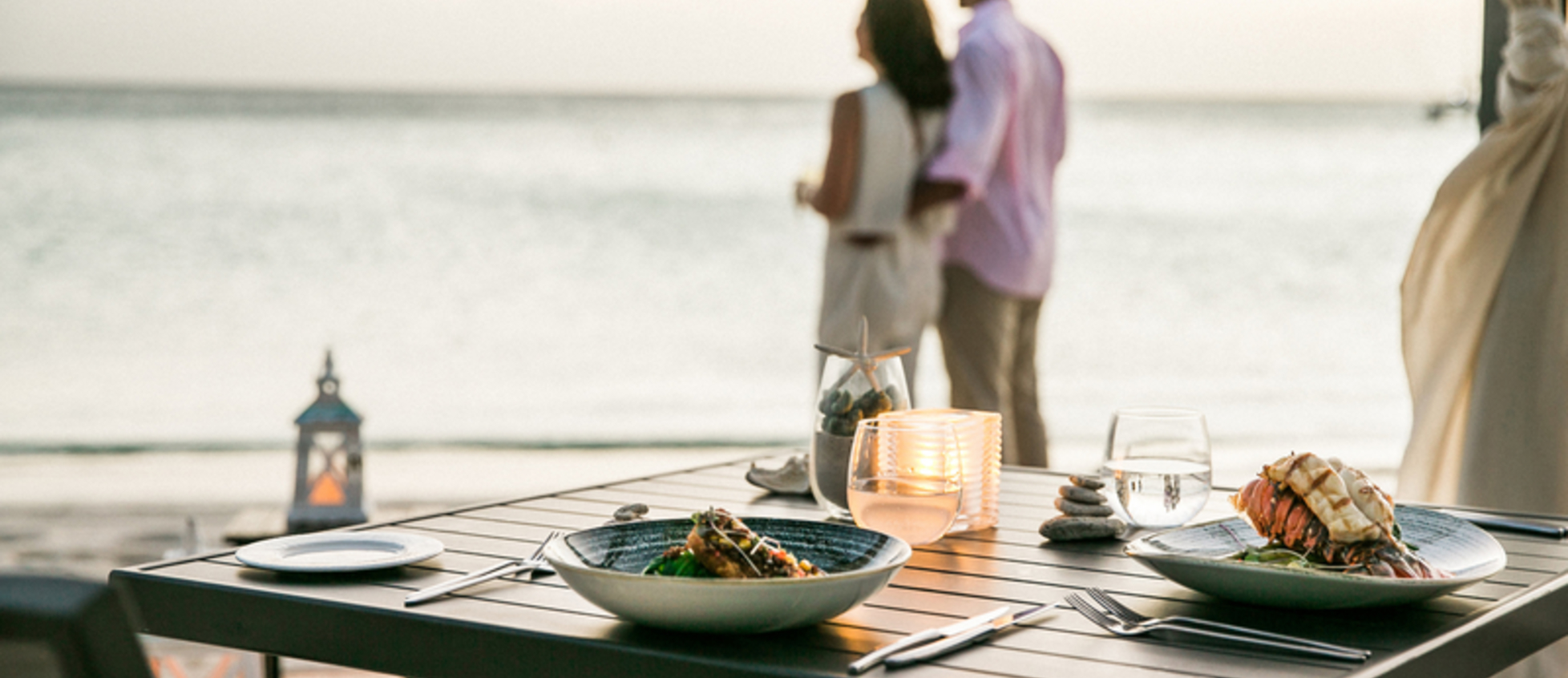 Nearby restaurants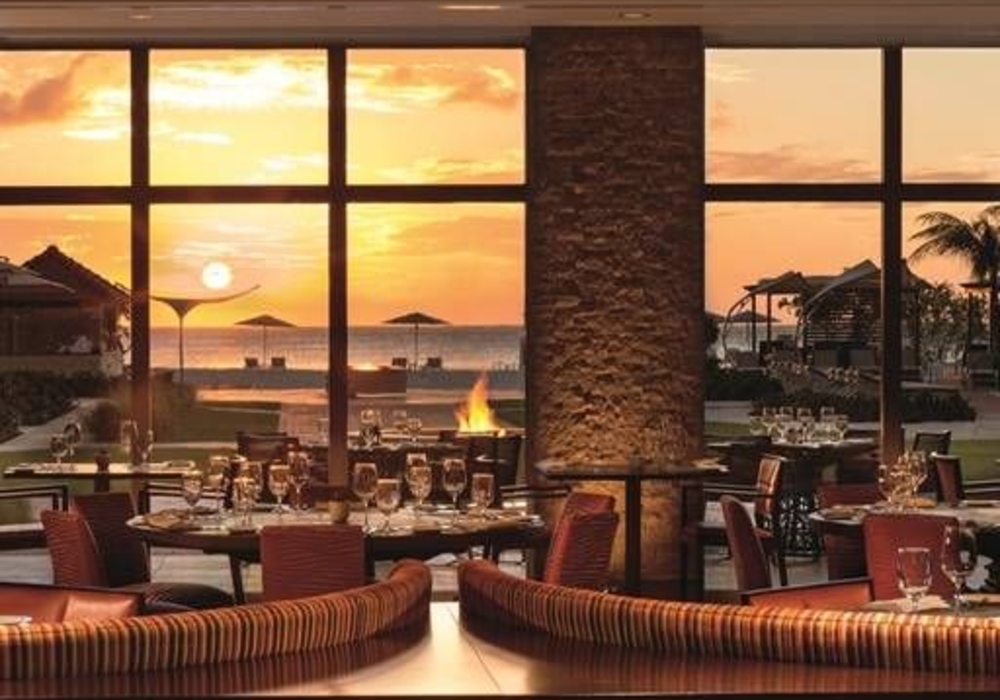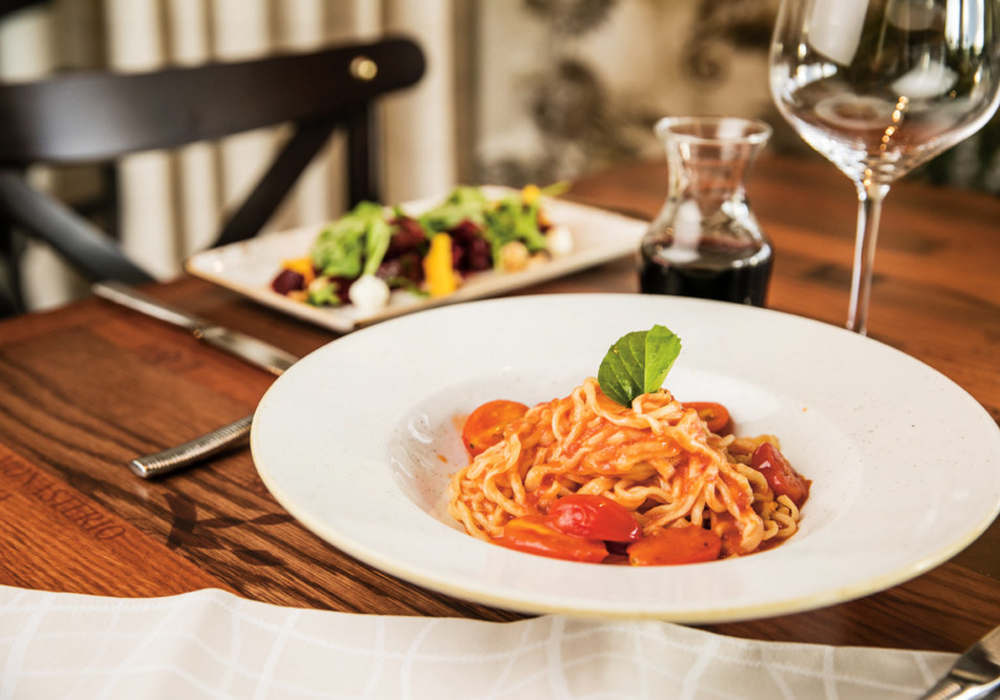 Casa Nona (The Ritz-Carlton)
Casa Nonna is the fine dining restaurant at The Ritz-Carlton, Aruba, conveniently located right across the street from Boardwalk Boutique Hotel and offers Italian cuisine. 
Choose from seating indoors, or outside on their covered terrace, overlooking fire pits, the tail end of Palm Beach's white sand beaches and a glimpse of Aruba's magnificent sunset.
Our team's favorite dishes are the meatballs, grilled octopus, pasta & seafood dishes. 
Caribbean-elegant * dinner * 4-minute walk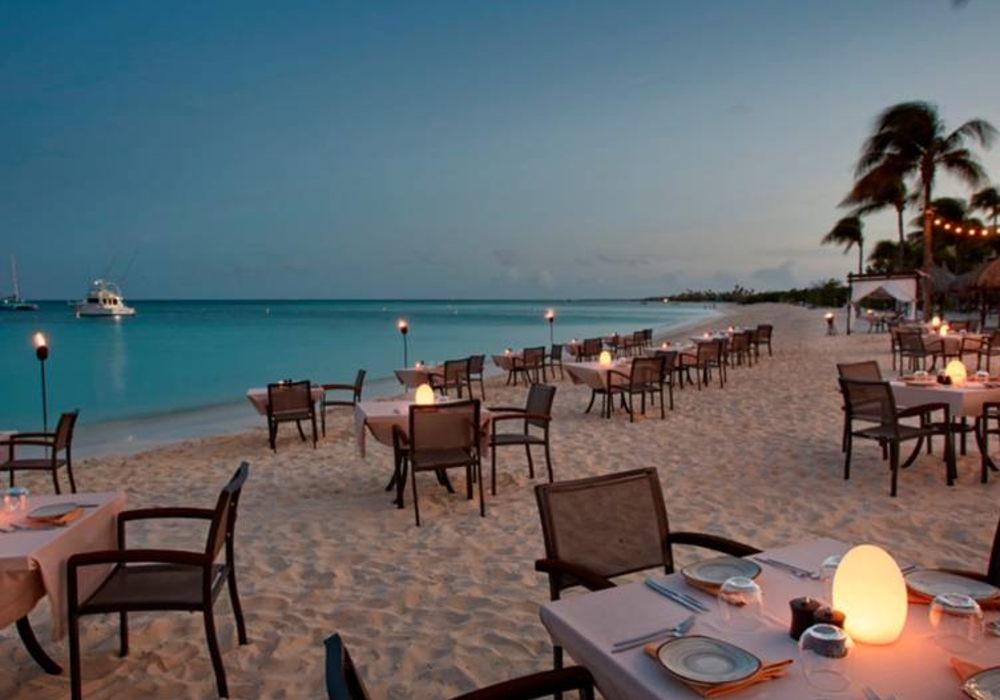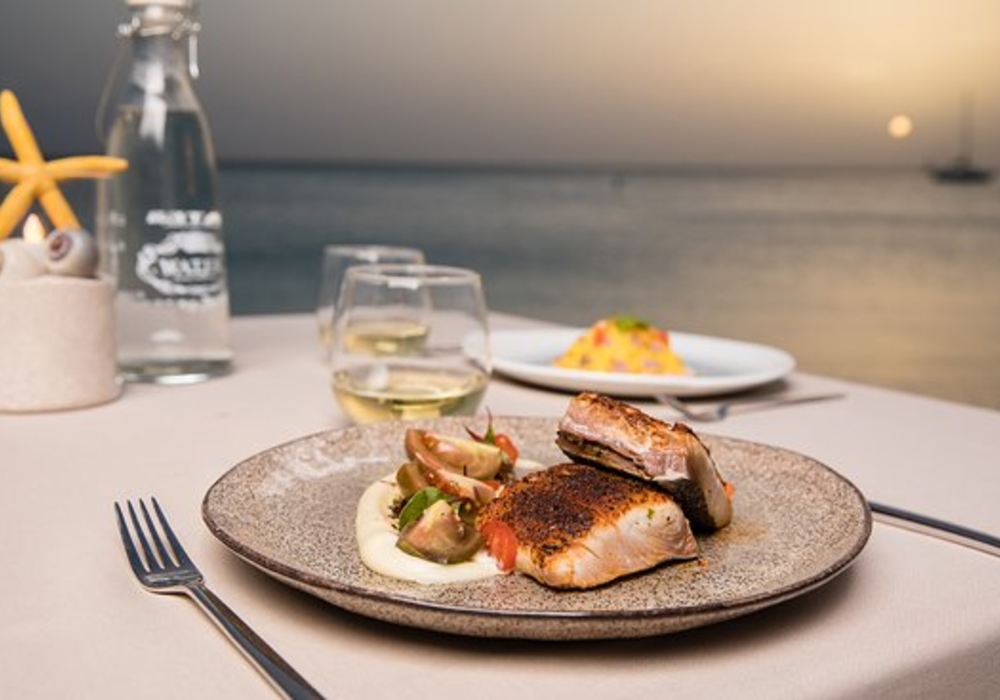 Atardi (Marriott Resort & Stellaris Casino)
Located on the beach, Atardi specializes in fresh seafood and spectacular views. See the sunset over the Caribbean here in our Palm Beach, Aruba, restaurant. Spectacular scenery and fresh, succulent seafood combine to create our romantic ambiance.
Caribbean-elegant * dinner * 5-minute walk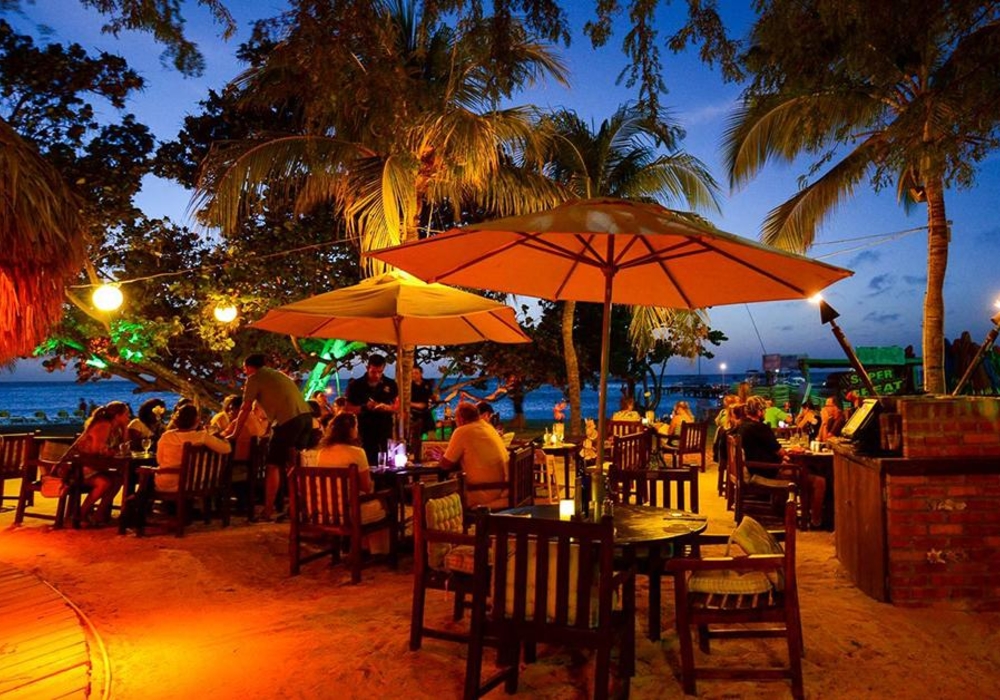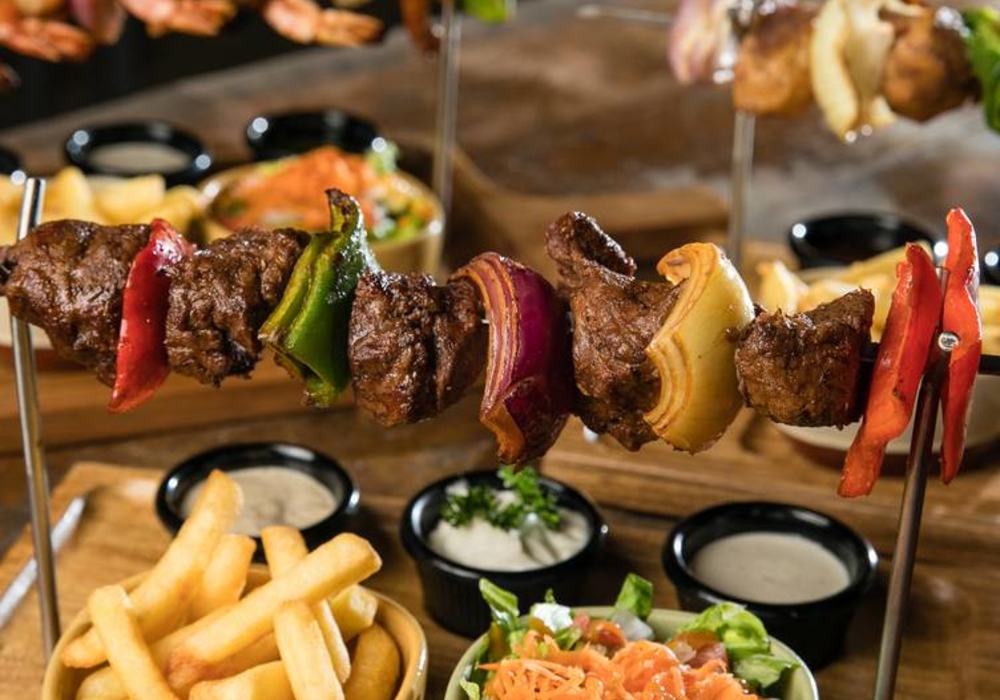 Moomba Beach Bar and Restaurant (Between Holiday In and Marriott Surf Club)
Moomba Beach is a restaurant with two bars. Located on the beach between the Marriott and the Holiday Inn. The large outdoor bar features live music and DJs. The small bar is situated next to the restaurant, all perfectly located on the beach for having great cocktails or other drinks. 
An open-air seaside restaurant has countless options for breakfast, lunch and dinner, with a wonderful ocean view as your backdrop. 
Caribbean-casual * breakfast, lunch & dinner * 10-minute walk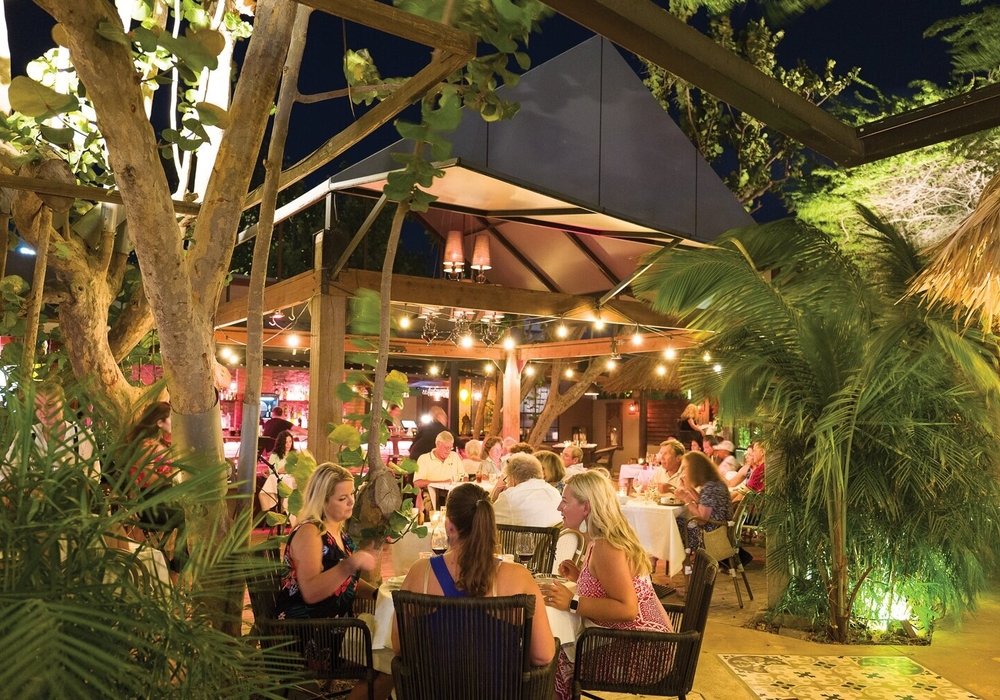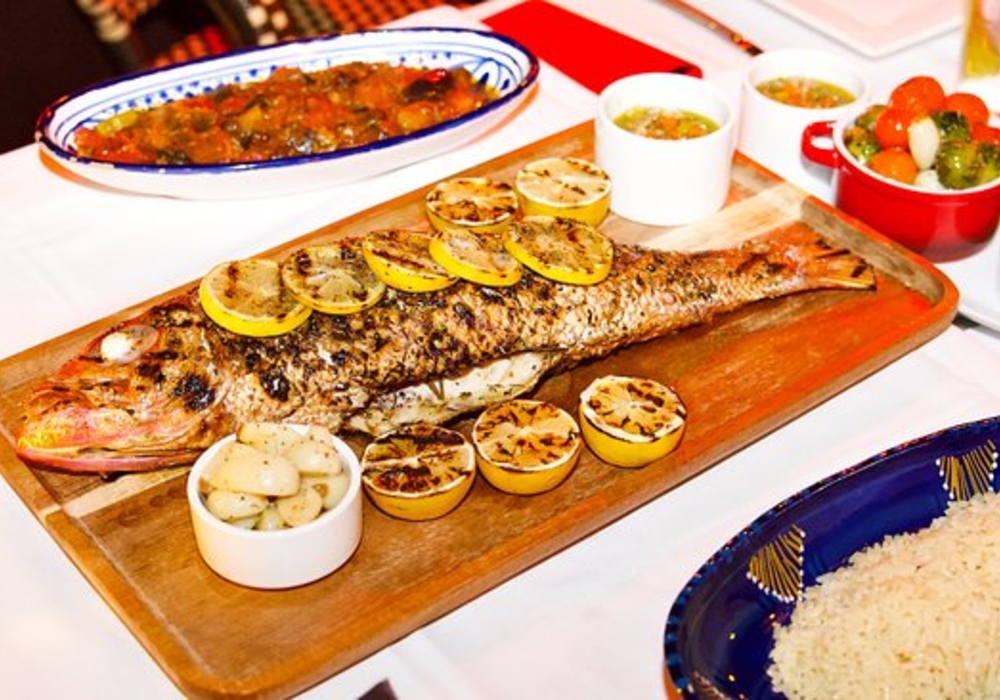 Bohemian (In front of Barceló Hotel)
Tucked away in a hidden nook alongside the popular Palm Beach Strip, Bohemian French Restaurant with its secret-garden charm is a romantic setting for outdoor dining. This eclectic beauty offers a cozy bar area, an international dinner menu and ample seating under twinkling lights and Aruba's local grape trees, and live entertainment on most nights. For an extra romantic ambiance and intimate celebrations, this restaurant offers private dining inside a semi-enclosed ratan hut. Party on after dinner, as the restaurant is located in the heart of Palm Beach's bustling nightlife.
Caribbean-elegant * dinner * 20-minute walk, 4-minute drive