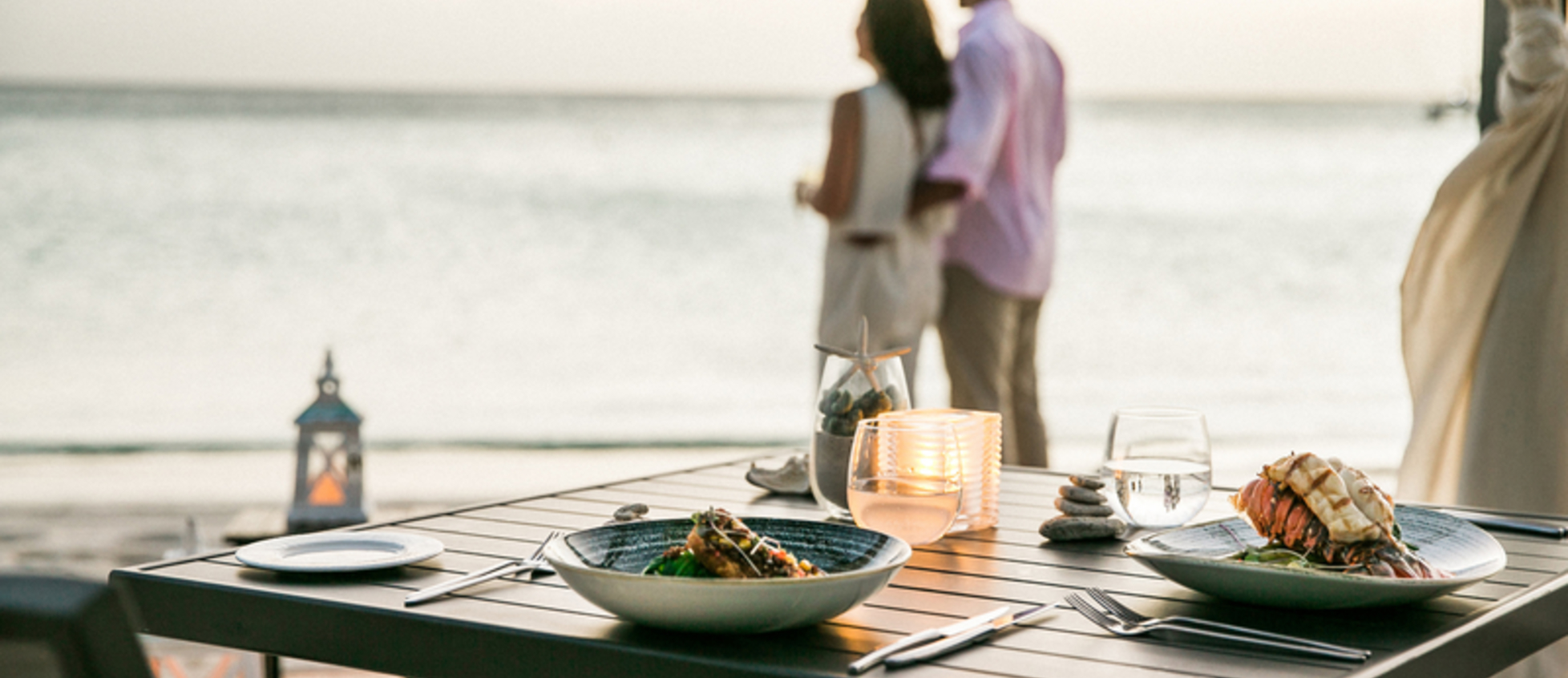 Nearby Restaurants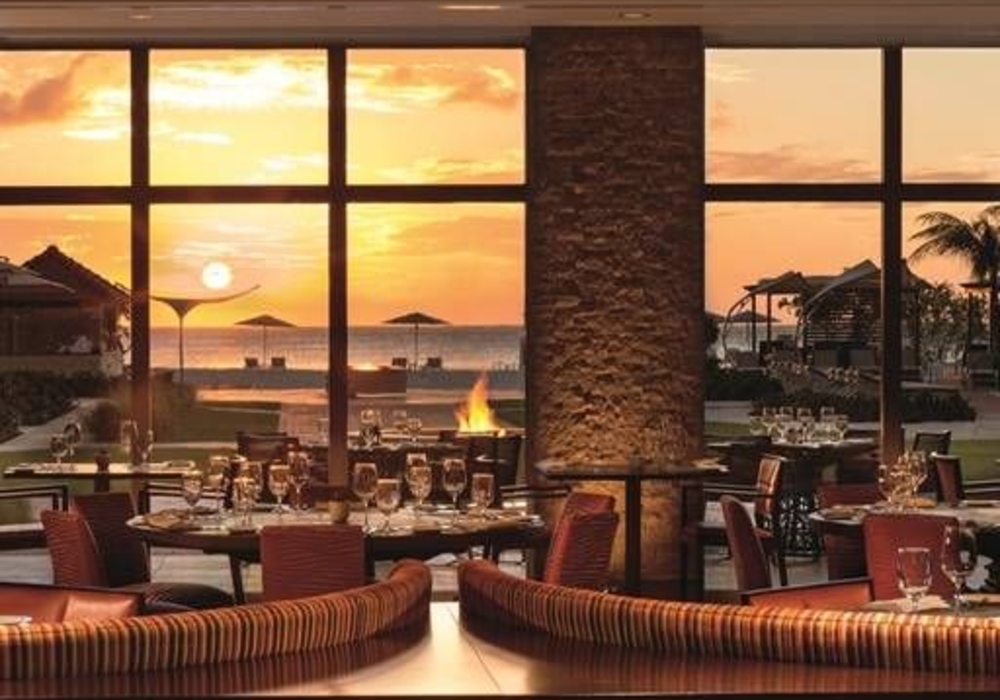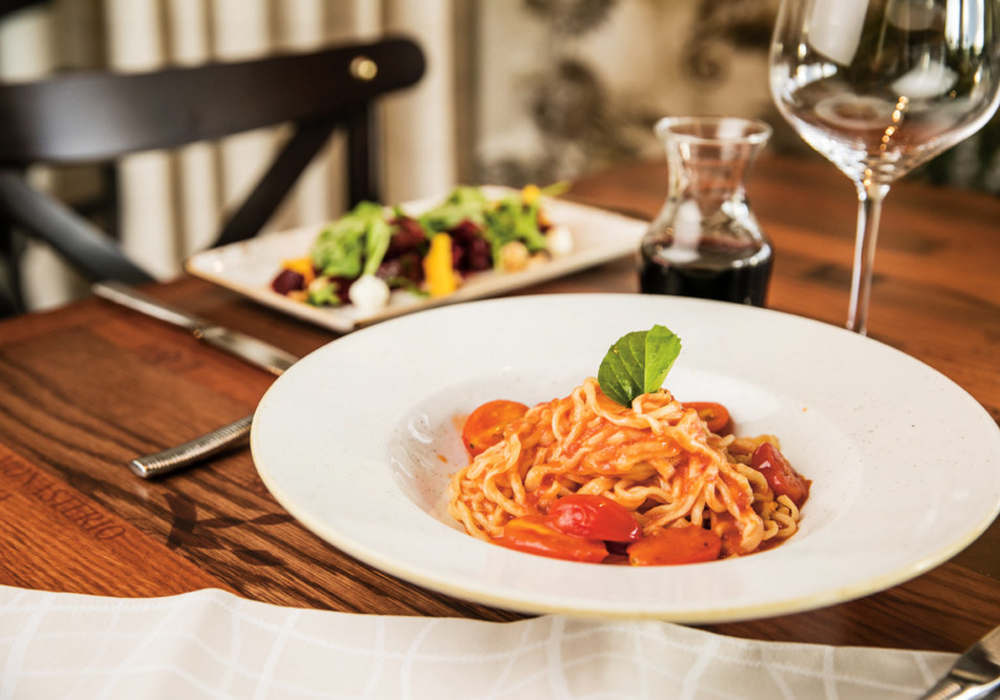 Casa Nonna (The Ritz-Carlton)
Casa Nonna is the fine dining restaurant at The Ritz-Carlton, Aruba, conveniently located right across the street from Boardwalk Boutique Hotel and offers Italian cuisine. 
Choose from seating indoors, or outside on their covered terrace, overlooking fire pits, the tail end of Palm Beach's white sand beaches and a glimpse of Aruba's magnificent sunset.
Our team's favorite dishes are the meatballs, grilled octopus, pasta & seafood dishes. 
Caribbean-elegant * dinner * 4-minute walk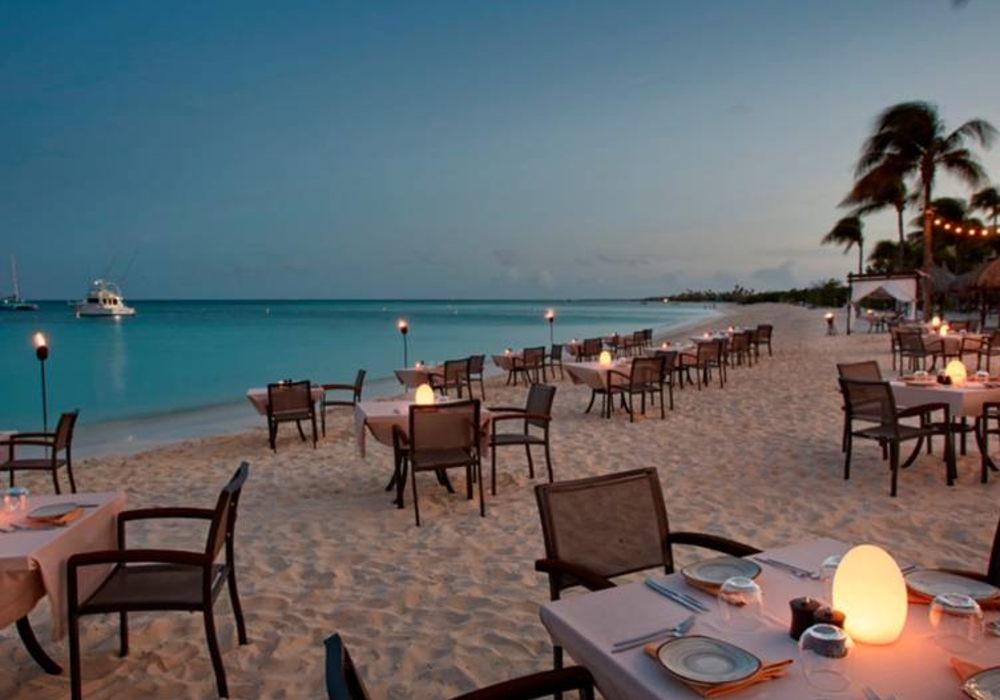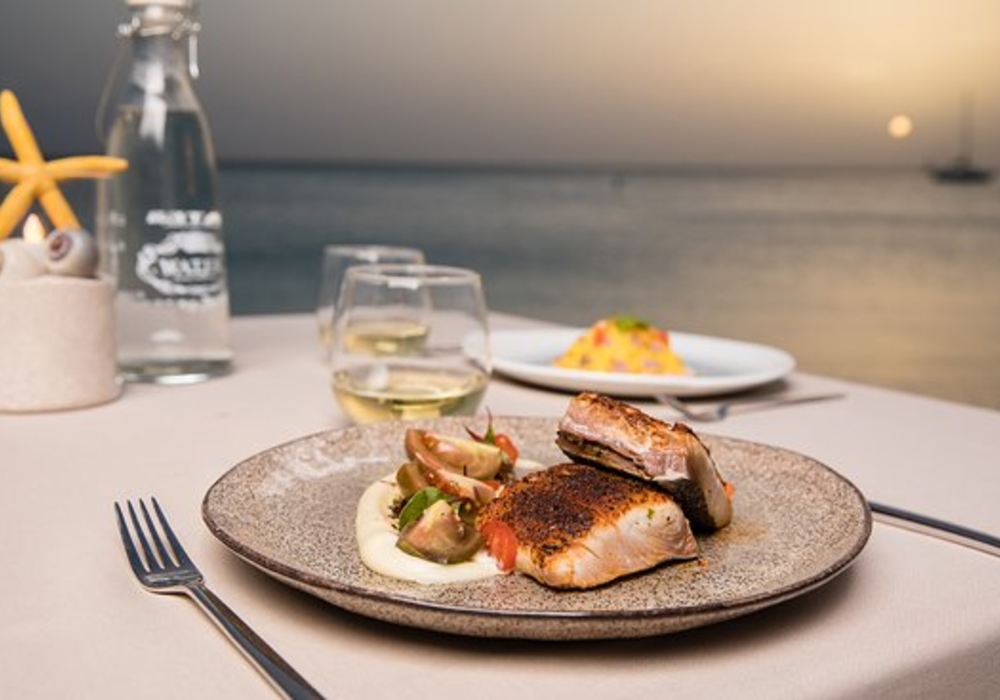 Atardi (Marriott Resort & Stellaris Casino)
Located on the beach, Atardi specializes in fresh seafood and spectacular views. See the sunset over the Caribbean here in our Palm Beach, Aruba, restaurant. Spectacular scenery and fresh, succulent seafood combine to create our romantic ambiance.
Caribbean-elegant * dinner * 5-minute walk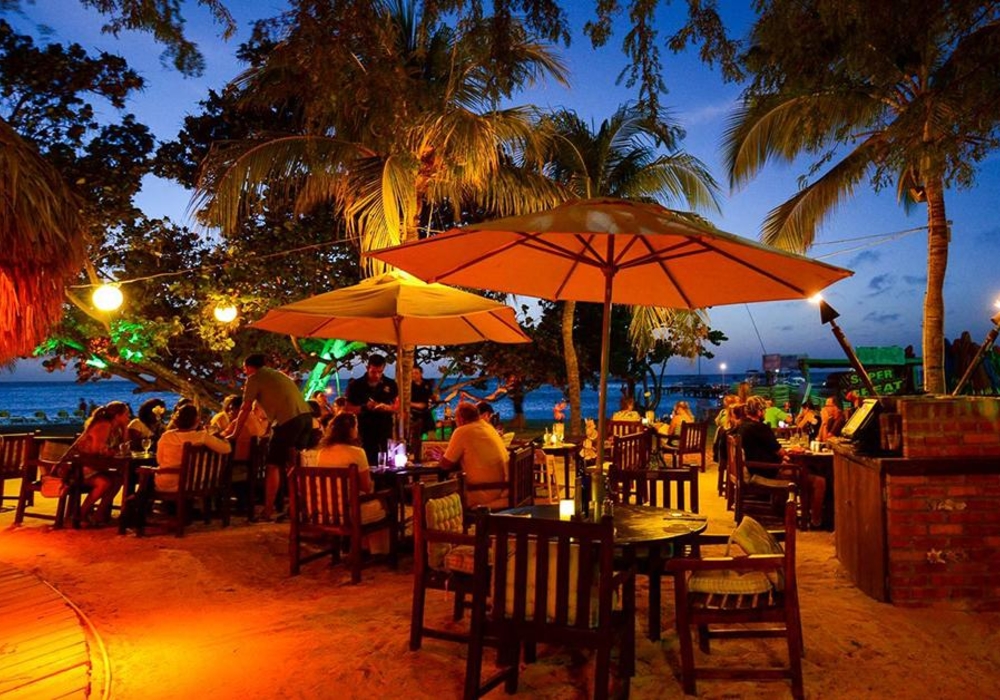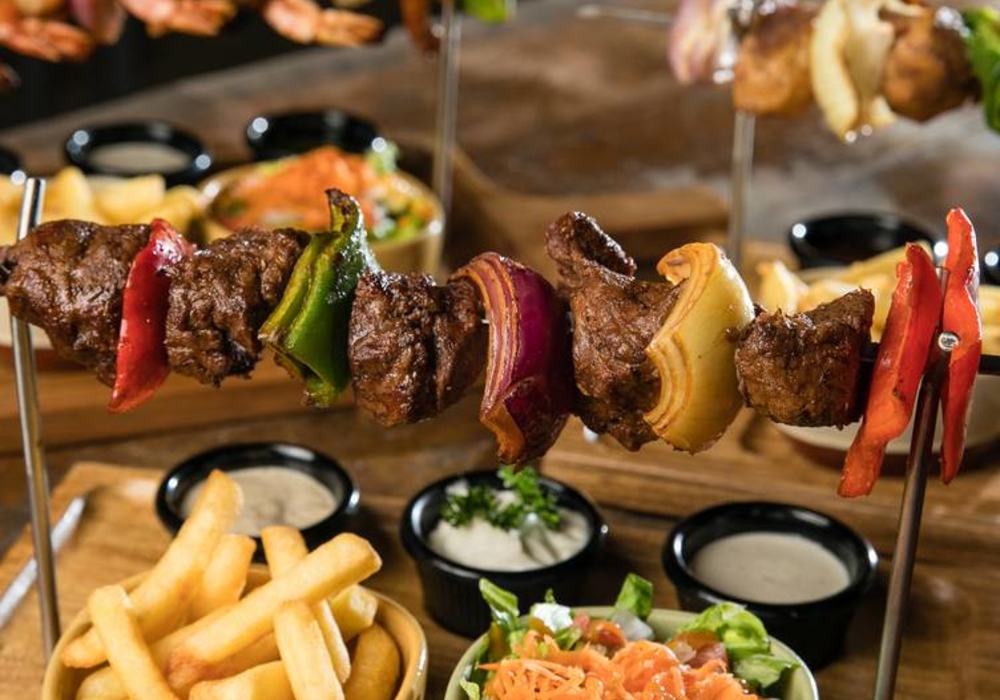 Moomba Beach Bar and Restaurant (Between Holiday In and Marriott Surf Club)
Moomba Beach is a restaurant with two bars. Located on the beach between the Marriott and the Holiday Inn. The large outdoor bar features live music and DJs. The small bar is situated next to the restaurant, all perfectly located on the beach for having great cocktails or other drinks. 
An open-air seaside restaurant has countless options for breakfast, lunch and dinner, with a wonderful ocean view as your backdrop. 
Caribbean-casual * breakfast, lunch & dinner * 10-minute walk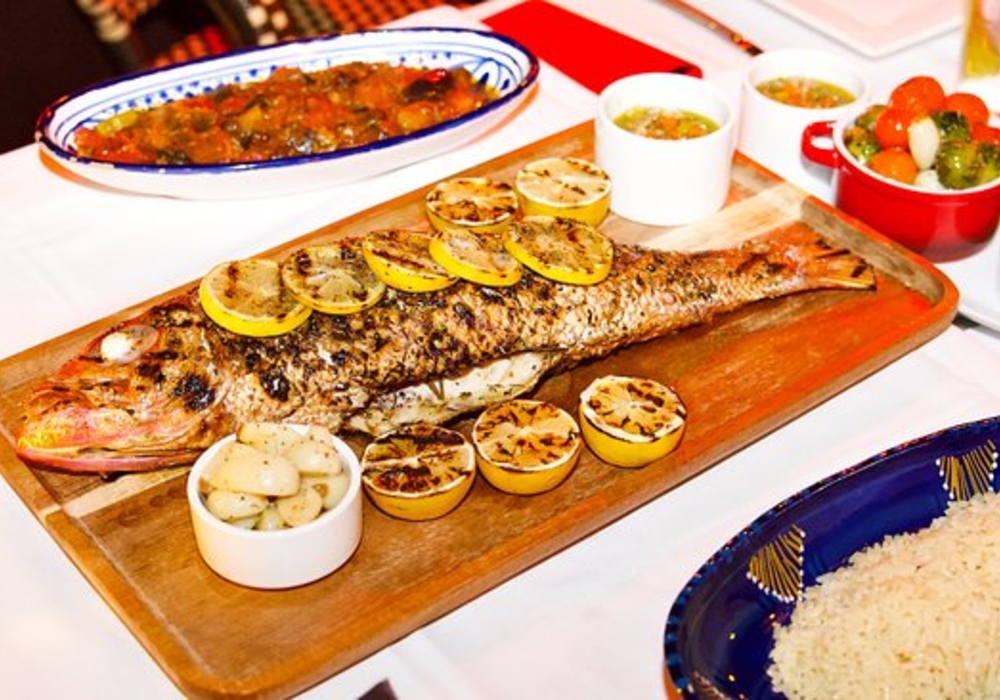 Bohemian (In front of Barceló Hotel)
Tucked away in a hidden nook alongside the popular Palm Beach Strip, Bohemian French Restaurant's secret-garden charm is a romantic setting for outdoor dining. This eclectic beauty offers a cozy bar area, an international dinner menu, ample seating under twinkling lights, Aruba's local grape trees, and live entertainment on most nights. This restaurant offers private dining inside a semi-enclosed ratan hut for an extra romantic ambiance and intimate celebrations. Party on after dinner, as the restaurant is located in the heart of Palm Beach's bustling nightlife.
Caribbean-elegant * dinner * 20-minute walk, a 4-minute drive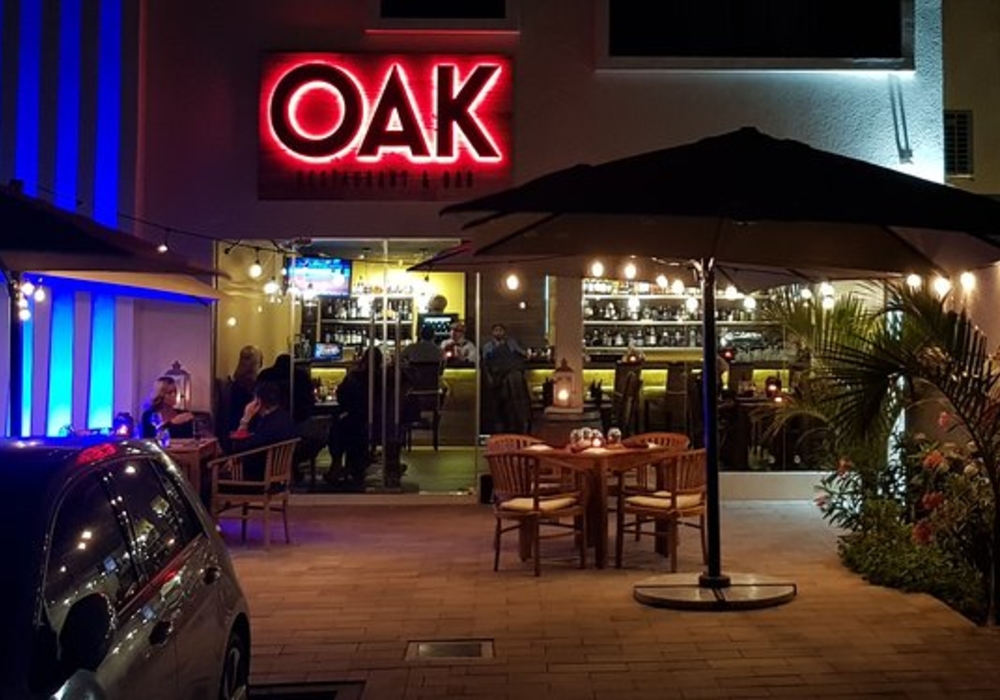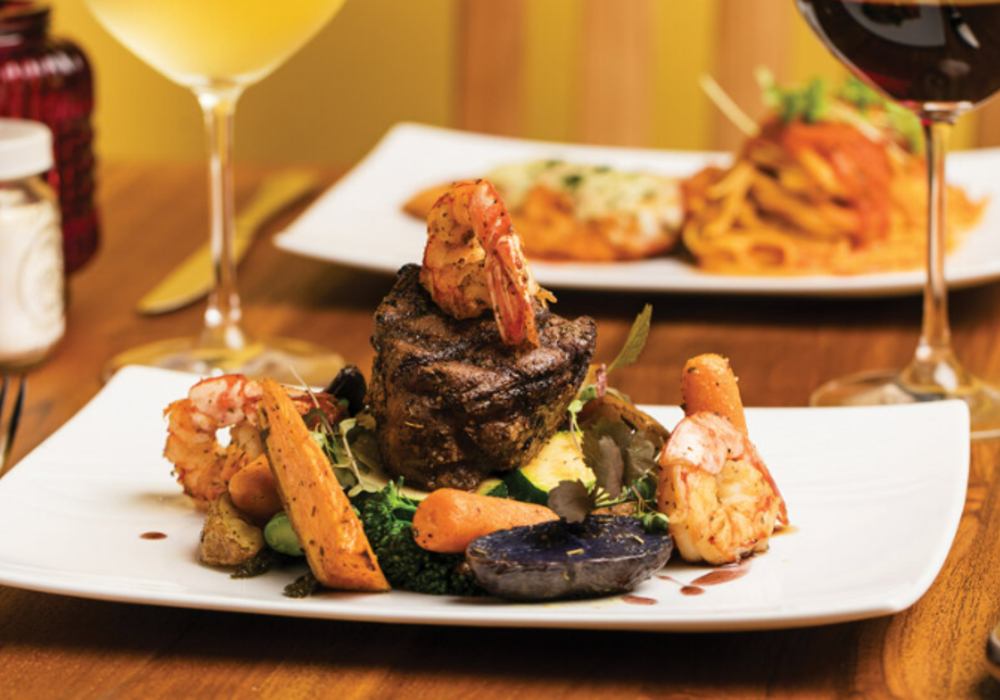 Oak (Noord, Aruba)
The friendly, attentive, and casual atmosphere makes Oak's a favorite for locals and those just passing through. Their creative chefs have a license to delight. the inventive menu puts on display the cuisine of the Caribbean!
4 min drive * Caribbean Elegance * Fusion Mediterranean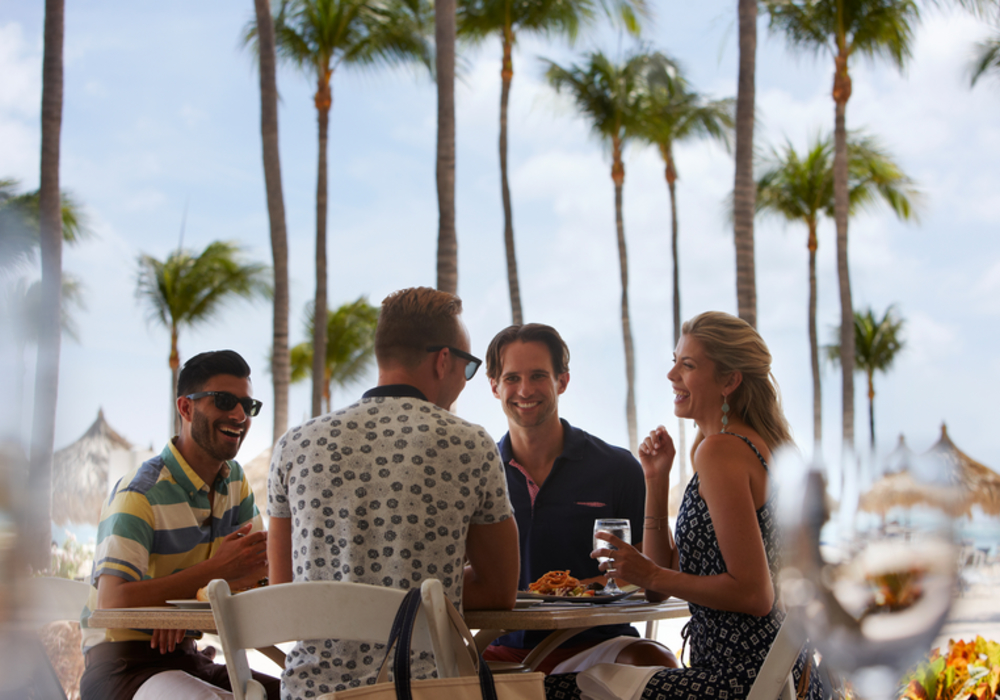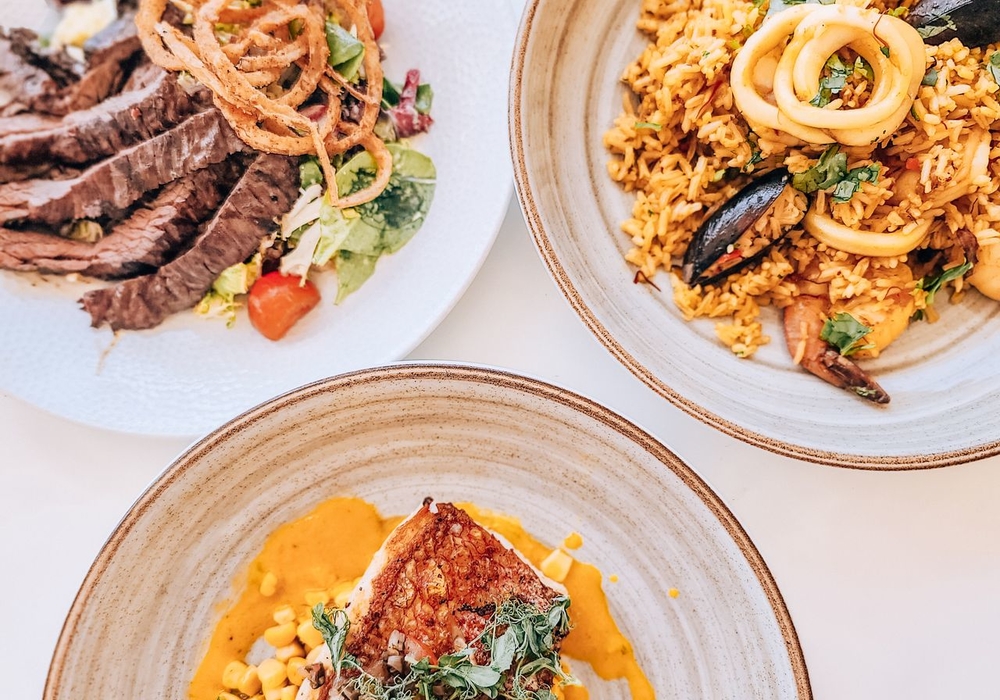 La Vista (Marriot)
Hands down the best buffet in Palm Beach and plenty of options for the entire family, from an extensive breakfast buffet and their popular Sunday Brunch to all-you-can-eat dinner buffets, some with special features such as a living Carnival show or fresh lobster. And the good news? It's right across the street from Boardwalk, inside the Marriott Hotel. 
Breakfast, Lunch, and Dinner * Family-friendly * 3 min walk * Reservation recommended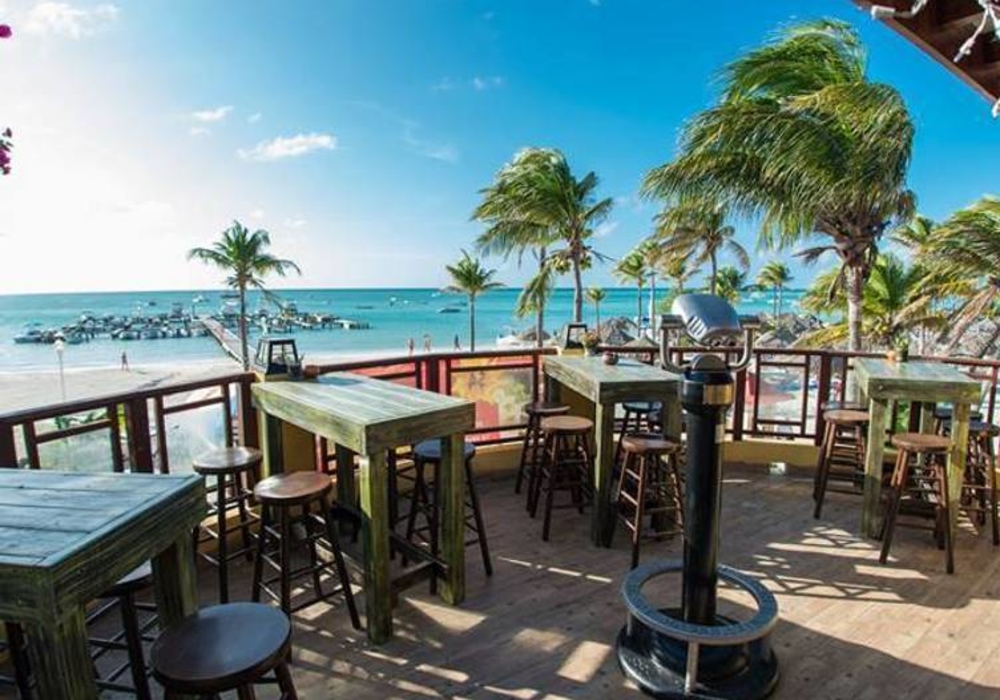 Nos Clubhuis (Noord)
Nos Clubhuis specializes in authentic Aruban cuisine. 
You will find this "Centro di Pesca", home of the local fishermen, right on the beach at Palm Beach and atop Hadicurari Restaurant.
5 - 10 minutes walk  *  Caribbean casual  * Reservations recommended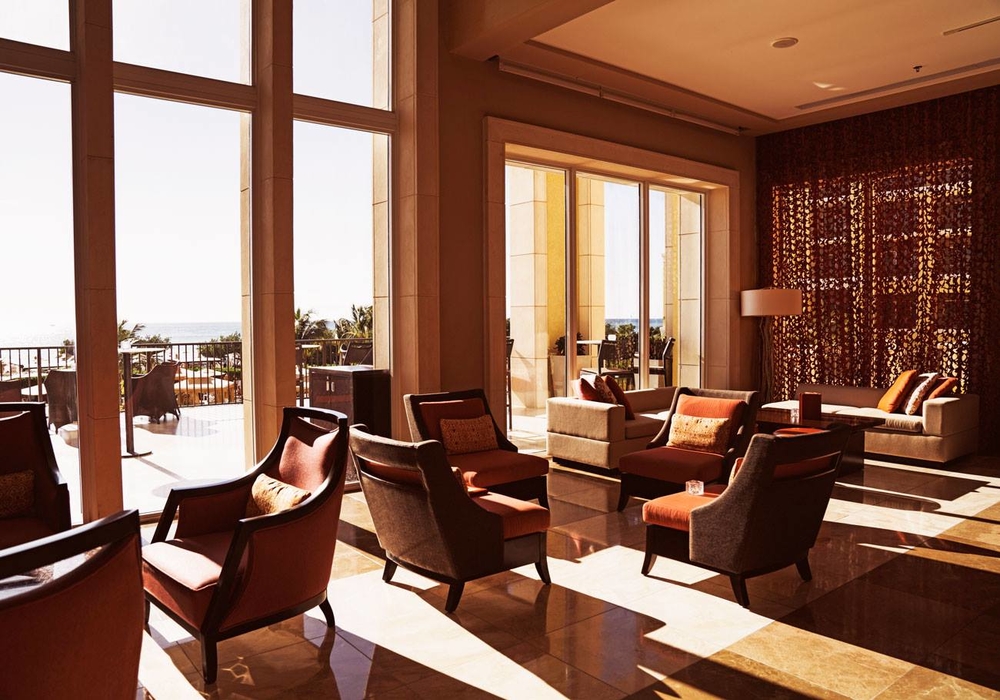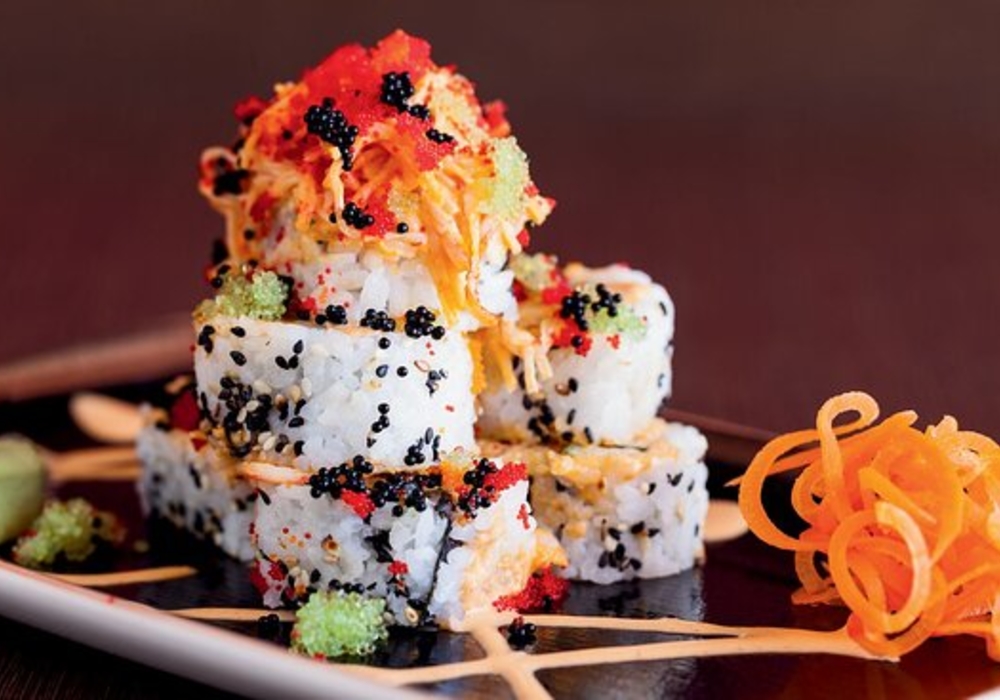 Divi Bar (Ritz Carlton) 
Divi Bar views of famous Palm Beach are guaranteed at Divi Bar, located on the 3rd-floor terrace of The Ritz-Carlton, Aruba. It's a perfect spot for sunset or pre-dinner drinks or an elegant night out, lounging & sipping cocktails and sampling their sushi offerings (including gluten-free options). 
Walking distance - 3 mins  away * Reservations required * Caribbean casual * Gluten options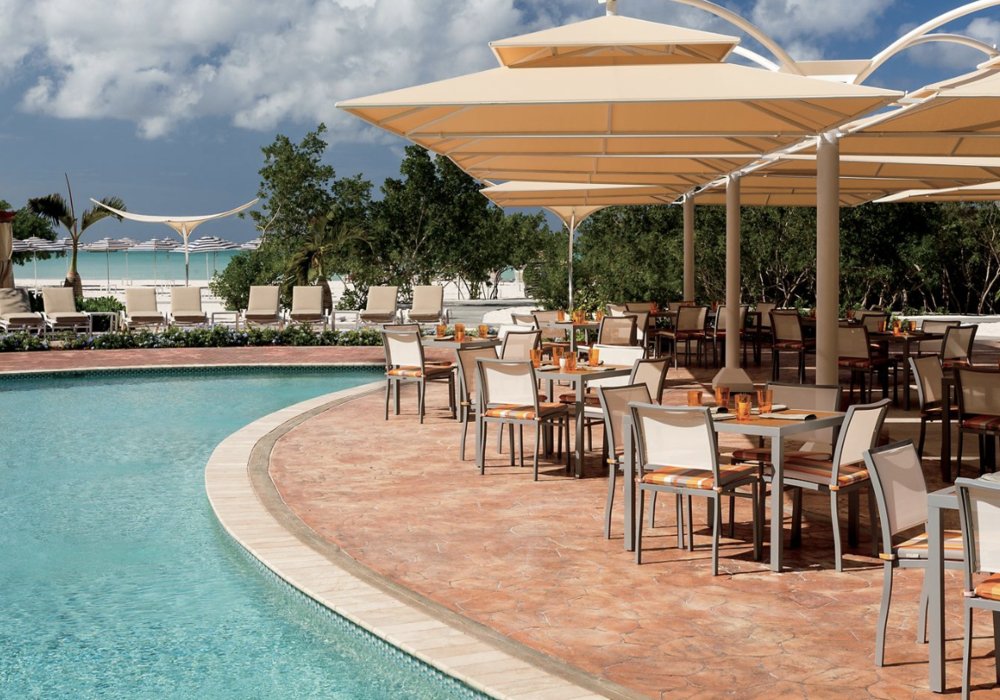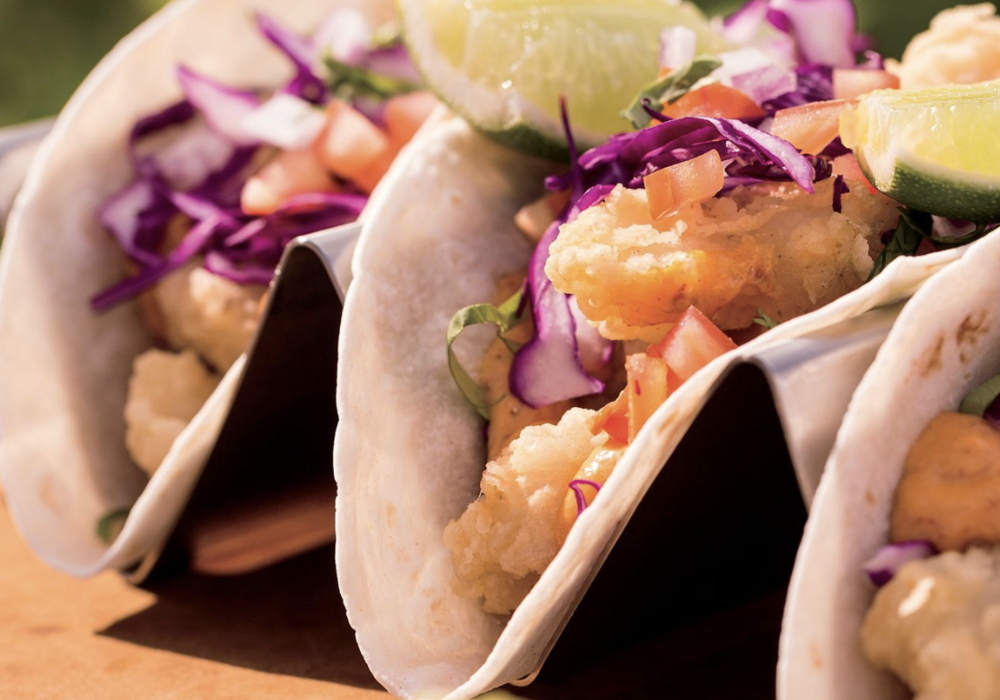 Madero (Ritz Carlton)
Madero's waiters serve Boardwalk guests at the dedicated Boardwalk Beach area on Palm Beach. They will drive to your beach bed or palapa (beach hut) by Segway to take your order. Alternatively, you can enjoy Madero's poolside, shaded seating area where live music is often played.'
Our favorites are the Madero burger, fish tacos, and sangria pitchers!
Please note: as per The Ritz-Carlton policies, all guests must provide a valid I.D. card for any credit card transaction. Every 2 hours, all open checks will be closed, upon which time a new check can be opened.
Solanio (breakfast) / 6.30am-11.30am
Divi (lunch & shushi) / 1pm – 1am
Madero (lunch) / 11am – 5.30pm – Bar open till 6pm.