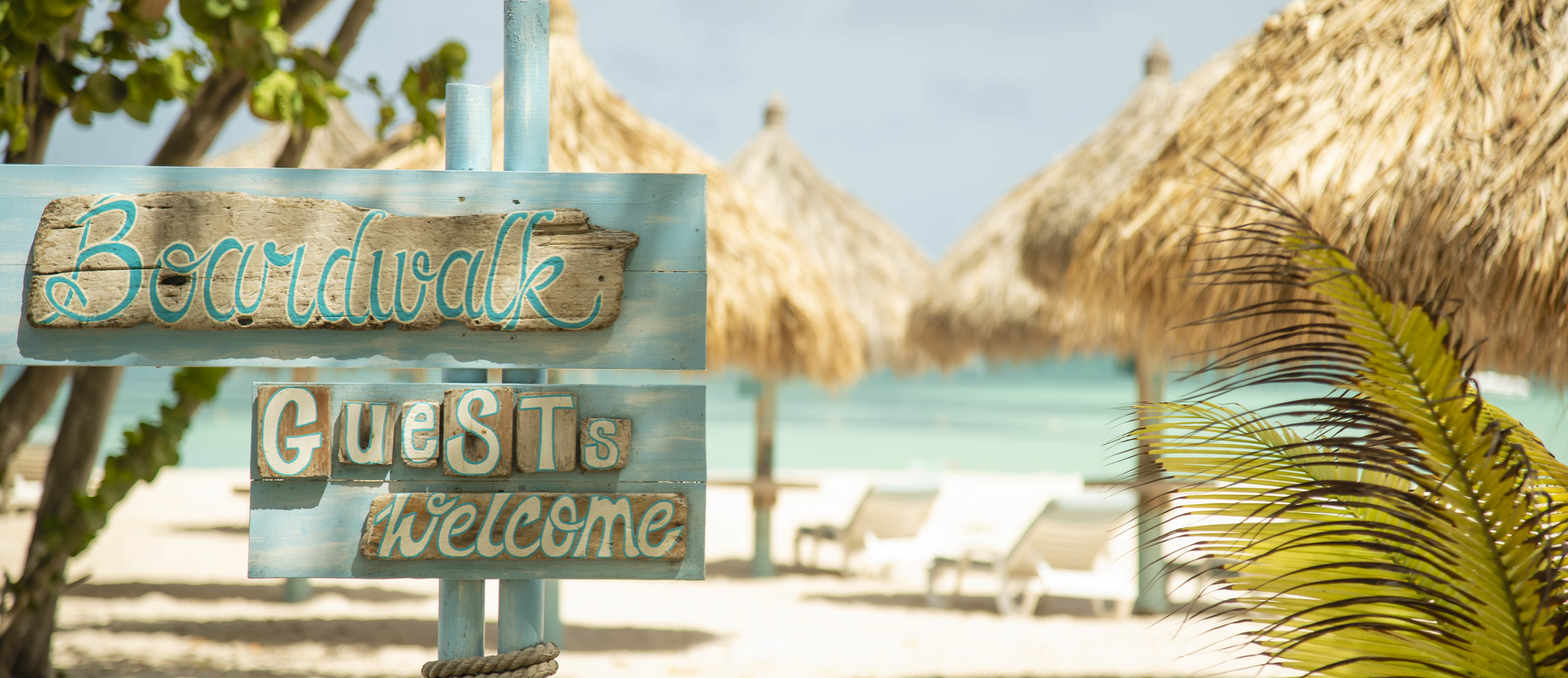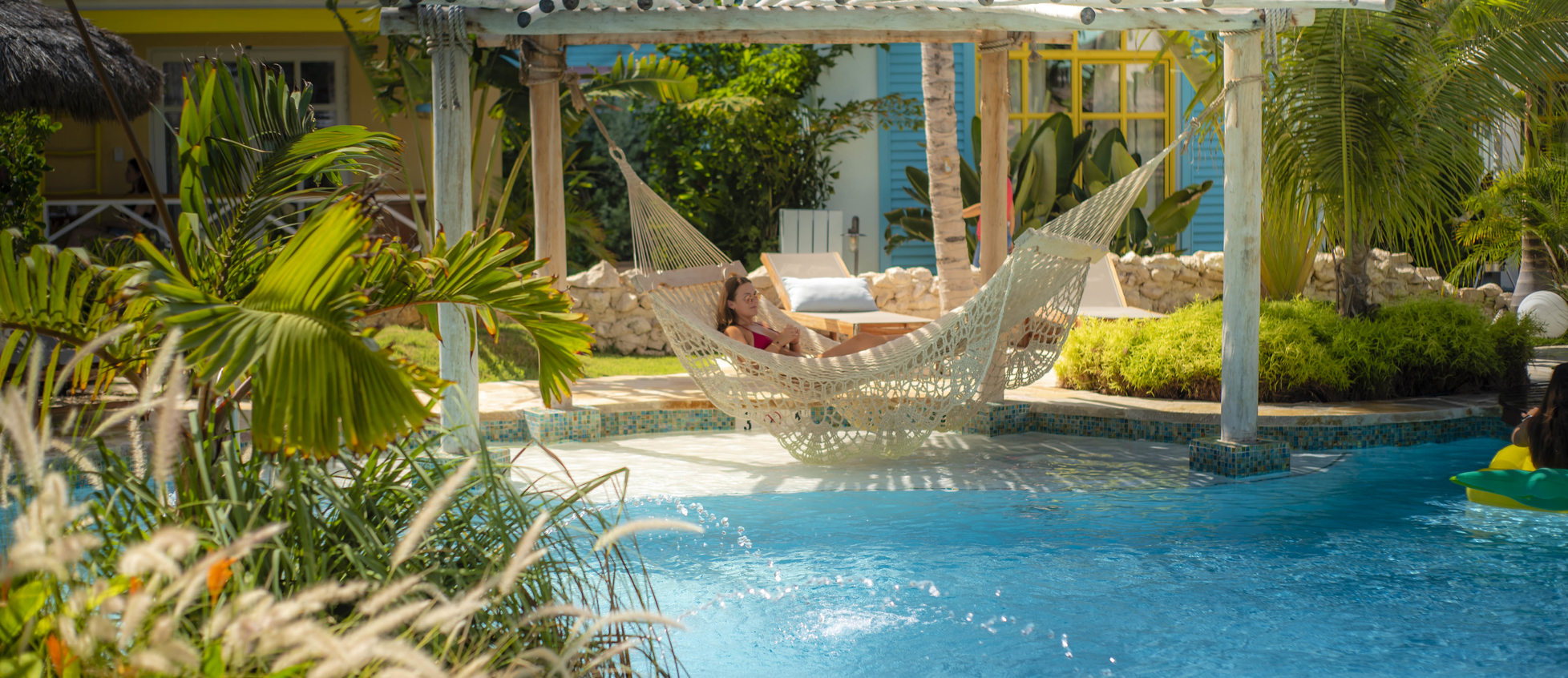 Our Health & Safety Plan
Yes, we totally get it: everyone is looking for a worry-free vacation experience, in safe and healthy accommodations without too much hassle regarding the new social distancing regulations. At Boardwalk, you will find just that. Spacious casitas, spread out on the dreamy grounds of a lush coco plantation with plenty of options for outdoor vacation moments in a private setting. And: no elevators, cramped hallways, or small indoor spaces at Boardwalk. Sounds good? Here's more.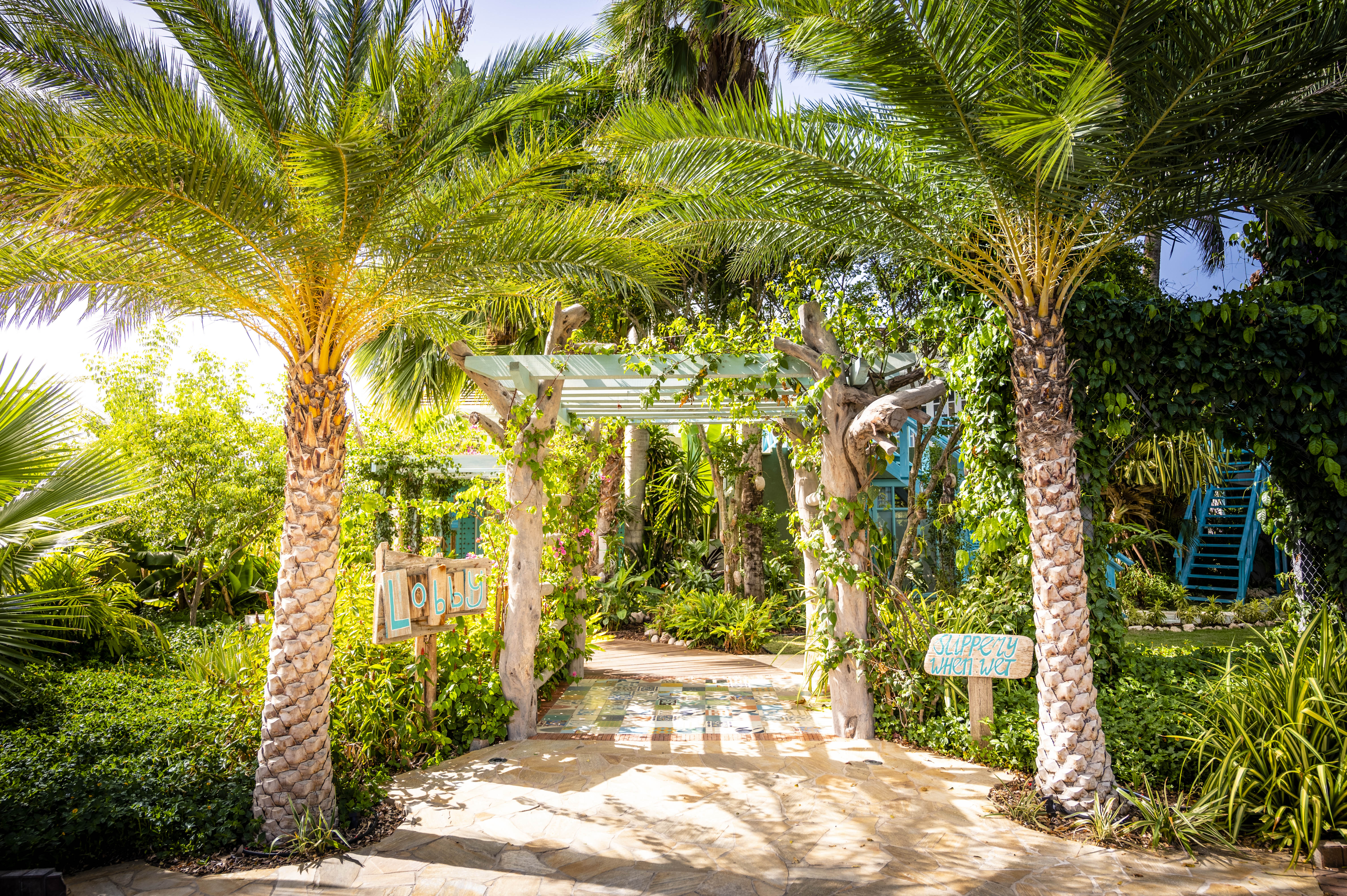 Set on the lush grounds of a historic coco plantation, Boardwalk is a tropical oasis.
We have always taken the health and safety of our guests seriously and our hotel cleanliness has consistently ranked 5 out of 5 stars. Yet the novel Covid-19 virus has gotten us all focused even more on cleanliness and an overall safe and healthy environment. At Boardwalk we have spent the last few months gathering information from experts in the field of public health, safety and infectious disease, and we have followed the guidelines outlined by CDC, WHO & Aruba's Health Department. You can rest assured that we have taken all necessary steps and implemented comprehensive operating procedures to provide for a healthy and safe vacation environment for our guests as well as a safe work place for our team members.
For a complete overview of our Health & Safety Plan, as well as the new protocols in place at Boardwalk Boutique Hotel, please read all details here.
As for your guest experience, we know that there is not too much fun in wearing masks during these Covid-times and constantly adhering to a safe 6 feet distance from others. While we do respect and follow these rules when and where needed, at Boardwalk the majority of our amenities can be enjoyed outside, in the open, fresh air and at a safe distance of others. Our pool and beach areas as well as private patios with each casitas are all well spread-out and located at a safe distance so you can relax, worry-free.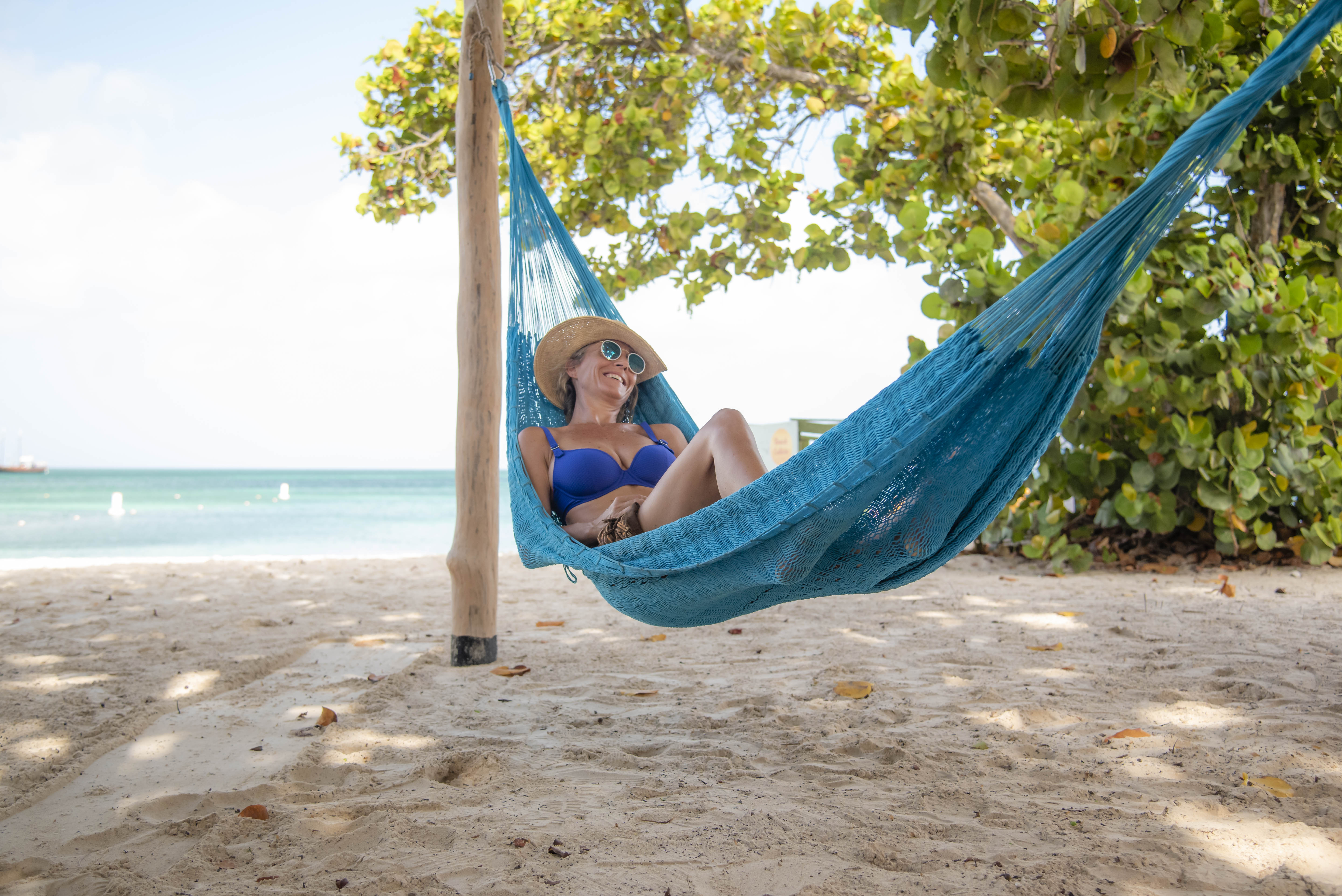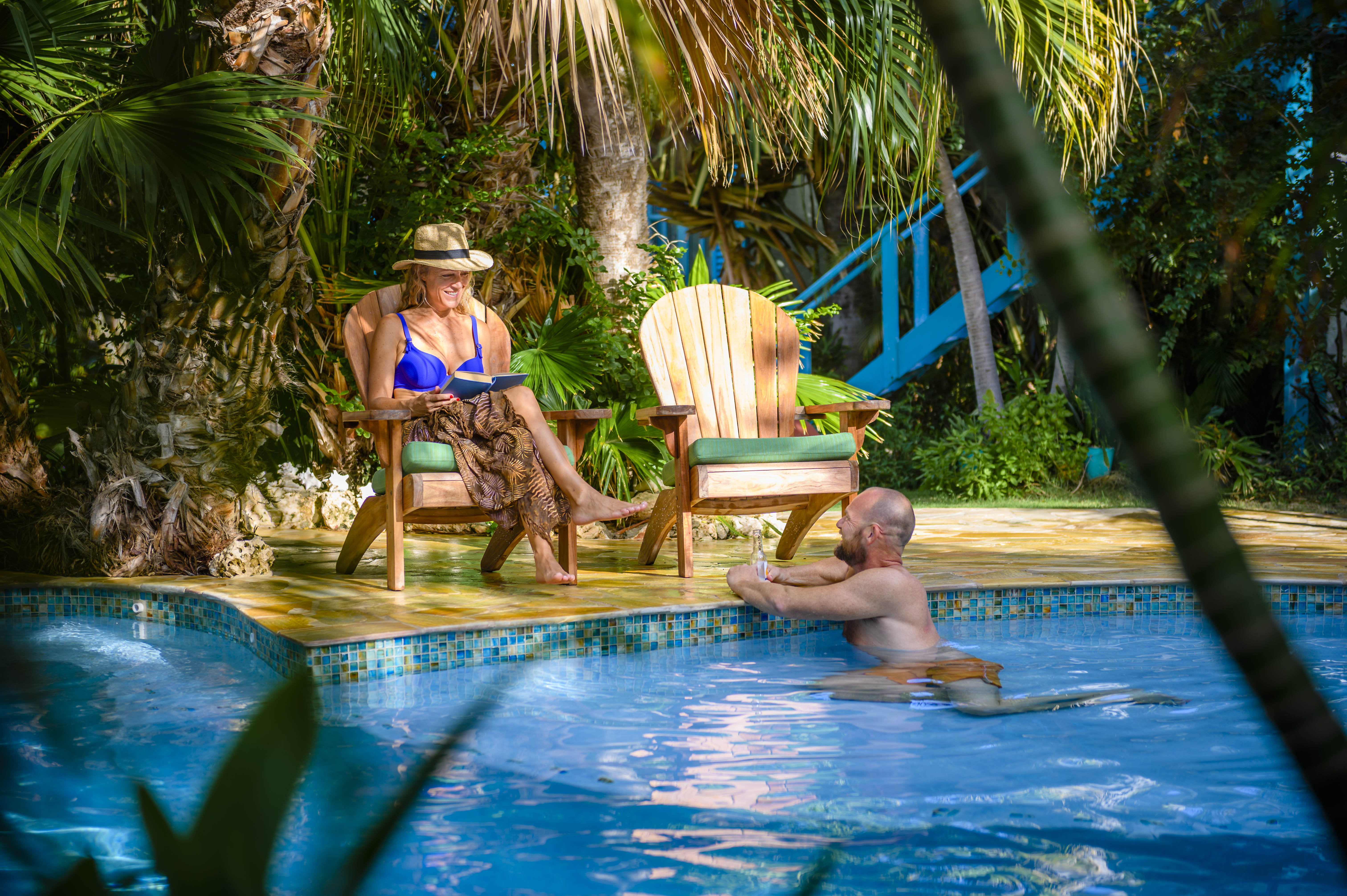 Boardwalk's beach area features private seating with beach huts and hammocks & our pools offer plenty of private seating areas
For your convenience we placed hand sanitizing stations on each patio and in all public areas to keep you clean and safe all through the day, while indoor public areas feature proper social distancing directions. Our team members are well-protected during their work day and wear masks, gloves and other protective gear as needed to be able to stay safe and healthy in doing their jobs.
Boardwalk Boutique Aruba re-opened in June 2020 and has had the privelege to host guests since. According to Shannon Schur who stayed at Boardwalk Hotel in September 2020:  "I recently stayed at The Boardwalk Boutique Hotel and wanted to express my gratitude for the excellent customer service during my entire 10 night stay. Not only was everything flawless, but everything about our stay was relaxing and exceeded our expectations.. The attention to detail around COVID precautions was outstanding".