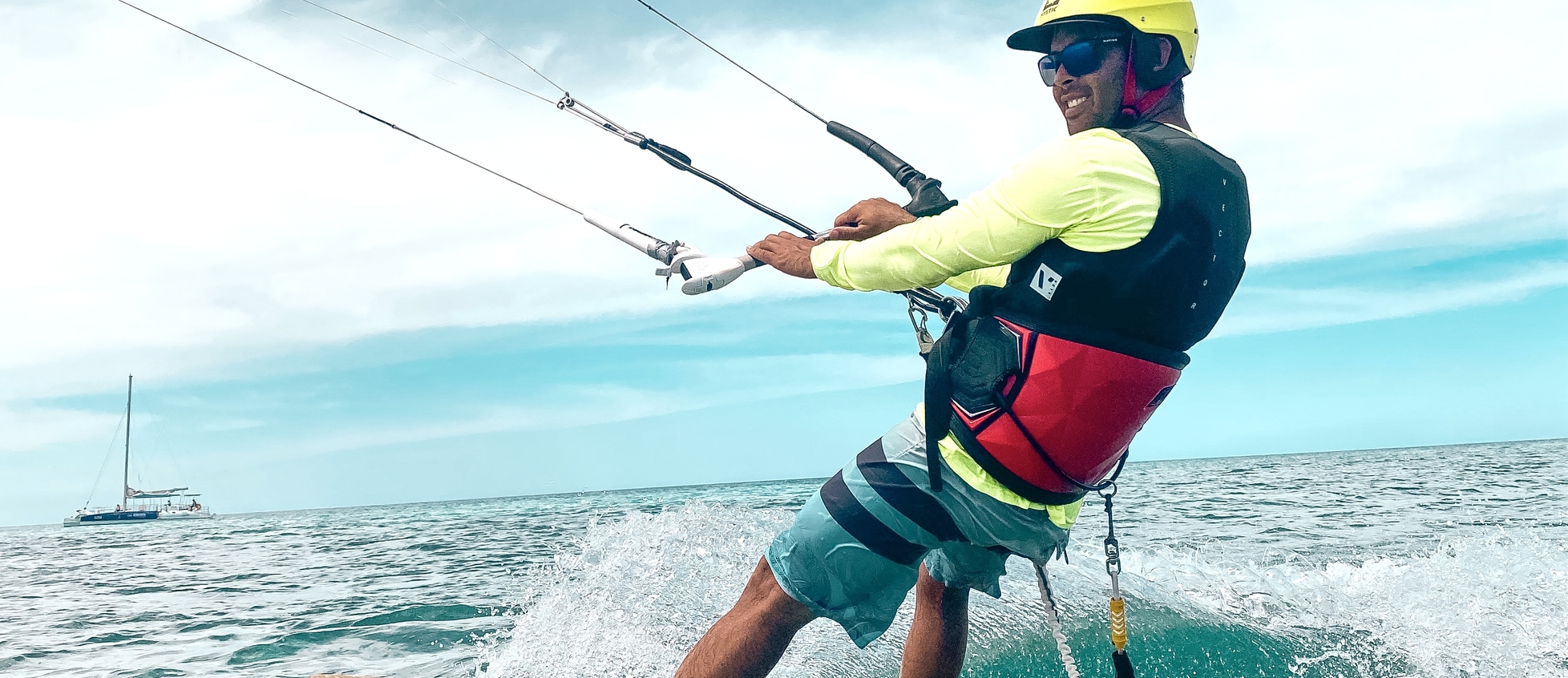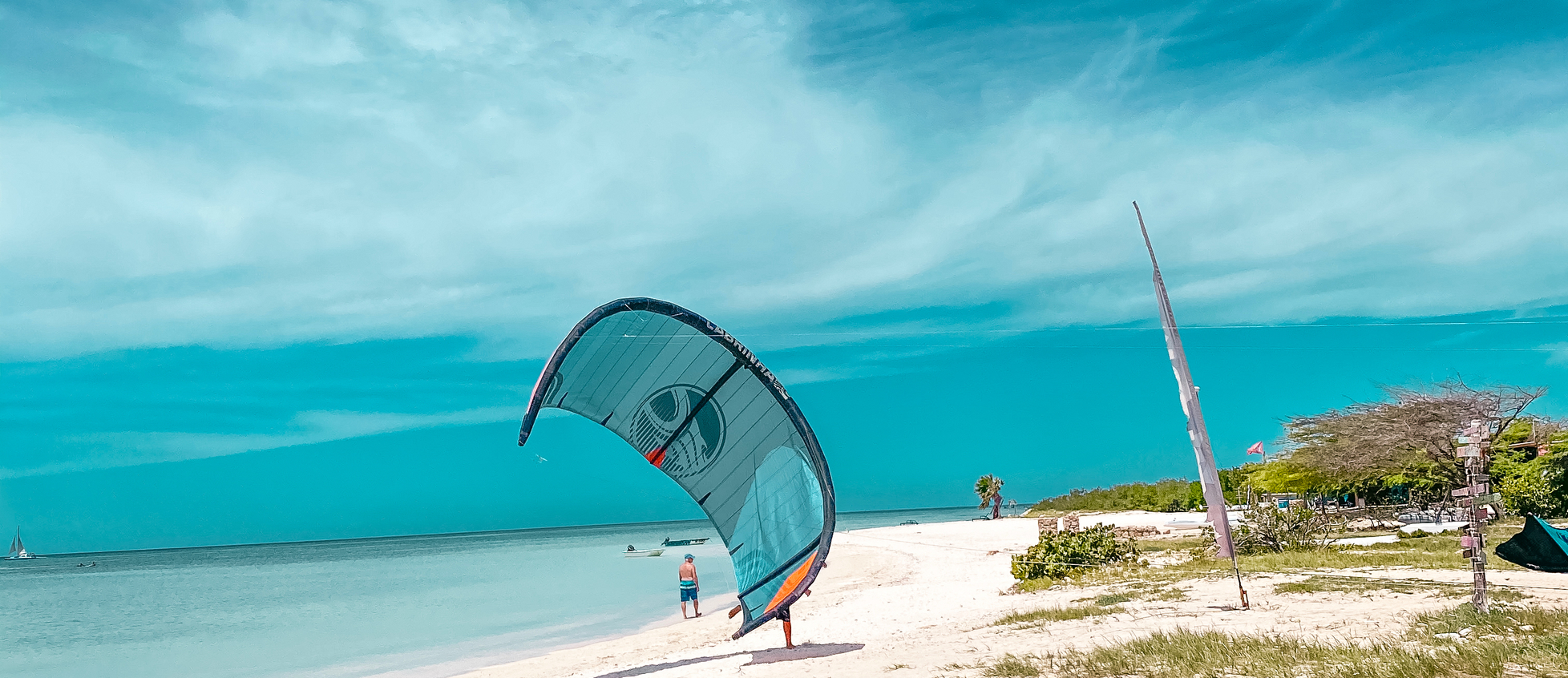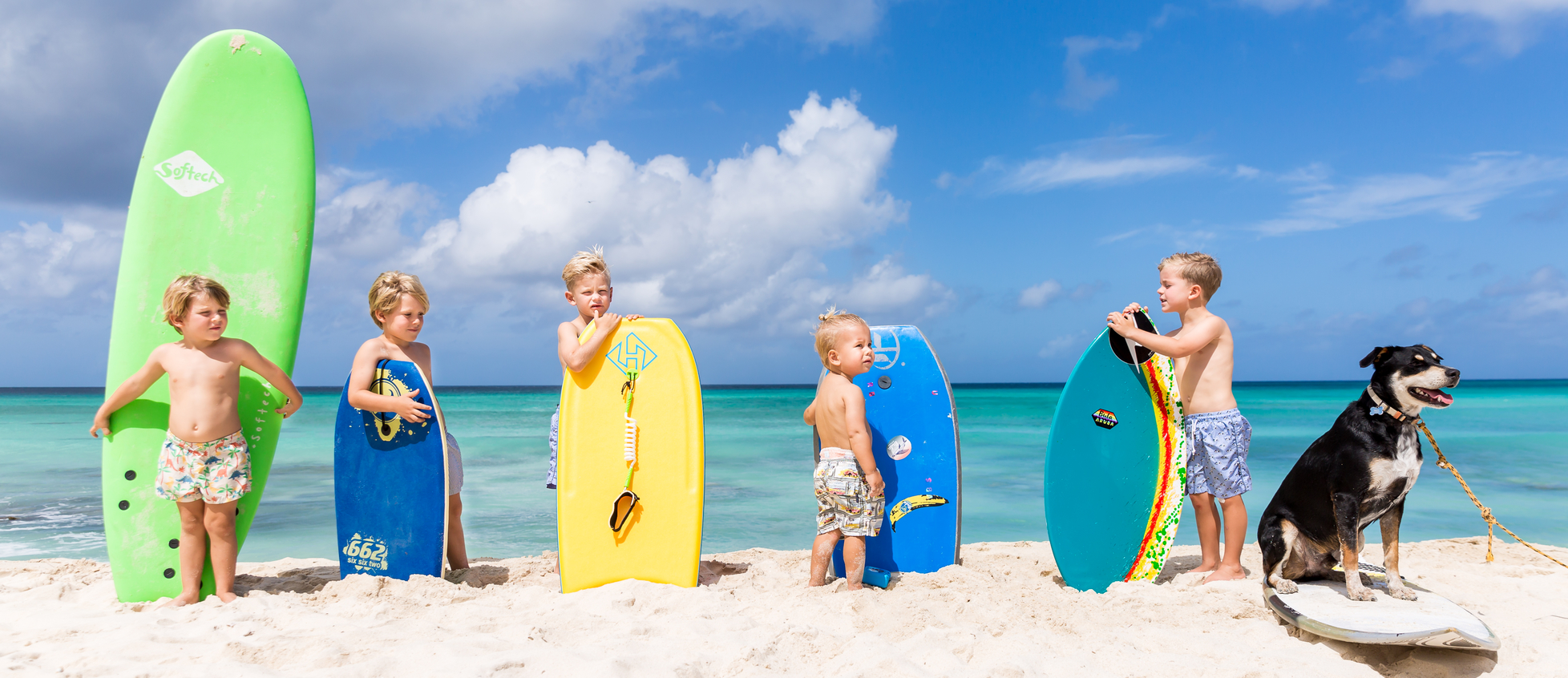 Windsurfing & Kiteboarding in Aruba
Before we get into sharing our personal stories and connections with kiteboarding and windsurfing in Aruba, here's some quick notes to get you up to speed on the topic.
Why is Aruba an ideal kiteboard and windsurfing destination
Aruba has an average of 350 days of constant warm trade winds
Aruba has an average wind speed of 20 knots
The shallow, crystal clear and flat water at Fisherman's Huts is ideal for beginners want to learn to kiteboard or windsurf
Both the outdoor temperature and the ocean water are warm, so no need for wetsuits; just kite and surf in your boardshorts or bikini
For the more advanced and experienced kiteboarders there is a bay with waves and onshore wind at Boca Grandi, on the other side of the island; experienced body boarders and wave surfers can try their luck at Andicuri and Wariruri, two beaches on the North Shore of Aruba with a stronger undertow and more waves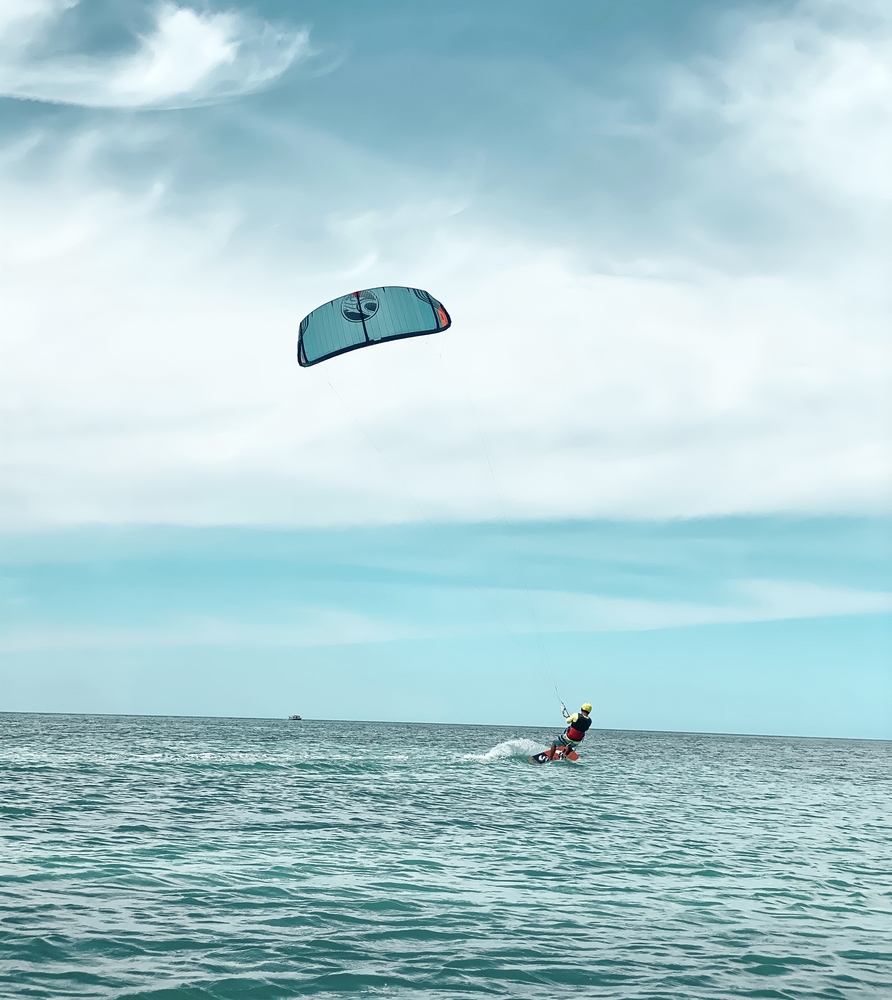 Why is Boardwalk the ideal hotel for a kiteboard or windsurf vacation in Aruba?
Walking distance from Aruba's prime kiteboarding and windsurfing spot: Fisherman's Huts
Located on walking distance from the island's leading kite surfing schools
Large casitas with kitchen and outdoor deck with BBQ & hammock, perfect for a relaxing afternoon or evening after a long session and plenty of space to store your gear
Laid back vibe at this secluded hotel with lots of private nooks and areas to chillax
Boardwalk's team can guide you to the best local spots for kiteboarding and windsurfing. They are also familiar with the island's schools to learn or advance your skills or rent kiteboard or windsurf gear.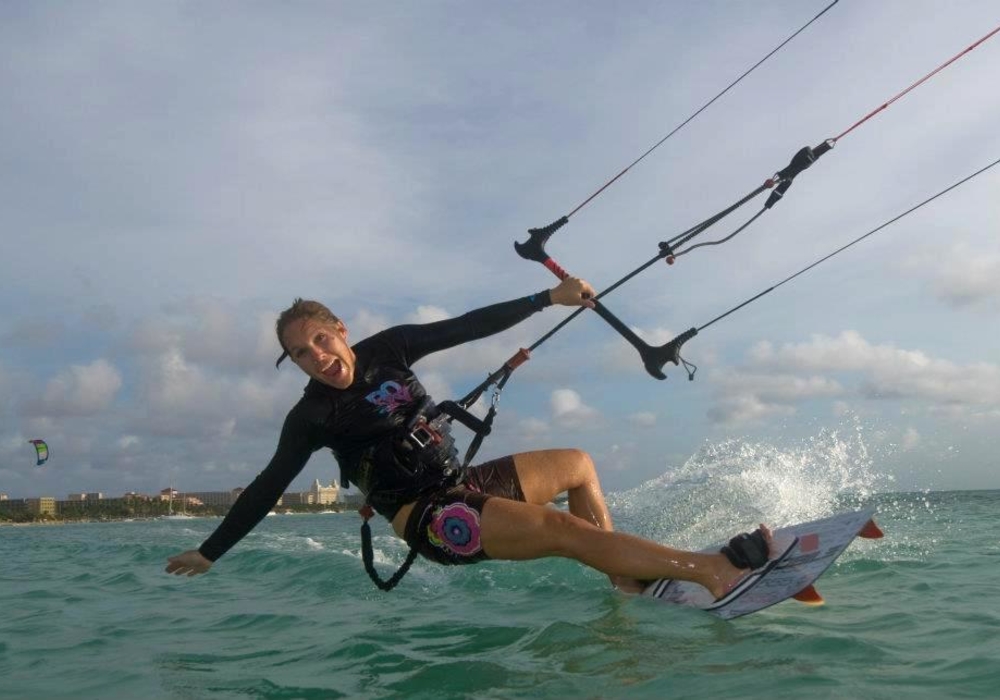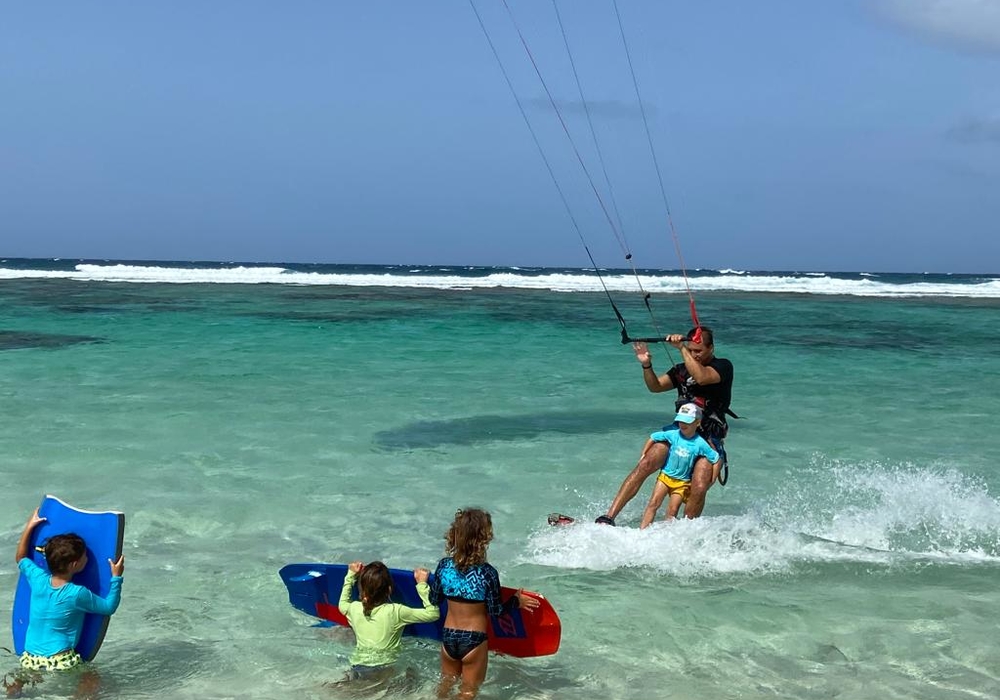 Boardwalk and surfing in Aruba – a personal tale
You might wonder why we serve up all these details on windsurfing and kiteboarding in Aruba. Well, there's a story here. If you have a few minutes to spare, read on by all means.
When Boardwalk opened its doors in 1989 it was a small vacation retreat for (mainly) windsurfers. The reason Boardwalk was so popular with windsurfers? First of all, Boardwalk's original two hotel owners had a passion for surfing. Geert van den Berg, one of the co-founders of Boardwalk in 1989, along with his business partner Julia de Ruijter were always on the water, where they made friends in the local surfing community and connected with guests visiting Aruba for its ideal surfing conditions. They even opened a small board shaping and surf repair shop on property, which attracted more foot traffic from surfers to Boardwalk. Geert is still very active in the surf community in Aruba today, and co-owns Vela Aruba, one of the oldest windsurf centers and water sports vendors in Aruba. More on Vela later on.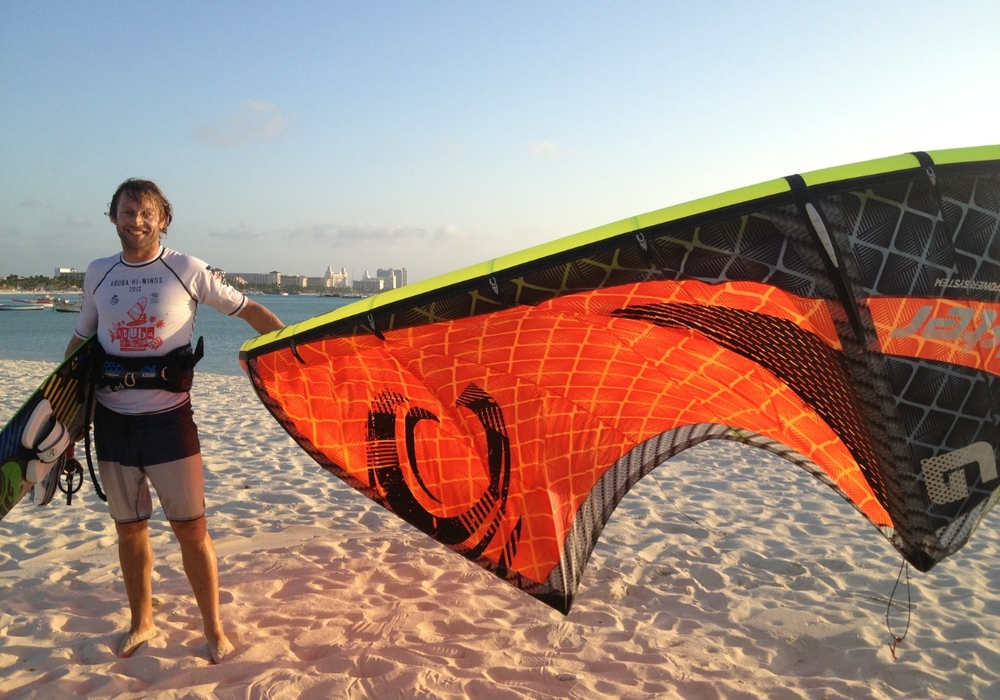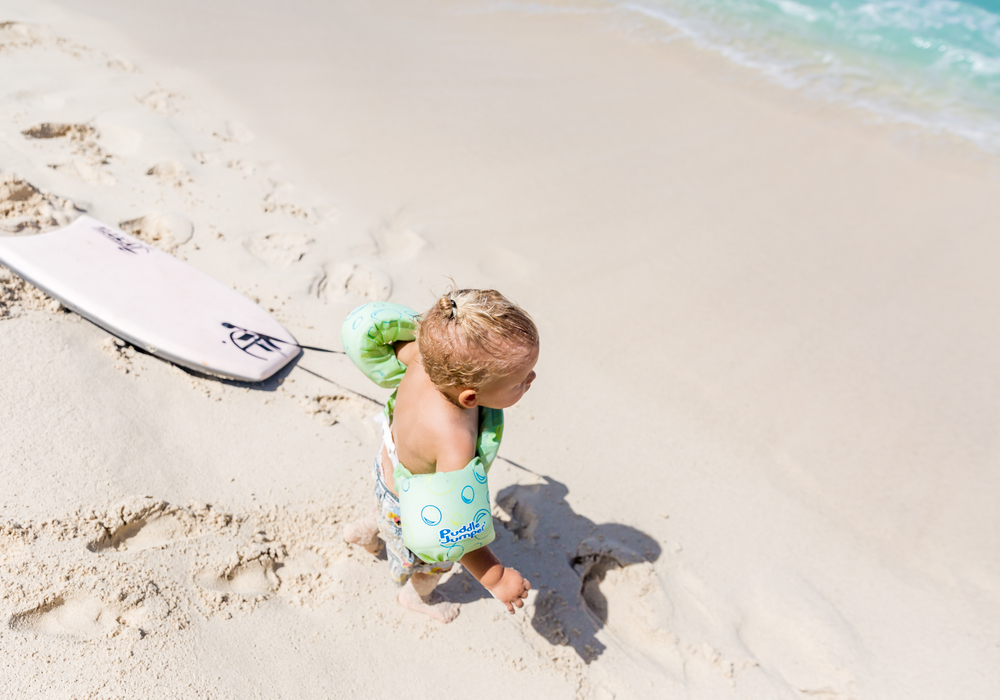 It is no coincidence that the current owners of Boardwalk, Kimberly and Stephanie, who took over the property in 2011, first learned of Boardwalk when they were on a kiteboarding vacation in Aruba. It was the year 2008 and the twin sisters, born in Aruba yet raised in Belgium, came back to Aruba every year to enjoy the island and its fantastic beach life and surfing conditions. One day they had trouble with their kite while surfing at Fisherman's Huts and were directed to Geert, who operated a small kite repair & surf gear shop on the Boardwalk premises. This is how they first set foot at the Boardwalk property and were smitten from the moment they first laid eyes on the quaint hidden gem. When a few years later they learned Boardwalk was up for sale they didn't have to think twice and took over the hotel keys with honor.
Fast forward a decade Kimberly still is a passionate kite surfer. She married a kite surf teacher in Aruba who she met at Fisherman's Huts, had three kids with him, and together with her twin sister who had four children herself in recent years, they are raising a next generation of surf aficionados. You can always find the Rooijakkers posse on the beach somewhere. In a few years we will definitely see this next generation of surf boys, and one girl to be exact, participate in Aruba's largest surf competition, Hi-Winds.
Aruba Hi-Winds
The Aruba Hi-Winds, an annual surf competition, was first organized in 1987 at the peak of the worldwide windsurfing craze. Those were the days:  renowned windsurf champions and international headliners in the windsurfer scene, including surf legends like Robby Naish, would come to Aruba to participate in this sailing event. Aruba Hi-Winds is still one of the larger sport events organized on the island each year.
Windsurfing in Aruba
Needless to say, despite the fact that Boardwalk evolved over the past three decades from a surf retreat in Aruba to a more elegant boutique hotel, the hotel's fabulous location right across from Fisherman's Huts and Palm Beach with its multiple water sports vendors still attracts windsurfers, kite surfers and water sport lovers. Are you a beginner at windsurfing? If so, we recommend windsurfing classes at Vela Aruba. Vela teaches at Fisherman's Huts, Aruba's best windsurfing beach with the perfect conditions to learn the basics of windsurfing. Classes are available any day of the week and windsurf lessons include all windsurf gear. Life jackets and water shoes are available for your convenience.
Kiteboarding in Aruba
The best place for kiteboarding is Fisherman's Huts, especially if you are a beginner, or don't kite surf too often. A more advanced kite surf beach with stronger surf and currents is located on the southwestern side of the island, at Boca Grandi. Kite schools and classes are available at Fisherman's Huts; we recommend Vela Aruba.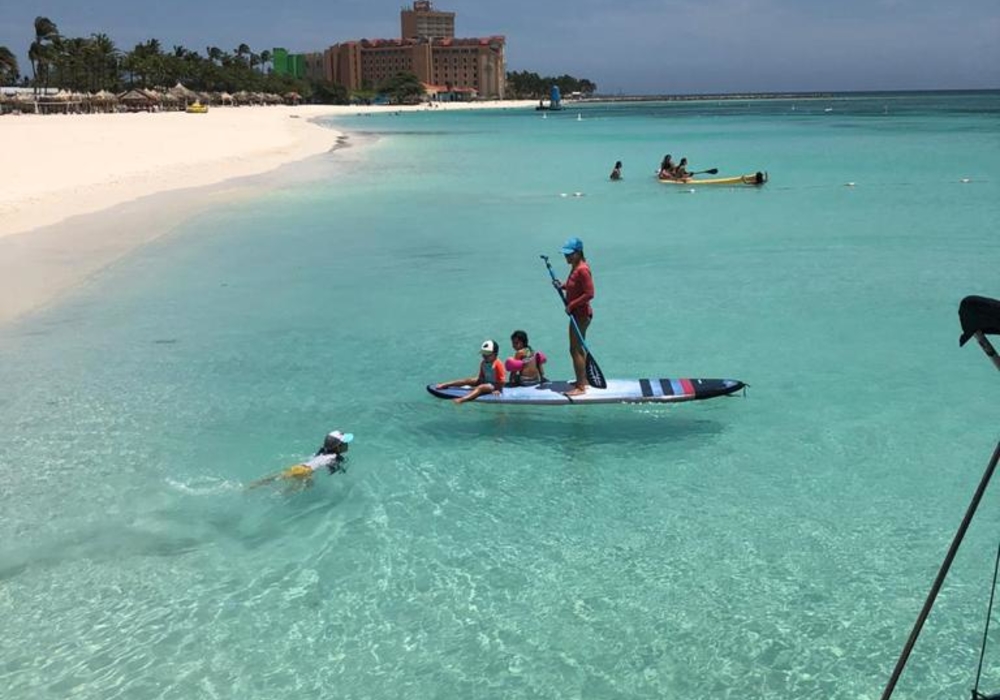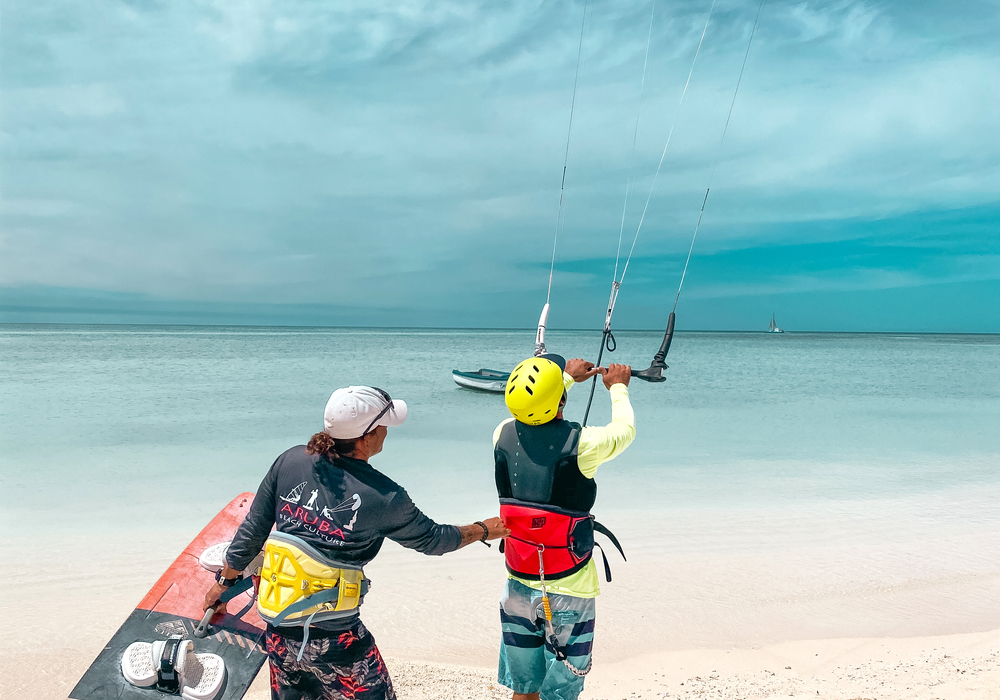 Vela Aruba
As mentioned earlier on, Geert van den Berg who co-owned Boardwalk with Julia de Ruijter from 1989 - 2010, also co-founded FiberWorks, a small company that specialized in shaping boards and build custom windsurfboards for local sailors. Read more how that story evolved here. 
Today, Fiberworks, Aruba Active Vacations and Vela Aruba jointly offer all kinds of watersport, outdoor activities, windsurf and kite surf lessons, gear, and more. Vela Aruba has two different locations, within a 5-minute walk from each other.
Vela Aruba is located on Palm Beach between Marriott and Ritz-Carlton, adjacent to Boardwalk's dedicated beach area for hotel guests. You will find this watersport center right across the street from our hotel, on a short 5-minute walk. Here you can find some retail products and rent SUP boards and kayaks, or sign up for SUP Yoga class or book yourself a 'pamper on the beach day'.
Vela Aruba Windsurf and Kite School is located a few steps further down on Fisherman's Huts, past The Ritz-Carlton, Aruba. Vela Aruba's windsurf school is located amongst other surf huts and watersport vendors on Fisherman's Huts in a two-level 'hut' on the beach. Look for the flag with their name.
When booking your watersport session, windsurf or kite lessons with Vela Aruba, make sure to mention you are a Boardwalk guests, as a discount does apply (10% off wind surf and kite board lessons; 20% off kayak & SUP board rental. For bookings and more info, visit them online.
Aruba's multiple freestyle world champion windsurfing
Did you know that Aruba' has its own world champion freestyle windsurfing? Meet Sarah Quita Offringa, 17 times world champion. That's right. Seventeen!! As can be expected of a world champion, Sarah-Quita is off-island quite often, participating in sailing competitions and PWA World Tour events but there is no place like home, so she loves returning to Aruba. When on island, Sarah-Quita loves to surf and play at Fisherman's huts so make sure to be on the lookout for her.