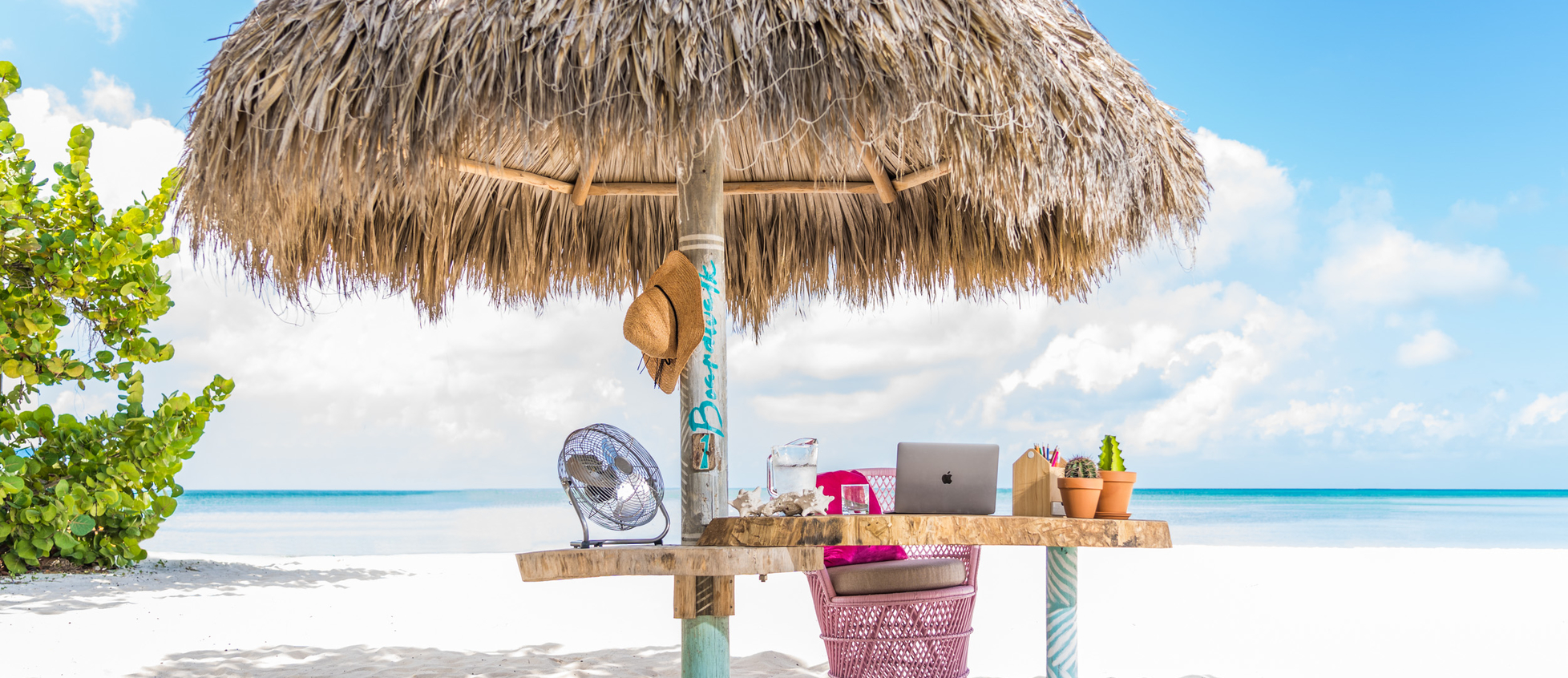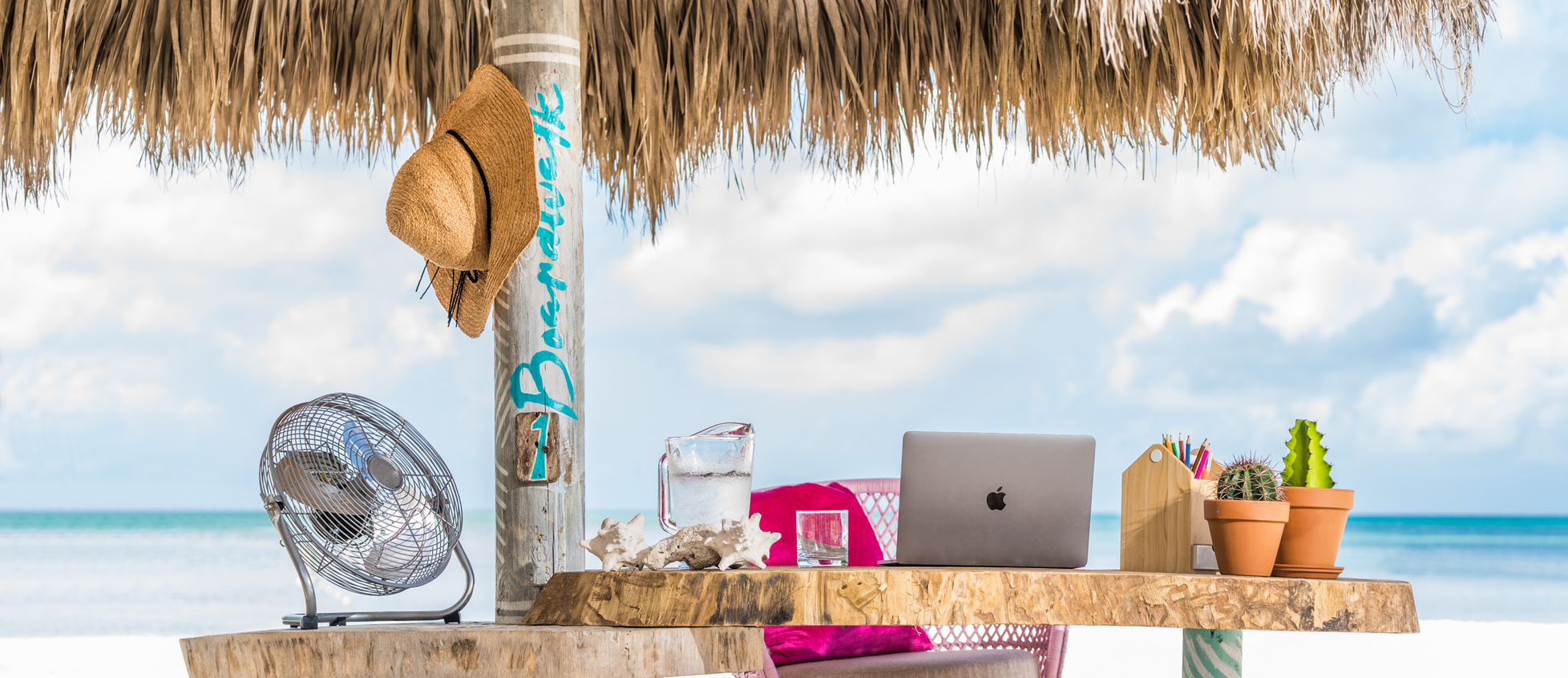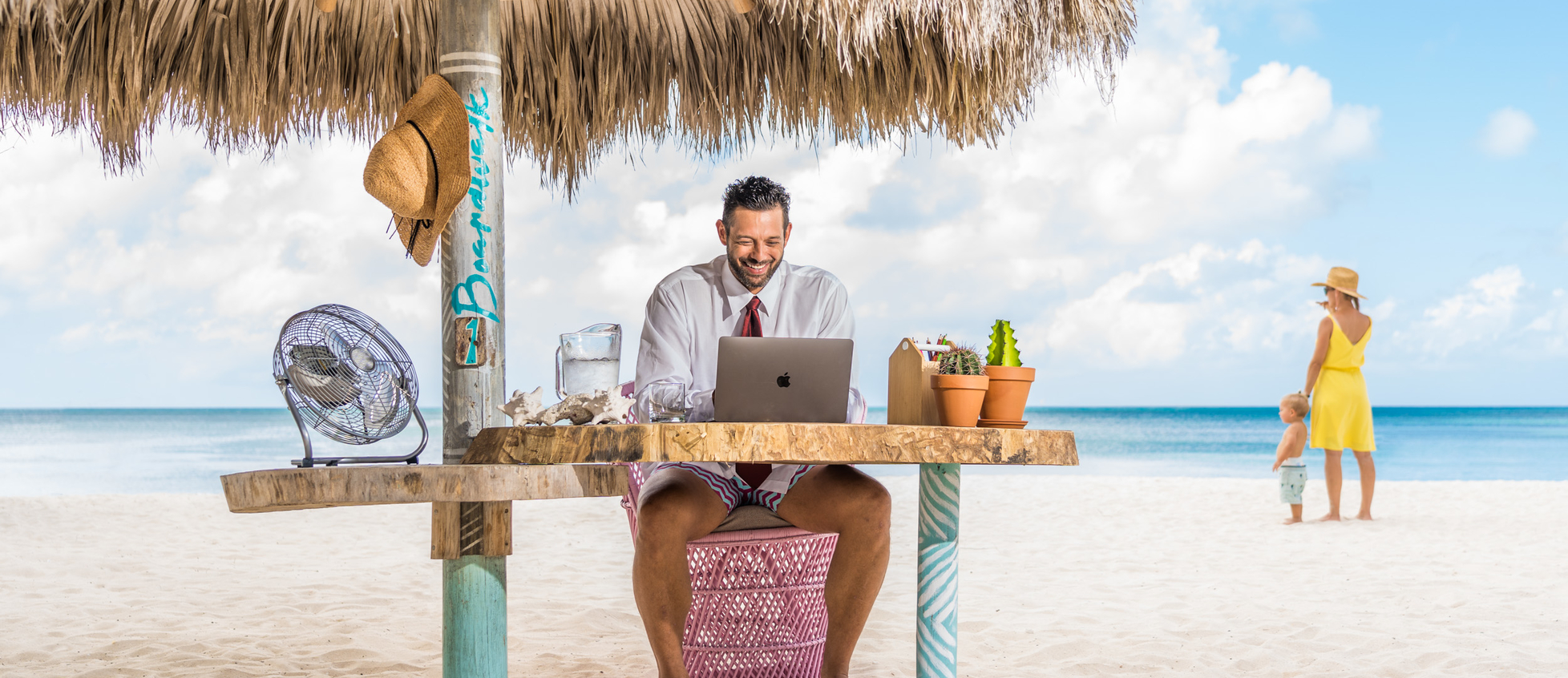 Creating work stations with amazing views
Making your vacation work
If 2020 taught us anything it is that we are flexible and creative when it comes to getting our work done, sometimes juggling homeschooling for kids at the same time and from the same (work)space. And working remotely became the new norm, both from home as well as your home away from home in warmer or quieter places.
At our small and lush property we noticed that guests flocked to Boardwalk not only to vacation, yet also to find peace of mind, a place to reconnect with others in a safe, outdoor environment and for a change of scenery after months of staying in one place. With our guests often staying for multiple reasons and for longer periods of time came the request for a 'workable' environment, providing the opportunity to get work-related mails and calls done in a quick and professional manner.
We started out by adding office supplies in a casita upon the guests' request, such as an added table, computer screen and keyboard, along with stronger wifi-connectivity. Yet as the year progressed and Zoom- and Teams meetings became the new normal, with its own deck of background settings, we decided it was time to create outdoor workstations on our beach and pool areas where the live background would be even better than the standard backdrops found in online meeting rooms. Nothing better than the real thing, right?
So, as of January 2021 guests can request a desk extension at their reserved palapa (beach hut) on Boardwalk's dedicated beach area. Free of charge that is. Along with complimenting, scenic background views of the turquoise waters of Aruba's famed Palm Beach. Or work alongside our pool with dedicated, private seating areas; even from an overwater hammock if you will. To showcase our new outdoor work stations and their scenic, tropical backgrounds we created a fun video that portrays the day-to-day struggles of a guy trying to conduct an online meeting with a crying baby in the background, at least, that's what we try to make you believe. Until the truth is revealed a few seconds later, as the living room background appears to be fake, the crying baby is someone else's child and the guy is actually enjoying his vacation in Aruba and some beach time with his girlfriend.
Interested in the attractive discounted rates for longer stays at our boutique hotel and our outdoor workstations? Check the Specials Page or Contact us for more information – reservations@boardwalkaruba.com.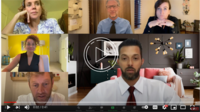 This video production was shot at Boardwalk's dedicated beach area on Palm Beach, Aruba.
Creative team: De Jongens
Camera man: Michael De Moor
Editor: Bob Geraerts
Models: Leroy De Vries & Charlene Wever 
Voice-over: Ross Brezovar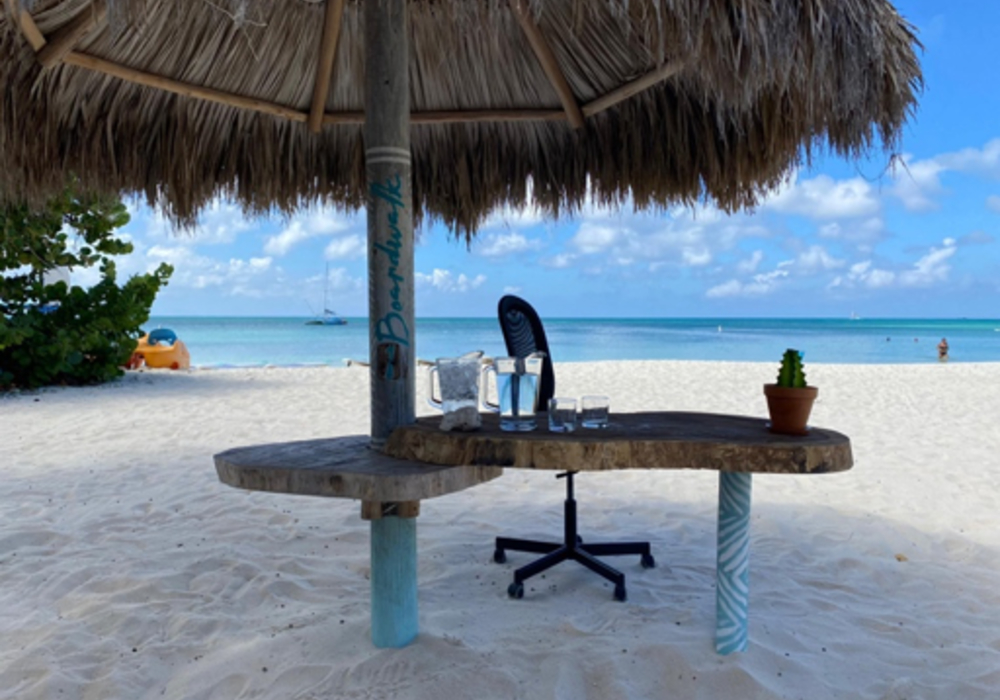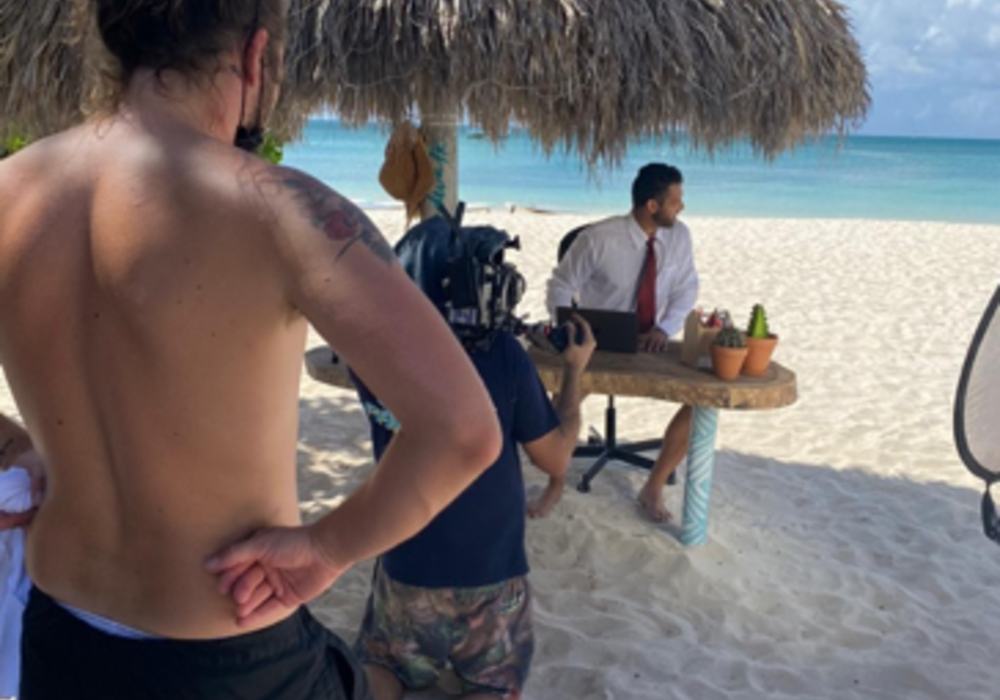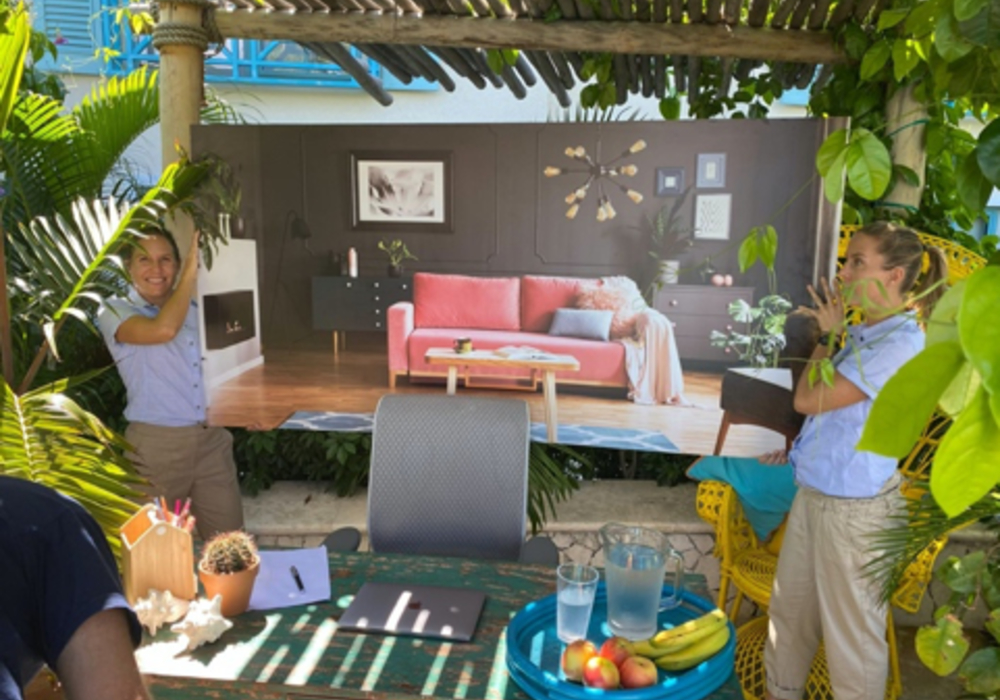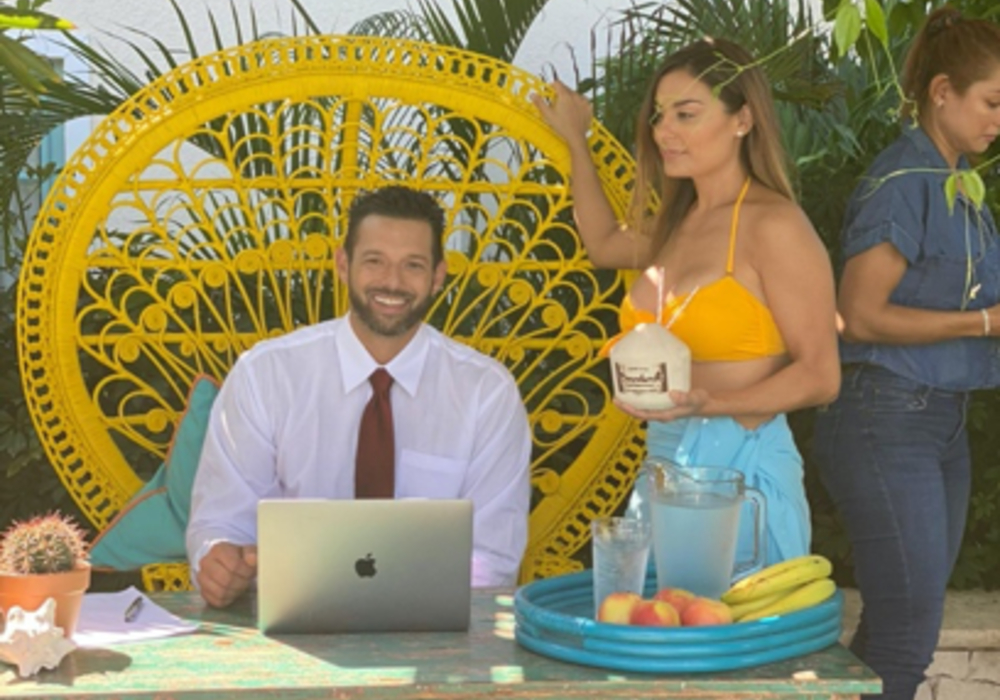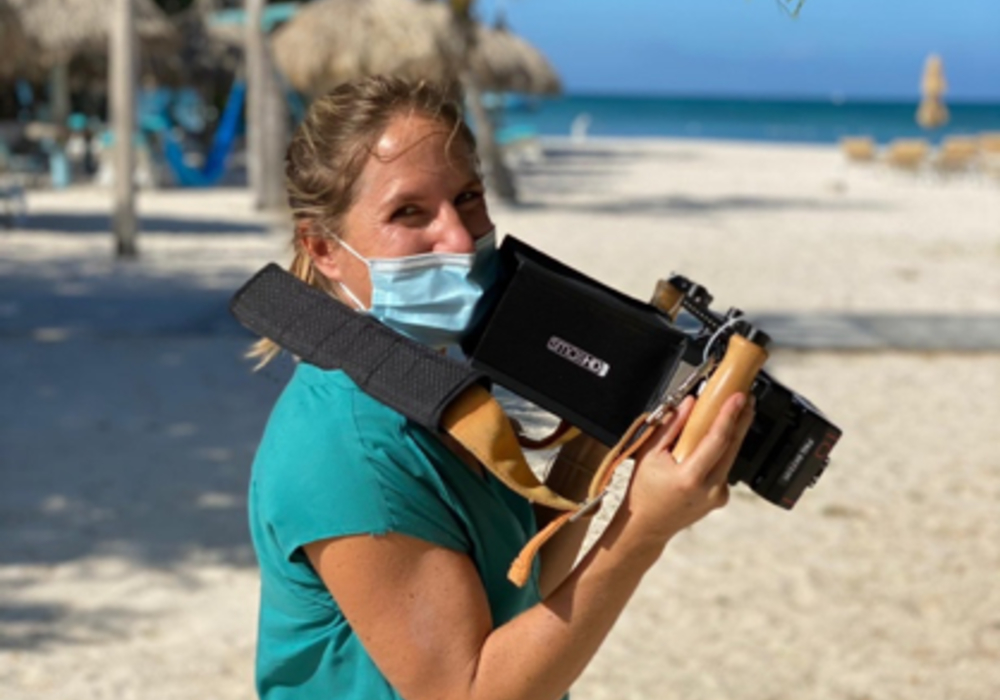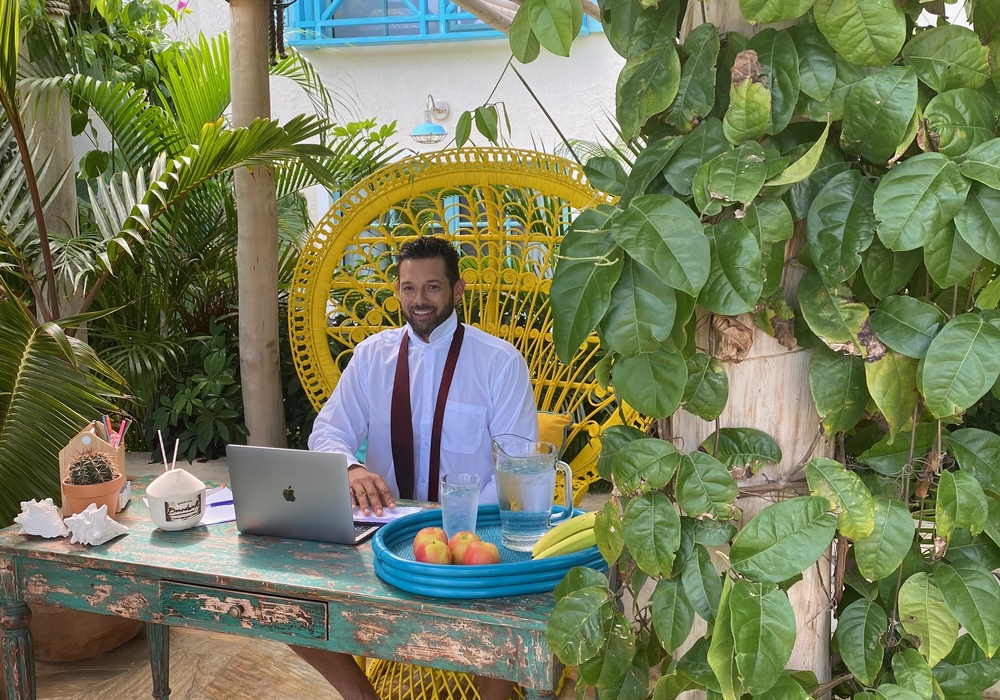 The making of Boardwalk's workstations-with-a-view video took a full day and a crew of 10. 
Download your Zoom Background by clicking on your favorite workation setting at Boardwalk!